Alberta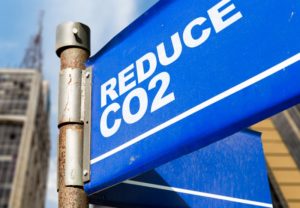 A new energy conservation program is being introduced costing the province $645 million over five years. The province hopes to recover $2 billion back in energy savings and eliminating emissions. There are no details yet as to how the program will run as Environment Minister Shannon Phillips stated that the government is "going to take the time to make sure we've got the funds in place throughout 2016 and we're delivering the right programs". At the end of the five years, Alberta is expected to be ranked amongst the middle of the pack for provinces in terms of energy efficiency programs. This is the first program of its kind in Alberta since the previous program was cancelled back in 2012. (Source: Edmonton Journal)
Electricity Prices for Alberta
The Alberta power pool price averaged 1.363 cents per kWh in April 2016. This price is 0.113 cents lower than last month's average of 1.477 cents per kWh. The pool price has averaged 3.007 cents per kWh over the last 12 months.
As of April 4, 2016, the forward market was predicting electricity prices for the calendar years of 2016, 2017, 2018, 2019 and 2020. These prices are 2.85, 3.3, 4.413, 5.063, and 5.3 cents per kWh respectively.
Gas Prices for Alberta
Direct Energy's gas rate for April was $0.862 per GJ in the North and $0.862 per GJ in the South. The April rate has been set at $2.165 per GJ in the North and $2.165 per GJ in the South. Alberta gas prices have averaged $2.440 per GJ over the last 12 months.
As of April 1, 2016, the forward market was predicting gas prices for the calendar years of 2016, 2017, 2018, 2019, and 2020. These prices are 1.75, 2.64, 2.86, 3.04, and 3.25 cents per GJ respectively.
 British Columbia
Clean energy power in BC is not only responsible for sustainable and renewable power, but they have also created a large number of sustainable jobs in the province. A report from Clean Energy BC has found that their operations have brought in upwards of $8.6 billion in investments and their projects have created approximately 16,000 construction jobs across the province. In addition, clean power producers have helped develop deep relationships with indigenous leaders and has "breathed new life into struggling communities all over the province" according to Paul Kariya, executive director of Clean Energy BC. According to Kariya, Clean Energy BC is ready to deliver more clean energy to match the growing demand. (Source: Vancouver Sun)
 Ontario
Due to lower than expected usage during the mild winter, time-of-use electricity rates will increase this summer. A statement from the Ontario Energy Board (OEB) explains that "As a result of lower usage, Regulated Price Plan (RPP) prices did not recover the full cost of serving RPP customers. One of the main reasons prices are increasing in May is to recover this shortfall." Prices are set according to a forecast of usage made by OED and reviewed twice a year. The peak period price will increase to 18 cents per kilowatt hour and the off-peak rate will increase to 8.7 cents per kilowatt hour. This will translate to an approximate $3 increase for average households. These changes will come into effect on May 1st 2016. (Source: CBC News)
Electricity Prices for Ontario
The Hourly Ontario Energy Price (HOEP) was an average of 0.573 cents per kWh in April 2016. This price is 0.053 cents higher than last month's 0.520 cents per kWh. The weighted-average price was 0.590 cents per kWh during April 2016. The twelve month average was 1.601 cents per kWh up to February 2016.
The Global Adjustment rate for April 2016 was set at 9.559 cents per kWh. This rate was 10.61 cents in March 2016. The Global Adjustment is an additional charge paid by non-regulated customers. (Source: IESO)
 Saskatchewan
SaskPower has expanded the Fleet Street substation in Regina by adding a second transformer to accommodate current growth and allow for future growth. The project, which cost $11.5-million and took 4 years, also included upgrading the old feeders which will improve reliability and safety of power service. The vice-president of SaskPower Tim Eckel explains that "The work will also protect the electrical system during summer and winter peak demands that have been reaching new record highs almost every year since 2010" as well as it will protect the electrical components from wildlife which account for approximately 30 percent of power outages. SaskPower warns that in this final testing stage, there may be some planned outages but they will update customers ahead of time. (Source: Leaderpost)
 Manitoba
Manitoba Hydro has started a new provincial program to help customers in generating their own solar energy. The program will cover the installation of photovoltaic systems at a rate of $1 per watt installed which covers approximately 25 percent of the capital costs. A single rooftop module generates around 250 watts which according to Manitoba Hydro, is enough to power the kitchen lights. In addition, a "bi-directional meter" will be installed which will allow customers to either use the power they generate themselves or sell the energy to Manitoba Hydro. (Source: CBC News)
 New Brunswick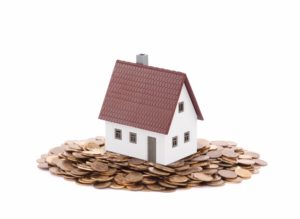 New Brunswick consumers are switching to more efficient energy systems in the hope of saving money on their bills as the power rates are set to rise. Some consumers are turning to companies like BG Heating & Cooling who install ductless heat pumps into homes. Janice Dudley, one of BG Heating & Cooling's customer, has saved an average of $150 since the ductless heat pumps were installed three months ago. Other consumers are attempting to go completely off grid by buying appliances that require no electricity. Retailers like the Cabin Supply Depot sells many appliances that use alternative sources of power such as propane and solar power to help consumers conserve energy. NB Power will increase their rates on July 1. (Source: Global News)
 Prince Edward Island
Starting April 1 2016, there will be some changes to the way energy efficiency grants are distributed. The grant is now a rebate which will be given after the work has been completed, this will allow for a more accurate reflection of the costs. Residents will have to submit and application outlining the work that they have done to increase energy efficiency. In addition, the rebate amount will now be performance based meaning the more energy saved, the bigger the rebate. There will also be incentives for home owners to complete energy audits to help them make more informed decisions. There will be special programming for low income Islanders to help them save energy costs. (Source: Government of PEI)
 Quebec
Quebec is aiming to become the North American energy efficiency leader by 2030 as outlined in their energy policy. They plan to significantly change Quebec's energy profile by increasing their overall output of renewable energy by 25% up to 60.9% and investing $4-billion to eliminate the use of coal for industrial processes by 2030 which will transform Quebec to a low-carbon economy. In addition, Hydro-Quebec plans to double their revenues within the next 15 years by increasing their exports into the American market. They are planning on taking advantage of the new mandates that were put in place in the state of New York and New England to move towards cleaner energy sources. Hydro-Quebec has teamed up with Eversource Energy and National Grid to deliver 6.3 TWh of guaranteed hydropower to New England and they are working with Invenergy who are planning on building 1,000-MW transmission line to deliver energy from Quebec to Vermont.  (Source: S&P Global Platts)
 Newfoundland & Labrador 
Amidst the turmoil within Nalcor, new CEO Stan Marshall says that it is very unlikely that the Muskrat Falls project with be cancelled. According to Marshall "Recognizing where the project is, substantial progress has been made, the commitments have been put in place, it's very unlikely it will be cancelled," but there will be further delays. The current cost of the project is an estimated $7.7 billion and the first power is scheduled for 2018. An update of both the costs and timeline are expected by the end of June 2016.
Marshall also explained that there will be changes to the senior management level which are also expected to be announced in June. Lastly, Marshall said that Nalcor will be reviewing current contracts with contractors of the project. Their main contractor Astaldi is behind schedule and discussion will be taking place with them to get them back on track. He stated that although they will try to honour the contracts there is still a possibility of replacing the main contractor should they not be able to resolve their issues. (Source: CBC News)
 Nova Scotia
Since 2013 the Port Hawkesburry plant has been boiling trees and pulp to generate electricity, a technique called primary forest biomass harvesting, 24 hours a day. The plant has to date provided approximately 3% of energy for the province. However, Nova Scotians have spoken out against this practice as it requires clear cutting of forests in order to have trees to burn. The province technically considers this a renewable power sources since trees eventually grow back, but by clear cutting forests, it depletes the soil of nutrients making it difficult for new trees to grow in their place. Previously Port Hawkesburry was required to run 24/7, but the government has recently removed the must-run rule however the Ecology Action Centre is still calling for the government to declassify primary forest biomass as renewable. Nova Scotia Power has estimated that biomass will increase to generating 7.7% of Nova Scotia's electricity by 2020. (Source: The Coast)
 Nunavut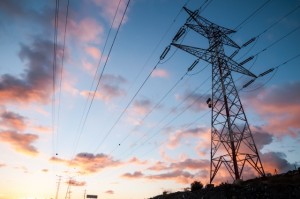 Nunavut is planning on adding a $2-million power plant extension to add an additional 1.1 megawatt modular power plant in Cambridge Bay. This extension is in large part needed to run the Canadian High Arctic Research station. Nunavut's Qulliq Energy Corporation's (QEC) CEO Jamie Flaherty assures that they "are meeting the current power needs of the community… But the community is expanding rapidly so we're just being proactive to make sure the electricity needs in Cambridge Bay are met now and in the future."  The federal government will pay for the power consumed by the research station, and so QEC will only have to pay for the cost of the installation; a cost they hope to eventually recover through sales. The expansion of the plant also comes at a much needed time when most of the power plants in the province need to be replaced and are by consequence stunting the growth of some communities. (Source: CBC News)
 Northwest Territories
As preorders line up for Tesla's latest launch, the Northwest Territories are hoping this will be the big break the province's mining industry needs. Tesla's electric cars run on a lithium-ion battery, requiring both lithium and cobalt; two elements found in N.W.T mines. Tesla plans to build a production facility in Sparks, Nevada for the lithium-ion batteries which will singly produce more batteries by the year 2020 than was produced in total worldwide in 2013. Fortune Minerals a North West Territories' mining company, hopes that Tesla will prefer a supplier closer to their Nevada factory than going into Asia, giving them an edge to be chosen for the project. However, opening and operating a lithium mining plant may cause some issues to arise in the future which will need to be assessed as plans are drawn up. (Source: CBC News)
 Yukon
Yukon Energy is conducting a phone survey to gather input from consumers as to their opinions and values towards their energy. They would like to rank consumers opinion on the importance of affordability, reliability as well as social and environmental factors. The Yukon Bureau of Statistics will be contacting 5000 consumers over the next few weeks to gather this information. The survey should take about 10 minutes to complete and all responses will remain confidential. The information gathered will be used by Yukon Energy in updating their 2016 Resource Plan which will outline how to meet Yukon's electricity needs for the next 20 years. (Source: Yukon Energy)
Yukon Energy Corporation is facing a large lawsuit against North American Construction who was hired to install a new turbine in the Aishihik hydro plant in 2011. North American Construction claims that Yukon Energy stills owes them millions of dollars for the project. Yukon Energy claims the contract price should be reduced by at least half a million dollars to compensate for loss of production due to "inefficient" and "unproductive" workers from North American Construction. The project originally cost $7-million, but scheduling changes and delays added an extra $4-million to the price of the work. At least a dozen witnesses from both parties are scheduled to testify over the 4 week hearing run by Justice Gerard Hawco, a deputy judge from Alberta. (Source: CBC News)