Alberta 
Enmax dividend falls as industry faces uncertain times
Enmax's annual dividend to the City of Calgary dropped last year in what the utility's CEO called a challenging time for the electricity industry. The City will collect $40 million from last year's operations at Enmax, but that's down from $48 million the previous year. CEO Gianna Manes said the provincial rule changes for the electricity industry are coming at such a rapid pace, it's still hard to gauge the impacts. Calgary has come to rely on the annual dividend from Enmax. Nenshi said he's relying on Enmax to focus on the renewable energy future that the province is trying to move Alberta toward. He noted that Enmax's power portfolio is now free of coal-fired electricity, whereas over a decade ago it was nearly 100 per cent reliant on electricity coming from coal power plants. (Source: CBC News)
Electricity Prices for Alberta
The Alberta power pool price averaged 4.055 cents per kWh in April 2018. This price is 0.833 cents higher than last month's average of 3.222 cents per kWh. The pool price has averaged 2.706 cents per kWh over the last 12 months.
As of April 2, 2018, the forward market was predicting electricity prices for the calendar years of 2018, 2019, 2020, and 2021. These prices are 6.050, 5.675, 4.925, and 4.900 cents per kWh respectively.
Gas Prices for Alberta
Direct Energy's gas rate for April 2018 was $1.967 per GJ in Alberta. The May 2018 rate has been set at $0.989 per GJ. Alberta gas prices have averaged $1.877 per GJ over the last 12 months.
As of April 3, 2018, the forward market was predicting gas prices for the calendar years of 2018, 2019, 2020, 2021, 2022, and 2023. These prices are 1.44, 1.76, 1.83, 2.12, 2.23, and 2.39 cents per GJ respectively.
British Columbia 
BC Hydro customers producing solar energy could lose payout for excess power
Hydro announced in April that it will be changing eligibility requirements for its net metering program to restrict applicants from exceeding their personal electricity needs. Under the current program, those who produce more energy than they use receive 9.99 cents per kilowatt hour of electricity. The manager of BC Hydro's net metering program says the move is about bringing the system back to its original purpose: offset power loads for the utility and reducing bills for customers. Joanne McKenna says there are concerns about a few customers abusing the program. Source: CBC News
Ontario 
Keeping the Pickering nuclear plant open until 2024 is good for economy, report says
Keeping the Pickering nuclear plant open and operating until 2024 makes economic sense, says a new report sponsored by Ontario Power Generation. The move would add a total $12.3 billion to Ontario's GDP and support 7,600 jobs a year at both the station as well as with suppliers. The study also touts the lower cost of nuclear power, and that it fits in with the province's plans to curb carbon emissions.
The Pickering nuclear plant east of Toronto supplies 14 per cent of Ontario's electricity. But the plant's maintenance over the last eight years has cost $200 million. Source: The Star
Electricity Prices for Ontario
The Hourly Ontario Energy Price (HOEP) was an average of 2.856 cents per kWh in April 2018. This price is 1.206 cents higher than last month's 1.650 cents per kWh. The twelve month moving average was 1.572 cents per kWh up to April 2018.
The Actual Rate for the Global Adjustment rate Class B for April 2018 was set at 9.959 cents per kWh. The Global Adjustment is an additional charge paid by non-regulated customers. (Source: IESO)
Saskatchewan 
Saskatchewan submits 11 projects for Federal Low Carbon Economy Fund
The Government of Saskatchewan submitted 11 projects to the Government of Canada's Low Carbon Economy Fund by the May 14 deadline, despite being deemed ineligible by the federal government for a portion of the funding. The federal Low Carbon Economy Fund includes a $1.4 billion leadership fund for provinces and territories that have signed the Pan-Canadian Framework on Clean Growth and Climate Change.  This includes $62 million of federal funding earmarked for Saskatchewan, and supported by Saskatchewan taxpayers.  The remaining funds are allocated to a challenge fund. The province did not sign the Pan-Canadian Framework because it prescribes a national approach to carbon pricing – a federal tax to which Saskatchewan's residents and business community clearly object. Saskatchewan is already committed to tangible greenhouse gas reductions, as outlined in Prairie Resilience: A Made-in-Saskatchewan Climate Change Strategy.  Saskatchewan's comprehensive climate change strategy is designed to make Saskatchewan more resilient to the climatic, economic and policy impacts of climate change. Source: Government of Saskatchewan
Manitoba 
Future of solar panel rebate program in hands of Efficiency Manitoba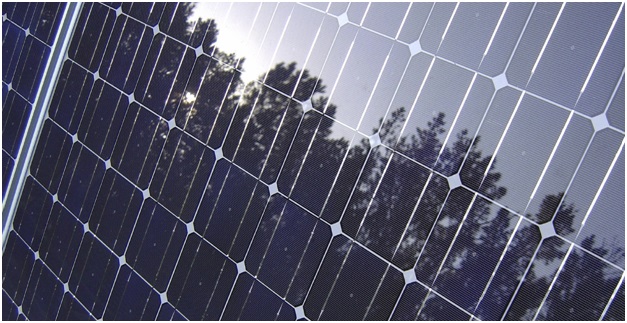 A pilot project that has helped drive the expansion of solar energy in Manitoba over the past couple of years winds down at the end of April with no clear indication of what will replace it. April 30 is the last day for people to apply to Manitoba Hydro's Solar Energy Program, a two-year pilot project to help people pay to install solar panels. The program provided customers with $1 per watt installed for projects up to 200 kilowatts, about 25 per cent of the cost. Justin Phillips, president and CEO of Solar Manitoba, said almost all of his company's business in Manitoba came through the program and he's disappointed to see it go, but he's confident something will replace it. The project received more than 1,000 applications, with 790 approved. In total, Hydro has paid $5.1 million through the program to install photovoltaic systems across Manitoba, with about 80 per cent of those in rural areas. Phillips thinks Hydro was unprepared for the number of applications the program received. Source: CBC News
New Brunswick 
Municipal utilities try to block power-rate relief for overcharged NB Power customers
New Brunswick's three municipal utilities are asking that rate relief promised to long-suffering commercial and institutional customers of NB Power be postponed until more is known about the issue, even though the overcharging of the group has been documented in the province for almost three decades. NB Power offers a variety of different rates to different customer groups based on the cost to provide service to each one.   However, for historical reasons the utility acknowledges its commercial and institutional customers are charged at least $30 million too much for the power they consume given the cost to provide them service. Over the years, business groups and various public interveners have complained about that disparity, and three separate times — 1992, 2005 and 2016 — the Energy and Utilities Board and its predecessor, the Public Utilities Board, have ordered it to be fixed. Source: CBC News
Prince Edward Island 
P.E.I. climate change action plan commits to 30% reduction
The P.E.I. government has committed to reducing greenhouse gas emissions in the province to 30 per cent below 2005 levels by 2030 in its Climate Change Action Plan. According to Climate Change and Environment Canada, P.E.I.'s greenhouse gas emissions in 2005 were 2.1 megatonnes. In the decade following, the report says the province reduced emissions to 1.8 megatonnes. A 30 per cent reduction in the 2005 level would bring P.E.I.'s goal to just under 1.5 megatonnes. According to the report, transportation is the source of 48 per cent of greenhouse gas emissions in the province.
One thing that was missing from the plan is a firm plan for a carbon tax. The report says government will work to achieve the goals of the Pan-Canadian Framework. Source: CBC News
Québec 
Hydro Quebec wants to change how it charges for electricity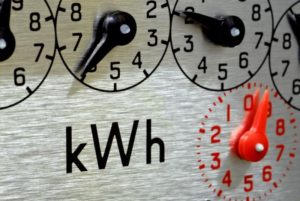 Hydro Quebec wants permission to charge different rates at different times of day. The public utility is asking the Energy Board if it can set up a variable rate — with a higher price for electricity during peak periods, and a lower price when demand is lower. That would mean higher prices in the morning and the evening, with lower rates during the day and at night for customers who opt-in to the program. Hydro Quebec said customers who want to stay under the current pricing scheme would be able to do so. Demand for electricity in Quebec is highest in the winter, and Hydro Quebec has identified 300 critical hours where it hopes increasing prices would convince people to consume less power. Source: CTV News Montreal
Newfoundland and Labrador 
Hydro president, consumer advocate face off over proposed rate hikes
The impact of Muskrat Falls was front and centre as the Public Utilities Board held hearings into an application to increase power rates this summer and again in January. Hydro has proposed a hike of 16.9 per cent hike, with 7.5 per cent of that taking effect on July 1 and the remainder on January 1, 2019. The average consumer would see their bills go up by about $13 this summer, the company said in a backgrounder. NL Hydro president Jim Haynes said the proposed rate increase, along with a plan to save by importing cheaper power through the Maritime Link, will put consumers in a better position in the long run. But the province's consumer advocate said Hydro is making a huge mistake. "The whole system could be subject to some kind of death spiral," said advocate Dennis Browne. "They really don't know what they are doing, I don't believe." Source: CBC News
Nova Scotia 
Tidal permits issued to Big Moon Power
The Department of Energy has issued two marine renewable energy permits to Big Moon Power for a tidal electricity project in the Bay of Fundy. "Nova Scotia is becoming well known for being at the forefront of tidal energy technology development," said Energy Minister Geoff MacLellan. Mr. MacLellan also authorized a power purchase agreement that allows the company to sell the electricity it generates to Nova Scotia Power for 35 cents per kilowatt hour. If the project is successful, it will generate some of the lowest cost tidal electricity in the world. Source: Nova Scotia News Release
Nunavut 
Nunavut power utility now taking applications for net metering program
Nunavut's Qulliq Energy Corp. is now accepting applications for its soon-to-launch net metering program. The new program will allow residential customers and municipalities to produce their own electricity through renewable energy generators, and then send any surplus energy back to QEC. In exchange, those customers will receive credits for future electricity use. To qualify for the program, renewable energy installations cannot exceed a capacity of 10 kilowatts. Source: Nunatsiaq News
Northwest Territories 
GNWT Introduces Vision for Addressing Energy and Climate Change
The Government of the Northwest Territories has released its broad vision related to energy and climate change in the Northwest Territories. The three main documents – The 2030 Energy Strategy, 2030 NWT Climate Change Strategic Framework, and the Petroleum Resources Strategy – set the foundation for how the GNWT will improve energy security, stabilize the cost of living and address the impacts of climate change with clear and positive action. The strategy focuses on the following objectives: reduce GHG emissions in diesel communities by 25%; reduce road vehicle GHG emissions by 10% per capita; increase share of renewable energy used for heating to 40%; decrease building energy use by 15% etc. Source: Government of the Northwest Territories News Release
Yukon 
Municipalities still waiting for news on Yukon's solid waste plans
The minister of community services says he hopes to have details of a territory-wide solid waste management plan ready in time for May's meeting of the Association of Yukon Communities. Minister John Streicker's comments come as the mayor of Whitehorse has expressed frustration over years of waiting for the Yukon to come up with a plan for what to do with its garbage. Meanwhile, details on the territory's recycling regulations are also still unknown. Source: Yukon News