Alberta  
AltaGas aims to raise $1 billion from utilities spinoff
AltaGas Ltd. is planning to spin out its Canadian utilities business in an initial public offering this year in order to pay down debt. The Calgary-based midstream company announced Thursday plans for an IPO, along with debt repayments from the new company, could raise $1 billion for AltaGas. Combined with the sale of its 35 per cent interest in Northwest Hydro Facilities in June, the company is expected to yield $2.5 billion. Source: Saskatoon StarPhoenix
Electricity Prices for Alberta
The Alberta power pool price averaged 6.880 cents per kWh in August 2018. This price is 1.035 cents higher than last month's average of 5.845 cents per kWh. The pool price has averaged 4.075 cents per kWh over the last 12 months.
As of August 1, 2018, the forward market was predicting electricity prices for the calendar years of 2018, 2019, and 2020. These prices are 6.277, 5.513, and 5.125 cents per kWh respectively.
Gas Prices for Alberta
Direct Energy's gas rate for August 2018 was $1.16 per GJ in Alberta. The September 2018 rate has been set at $1.321 per GJ. Alberta gas prices have averaged $1.604 per GJ over the last 12 months.
As of August 1, 2018, the forward market was predicting gas prices for the calendar years of 2018, 2019, 2020, 2021, 2022, and 2023. These prices are 1.73, 1.72, 1.72, 1.84, 1.98, and 2.17 cents per GJ respectively.
British Columbia  
Wildfire evacuees to receive automatic bill credits, access payment plans
BC Hydro: "Wildfire activity has been steadily increasing across the province, and a number of regions and communities are currently under evacuation orders and alerts. We know that this can be a challenging and emotional time for our customers, and we're working to ensure that your BC Hydro bill won't add to your concerns if your home is under threat from wildfires. The last thing people are thinking about when they are being evacuated is turning off lights, appliances and electronics. That's why we will apply a credit to their bills for the electricity used while they were evacuated from their homes. Similar to last year, we're offering assistance to customers affected by evacuation orders and alerts this summer." Source: BC Hydro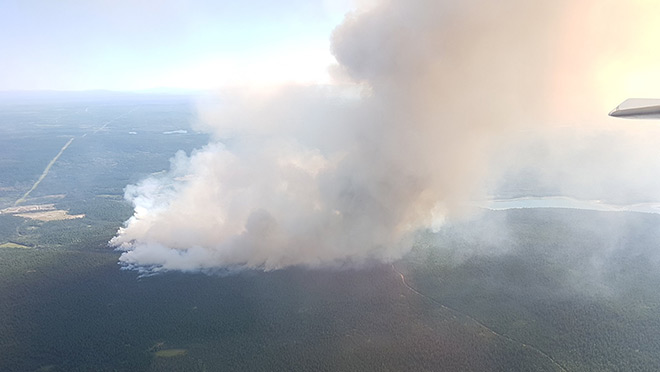 Ontario  
New plan will help consumers struggling with hydro bills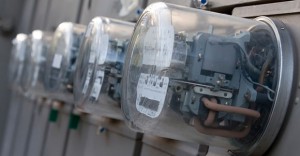 Sudbury Hydro is lending a hand to people who are struggling to meet the rising costs of energy consumption. Through Ontario's new Affordability Fund, people who don't qualify for low-income programs but are still finding it difficult to pay hydro bills are eligible for upgrades to make their homes more efficient. Erin Connelly, conservation supervisor with Sudbury Hydro, said the program is designed to "fill the gap" between low income earners and those who may even have two incomes, but still are feeling the pinch from energy costs. Even households who earn two incomes could qualify for the "1st-level" energy saving kit, which gets delivered free of charge. Source: CBC News
Electricity Prices for Ontario
The Hourly Ontario Energy Price (HOEP) was an average of 2.892 cents per kWh in August 2018. This price is 0.032 cents lower than last month's 2.860 cents per kWh. The twelve month moving average was 1.998 cents per kWh up to August 2018.
The Actual Rate for the Global Adjustment rate Class B for August 2018 was set at 7.49 cents per kWh. The Global Adjustment is an additional charge paid by non-regulated customers. (Source: IESO)
Saskatchewan  

'Pay as You Throw' pricing recommendations for Saskatoon range from $18 to $36 per month
Saskatoon city administration has released recommended pricing for "Pay as You Throw" garbage and organics collection, which would see locals pay different amounts based on the size of bin they use. They're recommending the new program be funded as a utility instead of from property taxes. Prices would start at a base rate per month and then increase annually over several years. The change would reduce property taxes by about 3.5 per cent. Increasing the price of the medium and large bins over several years will give people time to figure out what works for them and switch to the smaller bins, said Russ Munro, director of water and waste stream with the City of Saskatoon. Source: CBC News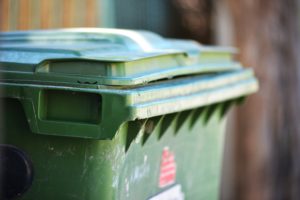 Manitoba  
Solar energy rebates are a bright idea for utilities like Manitoba Hydro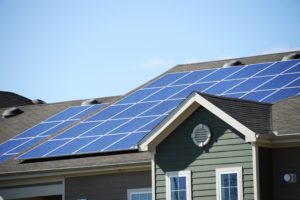 Hydro should continue rebate program that offers benefits for both consumers and the utility, says Nazim Cicek: "My neighbour opted for a 15kW solar photovoltaic (PV) system, which can harvest up to 20,000 kWh of electricity per year in Manitoba. They believe that this will be sufficient for all of their electricity needs, including space heating, which will be accomplished through two air-to-air electric heat pumps. During our lengthy conversation on how they made the decision to go solar, we moved to the nearby electricity meter, which was spinning backwards at a pretty good clip, storing up credits for later use. This bi-directional metering is at the heart of making intermittent sources of power like solar work in areas that are connected to the electric grid. One of the main reasons my neighbour and many others in Manitoba decided to make the switch to solar power over the last two years was the rebate offered by Manitoba Hydro through their Solar Energy Pilot Program. Manitoba Hydro stopped receiving applications for this program on April 30, 2018, but will continue to pay the rebate for approved applications as long as the installation is completed within a year of approval. Source: CBC News
New Brunswick  
New Brunswick Liberals make commitment to freeze power rates on campaign trail
The New Brunswick Liberals have promised to freeze power rates, a populist move that drew derision from their political opponents. Premier Brian Gallant said if re-elected next month his government will legislate a four-year freeze of NB Power rates for residential and small business customers, and demand other efficiencies from the Crown-owned utility. "It just feels like they're taking a page out of (Ontario Premier) Doug Ford's book. It sounds like a buck-a-beer kind of commitment," said Green Leader David Coon, while campaigning with federal Green Party leader Elizabeth May. Source: Global News
Prince Edward Island  
How P.E.I. plans to reduce its electricity consumption
In 2021, Islanders will be consuming about 1.2 per cent less electricity than in 2020, if all goes according to a new plan to reduce the rate of electricity consumption in the province. Efficiency PEI, which is a division of the provincial government that offers rebates and programs aimed at helping Islanders reduce their energy consumption, recently submitted its proposed Electricity Efficiency and Conservation Plan to the Island Regulatory and Appeals Commission (IRAC). Mike Proud of Efficiency PEI said the plan will cost about $13 million over three years, the bulk of which will be paid for by federal and provincial governments. Source: CBC News
Québec
Hydro-Québec reaches draft agreement to buy energy from Apuiat wind farm
Hydro-Québec announced Wednesday it has concluded a draft contract with promoters of the 200-megawatt Apuiat wind turbine project. The Apuiat project would generate wind power in a partnership with the private renewable energy firm Boralex Inc., which is a minority shareholder, and three Innu communities in the province. Renewable Energy Systems (RES) Canada Inc. is providing technical assistance for the wind farm. Construction of the project has become an election issue, with Coalition Avenir Québec Leader François Legault questioning the value of Hydro-Québec buying more wind energy when the utility already has an unsold surplus of electricity. Source: CBC News
Newfoundland and Labrador  
'Need not fret' at the prospect of doubling electricity rates, says premier
The premier of Newfoundland and Labrador says engaging the Public Utilities Board is a crucial step toward mitigating the high electricity costs associated with Muskrat Falls. "Getting this project under control is our legacy," said Dwight Ball at a  news conference in St. John's. The provincial government has asked the PUB to examine options to reduce the impact of the hydro project on power rates, which are predicted to reach 22.89 cent per kilowatt hour in 2021. Without action, current power rates would double for customers, Ball said. The premier admitted locking out the PUB was a big mistake by the Tories who sanctioned the project and the government was "correcting a massive wrong" with the announcement. Source: CBC News
Nova Scotia  
Bay of Fundy turbine not in compliance with environmental assessment: N.S. energy minister
The troubled Cape Sharp Tidal turbine in the Bay of Fundy is not in compliance with its environmental assessment approval, Nova Scotia's energy minister says. Mombourquette said he has talked with project partner Emera Inc. about doing the monitoring, but the Halifax-based energy company has not indicated whether it will step in. Complicating matters is the fact Emera pulled out of the project this month after its project partner, OpenHydro Ltd. of Ireland, filed for liquidation after its parent company pulled funding. The Cape Sharp project is an attempt to harness some of the world's most powerful tides. Source: Global News
Nunavut  
Canada needs to focus on infrastructure in the North, Nunavut tells ministers' conference
Ministers responsible for energy and mining from across the country met in Iqaluit for the Energy and Mines Ministers' Conference from Aug. 12 to 14. Delegates from across Canada, except Ontario and Saskatchewan, came to an agreement that natural resources industries need to be more competitive globally while also considering environmental sustainability and ecosystems in the Arctic that are vulnerable to climate change. Canada says it wants to increase mining and development in the North, as discussed at a conference in Iqaluit this week, but Nunavut is calling for better infrastructure to make it happen. Source: CBC News
Northwest Territories 
Conservatives want NWT to retain all resource royalties
Delegates at the Conservative Party convention in Halifax have voted to back a proposal for the three northern territories to retain 100 percent of their resource royalties. At present, the Northwest Territories retains 50 percent of its royalties from mining, oil, and gas – a sum which is then split between the territorial government and its Indigenous partners. The amount retained is also capped at five percent of the territory's gross expenditure base (which is a rough approximation of what the NWT spends on public services in a given year). Recently, the cap has hovered between around $70 million and $80 million. Source: Cabin Radio
Yukon  
The Next Phase of Our LED Streetlight Project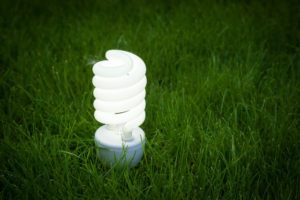 Yukon Energy: " We are replacing all our existing streetlights with energy efficient Light Emitting Diode (LED) lights. The people paying the streetlight bill (municipalities, First Nation governments, Yukon government) will see their power bills go down by about $35 a year per light. For example, Faro has approximately 170 lights so that would be a savings for the town of almost $6,000 per year. Yukon Energy will also benefit by seeing energy savings during cold, dark winter nights when our system peaks are highest and we are running thermal generation.
Residential customers can see savings by switching to LED lights in their homes. Our electricity conservation and efficiency program inCharge offers $7 rebates on each package of ENERGY STAR® LED lights." Source: Yukon Energy