Alberta
Edmonton-based Capital Power is eager to get in on $30 billion investment in wind and natural gas electricity generation by 2030. Capital Power's senior vice-president Mark Zimmerman said "We could well see the total investment potential approaching, and even exceeding $30 billion of investment required over the next 14 years, and we believe we are well positioned to secure our chare of that build." Alberta has a plan to close all coal-fired electricity plants will be phased out by 2030. Two-thirds of the generating capacity will be replaced my renewable energy and one-third by natural gas. Capital Power is positioned to build H2 Wind, a $300 million, 150-megawatt Wind farm 120 km east of Red Deer. It is also considering an investment decision on a new $700 million natural-gas fired unit as its Genesee Energy Centre west of Edmonton. (Source: Edmonton Journal)
Electricity Prices for Alberta
The Alberta power pool price averaged 2.093 cents per kWh in December 2015. This price is 0.024 cents lower than last month's average of 2.117 cents per kWh. The pool price has averaged 3.390 cents per kWh over the last 12 months.
As of December 3, 2015, the forward market was predicting electricity prices for the calendar years of 2015, 2016, 2017, 2018 and 2019. These prices are 2.9, 3.474, 4.250, 5.375 and 5.850 cents per kWh respectively.
Gas Prices for Alberta
Direct Energy's gas rate for December was $2.200 per GJ in the North and $2.200 per GJ in the South. The January 2016 rate has been set at $2.004 per GJ in the North and $2.004 per GJ in the South. Alberta gas prices have averaged $2.723 per GJ over the last 12 months.
As of December 1st, 2015, the forward market was predicting gas prices for the calendar years of 2015, 2016, 2017, 2018, 2019, and 2020. These prices are 2.23, 2.41, 2.83, 3.04, 3.20, and 3.39 cents per GJ respectively.
 British Columbia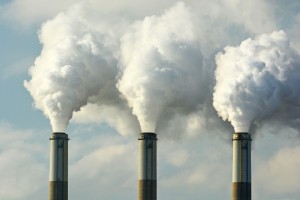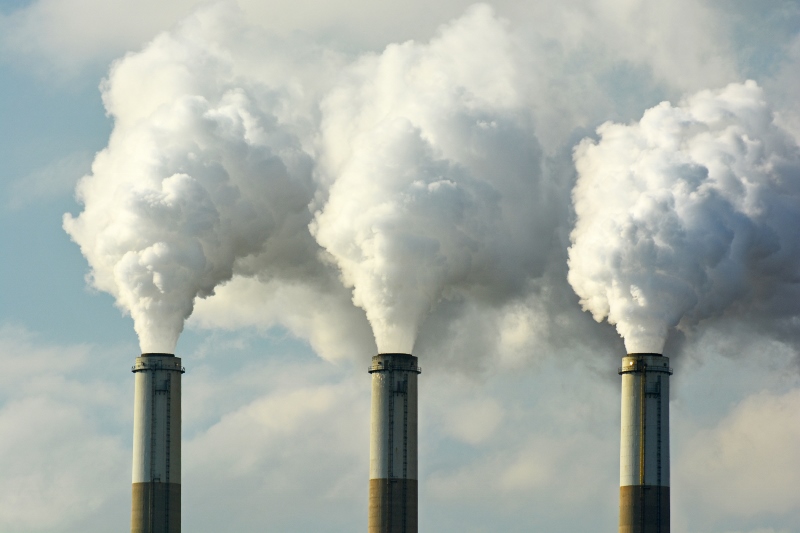 Already battered by plunging oil prices, Western Canada has another big problem: the collapse of coal. Alberta and British Columbia are suffering from the fallout of a severe downturn in the global coal market, brought on by China's rapidly cooling industrial demand and the growing shift away from coal-fired electricity generation. It's troubled times for an industry that's long been a quietly powerful force in the Canadian economy.
The country produces more than 60 million tonnes of coal on an annual basis – and more than 80 per cent comes from British Columbia and Alberta, two provinces with a wealth of reserves. Coal prices have been on a downward trajectory since 2011, and have plunged this year. Demand for thermal coal – the kind used in coal-fired power plants – is being weakened as China's appetite wanes and India increasingly produces its own. Power producers are also turning more to natural gas, which is abundant, inexpensive and less carbon-intensive. And coal's status as the largest source of climate-changing greenhouse-gas emissions (GHG) – along with its contribution to smog and a host of nasty air pollutants – means developed countries are increasingly averse to using the world's most plentiful fossil fuel for power generation. Across Western Canada, that means the companies and communities that rely on coal are seeing their world shrink. (Source: The Globe and Mail)
 Ontario
Ontario natural gas users could save anywhere from $43 a year to close to $50. The Ontario Energy Board has approved rate decreases for Enbridge Gas Distribution Inc. and Union Gas Ltd. effective January 1, 2016. About 58 per cent of Ontario households rely on natural gas for heating. The 30 per cent of Ontario homes that use electricity for heating, and every other hydro consumer, will see bills rise again on Jan. 1 because of changes to Liberal government energy programs.(Source: Metronews.ca/Toronto)
Electricity Prices for Ontario
The Hourly Ontario Energy Price (HOEP) was 1.004 cents per kWh in December 2015. This price is cents 0.076 cents lower than last month's 0.928 cents per kWh. The weighted-average price was 1.095 cents per kWh during December 2015. The twelve month average was 2.306 cents per kWh up to December 2015.
The Global Adjustment rate for December was set at 11.462 cents per kWh. This rate was 7.623 cents in November 2015. The Global Adjustment is an additional charge paid by non-regulated customers. (Source: IESO)
 Saskatchewan
SaskPower says that an extended maintenance shut down at Boundary Dam's power station this fall was just what the doctor ordered for its ailing carbon capture and storage plant. The shut down enabled SaskPower to fix a number of problem areas in the $1.5-billion project, including replacing a leaky vessel that holds the main chemical solution used in the carbon capture process. Since bringing the carbon capture unit back online on Nov. 2, the Crown corporation claims to have achieved the plant's nameplate capacity of 3,240 tonnes of CO2 per day from Nov. 14-16. Now the utility wants to operate at about 85 per cent capacity, aiming to capture 800,000 tonnes per year of carbon dioxide reliably and cost-effectively. "Since we've come back from our overhaul, our total delivery for November was around 60,000 tonnes," the best month to date, said Howard Matthews, vice-president of power production for SaskPower. (Source: Regina Leader-Post)
 Manitoba
As one of the top-10 GHG emitters in the world, Canada came to France pledging a 30 per cent reduction of 2005 levels by 2030. Partnering in the effort to finally achieve significant reductions, individual provinces have come forward with their own targets — including Manitoba, where emissions are planned to be cut by one-third over the same period.  Canadian provinces with coal-generated electricity, large manufacturing industries or oilsands extraction are able to focus on these heavy emitters to find their reductions, but in hydro-powered Manitoba no single sector is a dominant GHG producer. To achieve its goals, efforts will need to consider a range of targets across different sectors, each contributing to the whole.  For many years, Manitoba's low hydro rates and resulting long payback periods have made the capital investment in sustainable construction technologies difficult to justify for many building developers.  To overcome this, Manitoba recently became one of the first provinces to adopt the new National Energy Code for Buildings. This code makes high energy performance a mandatory requirement through such measures as increased insulation and restrictions on the number of windows. The goal of the code is to improve the energy efficiency of new buildings by more than 25 per cent and reduce GHG emissions to the equivalent of removing 90,000 vehicles from the roads.(Source: Winnipeg Free Press)
 New Brunswick
Wet snow put more than a damper on Thursday evening and Friday morning for thousands of NB Power customers. NB Power spokesperson Meghan Gerrish said it's not the amount of snow, it's the type, that's causing the problem. "As the storm travels through the province, it's bringing a lot of heavy, wet snow which is causing a lot of trees to droop down, and make contact with the power lines," said Gerrish. ( Source: CBC News)
 Prince Edward Island
About 19,000 customers were without power on December 4th after a winter storm dumped wet snow across P.E.I. overnight. Heavy snow downed power lines in several parts of the province leaving some Islanders to wake up without electricity for the second day in a row. (Source: The Guardian)
 Quebec
About 2,000 households across Quebec were still without power Saturday evening after wind gusts on Christmas Eve caused blackout across the province. Some Hydro customers were in the dark for two days. As of 6 p.m. Saturday, Hydro-Québec was scrambling to restore power to 2,165 customers, most in the Lanaudière, Laurentians, Abitibi and Mauricie regions.
The blackouts have been caused by branches coming into contact with power lines. The utility mobilized crews to help fix the problem as quickly as possible on Christmas Eve. However, in the Laurentians, the hardest-hit area, more than 3,000 households were in the dark on Christmas Day. (Source: Montreal Gazette)
 Newfoundland & Labrador
A Fogo man is fighting Newfoundland and Labrador Hydro over the location of an electrical service pole he says would force him to place his electrical panel box in his bedroom. Freake's work on his retirement home with his wife has stalled because the electric service isn't hooked up to the panel box, which he ultimately located in the porch while the standoff with NL Hydro continues. Freake said Hydro has told him that if the pole goes where he needs it to go — not on the side of the house where the bedrooms are — it's because Freake is being choosy, and so he must pay. Freake said he went to his MHA and appealed to Hydro after hearing stories from others who hadn't been required to pay. He insists there's no other rational solution but to have a new pole installed, so he shouldn't have to pay. The costs associated with any additional plant is the difference between the cost to run the wire to the most practical location, and the cost to run the wire to the location preferred by the customer, Hydro said.
"All customer installations are guided by the policy and it would be inappropriate for the company to provide alternative treatment to a customer which falls outside the existing guidelines," the spokeswoman said.(Source: The Telegram)
 Nova Scotia
About 14,000 Nova Scotia Power customers had been without power early this morning. The number was about 900 by about 6 p.m. "We have power outages across the province and they're due to high winds and, in some cases, heavy wet snow as well," she said.  "In the vast majority of cases, it's trees and tree branches coming down onto lines, but we do also have some poles actually broken from the heavy, wet snow and the high wind — that was the case in the Amherst area. And in western Cape Breton, we actually have a crew that's following snowplows to get to outages to repair damages done in that area…We believe a tree has fallen on a transmission line, which is the main line, but it goes through a heavily wooded, remote area," she said. "We were planning to send up a helicopter to determine the exact location where the issue is." (Source: Herald News)
 Nunavut
Nunavik's leadership has requested, once again, that Hydro-Québec hold off on rate hikes in the region, because Nunavimmiut already have the highest cost of living Quebec. Hydro-Québec first proposed a province-wide rate hike of 3.4 per cent for its standard residential power rates in 2013. But Hydro-Québec uses a two-tiered system, with a secondary rate for any consumption over 30 kilowatts a day. And the government-owned public utility proposed a second eight per cent rate hike for users in Nunavik who go over that daily usage. The goal: to apply the hike until the residential rate matches the cost of producing that energy in Nunavik, which the public utility says is about 59 cents per kw/h.
The proposed hike for the region is now 1.7 per cent for standard domestic rates, says the government-owned public utility, plus an eight per cent rate increase to the second tier usage over 30 kilowatts. The KRG and Makivik have contested the hike to Quebec's Energy Board, which is hearing from both sides this month, and is expected to deliver its decision in early 2016. (Source: Nunatsiaq Online)
 Northwest Territories
It's not an accident that Northerners pay some of the highest power rates in the world. If an energy provider has millions of users, it's easier to spread out the upfront construction costs of hydro plants, solar arrays or wind turbines to keep rates low. In Canada's North fewer than 100 communities scattered across one-third of the country's landmass, with a combined population base of little more than 100,000 residents. Add to this the near impossibility of connecting communities together on a power grid due to the sheer distance between towns, coupled with a shortage of vital transportation infrastructure, and it starts to make sense why, even with generous government subsidies, the rates up here are as much as six times higher than down south. Where diesel reigns supreme, the focus has been on conserving power and reducing the amount of fuel being consumed on heating. But what about doing away with diesel entirely? It's not that far-fetched—as long as Northerners are willing to get creative. (Source: Uphere.ca)
 Yukon
Yukon does not appear to be on track to meet emissions reduction targets for Yukon government operations or for the government's light fleet, nor does it seem to be making much headway with an attempt to reduce consumer electricity use.  However, the report sets out several new climate change adaptation measures, including new road construction methods to preserve permafrost.
Yukon's greenhouse gas emissions have declined between 2011 and 2013, the most recent year for which data is available. In 2014, Yukon Energy and ATCO Electric Yukon launched a program to reduce electricity consumption by offering LED lighting and energy-saving kits. The program was intended to help the territory reach its goal of reducing on-grid electricity use by five gigawatt-hours by 2016.
The report estimates that current programs will reduce consumption by just 1.1 gigawatt-hours. However, it won't be clear whether 2015 targets have been met until about 2017. (Source: Yukon News)