Alberta 
Varcoe: Alberta power prices and consumer surcharge heading higher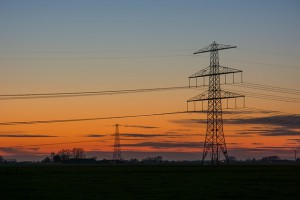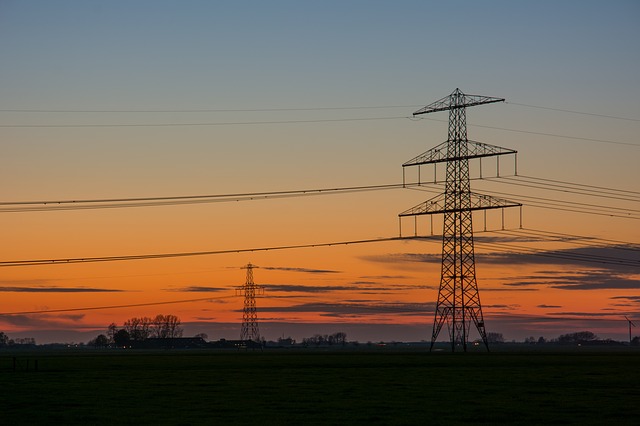 For the past three years, Albertans have enjoyed cheap electricity rates due to falling industrial demand and low natural gas prices, among several factors. Analysts' forecasts and prices on the forward market are pointing in the same direction: upward. A report Tuesday by electricity consultants EDC Associates projects wholesale power prices will average $51.49 per MW-h this year. Several forces are pushing prices higher, including growing demand as the recession ends and natural gas prices inching upward. Source: Edmonton Journal
Electricity Prices for Alberta
The Alberta power pool price averaged 2.199 cents per kWh in December 2017. The pool price has averaged 2.217 cents per kWh over the last 12 months.
As of December 6, 2017, the forward market was predicting electricity prices for the calendar years of 2018, 2019 and 2020. These prices are 5.200, 5.375, and 5.100 cents per kWh respectively.
Gas Prices for Alberta
Direct Energy's gas rate for December 2017 was $2.303 per GJ in Alberta. The January 2018 rate has been set at $1.911 per GJ. Alberta gas prices have averaged $2.093 per GJ over the last 12 months.
As of December 1, 2017, the forward market was predicting gas prices for the calendar years of 2017, 2018, 2019, 2020, 2021, and 2022. These prices are 1.92, 1.86, 2.09, 2.32, 2.52, and 2.60 cents per GJ respectively.
British Columbia 
Zero Waste Canada responds to China's import ban
Organization calls the move a "wake-up call" and says it is an opportunity for change. The organization says it is time to "re-evaluate policies and practices and adjust to the changing markets." ZWC calls for collaboration in North America toward introducing more strict policies to ensure higher quality of materials. In addition, the group says entities should "move away from playing the catch-up game that will simply allow loads 'to move' or 'get cleared'" until the next rejection. While ZWC says China's import ban can serve as an opportunity in Canada, the group warns against a "quick-fix solution" in energy recovery to respond to China's import policies. Source: Waste Today
Ontario 
City councillors look to keep food waste out of your garbage
The Food and Organic Waste Framework aims to cut down on the amount of food waste found in the trash, as well as reduce greenhouse gas emission for a "waste free Ontario." Councilors in London are being met with two possible options to meet a city-proposed 60 per cent waste diversion target by 2022: a green bin program and a mixed waste composting initiative. Food and organic waste made up about a third of Ontario's total waste in 2014, according to the province. Source: CBC News
Electricity Prices for Ontario
The Hourly Ontario Energy Price (HOEP) was an average of 1.932 cents per kWh in December 2017. This price is 0.633 cents higher than last month's 1.299 cents per kWh. The twelve month moving average was 1.506 cents per kWh up to December 2017.
The Actual Rate for the Global Adjustment rate Class B for December 2017 was set at 9.207 cents per kWh. The Global Adjustment is an additional charge paid by non-regulated customers. (Source: IESO)
Saskatchewan 
Sask. decreases power generation from coal by 6.5%: National Energy Board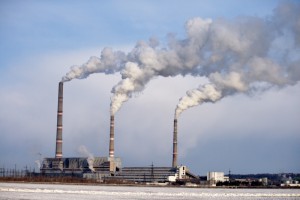 In 2005, coal accounted for 67 per cent of energy production in the province. It's now down to 49 per cent. In one year alone, from 2015 to 2016, Saskatchewan's coal power generation decreased by 6.5 per cent. Renewable energy, such as wind and hydroelectricity, accounts for only about 17 per cent of the energy generated in Saskatchewan. Even though Saskatchewan is one of the sunniest provinces in Canada, there are currently no large-scale solar farms. Source: CBC News
Manitoba 
Stony Mountain residents choking on water bills that have nearly tripled
The regulator permitted the Rural Municipality of Rockwood council to raise rates for Stony Mountain and apply a special deficit-recovery fee on an interim basis to give the municipality a chance to eliminate the deficit. For some households, the increase means quarterly bills have increased from around $75 every three months to more than $200, according to residents CBC spoke to. The actual rate increase that came into effect in October 2017 sees water rates go up from $0.75 per cubic metre to $2.05, wastewater services up from $0.50 to $2.15, and an additional $0.99 charge per cubic metre for deficit recovery. Source: CBC News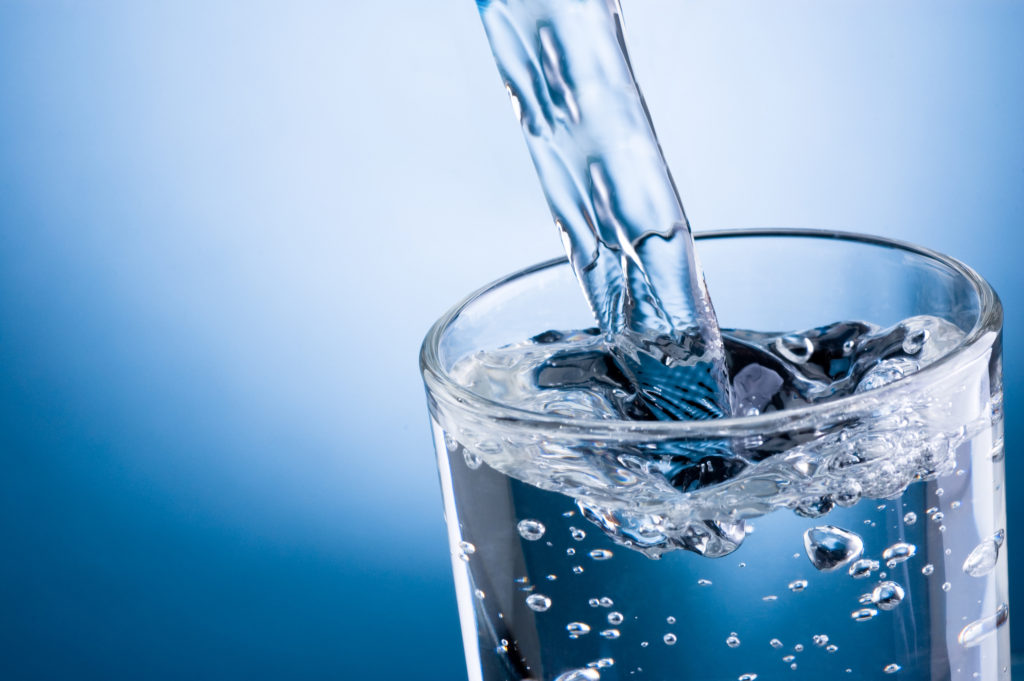 New Brunswick 
NB Power offers incentives, including heat pumps, to spur insulation upgrades
Starting this spring, the home insulation energy savings program will offer homeowners incentives to increase the R-value of their attics, walls and basements to make their homes more energy-efficient. NB Power said it hopes at least 4,100 customers and non-NB Power customers will sign up for the program, which will run for three years. On average, she said, a homeowner can save from $700 to $1,000 a year and receive $1,800 back through a rebate on the costs of the insulation work. One major upgrade could make the homeowner eligible for a $500 heat pump bonus on certain models purchased from NB Power. The amount of money NB Power will pay for insulation would be based on the existing insulation's R-value, a measure of a material's resistance to heat. Source: CBC News
Prince Edward Island
P.E.I.'s energy conservation responsibility passing to public utility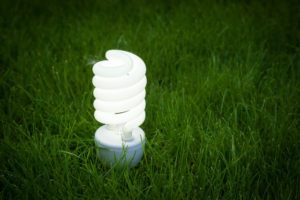 The P.E.I. government has begun the process of taking over the strategy for electricity conservation from Maritime Electric. The P.E.I. Energy Corporation is now a public utility, and Energy Minister Paula Biggar said in an interview that the utility will be filing a strategy to reduce demand on electricity to the regulator in the next four to six weeks. The province hopes to fund programs and projects with up to $34 million over five years available to P.E.I. through the federal government's Low Carbon Energy Fund. Source: CBC News
Québec 
No quick fix for Ontario's energy woes, electricity analyst says
As political parties start rolling out promises on energy ahead of the coming election, an Ontario energy analyst says there's no quick fix to the province's energy system. The Liberals say they plan to continue their Fair Hydro Plan, which reduced bills for households by 25 per cent last year. However, opposition parties and analysts have been critical of the accounting behind the plan. Source: CBC News
Newfoundland and Labrador 
Maritime Link sends first electricity between Newfoundland, Nova Scotia
For the first time, electricity has been sent between Newfoundland and Nova Scotia through the new Maritime Link. It will eventually carry power from the Muskrat Falls hydro project in Labrador, where construction is running two years behind schedule and $4 billion over budget, to Nova Scotia consumers. For Nova Scotia it will allow it to achieve its 40 per cent renewable energy target in 2020. For Newfoundland it will allow them to shut off the Holyrood generating station, in fact using the Maritime Link in advance of the balance of the project coming into service. It was supposed to start producing power later this year, but the new deadline is 2020 at the earliest. Source: CBC News
Nova Scotia 
VIBERT: Province needs to do more than bury garbage
Last week, Nova Scotia's Environment Minister Iain Rankin gave Halifax permission to dump its excess plastic rubbish at GFL's landfill for up to six months. The minister is caught between a local rock and global hard place because China isn't willing to take our waste anymore. Nova Scotia's minister said the six-month exemption granted to HRM won't be extended. That's a promise he may come to regret, unless the regional municipality and Nova Scotia's other landfill operators can find a willing recipient of the refuse, or the province steps up with a longer-term fix. The stuff can be recycled, but that's not financially feasible anywhere a living wage is paid. It's cheaper to make new plastic from petroleum. Source: The Chronicle Herald
Nunavut 
Nunavut set to replace two more 'extremely old' power plants by 2019
The Qulliq Energy Corporation says Cape Dorset and Grise Fiord will have new diesel power plants by 2019, but replacing every plant beyond its life expectancy will take many years and more than $250 million. A 2015 Senate report expressed an urgent need to replace more than a dozen power plants operating beyond "the end of their useful lives." Since the Senate report was released, QEC has opened two new power plants — in Taloyoak and Qikiqtarjuaq — and a facility to replace one which caught fire in Pangnirtung is set to be finished by March 2017.  Source: CBC News
Northwest Territories 
High cost of living in Yellowknife and the N.W.T. still going up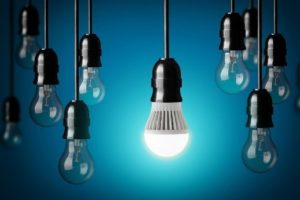 One of the biggest contributors to the cost of living in the North is the cost of electricity. It's a cost that contributes to the price of almost every good and service. The N.W.T. already has the highest cost of electricity in the country. Residents of Alberta pay almost 90 per cent less per kilowatt hour for electricity, according to rates posted on the Alberta Utilities Commission website. The Northwest Territories Power Corporation has applied to increase its rates by between four and five per cent annually (depending on where you live) the last two years and next year. (In the highly complicated world of utility regulation, rates are sometimes set for past years.) The corporation is not proposing to increase the basic monthly fee all customers are charged. Source: CBC News
Yukon 
Low water at Mayo Lake lowers power generation for Yukon Energy
Yukon Energy is running one of its Liquefied Natural Gas (LNG) generators around the clock, to help compensate for reduced power production at the Mayo B dam. Low water in Mayo Lake is hampering the dam's ability to produce its normal 10 megawatts of electricity. Right now, the Mayo B hydro facility is only generating around five to six megawatts. Low water levels are probably due to a lower snow pack, and less rainfall last summer. Source: CBC News