Alberta
Originally built in 1954, ATCO Power's aptly named Battle River Generating Station can turn out 689 megawatts of power. Westmoreland has a contract to supply the Battle River plant with coal until 2022, just eight years before the provincial government has committed to eliminating coal-fired power plants in Alberta.  Coal currently accounts for more than half of the province's electricity and is the lifeblood of many communities and industries across Alberta.
"The power plant, the coal mine and agriculture are the three large industries in the area." There is more energy in Alberta's coal than in all of the province's oil, gas and bitumen combined. And it's cheap. But times have changed and the black rock has become a pariah of sorts. No longer seen as an advantage, it's now viewed as a dirty habit to be kicked. A recent poll shows that about half of Albertans approve of the shift away from coal. Claudio Cañizares, an engineering professor with the University of Waterloo's Centre for Environmental Information Technology, says the province's plan is a good one from an environmental perspective, but not necessarily an economic one.
"If you look at the problem from cost [alone], gas and coal is the solution and there is not much of a debate there; if you talk to a banker, they would say 'why would you invest in anything else,'" he says. But Cañizares adds the environmental problems associated with burning coal can no longer be ignored. He says there is an acknowledgement that the time has come to make the switch to greener sources of power generation. "The electricity system that is most advanced in this sense is the German system in terms of trying to transform solar and wind into firm capacity for the system."  In Alberta, that answer is clear — the clock is ticking for coal. (Source: CBC News)
Electricity Prices for Alberta
The Alberta power pool price averaged 1.722 cents per kWh in February 2016. This price is 0.503 cents lower than last month's average of 2.225 cents per kWh. The pool price has averaged 3.243 cents per kWh over the last 12 months.
As of February 2, 2016, the forward market was predicting electricity prices for the calendar years of 2016, 2017, 2018, 2019 and 2020. These prices are 3.140, 3.45, 4.4, 5.3, and 5.6 cents per kWh respectively.
Gas Prices for Alberta
Direct Energy's gas rate for November was $2.97 per GJ in the North and $2.97 per GJ in the South. The March rate has been set at $2.165 per GJ in the North and $2.165 per GJ in the South. Alberta gas prices have averaged $2.611 per GJ over the last 12 months.
As of February 1, 2016, the forward market was predicting gas prices for the calendar years of 2016, 2017, 2018, 2019, and 2020. These prices are 2.27, 2.77, 3.06, 3.25, and 3.46 cents per GJ respectively.
 British Columbia
B.C.'s Energy Minister says the province does not need federal dollars for new clean energy projects, saying it is more interested in other green infrastructure. Bill Bennett said British Columbia's electricity requirements this year are the same as they were eight years ago, a trend that means new clean-energy capacity is not a priority. Instead, B.C. will be looking to Ottawa for help paying for new transmission capacity so it could offer to sell surplus power to Alberta, and for expanding the range for electric cars with new charging stations. Mr. Bennett also said he would welcome investments in rapid transit or new building standards that enhance conservation. Mr. Bennett said British Columbia's needs are different from those of provinces such as Alberta that have to wean themselves off coal-fired power generation. Building more capacity in this province, where clean energy is already in surplus, does not make sense, he said.
"It is unfair to suggest that we should be facilitating the construction of developing new renewable energy projects if we don't need the electricity right now," Mr. Bennett said in an interview on Monday. "What we are focusing on is electrification." That means his government is putting more money into encouraging people to switch to electric vehicles, and more opportunities for the natural gas sector in the northeast to operate using hydroelectric power. Hydro lost a number of large industrial customers in the recession that began in the fall of 2008, and is only now expected to return to previous levels of demand. Although its latest financial updates show demand is lower than forecast, the corporation maintains that it needs to build the Site C dam to meet future increases. In the interim, however, Hydro is not expected to look for much from the private sector for new power. (Source: Globe and Mail)
 Ontario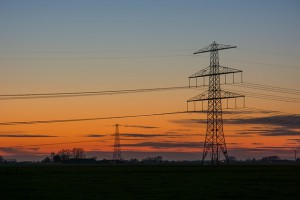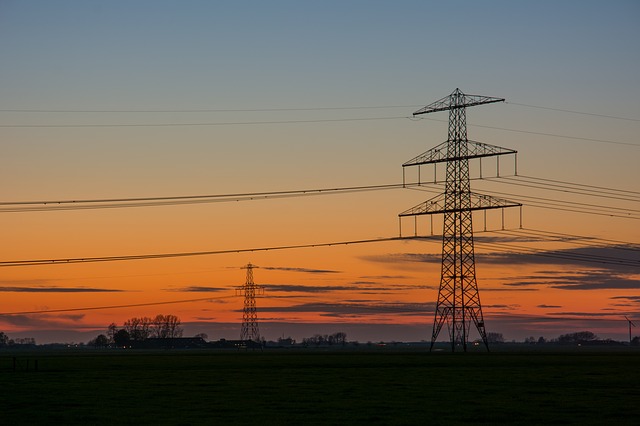 It has been a bad nine years for electricity customers in Ontario. Hydro prices for residential customers have increased at a faster rate than anywhere else in North America. In fact, no typical residential customers in any of the 50 U.S. states or Canada's nine other provinces have seen the price of power increase at a faster rate than Ontario customers. Collectively, Toronto Hydro, Hydro One and Hydro Ottawa account for nearly 50% of all household customers in Ontario. Toronto Hydro's residential customers now pay 72% more per kWh than they did in 2006 — marking the fastest increase in power prices anywhere in North America. For Hydro One's residential customers — divided into urban, semi-rural and rural rate classes — hydro prices have increased, on average, by 68% over the last nine years. Hydro Ottawa residential customers pay 71% more per kilowatt than they did in 2006. (Source: Toronto Sun)
Electricity Prices for Ontario
The Hourly Ontario Energy Price (HOEP) was an average of 1.15 cents per kWh in February 2016. This price is 0.128 cents lower than last month's 1.278 cents per kWh. The weighted-average price was 1.256 cents per kWh during February 2016. The twelve month average was 1.851 cents per kWh up to February 2016.
The Global Adjustment rate for February 2016 was set at 10.384 cents per kWh. This rate was 8.423 cents in January 2016. The Global Adjustment is an additional charge paid by non-regulated customers. (Source: IESO)
 Saskatchewan
What will be, once completed, the first geothermal power plant in Canada, is now under construction in Saskatchewan, according to recent reports. The planned pilot plant for the project is set to total just 5 megawatts (MW) in capacity, but the potential is there for the geothermal resource being tapped to provide hundreds of MW of generation capacity, reportedly. The company's CEO Kirsten Marcia recently noted that, with $4 million already spent on feasibility studies, another $5 million would have to be raised from investors "before she can receive approval for the loans that will finance construction of the plant itself." Presuming electricity prices in Saskatchewan (~$0.10/kilowatt-hour) remain somewhat level within the near-future, estimates are that the $40 million project could pay for itself in under 15 years. Notably, the facility would then be expected to remain operational for (at the very least) several decades after the pay-back-period. Interestingly, the facility will be making use of a geothermal resource — a 40,000 square kilometer aquifer with a temperature of around 120° Celsius — that was first discovered by the US oil company Amerada Petroleum back in the 1950s. To put that number in perspective, the aquifer in question is bigger than Vancouver Island — so there seems to be quite a lot of potential there. (Source: Clean Technica)
 Manitoba
Manitoba Hydro is rebuilding much of the infrastructure used to deliver electricity. Despite ongoing maintenance and refurbishments over the years, some important parts of this infrastructure are now approaching the end of service life. That's why we are investing in the renewal and enhancement of our existing system, to improve reliability and meet the increasing demand for electricity. New substations, distribution lines, manholes, and poles are all part of our efforts to "Re-Power Manitoba." Many of Manitoba Hydro's substations were built during periods of large load growth in the early 20th century and the period following World War II. Now they're reaching the end of service life and capacity, yet demand for electricity continues to grow. Operating a substation beyond its limitations can result in more frequent outages, and safety issues for our maintenance staff. Madison Station, expected to go into service this summer, replaces the St. James Station at the corner of Portage Avenue and St. James Street. Adelaide Station, with an in-service date of March 2017, replaces King Street substation, which is more than 100 years old. When finished, this infrastructure renewal will allow Manitoba Hydro to continue providing customers with a high level of safe and reliable service, and meet the energy demands of a growing province. (Source: Manitoba Hydro)
 New Brunswick
The Energy and Utilities Board has rejected a plea by NB Power for an interim rate increase. The utility asked the EUB to approve a two per cent hike for April, a full month before its scheduled rate hearing.  If permitted, the hike would have added $3.8 million to the company's coffers.   John Furey, the lawyer for NB Power, said the utility is falling behind in its aggressive 10-year financial plan to retire debt and needs all the money it can raise. "We are behind in that goal. Every dollar matters," said Furey on Wednesday. Both the public intervenor and lawyers for JD Irving opposed the request.  In delivering the decision, Ray Gorman, EUB chairperson, said there was "no clear evidence presented" the denial of an interim hike would have a "deleterious impact" on NB Power and "mere evidence of a shortfall is not sufficient." Gorman said an interim hike could be granted in "exceptional circumstances" only and the board was not satisfied such was the case in this instance. The company will now have to wait for a full hearing in May where it will have to justify the two per cent increase. (Source: CBC News)
 Prince Edward Island
A $24-million demonstration wind energy storage project in North Cape, P.E.I., is not only helping Maritime Electric save money, it could ultimately change how this renewable resource is used in Canada, says a researcher. Two years ago, the Wind Energy Institute of Canada started storing electricity from its wind turbines in two batteries the size of shipping containers using seed money from Natural Resources Canada's Clean Energy Fund. In the colder winter months, some of that stored energy is being used when the Island's electricity demand exceeds what can be shipped over from New Brunswick.
Using stored wind energy means the utility has to burn less diesel in its Charlottetown generator, said David Watson, the institute's wind integration researcher. "During peak periods in the wintertime the cable to New Brunswick can be at its maximum, so to avoid going over the maximum the diesel generators in Charlottetown are used, and during those periods we typically discharge the batteries to provide some of that power."
Watson doesn't know how much diesel fuel is being saved, but he said the batteries can provide enough electricity to power 600 homes for two hours. That's less than one per cent of Maritime Electric's customer base but Watson said it's about proving that storing and using the electricity to cut costs can be done successfully. "We charge the battery from 1 a.m. typically to about 5 a.m. or 6 a.m. and then we discharge the battery during our local peak, which is between 5 p.m. and 7 p.m. when everyone gets home and starts making supper," said Watson. "So that allows the electricity from the wind to be used when it is most valuable, because the most valuable electricity is during the peak periods." Currently, P.E.I. gets 25 per cent of its electricity from renewable sources, mainly wind — that's the highest commitment to renewable energy in Canada. Being able to store and use wind successfully would allow for an even higher percentage of wind energy in the province. Watson said he believes it will be at least five to 10 years before wind energy storage becomes commonplace in Canada's electricity grids. He figures there will be many more demonstration projects before then, as the cost of wind storage slowly drops and more battery innovation makes it possible. (Source: CBC News)
 Quebec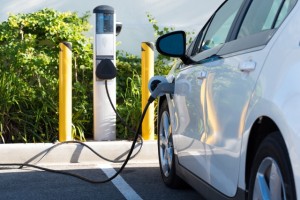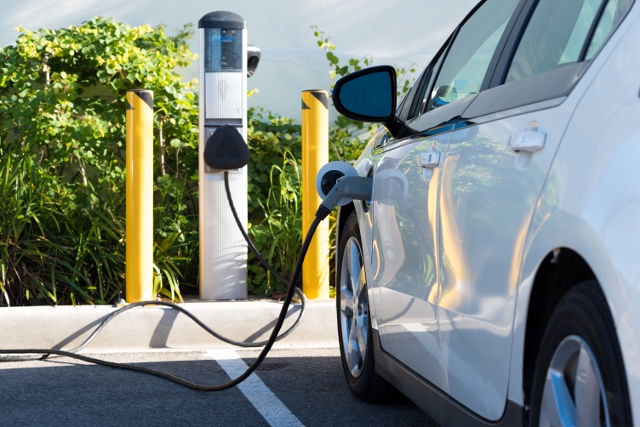 Mr. Zaghib is Hydro-Québec's point man on a high-stakes strategic mission to develop the superbattery of the future that will propel the much-vaunted all-electric car into the realm of commercial viability and consumer receptivity. The veteran electro-chemist is a self-described idealist who dreams of spearheading the big technological breakthrough in electric-vehicle battery technology, committed to making a major contribution to a cleaner, more liveable planet.
For the province of Quebec and its marquee utility, which spends about $100-million a year on research and development, the spoils of victory are potentially huge: bragging rights to ownership of a revolutionary battery technology – potentially valued in the billions of dollars – that beats out an impressive bevy of rival research organizations in the United States, China, Japan, South Korea and Europe, not to mention such major corporate players as Panasonic and Sony. Mr. Zaghib says he and his team can create – within five years – a battery providing a range of 500 kilometres before needing a recharge.
The current maximum range for electric vehicles (EVs) is about 160 kilometres. It's one of the more aggressive targets – both in terms of timeline and range – among other major research projects around the world. And the challenge is huge: producing a battery that is safe, affordable, light, reliable, that can be cheaply mass produced, that charges quickly and efficiently, and offers the kind of range and power that drivers now get from the ubiquitous internal combustion engine. Hydro-Québec touts itself as a major contender in the EV battery sweepstakes, pointing to its 35 years in EV battery research and solid reputation based on hundreds of patents and research breakthroughs.(Source: The Globe and Mail)
 Newfoundland & Labrador
Newfoundland and Labrador Hydro is keeping a power warning in effect through Wednesday evening, after one of the Holyrood units was offline early in the morning.
While Hydro expects to meet demand, the power warning remains in effect and customers are still being asked to conserve electricity. Customers are being asked to turn down the heat, avoid using hot water and shut off lights, as the electricity supply is close to maximum demand. A power warning also means that rotating outages are possible. First power from the Muskrat Falls project has been pushed to 2018. (CBC) Hydro has three levels of power notifications. A power watch means no action is required, but customers should be ready to conserve energy if asked. The second level is a power warning, in which customers are asked to conserve energy as the electricity supply gets close to capacity. Customers are also asked to be ready for possible rolling outages. The third and most severe notification is a power emergency, when rotating outages are in effect and people with power are asked to conserve. The three-tier notification system was established following #DarkNL, when widespread outages left nearly 190,000 customers without power in early January 2014. Reports into the outages revealed further power loss is likely through 2015-2017, despite new generation capacity. (Source: CBC News)
 Nova Scotia
Nova Scotia's primary electrical utility, Nova Scotia Power, set a new record in renewable energy usage for 2015. According to a press release, the utility generated 26.6 per cent of electricity from renewable resources. The milestone puts the company above the legislated 25 per cent requirement for 2015. In 2020 that requirement increases sharply to 40 per cent renewable sources of energy. NSP says the Maritime Link project, which will deliver hydroelectricity from Muskrat Falls, will provide a large source of renewable electricity, and help the utility achieve more than 40 per cent renewable electricity. Wind power represents the largest portion of renewable energy generated in province, accounting for 14 per cent of total electricity produced. By 2020, NSP plans to have reduced greenhouse gas emissions by 25 per cent. (Source: Kings County Advertiser)
 Nunavut
Kivallirmiut are one step closer to cleaner, more affordable power via a Manitoba-Nunavut hydro link, thanks to a resolution passed unanimously by the Hudson Bay Regional Roundtable in January. That resolution, tabled at Nunavut's legislature Feb. 25, gives the green light for the project's working group to access federal funding for a final feasibility study that would determine the overall cost. The project proposes to extend Manitoba's existing power grid northwards from Churchill to service the five Kivalliq communities of Arviat, Baker Lake, Chesterfield, Whale Cove, and Rankin Inlet. According to the Government of Nunavut, the estimated $904-million transmission line promises to dramatically reduce electricity prices in the Kivalliq to about 13 cents per kilowatt-hour, down from levels ranging around 75 cents per kilowatt hour currently charged by the Qulliq Energy Corp. The new source of electricity would also help move the region away from aging power plants and environmentally damaging diesel generators. And the cheaper operating costs promised by the transmission line would also help develop the mineral industry in the area. According to the report, the project would pay for itself over its lifetime, delivering projected savings of $40-million every year by reducing the region's reliance on fossil fuels. If the new feasibility study is conducted in 2016, the project would remain on schedule to begin construction in 2022 and finish by 2025.  (Source: Nunatsiaqonline)
 Northwest Territories
While the rest of Canada talks and talks about reducing reliance on fossil fuels, one tiny northern town is leading the way in actually doing it. Colville Lake, high in a corner of the Northwest Territories, has successfully tested a system of batteries and solar panels that should allow the community to run entirely on the sun's energy — at least in the summer. "There is really no other community that I know of that is structured this way," said Myra Berrub, manager of energy services for the Northwest Territories Power Corp. Colville Lake, a Dene community of about 150, needed to replace its aging diesel generator. The corporation installed a new one, but supplemented it with batteries and an array of solar panels capable of generating 136 kilowatts. When it's dark, Colville Lake runs off diesel. The batteries save fuel by absorbing and storing any power in excess of demand, so the generator always runs at maximum efficiency. Power is a big issue across the North. Outside of Yukon's hydroelectric development, most Canadian Arctic communities depend on giant diesel generators that get their expensive, high-carbon fuel delivered over ice roads and on barges. Biomass — also known as "wood stoves" — heats many homes. Wind turbines have been installed outside Whitehorse as well as in Rankin Inlet, Nunavut. So far, solar power does cost more than diesel — mostly because of the expensive batteries, said Berrub. The $7.8-million system received a $1.3-million subsidy from the territorial government. There are other benefits to moving away from diesel"You don't have the exhaust and you don't have the noise. It'll be really exciting to have the community quiet without the diesels running." . (Source: CTV News)
 Yukon
Burwash Landing and the Kluane First Nation are stepping deeper into the world of producing renewable energy. The First Nation is expanding the array of photovoltaic solar panels it uses to power buildings while supplying surplus energy to the isolated grid that otherwise depends on diesel generation to keep the lights on in Burwash and Destruction Bay. For 3 1/2 years, the building known locally as the Red Garage in Burwash Landing has had been fitted with a bank of panels capable of generating a modest 4.7 kilowatts. It produces more than the demand by the occasional use of the Red Garage. When there's no activity in the garage, when the lights are off and nobody's home, the panels keep feeding the grid, slowly but surely, trickle by trickle, they keep feeding the grid, just like the little bunny with the big drum. Anything extra directly displaces the need to burn diesel fuel, even if it's just a drop or two at a time.
The $25,000 installation of the panels on the Red Garage will eventually pay for itself, over the long haul, quite a long haul. But they will pay for themselves, eventually. Whitehorse energy consultant J.P. Pinard, the manager of the project for the Kluane First Nation, says because there is such a long return on investment, the the interest in renewable solar is not driven by financial gains. More than anything, it's about loosening the grips of dependency on diesel generation and reducing greenhouse gas emissions, he said in an interview this week. The Kluane First Nation, he notes, is also moving forward this year with stage one of its wind farm as an independent power producer.
It's using a $1-million contribution from the Yukon government toward the estimated cost of $2.4 million. While the payback periods are long, 25 years or so,most installation companies are guaranteeing the work for 25 years, and there are very little in terms of maintenance and repair costs. The Yukon government will reimburse 20 per cent of the cost of materials as an incentive, to a maximum of $5,000, he points out. Once a year, the government will cut a cheque for the micro-generators, based on the total contribution to the grid as monitored by ATCO Electric and Yukon Energy. And at this time of year in particular, every little bit counts, as the water stored by Yukon Energy to provide for generation through the winter months is usually running low by now, and the spring runoff hasn't yet started. (Source: Whitehorse Daily Star)