Alberta
The Alberta Energy Regulator (AER) is imploring for pipeline operators to put into place better and more secure pipeline leak detection. In the past three years there have been reports of approximately 23 spills in the province.  In investigating these spills, the AER discovered that in about one third of the cases poor training and lack of monitoring resulted in a delay of spill detection. In 8 cases investigated by the AER it took, on average, 48 days for the company to respond to and isolate the leaking pipeline due to staff being under-trained or failing to detect the leak at an earlier time. The AER requires that all personnel responsible with leak detection must have the appropriate training and competency testing, as well as ongoing evaluations.
Patrick Smyth, vice president of safety and engineering at the Canadian Energy Pipeline Association, said that members are working together to develop a national strategy for pipeline leak detection with best-in-class standards. They plan to assess current leak-detection practices and technologies, evaluate emerging technologies then work towards developing new and improved methodologies. The AER's recommendation comes shortly after Nexen Energy released the finding of a leak in July 2015 that saw approximately five million litres of bitumen, sand and produced water spilled at its Long Lake oilsands facility. Nexen's report named "shortcomings in the pipeline's automatic leak-detection system and [their] ability to manage the systems" as a cause for the delay in detection of the leak. Greenpeace Canada's Mike Hudema asks for legislation's enforcing better and stricter pipeline monitoring to ensure the safety of the environment. (Source: CTV News)
Electricity Prices for Alberta
The Alberta power pool price averaged 1.544 cents per kWh in July 2016. This price is 0.045 cents higher than last month's average of 1.589 cents per kWh. The pool price has averaged 2.007 cents per kWh over the last 12 months.
As of July 6, 2016, the forward market was predicting electricity prices for the calendar years of 2016, 2017, 2018, 2019 and 2020. These prices are 3.355, 3.725, 4.650, 5.125, and 5.513 cents per kWh respectively.
Gas Prices for Alberta
Direct Energy's gas rate for July was $1.631 per GJ in the North and $1.631 per GJ in the South. The August rate has been set at $2.364 per GJ in the North and $1.374 per GJ in the South. Alberta gas prices have averaged $2.133 per GJ over the last 12 months.
As of July 5, 2016, the forward market was predicting gas prices for the calendar years of 2016, 2017, 2018, 2019, and 2020. These prices are 2.49, 2.89, 2.87, 2.93, and 3.01 cents per GJ respectively.
British Columbia
Even though energy consumption in BC has been decreasing, rates have been on the rise with BC hydro going ahead with their planned 4% increase in 2016. BC Hydro and the B.C. Utilities Commission have filed a three year plan to increase rates 4, 3.5 and 3 per cent in the next three years. BC Hydro CEO Jessica McDonald stated that the decrease in consumption comes after two warm winters and a decrease in mining and forestry products but ensures that overall demand is set to increase thanks to the growing population and economic growth. However, a new forecast estimates that over the next 10 years BC will have $3.5 billion less in revenues than previously expected. With various upgrades and the construction of Site C dam on the Peace River amounting to $2 Billion per year, BC Hydro plans to defer debt until 2023 as well proceeding with increasing rates. They have also cut some Power Smart activities to help cut down on expenses. Adrian Dix, an NDP energy critic, estimates that the deferred debt will cost consumers approximately $500. Dix criticizes the BC Hydro's decision to proceed with the $9 billion Site C project stating that they should have instead expanded the Revelstoke dam by adding a sixth turbine for only $450 million. (Source: The Progress)
 Ontario
Over the past decade electricity rates in Ontario have risen by 100 per cent resulting in consumers paying hundreds of dollars a month for their power. The increase in rates is due to a number of factors such as subsidies for clean energy, updating old nuclear plants, and maintaining the province's transmissions and distribution system. Many rural customers struggle to pay their hydro bills and often see their power cut when they are not able to keep up with rising costs. Even with strict electricity conservation practices consumers are still seeing bills of more than $300 a month due to high delivery charges.
The province offers a few programs to help Ontarians pay for their hydro bill including the Low-Income Energy Assistance Program (LEAP) which can provide up to $600 to people help pay for their hydro bill in emergency situations but energy analyst Tom Adams states that it's not enough to prevent the looming crisis. LEAP saw an increase of 20 per cent in people applying to their program in the past two years and other community programs doubled the assistances handed out in 2015.  (Source: Global News)
Electricity Prices for Ontario
The Hourly Ontario Energy Price (HOEP) was an average of 2.092 cents per kWh in July 2016. This price is 0.55 cents higher than last month's 1.542 cents per kWh. The weighted-average price was 2.0 cents per kWh during June 2016. The twelve month average was 2.341 cents per kWh up to July 2016.
The first estimate for the Global Adjustment rate for July 2016 was set at 7.667 cents per kWh. This actual rate paid was 8.412 cents in July 2016. The Global Adjustment is an additional charge paid by non-regulated customers. (Source: IESO)
 Saskatchewan
On July 20th a Husky pipeline spilled approximately 250 cubic meters of oil into the North Saskatchewan River contaminating the water and leaving thousands of residents without water. The community of Prince Albert, who rely on the North Saskatchewan River as their main source of water, has had to turn to water in storage in the midst of the spill. In order to preserve water and ensure their residents have water for as long as possible they have cut off the supply to the Prince Albert Rural Water Utility leaving rural residents without any running water. Ken Danger, the rural water utility's general manager, has arranged to haul treated water from other areas into storage tanks to try and reach residents on the distribution network. Residents on the south side had water delivered door-to-door with the elderly and people with health concerns receiving their water first. Some rural residents were able to rely on their personal water wells to get them through the water outage while they wait for a most sustainable water source. Prince Albert plans to connect a hose to the South Saskatchewan River in order to supply water to their 40,000 residents. Rural communities will be reconnected to the Prince Albert network once there is enough supply. Brad Wall, Saskatchewan's Premier expects that all costs will be covered by Husky who have promised to cover the costs of providing potable water, and the cost of loss of business to water dependent business who have had to shut down. (Source: The Globe & Mail)
 Manitoba
In the wake of the Husky oil spill in Saskatchewan, Manitobans are taking a stand against the TransCanada Energy East pipeline that would pass by Winnipeg's water supply. Volunteers from the Manitoba Energy Justice Coalition were at the St. Norbert Farmer's market passing out postcards warning residents about the risks associated with pipelines, especially those relating to water contamination. The Manitoba Energy Justice Coalition is using the Husky spill as an example of the risks to water supplies that come with building a pipeline, and they hope that others will help them take a stand against the pipeline project. Winnipeg Mayor, Brian Bowman has received intervenor status to discuss the project with the National Energy Board. Intervenors are encouraged to present evidence, ask questions, or ask for clarifications and more information about the project from the company. (Source: CBC News)
A heavy storm on July 20th left 48,000 residents without power in Manitoba. Crews worked around the clock to restore the electricity as soon as possible with approximately 5,000 Manitobans still in the dark as of July 22nd. Workers were unable to attend to outages until later on due to lightening. During the storm a tornado touched down in the Portage la Prairie/ Long Plain area leaving those residents without power for the longest. Manitoba Hydro is also working in the Whiteshell region to clear foliage and assess the extent of the damage to power lines to help restore power in Falcon Lake, Brereton Lake and Star Lake. (Sources: CBC News)
 New Brunswick
The Energy and Utilities Board (EUB) has advised NB Power to create a "multi-fuel energy efficiency strategy" by the end of 2017 which could force the utility provider to offer incentives to their customers to encourage them to switch from electric heating to other sources of heat such as natural gas. Enbridge Gas New Brunswick suggested to NB Power that they should give incentives to their customers who are willing to switch to other fuel sources when they discovered that generating electric heat costs more for NB Power than the revenue they receive from their customers. NB Power is opposed to the idea and has instead chosen to work on their ambitious "reduce and shift demand" program which will help smooth out consumption patterns by allowing NB Power to temporarily interrupt power going to certain appliances. They have also started a "beat the peak" program to incentive customers to reduce usage during peak winter hours. NB Power's vice-president for business development and generation, Keith Cronkhite, also stated that NB Power can't afford to provide incentives to consumers to switch from electric heating because NB Power fears it will be "too successful" and have too many customers moving away from electric heat. NB Power still has to pay off the infrastructures that were built to service the peak winter loads as well as a minimum revenue is required to keep up their existing infrastructures. New Brunswick has one of the highest levels of electric heat users with 60% of homes relying on electricity to heat their homes.  In 2014 NB Power was put in charge of energy efficiency programs for the province and must work towards more efficient utility consumption in the province. (Source: CBC News)
 Prince Edward Island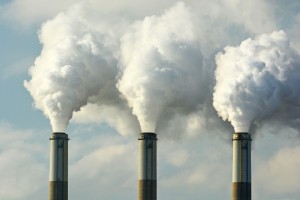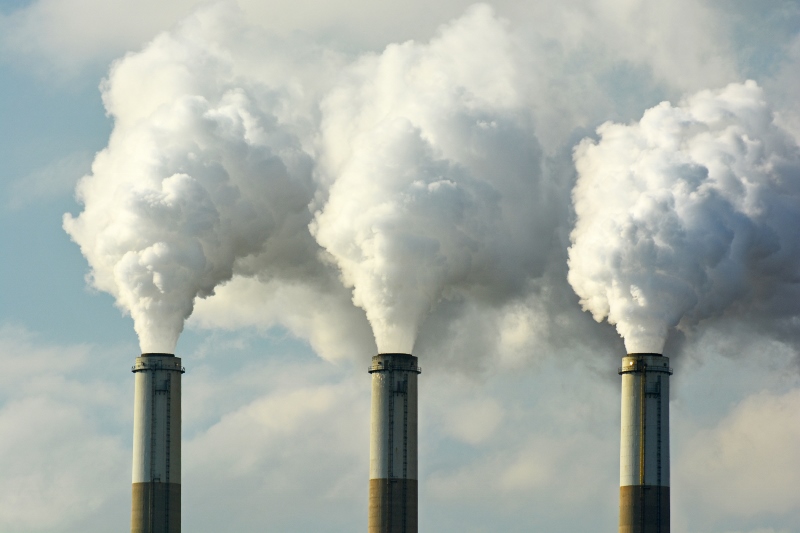 The Prince Edward Island Progressive Conservatives believe that it is not the right time to introduce a carbon tax and are calling on the provincial government to oppose the federal government's carbon tax plan. In February 2016, PEI's environmental minister stated that, for now, he would not be committing to introducing a carbon tax for PEI, but the Island's official Opposition believe that this may have changed. They believe that the PEI government is ready to go along with the federal government's plan to implement a federal carbon tax. PC MLA, Steve Myers, believes that the carbon tax is simply a way for the government to make more money and that they don't really care about the environment, stating that if they really did care, "they'd already have initiatives that Islanders could take advantage of". Myers believes that before introducing a carbon tax, the government should instead create programs and opportunities for Islanders to reduce their carbon footprint. He stated that the carbon tax should be introduced once Islanders have had the opportunity to explore energy efficient alternatives such as fuel-efficient vehicles, and solar and wind energy and should only then be introduces if there is still a need "to keep this equitable on the financial front". Myers also states that the carbon tax would be most concerning to rural islanders who would still be taxed without any alternatives to be able to reduce their consumption. Meyers states that the government should "give [them] the goods first then bring in the carbon tax". (Source: CBC News)
 Quebec
Hydro-Québec is waiting for the provincial energy board to approve a 1.6 per cent rate increase set for April 1, 2017. Hydro-Quebec states that the rate increase is necessary to cover lower than forecasted demands and increasing costs of power purchases. They assure consumers that the rate increase is still in line with their promise to keep rate increases no higher than inflation and affirm that the rate will still remain the lowest in North America. The rate change will result in an increase of approximately $0.43 per month for a small apartment, and approximately $5.11 per month for a larger house. (Sources: CBC News and CTV News)
Russ Girling, TransCanada CEO, believes that he can win the support of Quebec for the controversial Energy East Pipeline. Girling states that their "on-the ground approach" and history with working with Quebecois will be invaluable to gain their support for the project. TransCanada has a lot of experience working with concerned parties throughout their extensive North American network and will work with citizens, landowners and aboriginal groups to ensure everyone feels comfortable with the final result. Girling states that they've had thousands of meetings with thousands of concerned individuals as TransCanada works to "bring to them what the pipeline is all about". Girling also believes that their experience over the past 60 years with the natural gas network in Quebec will help them negotiate with the province and the aboriginal community. He acknowledges that "it's hard work for both sides, but [they'll] get there". (Source: BNN)
 Newfoundland & Labrador
The Muskrat Falls project is once again under pressure as the budget has increased to $11.4 billion, a large great deviation from the original $7.4 billion estimate. Not only has the project gone over budget but the first power, which was expected to start in 2017 has also been delayed to late 2019. Although Nalcor Energy CEO Stan Marshall believes the project will "finish strong" he believes that the project was not the right choice for Newfoundland and that it was too big for their needs. Marshall says that part of the problems stem from a "major dispute" with contractor Astaldi Canada and that talks will continue to keep the project going and poor execution in the beginning stages of the project. In 2015 consumers in Newfoundland and Labrador paid 12 cents per kilowatt hour with rates expected to rise to 21.4 center per kilowatt hour in 2021 which is a 6.3 cent increase from original estimates. Marshall predicts that by the time Muskrat Falls is complete, Newfoundlanders will be paying among the highest electricity rates in the country. However, Marshall explains that it is now too late to turn back and drop the project as the province has agreed to provide power for the next 35 years to Emera, a Nova Scotia utility, and breaking the contracts will cost Nalcor more money than forging ahead. Marshall went as far as to call the project a boondoggle and laments that the project was a gamble that went against them and was too big for the province's needs and capabilities. Premier Dwight Ball says he will work with Marshall over the next four years to try and figure out how to lower the power rates for consumers. (Source: Financial Post)
 Nova Scotia
Minas Tidal Limited Partnership, made up of Halifax based Minas energy, Dutch firm Tocardo International BV and Ontario-based International Marine Energy Inc., plans to test a new technology, developed by the Dutch company, to harness the power of the Minas passage and transform it into electricity. Hans Van Breugel, the president of Tocardo, fells confident going into the harsh waters of the Bay of Fundi after testing out the technology in similar conditions in Holland. Van Breugel believes that the bay of fundi is the "holy grail" when it comes to generating hydropower. There has been a lot of skepticism around the safety of the wildlife and marine life that live near and in the bay, but Tocardo assures that their devices "are designed to ensure the safety of human and marine life". The Minas Tidal Partnership has agreed to meet with local communities, fishermen and first nation communities before beginning testing in the bay. The turbines, which will occupy a mere 1/1000th of surface of the Minas Basin is much smaller than the previous Cape Sharp Tidal plan which would have seem two five-story turbines implemented. The waters in the Minas Passage are formidably powerful as seen when two 12-meter blades broke off a 400-tonne turbine in 2009. Tocardo plans a different approach working "with the sea, not against the sea" because the sea cannot be beat. (Source: CBC News)
 Nunavut
Nunavut's energy needs were a topic of discussion at a three day Canadian premiers meeting in Whitehorse, Yukon. During the talks about the Canadian Energy strategy, Nunavut Premier Peter Taptuna expressed the concerns and needs of his province. During the three-day meeting, the Premiers also committed to helping remote communities, like those in Nunavut, get better and cheaper access to diesel alternatives as well as developing new energy technologies. Taptuna, however, made clear that Nunavut needs major help and financing in order to be able to innovate and to update their aging diesel generating units. Taptuna feels that Nunavut is "just trying to get to the table" and without federal help they will not be able to keep up with the other provinces and territories. The government of Nunavut is not yet a part of the national task force to whose mandate is to reduce the use of diesel fuels. Also in talks during the weekend was the carbon task, which Taptuna and the Premiers of the Northwest Territories and the Yukon are all opposed to. Taptuna expressed his concern stating that "Nunavut is one of the most expensive places to live and do business. And it's hard to justify a really high tax grab". Taptuna and the other northern Premiers believe that a carbon tax will hurt the northern economy. (Source: Nunatsiaq Online)
 Northwest Territories
Northwest Territories Power Corporation confirmed that a wildfire near the Snare hydro dam resulted in city-wide power outage in Yellowknife. The dam itself was never in jeopardy but transmission lines and other assets were at risk. Pam Coulter, communications manager with the power corporation, stated that "when's there's a lot of smoke around and the gas that smoke and fire creates, it can trip our lines. At this point we don't know if there's damage or not." Crews are not yet sure if there was damage done to the lines or if they were just tripped up by the smoke. For the time being Yellowknife is being powered by diesel from Jackfish and hydro from the Bluefish hydro plant. On Thursday there was a second outage due to "equipment failure" at the Jackfish diesel plant. Crews must wait to assess the transmission lines before they can re-energize them. Crews and the Northwest Territories Power Corporation are asking residents to conserve power as they work on transitioning the community off of diesel power. (Source: My Yellowknife Now)
 Yukon
In 2015 the Yukon government announced the Next Generation Hydro initiative that presented six potential sites suitable to build dams which could, in total, generate up to 300 megawatts of power with capital costs ranging between $1 billion and $3 billion. However, there was immediate criticism and hesitation from Yukoners about the initiative. The public wanted to explore other options before taking on such a huge and drastic approach to cleaner energy. Brad Cathers, the minister responsible for the Yukon development Corporation and Yukon Energy, believes that Yukoners should have options to choose from for energy sources, but he says that the public must also consider the rate impact that each source will have and the costs associated with each option. The Yukon government has listened to concerns from First Nations, Stakeholders and the Yukoners about the Next Generation Hydro project and will now look at other energy sources such as wind or solar before proceeding with any major plans. Cathers believes that in the end Hydro will still be a major source of power for the Yukon in the long term. The Yukon Development Corporation will present their recommendations for various potential projects to the cabinet before proceeding. If it is determined that a hydro dam is the best option for the Yukon, construction is not set to begin for at least a decade.  (Source: CBC News)