Alberta 
Power consumption record broken as temperatures top 30 C in parts of Alberta
Alberta set a new summer record for power consumption, peaking at 10,852 megawatts on July 27, as the hot weather had people retreating to the comfort of air conditioners. The power consumption record was the second set this month. On July 9, it reached 10,520 megawatts. Alberta Electric System Operator (AESO) spokesperson Tara de Weerd said in peak conditions, it's always a good idea for people to look at ways they can conserve energy. (Source: CBC News)
Alberta tops B.C. to reclaim lead in Canadian growth survey
Alberta's economy is about to run faster than any other region in Canada. Gross domestic product will rise by 2.9 per cent this year. In 2018 Alberta comes out on top with a 2.4 per cent expansion that would be tops among Canada's 10 provinces. It's a huge comeback from Alberta's last place finish in each of the last two years when oil prices plummeted below $50 a barrel. Oil and gas drilling is rising again as companies lowered their break-even costs. To date, the average number of active Canadian oil rigs is nearly double what it was a year ago. (Source: Globe and Mail)
Electricity Prices for Alberta
The Alberta power pool price averaged 2.696 cents per kWh in July 2017. This price is 1.018 cents higher than last month's average of 1.678 cents per kWh. The pool price has averaged 2.111 cents per kWh over the last 12 months.
As of July 11, 2017, the forward market was predicting electricity prices for the calendar years of 2017, 2018, 2019 and 2020. These prices are 3.00, 4.60, 4.60, and 4.70 cents per kWh respectively.
Gas Prices for Alberta
Direct Energy's gas rate for July 2017 was $1.822 per GJ in Alberta. The August 2017 rate has been set at $3.03 per GJ. Alberta gas prices have averaged $2.40 per GJ over the last 12 months.
As of July 5, 2017, the forward market was predicting gas prices for the calendar years of 2017, 2018, 2019, 2020, 2021, and 2022. These prices are 2.37, 2.50, 2.47, 2.55, 2.65, and 2.70 cents per GJ respectively.
British Columbia 
Pacific NorthWest LNG project in Port Edward, B.C., no longer proceeding
A plan to build a liquid natural gas liquefaction and export facility in Port Edward, B.C., will not go ahead. The Pacific NorthWest LNG, that would have shipped 19 million tonnes of liquefied gas to markets in Asia every year, was supposed to be the largest of the promised LNG facilities, and create 4,500 jobs. A release from Pacific NorthWest LNG said the decision to cancel the $36-billion project was made after "a careful and total review of the project amid changes in market conditions." Pacific NorthWest LNG is majority owned by Petronas, a Malaysian oil and gas company. (Source: CBC News)
'Dithering' by B.C., Ottawa helped kill Pacific NorthWest LNG, energy CEO says
"They [Petronas] kept getting held up …all levels of government were trying to squeeze more money out of them," said Mike Rose, head of Tourmaline, among the largest gas producers in Western Canada. Tourmaline was among a slew of shale gas producers in B.C. and Alberta that stood to benefit from gas export through liquefaction. Five years ago, there were more than a dozen LNG projects proposed for the B.C. coast.

Now, only two large plans remain, one spearheaded by Royal Dutch Shell, the other by Chevron. Both have been delayed and their futures remain uncertain. Analysts say many Canadian gas producers are now pinning their hopes on LNG development in the U.S. In the longer run, U.S. plants are expected to help lift continental gas prices broadly. Martin King, director of institutional research, GMP FirstEnergy, predicts an average 2018 natural gas price, at the benchmark Henry Hub, of $3.75 US per 1,000 cubic feet. That price is currently hovering around $3 US. (Source: CBC News)
Ontario 
Hydro One signs blockbuster deal to buy Avista for $6.7B in cash
Hydro One Ltd. (TSX:H) has signed a friendly deal to acquire U.S. energy company Avista Corp. for C$6.7 billion in an all-cash deal that would create one of the largest regulated utilities in North America. The companies said there will be no job losses as a result of the merger and customer rates will not be affected by any of the costs associated with the transaction. The deal was unanimously approved by the boards of both companies and is expected to close in the second half of 2018, subject to Avista shareholder and certain regulatory and government approvals. (Source: CBC News)
Wynne Urges Hydro One to Divest its Newly-Acquired U.S. Coal Plant
Ontario Premier Kathleen Wynne is urging the province's Hydro One utility to get its newly-acquired U.S. subsidiary out of the coal-fired power business, and hinted broadly that the message had been heard. "Hydro One has slapped us in the face by going shopping for a utility that owns part of one of the largest polluters in the U.S. northwest—the Colstrip Power Plant in Montana." The group called on the Premier "to walk her talk by telling Hydro One to either drop its deal for Avista or—at the very least—use it to help shut down Colstrip." (Source: The Energy Mix)
Electricity Prices for Ontario
The Hourly Ontario Energy Price (HOEP) was an average of 1.166 cents per kWh in July 2017. This price is 0.694 cents higher than last month's 0.472 cents per kWh. The weighted-average price was 1.361 cents per kWh during June 2017. The twelve-month moving average was 1.669 cents per kWh up to June 2017.
The Actual Rate for the Global Adjustment Rate Class B for July 2017 was set at 11.28 cents per kWh. The Global Adjustment is an additional charge paid by non-regulated customers. (Source: IESO)
Saskatchewan 
SaskEnergy applies for rate hike to cover $50 million in capital costs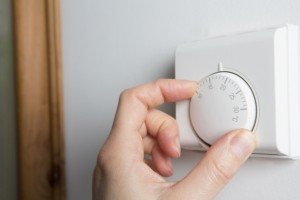 Saskatchewan's natural gas distributor has applied for a delivery service fee increase that would result in the average residential customer paying $1.65 more per month — just over two per cent of their bill — effective Nov. 1. The proposed increase, which must be approved by the provincial rate review panel and cabinet, is also expected to support more than $50 million in capital expenditures planned for this year. According to SaskEnergy, "system integrity" capital expenditures have grown dramatically during the last decade, to a projected $51.3 million this year from $7 million in 2008 — and a forecast of $55.6 million in 2018-19. The bulk of that money is earmarked for major pipeline expansions in the two major cities: $40.5 million in Regina over the next six years, plus an additional $26.7 million in Saskatoon over the next four years. (Source: Regina Leader-Post)
 Manitoba  
The Manitoba-Minnesota transmission project moves forward
Canada's National Energy Board (NEB) announced the start-up of a federal environmental assessment for Manitoba Hydro's Manitoba-Minnesota Transmission Project (MMTB), so that members of the public and indigenous groups can register. The project assessment will start on August 2017 and will take place under the framework of the Canadian Environmental Assessment Act 2012.
The MMTB includes a new 500 kV international power line (IPL) which would extend from Winnipeg area to the (U.S. border in southeastern Manitoba, Canada) along with upgrades of three existing power stations in southern Manitoba. It is expected to double Manitoba's ability to import electricity from the United States (US) and add 700 MW of import capacity on top of the existing 1,400 MW. In the meantime, it would increase the amount of electricity the province can sell into the US by 885 MW, up to a total capacity of 3,185 MW. (Source: Enerdata)
New Brunswick 
NB Power launches public charging network for electric vehicles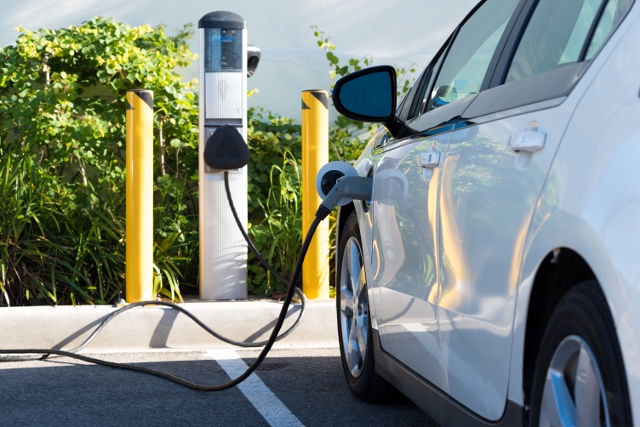 NB Power announced the eCharge Network, the province's first electric vehicle charging network aimed at giving drivers worry-free travel everywhere in the province. The network includes 15 locations along the province's busiest highways where both fast-chargers and level-2 chargers will be available. In addition, nine level-2 chargers are already located at participating municipalities and businesses throughout the province. The new locations will be installed by the end of 2017. An electric vehicle owner in New Brunswick can shrink their vehicle carbon footprint by about 80 per cent while reducing their fuel-related costs by about 75 per cent. In addition to the network of standard charging stations, the eCharge network will also include 400 volt fast-charging stations along the Trans-Canada Highway and in the northern parts of New Brunswick.
The first of their kind in New Brunswick, these 15 fast-charging stations will enable all-electric vehicles to recharge in as little as 20 to 30 minutes. Fast-charge sites will include standard level-2 stations for both battery electric vehicles and plug-in hybrids. An investment of $500,000 from Natural Resources Canada will go towards purchasing and installing the charging stations for the 10 fast-charging stations along the Trans-Canada Highway. (Source: New Brunswick Power Corporation)
 Prince Edward Island 
Local residents get inside look into the construction of the community's new district heating system
A community information event offered a behind-the-scenes look into the Tignish District Heating Project. Residents were treated to a tour of the under-construction heating system that will use a hot water boiler, fueled by wood chips, along with underground piping, valves, heat exchangers and energy meters to generate and deliver heat for ten commercial buildings in the Tignish core. This ground-breaking project is the first of its kind on Prince Edward Island, reducing the region's carbon footprint by using locally sourced renewable energy fuel instead of oil. It will also contribute to ongoing efforts to build a cleaner energy supply that generates sustainable economic development for the community as a whole. The system will utilize European and Canadian technology to heat water in a central plant with locally sourced wood chips which will heat local commercial buildings. Approximately 500 tonnes of locally harvested wood chips will replace 200,000 litres of furnace oil each heating season. (Source: Electric Energy Online)
Québec 
Quebec permanently halts gas and petrol explorations on Anticosti Island
Quebec's Minister of Energy and Natural resources, Pierre Arcand, announced that Anticosti Island — a stretch of land in the St. Lawrence lowlands, 900 km from Montreal – will no longer be exploited for its oil and gas resources. The decision comes as part of an endeavor to appoint the island as a UNESCO world heritage site. In order to prevent any further hydrocarbon exploration on the island, the Quebec government has begun negotiations with the companies on the ground in hopes they'll abandon their pursuit. To date, the government has entered agreements with three companies: Junex, Corridor, and Maurel & Prom— an oil company based in France. Compensation in the above agreements has totaled $41.4 million, and negotiations are still underway with Petrolia and Trans American (Source: CTV News Montreal)
Newfoundland and Labrador 
N.L. to examine potential hydro sales to Ontario
Newfoundland and Labrador is exploring ways of selling electricity to Ontario, but how to transmit the power halfway across the country remains unclear. The two provinces will discuss opportunities presented by the $8.6 billion Muskrat Falls project on Labrador's lower Churchill River and other options. Ontario Energy Minister Bob Chiarelli said Ontario also wants to look at importing electricity from Gull Island, which is considered the next big hydro project in Labrador and is expected to cost at least $12 billion. The two provinces formed a working group that includes Newfoundland's Crown corporation, Nalcor Energy, and Ontario's Independent Electricity System Operator. They said the talks will be guided by reducing costs, fighting climate change and improving system reliability. (Source: CTV News)
Nova Scotia 
Solar for Community Buildings Program Ready for Applications
Community organizations that want to be part of Nova Scotia's cleaner, more innovative energy future will soon have a chance to participate in the Solar for Community Buildings Program. Energy Minister Geoff MacLellan announced on July 18, the program will open to applications on Monday, July 31, fulfilling another commitment of the 2015 Electricity Plan. The program is open to Mi'kmaw bands in Nova Scotia, registered non-profit or charitable organizations, municipalities or organizations owned by municipalities and universities or community colleges. Applications propose a price per kilowatt hour (kWh) for the electricity they will generate. Successful organizations will enter into a 20-year agreement with their electric utility. (Source: Government of Nova Scotia)
Nunavut 
Nunavut energy corp. rolling out net metering program
The Qulliq Energy Corporation is moving forward with a net metering program that will allow Nunavut customers to install renewable energy systems and get credit for the energy they produce. According to that application forwarded to the minister, all residential customers, and one municipal customer in each community, for now, will be permitted to install a renewable energy generator—solar panels, for instance, or wind turbines—not to exceed 10 kilowatts.
Business customers will not be permitted to use net metering, for the time being. Net metering customers will receive a monthly kWhs credit equal to the amount of kWhs exported to the corporation's grid during the billing period. If, during the month, your renewable system produces more energy than you consume, you will not be charged for electricity that month and QEC will credit any remaining kWhs to your account as a "banked credit." (Source: Nunatsiaq Online)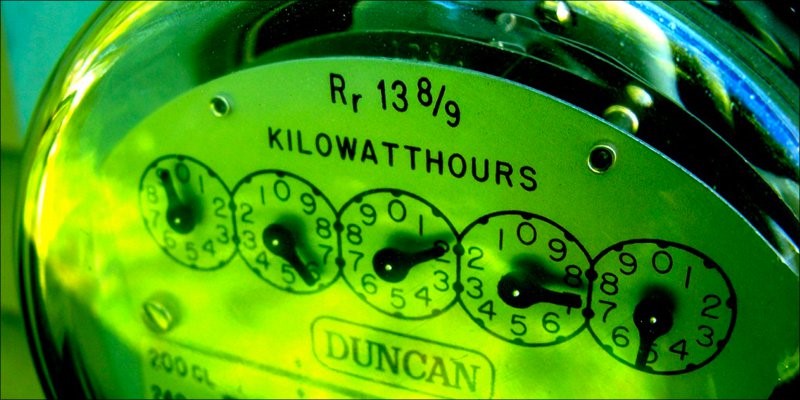 Northwest Territories 
PUB approves discontinuation of fuel refund rider
The Public Utilities Board (PUB) approved an application from the Northwest Territories Power Corporation (NTPC) to discontinue the Rate Stabilization Fuel Refund Rider effective July 1, 2017. The Territorial Rate Stabilization Fund (Stabilization Fund) was created to help to keep electricity prices stable when fuel prices or hydroelectric outputs fluctuate. Fuel Stabilization Funds are an effective way to make sure rates are consistent and that customers who use the electricity are the ones who receive the benefit or pay the difference. During the past few years, fuel prices have been lower than those used to calculate the electrical rates approved by the PUB, leaving a surplus in the fund. That surplus has now been completely refunded through the Fuel Refund Rider and has been reducing customers' bills for the past 13 months. (Source: Northwest Territories Power Corporation)
Yukon 
Yukon government weighs in on Ottawa's carbon tax plan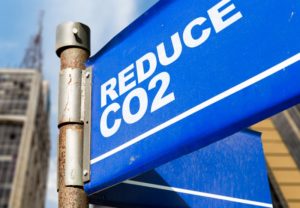 The Yukon government wants to make sure it has control over how revenue from a federal carbon tax is given back to Yukoners. In a letter to her federal counterpart, Yukon's Environment Minister Pauline Frost says the territory should have control over money Ottawa collects from the new carbon tax. "Yukon expects that 100 per cent of the revenues collected will be returned directly to the Government of Yukon, so that the Government of Yukon can rebate those revenues to Yukoners," Frost wrote. In her letter, Frost warns carbon pricing could hurt the competitiveness of industry in the North. (Source: Yukon News)