Alberta 
Alberta issues $70M challenge to companies to develop cleaner tech
The Government of Alberta has funded a $70-million challenge with the goal of encouraging companies in the biotechnology, electricity and sustainable transportation industries to come up with cleaner technology. Funds for the BEST challenge — which stands for Biotechnology, Electricity and Sustainable Transportation — are being provided by the province through Emissions Reduction Alberta. "As an energy economy we can really chose to lead or to follow as the world moves forward with reducing greenhouse gas emissions," said Environment Minister Shannon Phillips at a press conference. She says the announcement was part of the province's $1.4-billion investment to reduce greenhouse gases. Source: CBC News
Electricity Prices for Alberta
The Alberta power pool price averaged 6.249 cents per kWh in July 2018. This price is 0.095 cents lower than last month's average of 6.344 cents per kWh. The pool price has averaged 3.740 cents per kWh over the last 12 months.
As of July 4, 2018, the forward market was predicting electricity prices for the calendar years of 2018, 2019, and 2020. These prices are 6.700, 5.800, and 5.350 cents per kWh respectively.
Gas Prices for Alberta
Direct Energy's gas rate for July 2018 was $1.485 per GJ in Alberta. The August 2018 rate has been set at $1.160 per GJ. Alberta gas prices have averaged $1.613 per GJ over the last 12 months.
As of July 3, 2018, the forward market was predicting gas prices for the calendar years of 2018, 2019, 2020, 2021, 2022 and 2023. These prices are 1.66, 1.74, 1.74, 1.85, 1.96, and 2.09 cents per GJ respectively.
British Columbia 
Power usage hits record summer high in B.C.
It's not only temperatures that have hit record-breaking highs in B.C. over the past week. BC Hydro reported that demand for electricity — to run air conditioners and fans, among other things — was the highest it has ever been in July. Power consumption peaked, when the hourly demand reached more than 7,800 megawatts — roughly the combined capacity of B.C.'s three largest generating stations. The month of July had 14 days with peak hourly demand exceeding 7,000 megawatts, which is also a new record for BC Hydro. A report BC Hydro released in July showed that air-conditioner use in the province has more than tripled to 34 per cent since 2001. And with 25 per cent of British Columbians saying they are considering buying an air conditioner this summer, the upward trend is expected to continue, according to the report.  Source: CBC News
Ontario 
Feds announce funds for Waterloo region green energy project at waste plants
The federal government has announced it will help fund a series of green energy projects in Waterloo region, amid recent provincial cuts to other green energy projects in the area. The Region of Waterloo is spending $20.5 million on a co-generation project that will see new technology installed at the wastewater treatment plants in Waterloo, Kitchener and Galt. The MPs announced a $5 million low-interest loan for the project and a grant of $750,000. The region's chief administrative officer, Mike Murray, explained the process takes biogas, a natural byproduct of the process that right now goes off into atmosphere, and make it into electricity and a by-product of generating electricity is heat. Source: CBC News
Electricity Prices for Ontario
The Hourly Ontario Energy Price (HOEP) was an average of 2.860 cents per kWh in July 2018. This price is 1.187 cents higher than last month's 1.673 cents per kWh. The twelve month moving average was 1.888 cents per kWh up to July 2018.
The Actual Rate for the Global Adjustment rate Class B for July 2018 was set at 7.737 cents per kWh. The Global Adjustment is an additional charge paid by non-regulated customers. (Source: IESO)
Saskatchewan 
SaskEnergy bills could be dropping this winter
SaskEnergy customers could start paying less for heat this winter, the provincial Energy minister announced. Bronwyn Eyre spoke at the release at the Crown corporation's annual report for the 2017-18 fiscal year. SaskEnergy posted a $110-million profit, up from $70 million the previous year. The increase was largely due to colder temperatures and industrial demand. As a result of the financial year, SaskEnergy paid $39 million in dividends into the coffers of the Crown Investments Corporation. "Should natural gas commodity markets remain low, we expect that customers will get a break on their heating costs this winter," Eyre told reporters. SaskEnergy CEO and President Ken From said the low prices are the result of a "glut" of activity in Alberta and British Columbia. He said looking ahead to the amount of gas that is available in North America, most analysts believe prices are going to stay low for "the foreseeable future," and possibly as long as the next 10 years.  Source: CBC News
Manitoba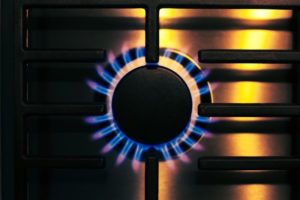 Price of natural gas going up in Manitoba, but barely
The Public Utilities Board has approved an application from Centra Gas Manitoba to increase the rate of natural gas. But don't get too heated up, it's only going to amount to about $8 a year extra for the typical residential customer. Effective Aug. 1, the price per cubic metre will rise from about 7½ cents to eight. That amounts to about 1.2 per cent more on an annual bill. Customers who signed fixed-term fixed-price contracts, with either Centra or a private broker, are not affected. Source: CBC News
New Brunswick 
EUB denies NB Power request to deploy smart meters across province
Energy and Utilities Board rejected NB Power's application to deploy smart meters to its entire customer base, ruling the utility has not presented a solid enough case to justify the $100 million project. Smart meters, along with other upgrades known collectively as AMI, for advanced metering infrastructure, make it possible to transmit individual customer consumption data back to NB Power in real time instead of being read in person once a month. The utility said that would allow for a number of innovations in pricing and service and help it nudge customers to shift their peak electrical demand enough to avoid the need to build new generators. "Consequently, it is not in the public interest. The fundamental reason behind this conclusion is the Board's finding that no positive business case was established in the evidence." Source: CBC News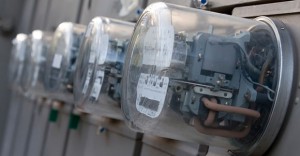 Prince Edward Island 
Electricity rebates available for Summerside residents starting this week
Residents of Summerside, P.E.I., will be eligible for a refund on household electricity starting Monday, according to a government news release. A 10 per cent rebate will be applied to the first block – 2,000 kilowatt-hours – of electricity for the Summerside utility's residential customers effective July 16. The rebate will continue for up to four years, the province says, to encourage Islanders to seek out cleaner energy that lowers P.E.I.'s carbon emissions. Source: CBC News
Québec 
Hydro-Québec's new variable rates could save customers $150 a year, utility says
Hydro-Québec is seeking a 0.8-per-cent rate hike starting next April 1, but it promises if they want them, consumers will be able to get rebates of between $30 and $150, thanks to the utility's proposed "variable pricing" program. The new twist is a voluntary program to reward consumers for reducing their power consumption during peak periods. The plan is for the utility to inform participants by text messages, during the peak demand periods of winter, when they should reduce consumption. The variable-pricing option Hydro-Québec is proposing is made possible because of the utility's new generation of smart meters. The old meters only measured total electricity consumption. The new meters can tell precisely how much electricity a client is consuming — and when. Source: CBC News
Newfoundland and Labrador 
Fixed incomes, rising costs: Seniors need certainty on power prices, advocate says
Suzanne Brake has only been in office for less than a year but she says she's spoken to a significant number of seniors in that short time with the same stress: power rates. "One issue that continues to come up is the concern and worry and fear by seniors regarding the cost of electricity in the future," Brake said Wednesday. She is Newfoundland and Labrador's seniors' advocate, a position created in November 2017, and she is calling for Nalcor and the government to lay out a plan for dealing with electricity rates. Electricity rates have been going up, with Newfoundland and Labrador Hydro asking the Board of Commissioners of Public Utilities to approve a 1.2 per cent increase in January. It's estimated rates will nearly double when Muskrat Falls comes online in a couple of years, from roughly 12 cents to 23 cents per kilowatt-hour. Source: CBC News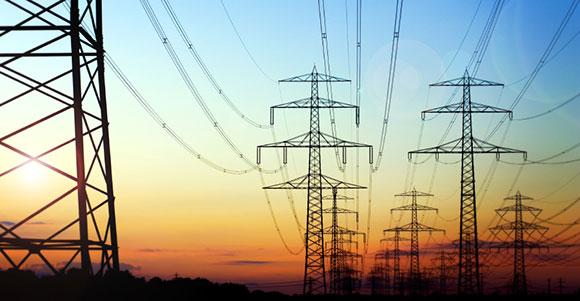 Nova Scotia 
Bay of Fundy tidal turbine faces uncertain future as company yanks support
Questions are swirling around the future of an ambitious effort to harness energy from the powerful tides of the Bay of Fundy, after a parent company in the Cape Sharp Tidal Venture turbine project abruptly pulled its support. French marine energy company Naval Energies announced it will stop investing in tidal turbines. Its subsidiary, Ireland-based OpenHydro Group Ltd., which is partners in Cape Sharp Tidal with Nova Scotia's Emera Inc., is now in liquidation. The fate of OpenHydro is now in the hands of liquidators, who will determine what will happen with the Minas Passage turbine. Source: CBC News
North 
Carbon tax, Indigenous representation among hot topics at premier meetings
Territorial premiers discussed northern priorities at the Council of Federation talks in New Brunswick. N.W.T. Premier Bob McLeod met with Yukon Premier Sandy Silver and Nunavut Premier Joe Savikataaq ahead of meetings in St. Andrew's with the rest of Canada's premiers. A major topic of discussion at this summer's meetings was the looming federal carbon tax. For the most part, most of the provinces and territories have signed onto the pan-Canadian climate change strategy. The Yukon government has made an agreement with Ottawa to exempt aviation fuel and placer mining operations from a carbon tax. And local businesses, municipalities, First Nations and residents in the territory will get rebates to offset the tax.   Source: CBC News
Northwest Territories 
N.W.T. gov't trying to 'wriggle out' of carbon tax policy, says critic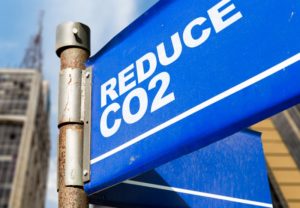 A Yellowknife social justice coalition said the territorial government is trying to "wriggle out" of showing real commitment to combating climate change with its new carbon tax policy. Andrew Robinson, a spokesperson for Alternatives North, said a carbon tax is needed, but the current version is "not a good way to show leadership" on climate change. For Robinson, the numerous rebates available means there is no incentive for people to consume fewer fossil fuels. When "everything else gets rebated right at the pump," he said, "it's not sending a price signal to tell people that we should stop using fossil fuels." Robinson recognizes that the N.W.T. already has an extremely high cost of living compared to other provinces, and says no carbon tax can work without offsetting the impacts to the cost of living. He also believes the government should provide incentives to move off of fossil fuels and toward green technologies.  Source: CBC News