Alberta 
Calgarians, brace yourselves: Your water bill could spike by $200 a year or so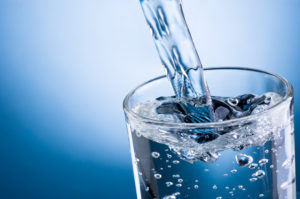 City council has paved the way for slightly higher utility bills in this November's four-year budget. The final budget proposal will be worked out over the next few months. But council approved indicative rate hikes for water, wastewater and storm water services. Rolled together, the potential hikes would make a $116 monthly utility bill today into a $133 a month bill in 2022. That means a potential increase of $204 a year between now and 2022. The proposal calls for essentially a freeze on water rates. It's the wastewater and storm water services that are making up the lion's share of the proposed hikes. The key drivers behind the increases are the cost of the services, the need to upgrade infrastructure and accommodating service to new communities. Most of the new growth costs are covered through off-site levies paid by developers. But there's a potential $80 million shortfall which will add slightly to the monthly water charge. Source: CBC News
Electricity Prices for Alberta
The Alberta power pool price averaged 6.344 cents per kWh in June 2018. This price is 0.033 cents lower than last month's average of 6.377 cents per kWh. The pool price has averaged 3.444 cents per kWh over the last 12 months.
As of June 5, 2018, the forward market was predicting electricity prices for the calendar years of 2018, 2019, and 2020. These prices are 6.050, 5.500, and 5.325 cents per kWh respectively.
Gas Prices for Alberta
Direct Energy's gas rate for June 2018 was $0.544 per GJ in Alberta. The July 2018 rate has been set at $1.485 per GJ. Alberta gas prices have averaged $1.711 per GJ over the last 12 months.
As of June 1, 2018, the forward market was predicting gas prices for the calendar years of 2018, 2019, 2020, 2021, 2022 and 2023. These prices are 1.64, 1.67, 1.67, 1.88, 2.12, and 2.25 cents per GJ respectively.
British Columbia 
Province launches 2 reviews into BC Hydro over costs, future of energy sector
The British Columbia government has launched a two-phase review of BC Hydro in an effort to find cost savings and direction for the Crown utility. The first part of the review is expected to examine ways to save money within the utility, create new revenue streams in an effort to keep rates low and give the corporation the resources it needs to provide electricity. An advisory group that includes staff from government ministries and BC Hydro will conduct the first review. The government says in a news release that it expects recommendations from the first phase of the review to be complete by this fall. It says the second phase of the review will build on new strategies from the first phase and include ways to ensure BC Hydro can maximize opportunities around the shift in global energy sectors. The expert panel conducting the second phase would aim to deliver its recommendation to the government by summer or fall of next year. Source: CBC News
BC Hydro customers steamed over new crisis fund charge
A spokeswoman from the B.C. Utilities Commission said the idea for the CCF originated in 2015 when the British Columbia Old Age Pensioners' Organization told a public review that low-income ratepayers needed help with rising electricity rates. According to BC Hydro, the B.C. Utilities Commission ordered the creation of the fund in a three year pilot program aimed at helping residential customers who are in arrears and facing disconnection. The levy of 0.82 cents per day plus five per cent GST came into effect June 1. In total it amounts to just over 25 cents per month or about about $3 per year, but the paltry sum is not the point, says Port Moody's Helen Pemberton. Pemberton believed BC Hydro needed to be more transparent about introducing the charge.  Source: CBC News
Ontario 
'Assault on green energy:' Industry slams Doug Ford's decision to cancel incentives
Ford scrapped the GreenON program, which provided incentives like free smart thermostats to those looking to make their homes more energy efficient. Ford's director of communications, Jeff Silverstein, said this is Ford delivering on a campaign promise. The owner of Green Sun Rising in Windsor said they'll definitely feel the pinch in the short-term since there's no longer government cash being dangled in front of consumers enticing them to go green. Now, the company conducts most of their business outside of Ontario. Source: CBC News
New program helps people save money on electricity
Thunder Bay Hydro launched a new program aimed at helping people save money on their electricity bills. The AffordAbility Fund Program aims to help those who don't qualify for provincial energy-efficiency programs for low-income people but who still struggle financially, said Thunder Bay Hydro vice president of customer service and information services Tim Wilson. Those who qualify for the program can get free energy-saving upgrades to their homes, ranging from LED lights and drying racks for clothing to bigger ticket items. 
People can apply for the program at AffordAbilityFund.org or call 1-855-494-FUND. Source: CBC News
Electricity Prices for Ontario
The Hourly Ontario Energy Price (HOEP) was an average of 1.673 cents per kWh in June 2018. This price is 0.519 cents higher than last month's 1.154 cents per kWh. The twelve month moving average was 1.747 cents per kWh up to June 2018.
The Actual Rate for the Global Adjustment rate Class B for June 2018 was set at 11.896 cents per kWh. The Global Adjustment is an additional charge paid by non-regulated customers. (Source: IESO)
Saskatchewan 
'It feels like the world is our landfill': consultant says Sask. lags on waste reduction
Saskatchewan's record on waste reduction is garbage, according to Sheri Praski who used to oversee Saskatoon's waste program. She said Saskatoon was one of the last communities of its size to introduce blue bin recycling. Saskatoon and Regina recycle and divert less than a quarter of all waste while many other Canadian cities have been above the 50 per cent mark for years. Saskatoon residents will likely be moving to a "Pay As You Throw" garbage system but the full cost of implementing it and precise user fees will not be known until at least September. Under the proposed new system, citizens would pay a utility fee instead of paying for garbage through property taxes. Source: CBC News
Manitoba 
Métis group takes deal with Manitoba Hydro to National Energy Board
The battle between the Manitoba Metis Federation and the Manitoba government over a cancelled agreement between the MMF and Manitoba Hydro will now be scrutinized by the National Energy Board. The Métis federation has forwarded its concerns about the cancelled agreement to the energy board, which is holding hearings on the fate of the Manitoba-Minnesota transmission line project. The agreement is also the subject of legal action, with the Métis federation asking the courts to reinstate the multimillion-dollar deal. The move could clog an already delayed process for approval of the massive $453-million transmission line project, which is scheduled to be complete in June 2020. Source: CBC News
New Brunswick 
NB utilities board gutted natural-gas incentive program, Enbridge complains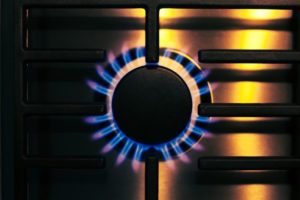 New Brunswick homeowners struggling with high electricity or oil prices who are interested in incentives to switch to natural gas might find grants hard to come by following a ruling this week by the Energy and Utilities Board. New Brunswick's natural gas distributor, Enbridge, claimed the EUB's restrictive rules set last winter around who can be offered up to $2,000 in incentives have all but killed the program. Enbridge's request for changes was slapped down again on Wednesday. Enbridge has been hoping to expand its customer base by attracting 140 new homeowners to natural gas over the next two years. Customers would be offered generous financial incentives that Enbridge has already been advertising. However the EUB placed severe restrictions on the incentive plan in December. The board found it takes years too long for some of the incentives to pay for themselves. This makes the program financially dubious for existing natural-gas customers who ultimately have to pay for its cost in their own rates. Source: CBC News
Prince Edward Island 
P.E.I. needs incentives for renewable energy use, says professor
Matthew Hall says P.E.I.'s climate change action plan, released in May, covers a lot of important things. But he said it leaves others out. P.E.I.'s really unique in terms of our electricity system. About 40 per cent of our electricity use is met by wind power, which is much higher than any other province. But sometimes there are wind shortages and power is brought in from New Brunswick, so the timing of electricity use is important, Hall said. Hall and engineering colleague Andrew Swingler have done some work investigating whether P.E.I. could have 100 per cent renewable energy. "What we see is if we combine roughly equal proportions of wind and solar, they start to balance each other out. That actually means we have a smoother renewable power supply if there's more solar in the mix." Source: CBC News
Québec 
Opinion: Quebec is making a mistake on fracking and natural gas
Regulations proposed by the Quebec government earlier this month to ban hydraulic fracturing (fracking) and severely limit development of natural gas are evidence of a troubling form of economic and environmental self-sabotage increasingly evident in Canadian energy policy. Technically, the government has left open the possibility for new natural gas projects, but the message to industry is loud and clear: Quebec's priority is to import foreign natural gas instead of developing its own resources. Yet the very industry the province is currently seeking to ban is, in fact, the key to that evolution and to meaningful reductions in greenhouse gas (GHG) emissions. There is no defensible reason to forgo the benefits of developing Quebec's natural gas industry. Source: Montreal Gazette
Newfoundland and Labrador 
Contractors ticked off by the rising cost of dumping trash
On July 16 the price to dump garbage at the Wild Cove and St. George's facilities — the region's two largest landfills, which are turning into waste transfer stations — will rise from $75 a tonne to $164. That price jump affects anyone getting rid of their trash, be it a homeowner with a broken dishwasher or a contractor offloading old concrete. Brook Construction deals with large commercial projects, from hospitals to schools to bridges, and Murphy, the senior project manager for Brook Construction, said it's not unheard of to spend $100,000 on waste disposal fees, even after diverting as much recyclable material as possible. As many of Brook's major projects are government tenders, Murphy expects the taxpayers will ultimately be on the hook as the cost for those projects climbs. Several other contractors CBC spoke to agreed with Murphy, saying the only way to cope with those soaring costs will be to pass it on to clients, even for as small a job as renovating a bathroom. Source: CBC News
Nova Scotia 
Nova Scotia Power's $133M smart-meter plan gets green light
Nova Scotia Power has been given the green light by Nova Scotia's Utility and Review Board to proceed with a $133-million project to install smart meters in homes and businesses across the province. The meters will allow the company to automatically measure how much electricity people consume and will largely eliminate the need for meter readers to take the measurement in person. The company will also instantly know if a customer loses power, which it says will result in more efficient power restoration. Nova Scotia Power estimates it will save $38 million over the next 20 years by using smart meters, primarily because of reduced labour costs that would normally be spent on meter readers. The company expects installation to begin in late next year. Source: CBC News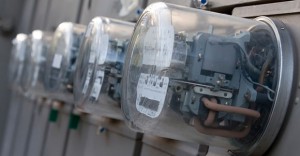 Nunavut 
What Nunavut's electricity price hike means, in plain language
Ahead of the Nunavut government's approval of the general rate increase for the Qulliq Energy Corporation, many Nunavummiut wondered how the change would impact their electricity bills. QEC's request for a 6.6-per-cent increase was approved by the government last week. The increase will be spread out over two years, with the first increase (3.3 per cent) effective May 1, 2018. The remaining 3.3 per cent will be applied on April 1, 2019. Public housing units, however, are exempt from the government's increase altogether. Source: CBC News
Northwest Territories 
Here's what carbon tax in the N.W.T. will look like
The Northwest Territories government has released its plan to introduce a carbon tax in the territory — and it's scheduled to start next summer. People can expect to see the carbon tax on fuels starting July 1, 2019. Initially it will charge $20 per tonne of greenhouse gas emissions, gradually increasing it to $50 per tonne by 2022, according to the plan. The territory burns almost half-billion litres of gasoline, diesel, propane and other fossil fuels each year. The tax will be charged directly on any fuel sold in the territory, but it will affect the cost of almost all goods and services. The N.W.T government estimates that the new tax will add about $16 million to government revenues the first year, increasing to about $54 million by 2022.  Source: CBC News
Yukon 
Hold off on carbon tax, Yukon Chamber of Mines pleads to Ottawa
The Yukon Chamber of Mines is imploring federal Environment Minister Catherine McKenna to abandon the carbon tax on the mining industry in the Yukon. The chamber wants McKenna to gradually phase in the carbon tax in the North, tailor a tax that takes into account the economy and the geography, and ensure that any carbon pricing be revenue neutral within each sector. Source: CBC News