Alberta 
Alberta's low electricity costs to shoot up in April
Electricity costs are set to jump significantly in April for Albertans, but the spike will only be reflected on some customers' bills. Electricity rates are set to nearly double between March and April for customers of Enmax Energy, Direct Energy and Epcor Energy, according to rates set by the Alberta Utilities Commission. Enmax's residential electricity rate will be jumping from 5.11 cents per kilowatt-hour in March to 9.28 cents in April. The last time the utility company saw prices that high for residential customers was in May 2014. Source: CBC News
Electricity Prices for Alberta
The Alberta power pool price averaged 3.222 cents per kWh in March 2018. This price is 0.090 cents higher than last month's average of 3.132 cents per kWh. The pool price has averaged 2.527 cents per kWh over the last 12 months.
As of March 2, 2018, the forward market was predicting electricity prices for the calendar years of 2018, 2019, 2020, and 2021. These prices are 6.275, 5.750, 4.725, and 4.600 cents per kWh respectively.
Gas Prices for Alberta
Direct Energy's gas rate for March 2018 was $1.733 per GJ in Alberta. The April 2018 rate has been set at $1.967 per GJ. Alberta gas prices have averaged $1.902 per GJ over the last 12 months.
As of March 1, 2018, the forward market was predicting gas prices for the calendar years of 2018, 2019, 2020, 2021, and 2022. These prices are 1.48, 1.74, 1.87, 2.12, and 2.221 cents per GJ respectively.
British Columbia 
Electricity use actually increased during 2018 Earth Hour, BC Hydro says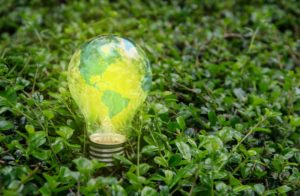 For the first time since it began tracking electricity use in the province during Earth Hour, BC Hydro said customers used more power during the 60-minute period when lights are expected to dim. In 2008, residents and businesses achieved a two per cent savings in electricity use. But since then, BC Hydro says the savings have plummeted. For Earth Hour this year, which took place 8:30-9:30 p.m. on March 24, BC Hydro says electricity use in the Lower Mainland increased by 0.5 per cent. On Vancouver Island it increased 0.6 per cent. In the province's southern Interior and northern Interior, power use remained the same during the event. Source: CBC News
Ontario 
Energy minister downplays dispute between auditor, electricity regulator
The bad blood between the Ontario government and auditor general bubbled to the surface once again, with the Liberal energy minister downplaying a dispute between the auditor and the Crown corporation that manages the province's electricity market. Ontario Energy Minister Glenn Thibeault says concerns raised by Auditor General Bonnie Lysyk during testimony before a legislative committee aren't new. Lysyk's full audit of the IESO is expected to be released in the coming weeks and is among several accounting disputes her office has been engaged in with the Liberal government over the past few years. Last fall, she accused the government of purposely obscuring the true financial impact of its 25 per cent cut to hydro bills by keeping billions in debt used to finance that plan off the province's books. Lysyk had said she would audit the IESO because of its role in the hydro plan's complex accounting scheme. Source: CBC News
Electricity Prices for Ontario
The Hourly Ontario Energy Price (HOEP) was an average of 1.650 cents per kWh in March 2018. This price is 0.151 cents lower than last month's 1.801 cents per kWh. The twelve month moving average was 1.415 cents per kWh up to March 2018.
The Actual Rate for the Global Adjustment rate Class B for March 2018 was set at 9.481 cents per kWh. The Global Adjustment is an additional charge paid by non-regulated customers. (Source: IESO)
Saskatchewan 
Sask. auditor believes province's work to mitigate climate change has improved in the past year
Had a new national report been released under different circumstances, provincial auditor Judy Ferguson believes Saskatchewan would rate a lot better. Had a new national report been released under different circumstances, provincial auditor Judy Ferguson believes Saskatchewan would rate a lot better. The collaborative report released Tuesday, Perspectives on Climate Change Action in Canada, considers auditors' reports from each Canadian province and territory published between November 2016 and March 2018. Saskatchewan's contribution was Ferguson's June 2017 report on climate change, which came out six months before the provincial government released its climate change strategy, the Prairie Resilience plan. "When we look at the climate change strategy, it's definitely a step forward," said Ferguson. Source: Saskatoon StarPhoenix
Manitoba 
Hydro board resignations show 'good governance is adrift' in Manitoba: Karine Levasseur
Nine of 10 members of Manitoba Hydro's board of directors resigned unexpectedly — a development that raises serious questions about good governance in the province. Manitoba Hydro is a Crown corporation, which means it is publicly owned, so its board of directors — usually individuals who are friendly to the government — is appointed by the government of the day. The nine board members who resigned from Manitoba Hydro this week say they were unable to secure meetings with Premier Brian Pallister. To dismiss requests for meetings and neglect the board undermines good governance, says University of Manitoba political studies professor Karine Levasseur. Source: CBC News
New Brunswick 
'Weather tax' not necessary but more fair to customers, argues NB Power VP
NB Power says its request to the Energy and Utilities Board for permission to bill customers separately for "extraordinary" storm damage is not a necessity, but argues it would be more fair to ratepayers who are on the hook for those costs already and don't realize it. NB Power budgets about $3 million per year for storm damage repairs but that amount has been overwhelmed three times in the last four years, driving down the utility's profits and hampering its debt retirement. This year, NB Power increased its planned rate hike for 2023 from one per cent to two per cent to move its 10-year debt reduction plan back on target after a number of recent profit disappointments.  Darren Murphy, the chief financial officer and  senior vice president, corporate services, conceded that can be done again in the future to deal with major unexpected storm damage if the EUB ultimately rejects the idea of billing customers separately. Source: CBC News
Prince Edward Island 
Eastern P.E.I. wind farm project studying 3 possible locations
A delayed wind farm project in Eastern Kings, P.E.I., is moving forward with the testing of three new possible sites for construction. The P.E.I. Energy Corporation initially planned to build a 30-megawatt development at East Point by 2019. However, a municipal bylaw change last fall in Eastern Kings that required a two-kilometre setback from the shore meant the corporation had to change its plans. Heather MacLeod, the manager of energy assets for the corporation,  said they have since set up two new meteorological towers in Rock Barra and Irishtown to test as possible new locations for the wind farm, in addition to an Eastern Kings location. The location selected for the wind farm would then have to go through several steps before being approved, including community feedback and an environmental assessment. Once completed, the new wind farm, which would include about 10 to 15 windmills, should produce 100,000 megawatt hours of electricity per year for Islanders. The electricity generated would be sold to Maritime Electric and should generate about $8 million in revenue. Source: CBC News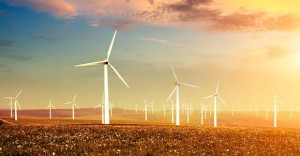 Québec 
Québec, a Global Leader in Battery Materials
Hydro-Québec and the Gouvernement du Québec announce the opening of the center of excellence in transportation electrification and energy storage, with the mission of maintaining and enhancing Québec's global leadership in the field of battery materials. The center of excellence will commercialize Hydro-Québec technologies, protected by 800 patents. It will also create new research partnerships and develop new technologies. "To achieve Québec's energy transition, we need to leverage the strength of our expertise to foster innovation, especially in the area of energy storage," said Minister of Energy and Natural Resources Pierre Moreau. "Opening the center of excellence will help Québec become a leader in energy storage and transportation electrification. This is a concrete illustration of our willingness to provide increased support to research and development, as set out in our Energy Policy 2030." Source: Hydro Quebec Press Release
Newfoundland and Labrador 
Newfoundland Power announces its annual Environmental Grants
(St. John's, NL): Newfoundland Power is pleased to announce it is accepting proposals for its EnviroFest 2018 Grant Program. These annual environmental grants assist community-minded organizations and groups develop or improve environmentally-friendly projects in communities across the island. EnviroFest has been the cornerstone of the Company's employee-driven Environmental Commitment Program for over 20 years. Employees have helped complete 95 beautification projects and planted over 3,000 trees along with countless flowers and shrubs.
"It is very rewarding to see the difference our employees are making in communities right across our province, working side by side with environmental leaders to create a greener future for people to enjoy for many, many years to come," says Jocelyn Perry, President and Chief Executive Officer, Newfoundland Power. "We believe we all have a responsibility to nurture and protect our environment. Our employees are leading by example, inspiring others to follow in our footsteps and become environmental stewards of their communities." Source: Newfoundland Power
Nova Scotia 
Why concerns persist about the supposed health risks of smart meters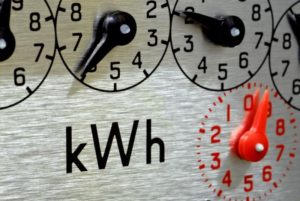 As Nova Scotia Power works to install $133 million worth of smart meters in the homes and businesses of its 500,000 customers, it's also going to have to fight unfounded claims that they're bad for people's health. Despite statements from groups such as Health Canada, Public Health England and the American Cancer Society that say smart meters don't pose any health risks, anti-smart meter advocates claim the radiofrequency (RF) energy emitted by the devices can cause a host of health conditions, like cancer, autism and Parkinson's disease. READ MORE.
Nunavut 
QEC RECEIVES APPROVAL TO BUILD NEW KUGLUKTUK POWER PLANT
Qulliq Energy Corporation's (QEC) major project permit application to build a replacement power plant in Kugluktuk has been approved by the Minister Responsible for QEC. Estimated to cost $31.4 million, the major capital project is expected to begin in 2019 with an anticipated completion date of 2021. The new power plant will be built with newer fuel efficient generator sets that will reduce carbon emissions and noise pollution.
Source: https://www.qec.nu.ca/qec-receives-approval-build-new-kugluktuk-power-plant
Northwest Territories 
N.W.T. Power Corp. cancels contract for missing power generators
The Northwest Territories Power Corporation (NTPC) has cancelled the remainder of a multimillion dollar contract with a U.S. company after two of the five power generators it promised to deliver failed to materialize last year. Virdi Power Inc., located in Ventura, Calif., won a contract in mid-2015 to build new generators for the Jackfish Lake power plant in Yellowknife. The generators were supposed to replace aging infrastructure at the plant six months later. But after the first three units arrived in October 2017, about two years behind schedule, NTPC decided to scrap the contract and go back to the drawing board.
"NTPC terminated the contract with the supplier in early 2018, based on a breach of the contracted delivery schedule," stated Doug Prendergast, communications manager for the power corporation, in an email. Scott Spencer is the chief technical officer at NTPC. He said the decision was made after Virdi Power failed to meet a promise to deliver the remaining two generators in December. READ MORE: http://www.cbc.ca/news/canada/north/nwt-power-corp-cancels-contract-1.4558495
Yukon 
Yukon Energy fights major lawsuit by contractor
North American Construction, the contractor that installed a new turbine at the Aishihik hydro plant in 2011, claims it's still owed millions of dollars. The $7-million contract called for the new turbine and generator to be operational by fall of 2011, but court documents filed by both parties show the job was plagued with scheduling changes and delays. North American Construction says those scheduling changes added almost $4 million to the price of the work. Yukon Energy denies blame for the delays, citing lost production due to "inefficient" and "unproductive" workers. Yukon Energy has since launched a counter suit, claiming the contract price should be reduced by at least half a million dollars. A deputy judge from Alberta, Justice Gerard Hawco, has scheduled four weeks to hear the evidence. Source: CBC News