Alberta 
Energy-hungry Albertans at the top of the charts for federal carbon tax costs
According to estimates by University of Calgary economist Jennifer Winter, the carbon tax will cost Albertan households about $827 per year if the carbon tax excludes electricity, which the provincial one currently does. If electricity is included in the carbon tax, the yearly household cost rises to $1,111. For Albertans, the costs break down as $301 for home heating, $266 for gasoline, $260 for indirect costs and $284 for electricity, if it ends up being taxed. Indirect costs are costs that businesses pay due to the carbon tax and then pass along to consumers. Among Canadian provinces, Alberta is second only to Nova Scotia, where residents pay $410 per household for the carbon tax on electricity due to the high emissions intensity of the grid. Alberta's high ranking is mainly due to the higher energy use in the province, but also the relatively high greenhouse gas emission intensity of its electricity grid. As the province switches over to a grid made up mostly of natural gas and renewables, that should also bring the number down. (Source: Edmonton Journal)
Electricity Prices for Alberta
The Alberta power pool price averaged 2.190 cents per kWh in May 2017. This price is 0.28 cents higher than last month's average of 1.910 cents per kWh. The pool price has averaged 2.027 cents per kWh over the last 12 months.
As of May 3, 2017, the forward market was predicting electricity prices for the calendar years of 2017, 2018, 2019 and 2020. These prices are 2.920, 4.425, 4.425, and 4.4 cents per kWh respectively.
Gas Prices for Alberta
Direct Energy's gas rate for May 2017 was $1.952 per GJ in Alberta. The June 2017 rate has been set at $1.235 per GJ. Alberta gas prices have averaged $2.396 per GJ over the last 12 months.
As of May 2, 2017, the forward market was predicting gas prices for the calendar years of 2017, 2018, 2019, 2020, 2021, and 2022. These prices are 3.03, 2.84, 2.61, 2.66, 2.76, and 2.82 cents per GJ respectively.
British Columbia 
Electric heat pumps have advantages over gas furnaces
What's the real cost of heating your home with natural gas or electricity? In B.C., there has been much public discussion lately on the relative affordability of these two energy sources. A heat pump costs a little more than a gas furnace (around $8,000 versus $5,000, after rebates), but it's vastly more energy-efficient. In fact, while a gas furnace is always less than 100-per-cent efficient (newer models are usually 92-95 per cent), a heat pump can achieve efficiencies of 300-400 per cent (i.e. one unit of energy in = three to four units of heating out). This is the key to affordable heating with electricity. Most heat pumps also offer the extra advantage of providing cooling during summer.
Heating your home with electricity instead of natural gas reduces carbon and other air pollution. While gas is cleaner-burning than heating oil, it's far more polluting (around 17 times more) than electricity, if it comes mostly from hydro. The takeaway? Electric heat pumps offer safe, reliable heating and reduce pollution — and these benefits don't have to come at the cost of higher utility bills. (Source: The Province)
Ontario 
Despite Wynne's rate drop, electricity costs continue to shock
On April 27, the Wynne government promised to spend $2.5-billion over the next three years on relief programs to help households and SMBs deal with their crushing hydro bills. Under the Fair Hydro Plan, households and about 500,000 small businesses and farms can expect their electricity bills to drop an average of 25 per cent starting this summer. The reduction includes an 8-per-cent rebate that began on Jan. 1 and an additional 17 per cent that comes from lower time-of-use rates effective May 1. In addition to lower time-of-use prices, the Wynne government has pledged to cover a number of electricity-support programs previously paid by ratepayers and will eliminate the debt-retirement charge for commercial and industrial users next April. The government also has promised to refinance a portion of the global adjustment over a longer period of time to give today's ratepayers a break. Mid-size businesses won't qualify for the 25-per-cent reduction on their hydro bills because they use more than 250,000 kilowatt-hours (kwh) of electricity a year and exceed a demand of 50 kilowatts (kw), according to the government. Some will now be able to sign up for the Industrial Conservation Initiative (ICI), whose participation threshold is being lowered to 500 kw from a monthly average-peak demand of over one megawatt. But there's still a large swath of companies – probably two or three thousand – that really don't have any opportunities available to them. (Source: The Globe and Mail)
Electricity Prices for Ontario
The Hourly Ontario Energy Price (HOEP) was an average of 0.256 cents per kWh in May 2017. This price is 0.710 cents lower than last month's 0.966 cents per kWh. The weighted-average price was 0.317 cents per kWh during May 2017. The twelve month moving average was 1.868 cents per kWh up to May 2017.
The Actual Rate for the Global Adjustment Rate Class B for May 2017 was set at 12.307 cents per kWh. The Global Adjustment is an additional charge paid by non-regulated customers. (Source: IESO)
Saskatchewan 
SaskPower looking into potential geothermal power project
SaskPower has signed a power purchase agreement with DEEP Earth Energy Production Corp. to look into what could be Saskatchewan's first power project. This is part of SaskPower's goal to have 50 per cent of its power coming from renewable energy resources by 2030. The agreement will allow DEEP Earth to continue a proof-of-concept study to determine the feasibility of a five-megawatt project near Estevan. The proposed plant would generate renewable, zero emission, baseload power from hot aquifer three kilometres under the Earth's surface. The electricity provided by the proposed plant would generate roughly the power required for 5,000 homes and offset about 40,000 metric tonnes of carbon dioxide per year, which is equal to taking over 8,000 cars off the roads annually. (Source: Regina Leader-Post)
Manitoba 
Manitoba Hydro looks to increase rates every year for next five years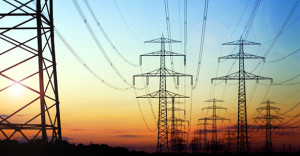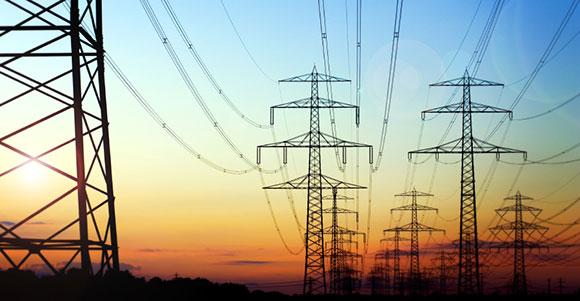 Manitoba Hydro wants to raise rates by 7.9 per cent in each of the next two years as it develops two major projects and watches its debt pile up. The initial increase would add $6.88 a month to the electricity bill of the average residential consumer using 1,000 kilowatt-hours a month. A second hike in 2018 would add an additional $7.43 onto the monthly bill. Kelvin Shepherd, president and CEO of Manitoba Hydro, says raising rates will help address the company's large debt and cash flow issues. (Source: The Globe and Mail)
New Brunswick 
New Brunswick government to invest $20 million in energy retrofits for public buildings
The planned investments include lighting upgrades and heating and ventilation work at schools. Hospitals will also undergo energy efficiency projects. A press release emphasized that the upgrades are part of a plan to reduce operating costs, provide jobs and protect the environment. Other planned upgrades include: water conservation, installation of wood pellet boilers, implementing energy management and upgrading controls, demand side management for electricity. (Source: Global News)
Prince Edward Island 
P.E.I.'s underwater electric cable project complete
Prior to the new cables, the province's electricity was provided by two 40-year-old cables with a total capacity of 200 megawatts. The new cables will increase the province's total interconnection capacity to 560 megawatts. Paula Biggar, the provincial minister for transportation, infrastructure and energy, said construction of the cable between P.E.I. and New Brunswick has been the government's top infrastructure priority. "Although the Island generates 25 per cent of its own electricity from wind, our residents and our economy depend on a reliable connection to off-Island electrical power," she said in a news release. (Source: CBC News)
Québec 
 Hydro-Québec and KEPCO (South Korea) Sign R&D Cooperation Agreement
Hydro-Québec's research institute (IREQ) and KEPCO Research Institute (KEPRI) announce the signing of a research and development cooperation agreement in the field of cybersecurity and smart grids. Their joint effort will specifically involve monitoring and managing the power grids of tomorrow, and developing automated protection systems for digital substations, optical current transformers, underground infrastructure and DC transmission. (Source: Hydro Quebec)
Newfoundland and Labrador 
Consumer Advocate says 18% electricity rate hike 'unacceptable'
How much of a rate hike is reasonable for users of electricity in Newfoundland and Labrador?
That's a question before the Public Utilities Board (PUB) as it examines an application by Newfoundland and Labrador Hydro, which could see consumers pay up to 18.6 per cent more as of July 1. "The estimated rate increase for July 2017 is such a significant increase that it may be argued that it would cause rate shock," said the PUB in a May 1 order to NL Hydro, asking the company to revise its application. NL Hydro said the price adjustment is part of what happens every year through the Rate Stabilization Plan (RSP), which is used to offset the ups and downs of oil prices.
"The cost of fuel is volatile and as long as we rely on oil-fired generation at Holyrood, customers will continue to be impacted by this electricity price uncertainty," said the company in a statement to CBC News. It noted that customers received a break from RSP adjustments in 2015 and 2016. (Source: CBC News)
 Nova Scotia 
NS Power triples renewable energy generation over past decade
Nova Scotia's growth in renewable electricity has been largely through the development of wind power. There are now more than 300 commercial wind turbines generating electricity in Nova Scotia, making the province a national leader in wind energy as a percentage of total generation capacity. Nova Scotians tripled renewable energy to 28% over the past decade and is on track to hit 40% by 2020. (Source: Nova Scotia Power)
Nunavut 
Governments of Canada and Nunavut announce funding for nine community infrastructure projects profiting 19 communities
This investment will support important projects such as expanding storage capacity and enhancing water treatment and distribution in Arviat, Chesterfield Inlet and Sanikiluaq. In Kugaaruk and Kimmirut, funding will support the design and construction of upgraded wastewater infrastructure. And in communities like Grise Fiord, Gjoa Haven and Igloolik, existing landfills will be upgraded to improve waste management and recycling services. A full list of the communities and funded projects is available in the associated backgrounder. The Government of Canada is providing up to $30,948,435 through the Clean Water and Wastewater Fund (CWWF) and $141,574,759 through the Small Communities Fund (SCF) towards these projects. The Government of Nunavut will provide the remaining $57,708,587. These projects are in addition to the CWWF projects announced in September 2016, as part of the bilateral agreement signing between Canada and Nunavut, and the SCF projects announced in February 2016 and in February 2017. Once complete, these projects will improve the quality and reliability of drinking water, and better protect the environment by bringing wastewater treatment systems up to modern health and regulatory standards, and improving the capacity to manage solid waste and recyclables. (Source: Government of Canada)
Northwest Territories 
Biomass – Renewable Energy in the Northwest Territories
Alternatives North hired a consultant to analyze how the Northwest Territories (NWT) could get off of non-renewable energy using only technologies that are available and could be implemented today. The somewhat surprising outcome of this study and report was that even if the NWT went 100% renewable, the percentage of the energy represented by solar and wind could represent less than 5% of the pie. In the 2050 envisioned in this report, 58% of the energy used in the NWT could come from wood and wood pellets. The cost of heating a home in Yellowknife with wood pellets has been found to be 20% to 50% less than the cost of heating that same home with standard home heating oil. The realized cost savings combined with having a more positive impact on the environment has inspired many building owners to install wood pellet biomass boiler systems. (Source: Canadian Consulting Engineer)
Yukon 
Climate change causes glacial river in Yukon to change direction
Climate change has caused the massive Kaskawulsh Glacier in the Yukon to retreat so much that its meltwater abruptly switched direction, in the first documented case of "river piracy" in modern times. Instead of flowing into the Slims River and then north to the Bering Sea, the water has changed course and now flows south toward the Kaskawulsh River, the Gulf of Alaska and the Pacific Ocean, scientists have found. While the event is academically exciting for the scientists, they warn that the cause of the river piracy is quite serious. Climate change may bring new changes that we're not even really thinking about. (Source: CBC News)