Alberta 
New centre aims to capture CO2 and monetize the emissions
The goal of a new laboratory on the outskirts of Calgary is to not only capture harmful greenhouse gas emissions, but find a way to make money from the carbon dioxide. The $20-million centre will be a testing ground for leading edge technologies to turn carbon dioxide gases into something valuable, such as consumer goods, building materials or even pharmaceutical medicine. The first companies to use the Alberta Carbon Conversion Technology Centre will be the five finalists for the Carbon XPrize, a contest to convert carbon dioxide emissions from the energy industry into usable products. The centre will be located at the Shepard Energy Centre, a natural gas power plant. The location allows companies to test their technology at an operational industrial facility. Officials say it's one of only a few centres in the world where carbon conversion technologies can be tested at this scale. Alberta's oilsands produces 9.3 per cent of Canada's overall GHG emissions. Source: CBC News
Electricity Prices for Alberta
The Alberta power pool price averaged 6.377 cents per kWh in May 2018. This price is 2.322 cents higher than last month's average of 4.055 cents per kWh. The pool price has averaged 3.055 cents per kWh over the last 12 months.
As of May 8, 2018, the forward market was predicting electricity prices for the calendar years of 2018, 2019 and 2020. These prices are 5.450, 5.200, and 4.925 cents per kWh respectively.
Gas Prices for Alberta
Direct Energy's gas rate for May 2018 was $0.989 per GJ in Alberta. The June 2018 rate has been set at $0.544 per GJ. Alberta gas prices have averaged $1.796 per GJ over the last 12 months.
As of May 1, 2018, the forward market was predicting gas prices for the calendar years of 2018, 2019, 2020, 2021, 2022, and 2023. These prices are 1.61, 1.63, 1.75, 2.08, 2.35, and 2.48 cents per GJ respectively.
British Columbia 
Vancouver votes to ban plastic straws, foam cups and containers by June 2019
Vancouver has voted to ban the distribution of plastic straws as well as foam take-out containers and cups as part of its zero-waste strategy. The ban will be introduced on June 1, 2019. The move is part of the city's Zero Waste 2040 strategy. Council also approved a new, flexible bylaw to reduce the amount of disposable cups, as well as plastic and paper shopping bags handed out across the city. Under the bylaw, a statement said, businesses must choose one of the following options:
No distribution of disposable cups or plastic/paper shopping bags at all.
Charging an extra fee for disposable cups or plastic/paper shopping bags.
Other solutions that will be proposed and finalized through consultation.
A statement said the city will bring in an outright distribution ban on single-use bags and cups if the reduction plans don't lead to the city reaching its target reduction rate by 2021. Source: CBC News
Ontario 
Hydro 'screw-ups' haunt Wynne in rural Ottawa
In communities farther away from downtown Ottawa, it's hard to find anyone unconcerned about their energy bills. Voters place the blame for higher bills quite squarely on the Katheleen Wynne and the Liberals. "It's too expensive for rural people," said Dunrobin's Pat Wines. "If you get a bill for over $300, almost $400, that's pretty high." "We see the terrible, ridiculous raises they voted themselves last week," he said, referring to a CBC report about the Hydro One board. "We think there's something wrong there." People are trying to consume less power and pay attention to peak rates, but it's not enough — especially for seniors on a fixed income. "There's absolutely too much silliness in politics," said Don Pajot, pointing to the Liberal decision to sell more than 50 per cent of the utility. "If it's a chase for money, certainly that's an inducement, but that doesn't make it right." Source: CBC News
Electricity Prices for Ontario
The Hourly Ontario Energy Price (HOEP) was an average of 1.154 cents per kWh in May 2018. This price is 1.702 cents lower than last month's 2.856 cents per kWh. The twelve month moving average was 1.647 cents per kWh up to May 2018.
The Actual Rate for the Global Adjustment rate Class B for May 2018 was set at 10.793 cents per kWh. The Global Adjustment is an additional charge paid by non-regulated customers. (Source: IESO)
Saskatchewan 
Canada's first-ever geothermal power plant in the works for Torquay area
The government announced this week that it's investing $175,000 in a geothermal energy project near Torquay, southwest of Estevan. The money will help fund a five megawatt facility that draws steaming hot water from deep underground, pumping it up 3,400 metres to run turbines on the surface. It's a small test plant that Kirsten Marcia hopes will lead to a much bigger project. A geoscientist and CEO of the company running the project — DEEP Earth Energy Production Corporation — she finds it "shocking" that there's no geothermal energy generation anywhere in Canada. Ultimately, she suspects the aquifer could yield up to 500 megawatts of power — enough to power 500,000 households. Source: Saskatoon StarPhoenix
Manitoba 
Manitoba Hydro hikes rates, while pushing back against on-reserve freeze
Manitoba Hydro is implementing rate increases, despite appealing the Public Utilities Board's order for a rate freeze for First Nations customers on reserve. The Crown corporation implemented the general rate increase of 3.6 per cent, as well as the newly created "on-reserve residential customer class" that is exempt from the price hike, said spokesperson Scott Powell. The increase is happening while Hydro challenges the order to freeze electricity rates on First Nations in 2018-19. The Public Utilities Board said it had jurisdiction to order the freeze under the Hydro Act because the First Nation customer class "is not defined solely on the basis of the region of the province in which customers are located." Source: CBC News
New Brunswick 
Electric charging stations coming to provincial parks this summer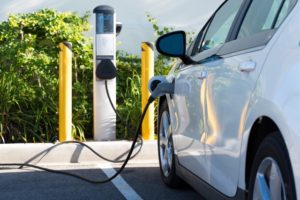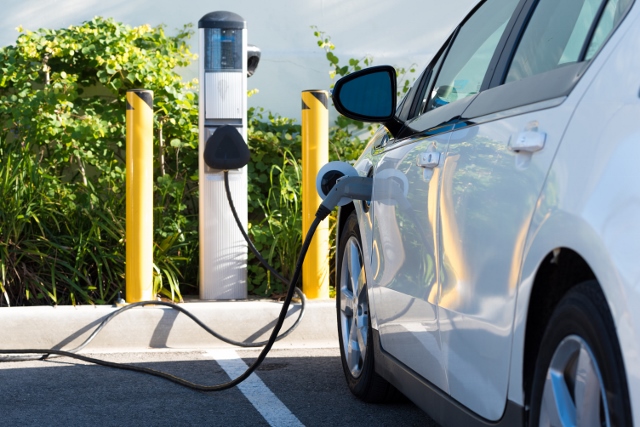 The New Brunswick government will add 12 charging stations to parks and tourist attractions in a province where, as of last September, fewer than 100 electric cars are registered. But the provincial government says it wants to be ready for an expected increase in electric vehicles. The utility hopes the chargers will encourage drivers to shift to electric. The eCharge program run by NB Power already has 31 standard level-2 charging stations, which can recharge both plug-in hybrid and all-electric vehicles. At the province's 18 fast-charging stations, an all-electric vehicle can be 80 per cent recharged in a half-hour. The utility indicated earlier that it would add more charging stations this year under a $3 million program. "The province is the fastest-growing electric vehicle market in the country, with a 124 per cent year-over-year increase," the statement said. Source: CBC News
Prince Edward Island 
PEI Government Energy Rebate
The 2018 Budget Address announced the following program: "A large part of our efforts will be to engage Islanders directly in reducing carbon emissions and working to make electricity cheaper. Significantly, we are in this plan committing to providing Islanders with a Clean Energy Price Incentive and will rebate the provincial portion of HST on the first block of residential electricity, as well as on lower emitting heat sources, including firewood, pellets and propane. This is a direct savings of $120 per household each year and provides a clear pricing signal for cleaner energy." Read more
Efficiency PEI honoured for helping Islanders save energy
The Prince Edward Island government's efficiencyPEI division has been named the ENERGY STAR® Canada Advocate of the Year for 2018 for helping Island residents save money on their energy bills. Each year ENERGY STAR® Canada recognizes participants who have demonstrated particular excellence in helping transform the market and promote energy efficiency. The advocate award recognizes organizations that promote and amplify the ENERGY STAR brand in Canada. Source: P.E.I. News
Québec
Montreal looks to ban plastic water bottles in city buildings
Now that single-use plastic bags have been banned in Montreal, city hall is setting its sights on getting rid of other kinds of plastic, too. Next week, Ensemble Montréal, the opposition party, will table a motion to ban the sale of 500-millilitre water bottles during city events and at city buildings. "We want Montreal to set an example," said city councillor Francesco Miele. The proposal wouldn't apply to water bottles handed out in emergency situations. Montreal will spend up to $30 million to keep it open and avoid having recyclable materials end up in the dump. The opposition says more than 700 million plastic bottles end up in Quebec landfill sites every year. Source: CBC News
Newfoundland and Labrador 
Ratepayer versus taxpayer: Stan Marshall raises subsidization question in latest talk on Muskrat Falls
Muskrat Falls is a taxpayer-funded project that was sanctioned in 2012 at a construction cost of $6.2 billion, and estimates at the time predicted rates would jump from 11 to 15 cents per kilowatt hour. But construction costs have since ballooned to $10.1 billion. Electricity sales in the province will be lower than first projected. And the market for Muskrat Falls power outside the province has weakened because of an abundance of cheap natural gas in places such as the United States. All this burden will fall on the shoulders of Newfoundlanders and Labradorians, said Marshall, Nalcor Energy CEO. The province has not offered a clear strategy on how it plans to address the "rate shock" that will hit the province when the bills starting rolling in for the Muskrat Falls, only to say it's important that rates remain on par with other Atlantic Canadian provinces.  Source: CBC News
Nova Scotia
Complete Guide for Solar Power Nova Scotia 2018
Because of Nova Scotia's high electricity prices, awesome incentives, enhanced net metering program, and experienced solar installers – we rank Nova Scotia as being the #9 province in the country for switching to solar power. Interest in solar power has been rising rapidly in the past few years. In 2016 there were less than 90 homes that switched to solar power while in 2017 there where were 130! In 2018, between 150 and 160 homes are expected to switch to solar across the province from Cape Breton to Halifax to Queens and everywhere in-between. The Solar Panel Power Canada webpage contains all available information about installing a solar power system in Nova Scotia, as of 2018.
Energy production per kW solar capacity per year. See Solar Maps page for more info. Source: Solar Panel Power Canada
Nunavut
Nunavut government could rake in $15M from carbon tax next year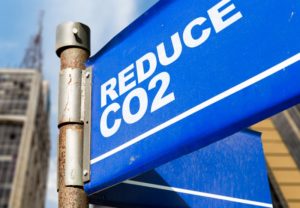 Starting next year, the Government of Nunavut will receive 100 per cent of all revenue that the federal government will collect from its backstop carbon tax, estimated at $15 million in 2019-20, Finance Minister David Akeeagok said in the legislative assembly yesterday in a minister's statement. Ottawa plans to impose the backstop carbon tax in all territories and provinces that do not create their own carbon pricing mechanism, such as a direct tax or a market-based cap-and-trade system. Detailed information on how the GN will use that revenue will be contained in the 2019-20 GN budget.