Alberta 
Calgary completes conversion of 80K street lights to LED, expects $5M in annual savings
Calgary has finished replacing 80,000 street lights with LED bulbs more than a year ahead of schedule. The project cost $32 million and is expected to save the city approximately $5 million a year in electricity costs. The new LED fixtures focus light on a narrower area, the city said, concentrating illumination on streets and sidewalks and reducing light "spillage" upward, thus reducing light pollution. (Source: CBC News)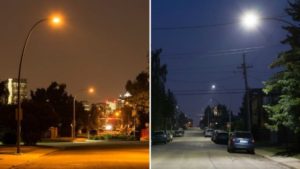 The orange glow of Calgary's old, high-pressure sodium bulbs is seen at left and the cooler white light of the new LED fixtures is seen at right. (City of Calgary)
Varcoe: Another puzzler in power contract mess that could save Albertans $209M
New documents show the Alberta Balancing Pool's board of directors didn't accept internal advice this spring to take measures that could eventually save consumers between $188 million and $209 million. The advice called on Alberta's independent agency that manages power purchase arrangements (PPAs) to begin cancelling some of them, but the Balancing Pool hasn't moved on one of the biggest money-losers. It's another head-shaking moment in the province's electricity sector overhaul that makes one wonder just how much this bungled file will end up costing Albertans. (Source: Calgary Herald)
Electricity Prices for Alberta
The Alberta power pool price averaged 2.882 cents per kWh in August 2017. This price is 0.186 cents higher than last month's average of 2.696 cents per kWh. The pool price has averaged 2.202 cents per kWh over the last 12 months.
As of August 1, 2017, the forward market was predicting electricity prices for the calendar years of 2017, 2018, 2019 and 2020. These prices are 2.89, 4.40, 4.50, and 4.60 cents per kWh respectively.
Gas Prices for Alberta
Direct Energy's gas rate for August 2017 was $2.328 per GJ in Alberta. The September 2017 rate has been set at $1.434 per GJ. Alberta gas prices have averaged $2.397 per GJ over the last 12 months.
As of August 1, 2017, the forward market was predicting gas prices for the calendar years of 2017, 2018, 2019, 2020, 2021, and 2022. These prices are 2.24, 2.43, 2.40, 2.39, 2.43, and 2.47 cents per GJ respectively.
British Columbia 
Site C contractor's financial collapse another issue for utilities commission review
The NDP had promised during the May election campaign to send the project, under construction on the Peace River in northeast B.C., to a review by the BCUC. The review — a final report is to be delivered by Nov. 1 — will determine whether the mega-project should continue, be paused or completely cancelled. The B.C. Liberals have criticized the review. They say the project, already employing 2,200 workers, should continue. The independent review of the $8.9 billion Site C hydroelectric project will also assess the effect on one of the three prime construction contractors going into receivership. (Source: Vancouver Sun)
Ontario 
Hydro Embrun wants to raise electricity rates
Cooperative Hydro Embrun has applied to the Ontario Energy Board for permission to raise its electricity distribution rates effective January 1, 2018. If approved, a typical residential customer in Embrun would see an increase of approximately $8.18 per month. Businesses may also be affected by the change. The utility says the rate increase is needed to fund the costs associated with a new 44kV substation, to help pay for an engineering firm to develop the distribution system plan and revamp its website. The Ontario Energy Board will hold a public meeting on September 19 at the Knights of Columbus Hall in Embrun to discuss the Cooperative Hydro Embrun's application to raise electricity distribution rates. Cooperative Hydro Embrun serves approximately 2,155 customers. (Source: CTV News Ottawa)
Electricity Prices  for Ontario
The Hourly Ontario Energy Price (HOEP) was an average of 1.571 cents per kWh in August 2017. This price is 0.405 cents higher than last month's 1.166 cents per kWh. The weighted-average price was 1.728 cents per kWh during August 2017. The twelve-month moving average was 1.558 cents per kWh up to August 2017.
The Actual Rate for the Global Adjustment Rate Class B for August 2017 was set at 10.109 cents per kWh. The Global Adjustment is an additional charge paid by non-regulated customers. (Source: IESO)
Saskatchewan 
SaskPower is requesting a five-per-cent rate increase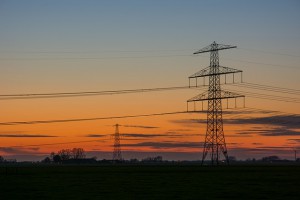 Following two increases in the past 13 months, SaskPower is requesting another rate hike. This one would be a 5.1-per-cent increase effective March 1 of next year. The Crown Corporation cites challenges of growing electricity demand, environmental commitments and an aging electrical system as reasons for the increase. The rate request is not a guarantee: Provincial cabinet must approve it after a review by the Saskatchewan Rate Review Panel. The most-recent increase of 3.5 per cent was after a request of five per cent. (Source: The StarPhoenix)
Aging poles, wires pushing electricity rates up, analyst says
Saskatchewan's aging power grid is to blame for rising electrical bills, according to an expert who suggests a focus in renewable energy may the key to cutting costs over the long term. You have a lot of wires and a lot of infrastructure to move all that electricity around and then you also have few customers relative to the size, which means you don't have a lot of people to spread the cost of that system around. Previous rate hikes have been necessary as SaskPower financed and pioneered carbon-capture technology. (source: CBC News)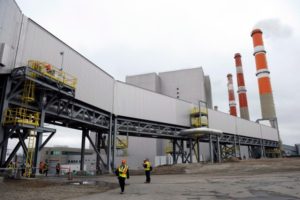 A carbon capture and storage facility at the Boundary Dam Power Station in Estevan, Sask. has been touted as the world's first commercial-scale operation of its kind. (Michael Bell/Canadian Press)
Manitoba 
Otterburne farm gets Manitoba's biggest solar power installation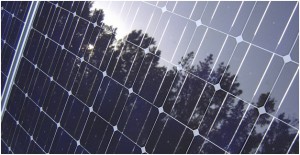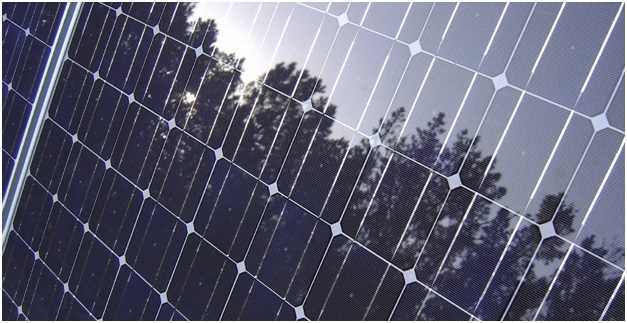 Hans Gorter is getting 540 panels, each with an area of 1.4 to 1.6 square meters, installed on his 130-cow dairy farm in Otterburne, about 45 kilometers south of Winnipeg. The system, which cost Gorter $500,000, received a $175,000 rebate through a program offered by Manitoba Hydro. It will generate close to 200,000 kilowatt hours of energy annually. If everything works properly, the system will bring Gorter's annual energy consumption to net zero. The installation costs will be paid off in the next eight to 10 years, Gorter said.
Manitoba Hydro's solar energy program, which ends in 2018, has approved 368 applications for funding. As of Aug. 10, 2017, the program has given $1,083,415 to 88 completed installations, generating a combined total of one megawatt of DC power, a Manitoba Hydro spokesperson said. (Source: CBC News)
New Brunswick 
Chaleur Regional Services Commission prepares to produce electricity
NB Power has signed an agreement to buy about 6,000 megawatt hours of power each year for the next 20 years from the Chaleur Regional Services Commission. The power will be generated from methane at the Chaleur Regional Landfill site in Allardville. The amount of electricity generated is enough to power about 135 homes. The Chaleur facility now joins three others, in Fredericton, Edmundston and Moncton, which have power purchase agreements with NB Power. The project and others like it will help NB Power achieve its goal of having 40 per cent of its in-province generation coming from renewable sources by 2020. The power generation is expected to come on line in September 2018. Under the project, biogas will be generated from solid waste that breaks down and creates methane gas. The methane will be captured and burned to generate electricity. The resulting effect is about 30 times less harmful to the environment than allowing the methane gas to escape into the atmosphere. (Source: New Brunswick Power)
Prince Edward Island 
P.E.I. 'lagging behind' on promoting electric vehicles, says Bevan-Baker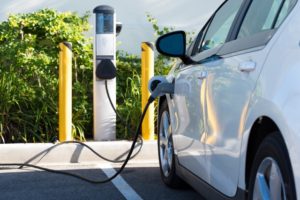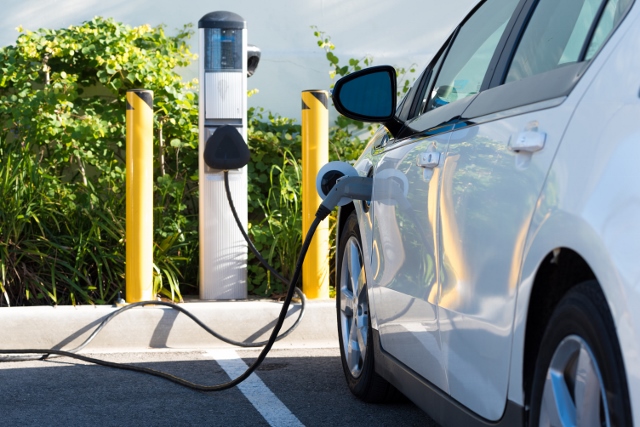 The provincial government is not doing its part to reduce carbon emissions by encouraging the purchase of electric vehicles, says P.E.I. Green Leader Peter Bevan-Baker. The province used to have an incentive program for Islanders to purchase hybrid and electric-powered vehicles, but that was discontinued in 2013. A statement from the Department of Transportation, Infrastructure and Energy said electric and hybrid vehicles are a good fit for the Island's size and driving habits. "The energy strategy calls for the forming of a transportation committee which is looking at ways to increase our infrastructure to better support electric and hybrid vehicles," it said. (Source: CBC News)
Québec 
These companies make it their business to capitalize on Quebec's electric trend
Founded in 2009 and based in Quebec City, AddÉnergie is one of the big players in Quebec's electrification industry, boasting a network of more than 2,500 charging stations. Louis Tremblay, the CEO of AddÉnergie, envisions a future where drivers across North America will have access to electric vehicle charging stations for a monthly fee. Consumers will subscribe to a specific network, but use charging stations operated by other companies – similar to how your cellphone seamlessly connects to a United States network when you cross the border. "Our company manufactures the charging stations. We develop all the software to be able to support networks of chargers," he said. By 2020, the company is scheduled to have more than 1,000 public charging stations in Montreal alone. It currently manufactures stations for three charging networks, two of which are present in Montreal: the Flo Network, the largest network of charging stations in Canada (which it owns), and the Electric Circuit, owned by Hydro Québec. The eCharge network is owned by New Brunswick's NB Power. AddÉnergie runs all three. All three networks are "compatible." Membership in one network gives access to the others too. (Source: Montreal Gazette)
 Newfoundland and Labrador 
Nalcor Energy reports second quarter financial results
Profit for the three months ending June 30, 2017 was $78 million, compared to $9 million for the same period in 2016. The primary factors contributing to the $69 million increase were: higher oil revenues as a result of increased production and higher oil prices; the recognition of a one-time adjustment to the Bull Arm lease revenue related to the close-out value of the ExxonMobil Canada Properties (EMCP) sublease agreement; and favourable regulatory adjustments in Hydro Regulated associated with the conclusion of the 2013 General Rate Application (GRA). These increases were partially offset by higher depletion associated with increased production in Oil and Gas; higher depreciation and amortization in Hydro Regulated and Oil and Gas; losses on disposal in Oil and Gas; and lower gains on the settlement of oil commodity contracts. (Source: Nalcor Energy)
 Nova Scotia 
No more room for wind power, energy minister says in wake of export proposal
Nova Scotia's grid can't absorb any more wind power, the province's energy minister says, even if it had access to electricity that under a major new proposal would be generated here and exported to the United States. Last week, Emera Inc. revealed a formal proposal for the Atlantic Link project, a 1,000-megawatt subsea cable that would send green energy from Atlantic Canada to the Boston area with connection points at Coleson Cove, N.B., and Plymouth, Mass. Seventy per cent of the power that would travel along the 600-kilometre line would be generated by five wind farms to be constructed in New Brunswick and two to be built in Nova Scotia, at Higgins Mountain and Yorkshire. The other 30 per cent would come from hydro produced in Newfoundland and Labrador. (Source: CBC News)
Sparks fly between Emera, Hydro-Québec over Atlantic Link power proposal
Halifax-based Emera Inc. is one of dozens of bidders hoping to supply Massachusetts with electricity from renewable sources. The power would come from a range of sources, including new wind farms and hydroelectric power generated in New Brunswick. NB Power also has an option to invest as a partner in the bid, which is called Atlantic Link. Hydro-Québec, which tried to buy NB Power in 2009, is making a competing bid for the contract, and is now the target of not-so-subtle criticism from Emera. In the summary of its bid, Emera warns that Hydro-Québec's supply of electricity be as reliable as Emera's in the coming decades. (Source: CBC News)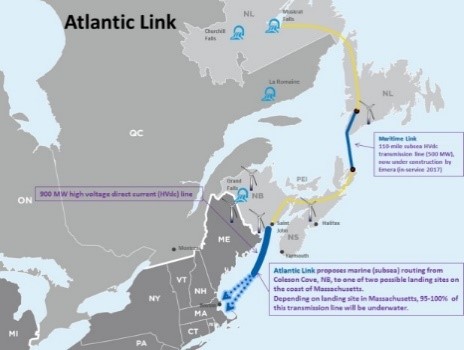 Nunavut 
New Nunavik greenhouse will convert waste to energy
The commercial greenhouse planned for Kuujjuaq will also function as a waste-to-energy plant, equipped with a processing system that will serve to heat the structure. The province's Société du Plan Nord will lead the project in collaboration with Recyc-Québec and other community partners. The installation will transform local waste into thermal energy, while using the energy to heat the hydroponic greenhouse and other existing buildings in the community. (Source: Nunatsiaq Online)
Northwest Territories 
'You can hear birds chirping': N.W.T. community's switch from diesel power to solar a success
The Dene hamlet of about 150 people north of Great Bear Lake made history last year by becoming the first in the North to replace its near-derelict diesel generator with a combination of diesel, batteries and a solar array capable of generating 160 kilowatts. The idea was to use diesel as a backup and during the winter, and turn to the sun for everything else. Twelve months later, that's about how it's worked out, said Myra Berrube of Northwest Territories Power Corp. Berrube said about one-fifth of the town's annual energy use now comes from the sun. Colville Lake ran the generator at least 27 per cent less, saving it more than 37,000 litres of diesel fuel. (Source: Vancouver Sun)
Yukon 
YESAB recommends Kluane wind project approval, despite concerns
The Yukon Socio-Economic Assessment Board is recommending a wind-turbine project proposed near Kluane Lake be approved, despite some "significant" concerns about killing birds. The Kluane First Nation is proposing to build three wind turbines with a combined capacity of 285 kW. The installation would provide power to Burwash Landing and Destruction Bay. YESAB's decision paper notes the turbines would prevent the use of about 160,000 litres of diesel per year which is nearly a third of the diesel used to generate power in those communities. (Source: CBC News)