Alberta
Edmonton boosts its solar energy rebate, helping fill gap from stalled Alberta program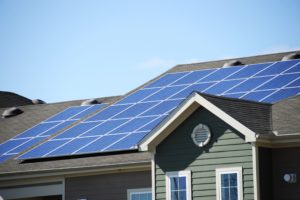 The City of Edmonton wants homeowners to warm up to the idea of harnessing the sun's energy by almost tripling its rebate for home solar installations, helping to fill a void created by the suspension of a provincial rebate program.
The new incentive rate of 40 cents per watt should cover about 15 per cent of the cost of a home solar energy system installation, the city said Wednesday in a news release. Source: CBC News Canada
Electricity Prices for Alberta
The Alberta power pool price averaged 4.540 cents per kWh in August 2019. This price is 0.441 cents higher than last month's average of 4.099 cents per kWh. The pool price has averaged 5.587 cents per kWh over the last 12 months.
As of September 4, 2019, the forward market was predicting electricity prices for the calendar years of 2019, 2020, 2021, and 2022. These prices are 6.080, 5.650, 5.850, and 5.475 cents per kWh respectively.
Gas Prices for Alberta
Direct Energy's gas rate for August 2019 was $1.029 per GJ in Alberta. The September 2019 rate has been set at $1.166 per GJ. Alberta gas prices have averaged $1.707 per GJ over the last 12 months.
As of September 9, 2019, the forward market was predicting gas prices for the calendar years of 2019, 2020, 2021, 2022, 2023, and 2024. These prices are 2.01, 1.89, 1.95, 2.03, 2.11, and 2.24 cents per GJ respectively.
British Columbia
B.C. greenhouse gas emissions still near 2007 levels, ministry says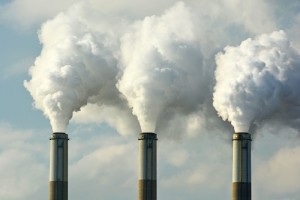 The province's environment ministry released data Monday measuring 64.46 million tonnes of greenhouse gas emissions in 2017 compared to 64.76 million tonnes in 2007 — a drop of less than one per cent over 10 years. The data tracks greenhouse gas emissions attributed from most industries, including transportation, mining, waste, and oil and gas. It also includes emissions from domestic vehicle use. CleanBC will require new buildings to be net-zero energy by 2032 and all new cars sold to be zero-emission by 2040. Carbon tax revenues will be used to offer incentives to energy efficient initiatives. Green Party Leader Andrew Weaver said he was concerned with the emissions levels, saying ordinary B.C. residents are doing their part to fight pollution, but industry emissions are largely rising. Source: CBC News
Ontario
Sudbury down to one garbage bag on Oct. 1
A one-bag garbage limit is coming to the City of Greater Sudbury.  On October 1, the city will be implementing the one-bag limit for residential roadside collection. In 2016, the city had reduced garbage collection to two bags per house. The one-bag limit refers to approved garbage bags, garbage cans and garbage bundles. However, there will be no limits on recycling or green carts — the city's composting program. To help with the transition of going from two bags to one, the city is sending every household 10 garbage bag tags for the weeks that people might have more than one bag. However, the city has realized that some houses are not getting their tags. Source: CBC News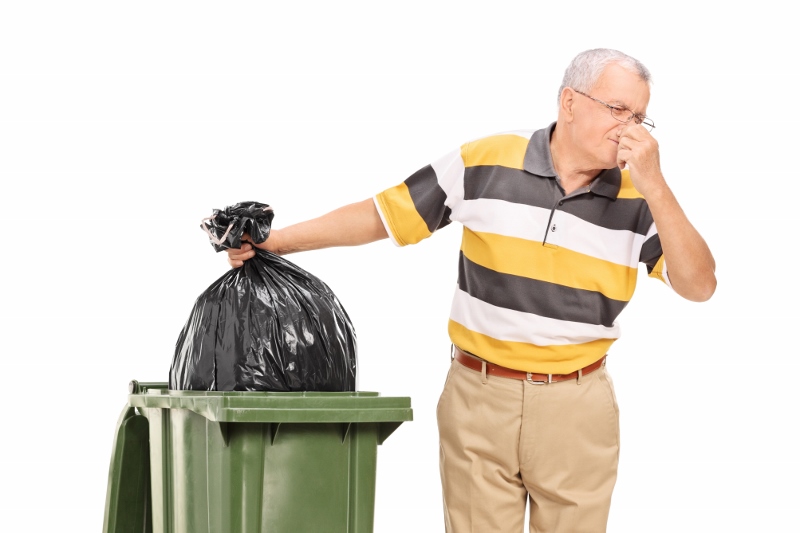 Electricity Prices for Ontario
The Hourly Ontario Energy Price (HOEP) was an average of 1.481 cents per kWh in August 2019. This price is 0.572 cents lower than last month's 2.053 cents per kWh. The twelve month moving average was 1.924 cents per kWh up to August 2019.
The Actual Rate for the Global Adjustment rate Class B for August 2019 was set at 12.607 cents per kWh. The Global Adjustment is an additional charge paid by non-regulated customers. (Source: IESO)
Saskatchewan
SaskPower customer with solar panels feels burned by meter delays
225 customers waiting on bi-directional meters; SaskPower blames manufacturer. Brian LeGard says he's producing an excessive amount of solar power with the rooftop panels on his Regina home, but isn't getting credit in return. SaskPower was supposed to install a bi-directional power meter after LeGard's $25,000 system was inspected and approved in July. However, he's still waiting for the installation. The Crown corporation has promised that those who join the Net Metering program will save money because they'll make their own power and will get credit in return when they make too much. Bi-directional meters track how much people are generating and how much they're feeding back into the grid. However, SaskPower doesn't have any meters on hand and a shipment from the U.S.-based technology company Itron of 980 meters that was expected in July has been delayed multiple times.  Source: CBC News
Manitoba
Manitoba-to-Minnesota power line project begins ahead of schedule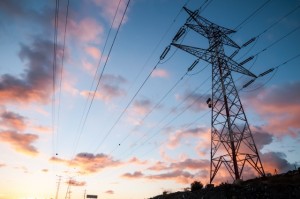 A $453-million Manitoba-Minnesota power transmission project has started ahead of schedule.
Ottawa approved in June the line stretching from a point northwest of Winnipeg across the United States border, as long as Manitoba Hydro could meet certain conditions. Hydro spokesperson Bruce Owen says conditions relating to Indigenous communities and groups impacted by the project have been met. He says the Crown corporation received approval for an accelerated construction schedule last week. The province has said the line would displace more than 1.5 megatonnes of carbon emissions by removing the need for coal south of the border. Source: CBC News
New Brunswick
Saint John Energy partners with Halifax company on $60M wind farm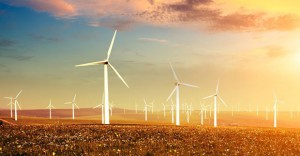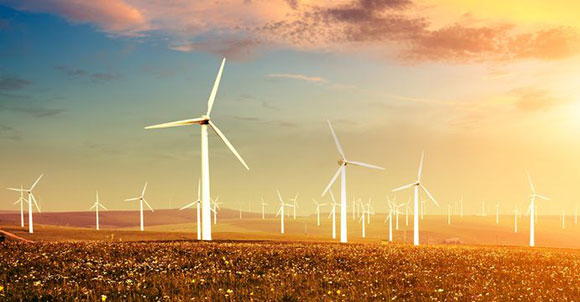 Saint John is one step closer to getting its first wind farm. Saint John Energy has announced Natural Forces as its partner in the $60-million project and New Brunswickers will also have an opportunity to invest. The Halifax-based renewable energy company, which helped develop New Brunswick's first wind farm in 2008, will build between five and 10 large wind turbines at the Spruce Lake Industrial Park on the city's west side. Construction is scheduled to begin at the end of next year, employing about 100 workers. The Burchill Wind Energy Project is expected to be be operational by 2022, generating up to 42 megawatts of renewable energy — about 16 per cent of the utility's power demands. It's expected to save the municipally owned utility $3-$8 million annually, depending on the final scale of the project and system interconnection details. Source: CBC News
Prince Edward Island
Free energy audits offered in Charlottetown pilot project
The City of Charlottetown is partnering with Efficiency PEI on a new pilot project offering free energy audits and some free efficiency upgrades to homeowners. The goal of the Better Homes Neighbourhood Energy Project is to identify how homeowners can reduce their energy use and costs. A neighbourhood in Sherwood was chosen for the pilot. Residents will receive a letter in the mail asking them if they'd like to participate. Homeowners will receive a free energy audit and a one-one-one consultation with an energy efficiency expert. They will also be offered some small-scale energy efficiency help, such as LED light bulbs, weather stripping, low-flow showerheads, programmable thermostats and a voucher for a heating system cleaning. Source: CBC News
Québec
Ditching plastic straws was just the beginning for Quebec's greenest restaurant
Proulx's Maison Boire in Granby, Que., is the only restaurant in the province to get the highest level of green certification by the Leaders in Environmentally Accountable Foodservice (LEAF). Proulx has earned it by doing far more than ditching plastic straws. For example, he uses cloth towels instead paper and washes them with laundry detergent made out of ashes from his firewood stoves. The restaurant is located about 70 kilometres east of Montreal and opened two years with humble eco-friendly initiatives — getting rid of takeout boxes, sourcing local food, reducing water consumption and keeping an eye on energy use. Now, Proulx is developing a 10-year plan to make the restaurant entirely self-sufficient in its food harvesting, energy sources and material use. Source: CBC News
Newfoundland and Labrador
Time to envision a provincial economy beyond oil and gas, say critics
Newfoundland and Labrador needs to start taking a serious look at renewable energy resources to broaden its economic horizons, says one of the co-chairs of the advocacy group Decarbonize NL.
If the province developed all its known oil resources right now, Delia Warren said, there would be no way to meet its targets for limiting the impacts of climate change. And in an economy built on as instable a structure as the oil resource, the province needs to rethink its development projects, Warren said. Warren, a former oil and gas engineer, points to the latest spills as examples of the environmental risks associated with oil and gas development. Those concerns, paired with a market that doesn't guarantee the price of oil, as well as an overall market shift toward renewable energy resources, should push the province to make changes, she said. Source: CBC News
 Nova Scotia
This electric car powered one man's appliances after Hurricane Dorian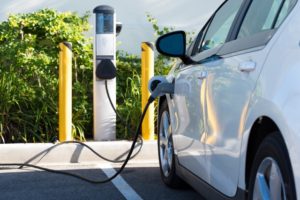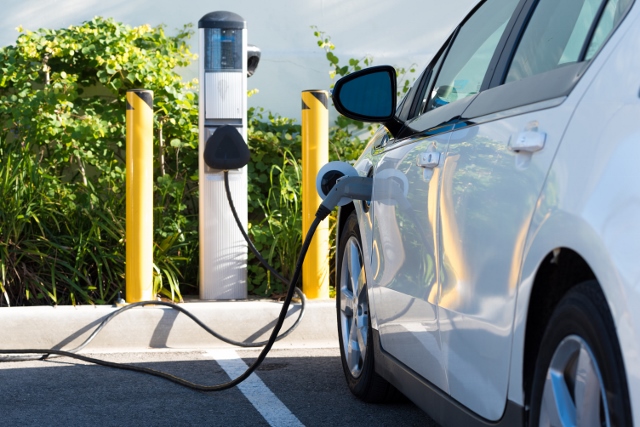 It took a bit of MacGyvering, but one Halifax resident came up with a creative way to keep some of his home's appliances running during a power outage caused by Hurricane Dorian. Joe Williams used an inverter, a couple of electrical cords, a pool noodle and an elastic band to supply his fridge and freezer with power generated by his electric car. On Tuesday morning, Day 4 of the power outage in his area, the meat inside the deep freeze in Williams's garage on Poplar Street was still frozen solid, thanks to his blue Chevrolet Volt. "It's basically a mobile generator here on wheels," Williams said. The plug-in hybrid has a battery pack in the back of the vehicle that's usually used as the car's starter battery. Williams hooked a 2000-watt inverter into the 12-volt battery, supplying 120 volts of electricity to his appliances. Source: CBC News
Nunavut
Building stronger communities across Nunavut with the federal Gas Tax Fund
Modern public infrastructure is key to promoting economic growth and developing healthy, sustainable communities. That is why the Government of Canada is renewing its commitment to municipalities and Indigenous communities through the federal Gas Tax Fund and delivering much needed support for their local priorities.
Nunavut has received the first of two $8.25 million annual installments of the federal Gas Tax Fund (GTF), along with a top-up of $16.5 million, made available through Budget 2019. This top-up doubles the amount of money for Nunavut communities, enabling them to carry out infrastructure projects that support the well-being of their residents. Source: NewsWire
Northwest Territories
N.W.T. MLAs approve updates to decades-old oil and gas laws
MLAs in the Northwest Territories have passed two pieces of oil and gas legislation, replacing decades-old legislation. The Petroleum Resources Act sets the rules around how a company can get permits to explore for and produce oil in the Northwest Territories. The Oil and Gas Operations Act regulates what happens once a company starts exploring for or producing oil and gas.
These bills replace old legislation that mirrored federal laws when the territory inherited authority for its lands, minerals and on-shore petroleum resources from Ottawa in devolution in 2014. They expand the powers of the Office of the Regulator of Oil and Gas Operations and the minister. They'll be able to compel information from resource companies and decide when to withhold that information from the public. Source: CBC News Canada
Yukon
Yukon Energy seeks emergency amendment to water license
Significantly low water levels in Mayo Lake are forcing Yukon Energy to seek emergency amendments to its territorial water licence. "Water levels on Mayo Lake are among the lowest we've seen and the lake isn't refilling the way it usually does during summer months," the company said on its website. "This means less water is available to flow through Mayo Lake to support fish habitat downstream in the Mayo and Stewart rivers."
The emergency amendments, submitted Aug. 1, would allow Yukon Energy to reduce water flows downstream of the lake to the minimum levels required to support fish habitat — 663.25 metres above sea level. Source: Yukon News