Alberta
Varcoe: Resource sector says it can add 2.6 million jobs to a green economic recovery.
Coming out of a global pandemic, Canadians want an economic restart that is green, says the country's new finance minister. In the grips of a downturn that has sent unemployment rates skyrocketing, they also want jobs, says Chrystia Freeland. A new report by a coalition of more than 35 business, labour and Indigenous groups indicates with the right policy changes, Canada's natural resources sector — including the forestry, energy, mining, and related manufacturing industries — could create up to 2.6 million jobs and expand the economy by 17 per cent. And the sector can do it in an environmentally responsible way. Source: Edmonton Journal
Electricity Prices for Alberta
The Alberta power pool price averaged 4.105 cents per kWh in August 2020. This price is 1.309 cents lower than last month's average of 5.414 cents per kWh. The pool price has averaged 4.832 cents per kWh over the last 12 months.
As of September 4, 2020, the forward market was predicting electricity prices for the calendar years of 2020, 2021, 2022, 2023 and 2024. These prices are 5.200, 5.100, 5.300, 5.100, and 5.000 cents per kWh respectively.
Gas Prices for Alberta
Direct Energy's gas rate for August 2020 was $1.359 per GJ in Alberta. The September 2020 rate has been set at $2.492 per GJ. Alberta gas prices have averaged $2.141 per GJ over the last 12 months.
As of September 8, 2020, the forward market was predicting gas prices for the calendar years of 2020, 2021, 2022, 2023, 2024, and 2025. These prices are 2.8, 2.76, 2.53, 2.32, 2.37, and 2.61 cents per GJ respectively.
British Columbia
Air conditioner use has tripled since 2001, new BC Hydro survey suggests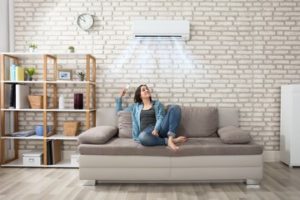 Most British Columbians are paying an average of $200 more than necessary on their summer electricity bills because of inefficient air conditioner use, a new BC Hydro report suggests. The report, based on an online survey of 800 people, estimates that air conditioner use has tripled since 2001 to reach 34 per cent of homes in B.C. — and about a third of those have more than one air conditioner. But according to BC Hydro, most people are using more energy than necessary by setting their thermostats too low or using energy inefficient portable units. The public utility recommends setting the A/C to 25 C, but 90 per cent of those surveyed said they set theirs below that temperature. Meanwhile, 42 per cent of respondents said they use portable air conditioning units. According to BC Hydro, it costs about $99.90 in electricity to run a portable unit for nine hours a day over three months, compared to $40.50 for a window unit. Source: CBC News
Ontario
At former coal generating site, Nanticoke Solar hits milestone in fighting climate change
OPG's new Nanticoke Solar facility recently marked a major milestone, generating more than 100,000 megawatt-hours of clean power to date – enough to power 10,000 homes year-round. The newest addition to OPG's clean energy fleet, the 44 MW Nanticoke Solar went into service in March 2019. Spanning 260 acres, the site consists of 192,431 solar panels, 23 inverters, 16 transformers, and kilometres of above- and below-ground power cabling. Nanticoke Solar is built on the former site of Nanticoke Generating Station, once Ontario's largest coal-fired plant. The coal station operated for more than 40 years before it stopped using coal as fuel in 2013 and was safely demolished in August 2019. Source: Ontario Power Generation
Electricity Prices for Ontario
The Hourly Ontario Energy Price (HOEP) was an average of 1.817 cents per kWh in August 2020. This price is 0.043 cents lower than last month's 1.860 cents per kWh. The twelve month moving average was 1.355 cents per kWh up to August 2020.
The Actual Rate for the Global Adjustment rate Class B for July 2020 was set at 9.902 cents per kWh. The Global Adjustment is an additional charge paid by non-regulated customers. (Source: IESO)
Saskatchewan
Lumsden, Sask., gets $1.1M from Ottawa for solar power project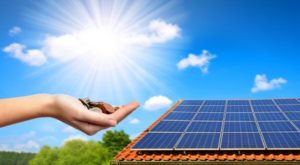 Saskatchewan's biggest cities have been steadily adding solar power, but smaller communities like Lumsden are doing it, too. The town of about 1,800 people nestled in the Qu'Appelle Valley northwest of Regina has installed solar panels as part of an overall upgrade of its sewage treatment system. "The wastewater treatment committee worked on a solution to our sewage lagoon problem and we have that solution in place," said Rhonda Phillips, Lumsden town councillor and chair of the committee. "The solar project is a part of it." Ottawa has put $1.1 million into the town's solar initiative through its Low Carbon Economy Fund. The town currently has three components to its solar project, Phillips said. "One is the recycling centre and it'll be net zero, it's ready to go," she said. "A second part of the project is a wastewater lift station. The third component to the project will bring solar power to the new wastewater treatment plant including all of the associated infrastructure. Over the lifetime of the project, its expected Lumsden will see a cumulative reduction of about 13,200 tonnes of greenhouse gas emissions. That's equivalent to taking 4,000 cars off the road for one year. Source: CBC News
Manitoba
Manitoba First Nation celebrates landmark solar energy project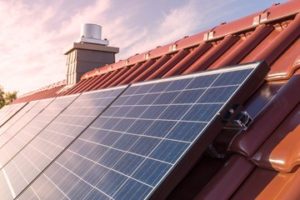 A Manitoba First Nation is celebrating a landmark achievement, by launching what it calls the province's largest solar energy farm. Arlen Dumas, the Grand Chief of the Assembly of Manitoba Chiefs, joined community leaders in Fisher River Cree Nation on Wednesday for an opening ceremony.  A red ribbon was cut to usher in the green energy project, which was built entirely by Indigenous employees. The farm has been up and running since March, but the pandemic delayed the ceremony.  The Indigenous community secured a deal to sell power to Manitoba Hydro for the next 30 years. The Royal Bank of Canada will also purchase green electricity sourced from the solar farm, said Cochrane. Source: CTV News
New Brunswick
NB Power rate-hike holiday not an election gimmick, PCs insist
A multimillion-dollar decision by NB Power not to activate a pending 1.9 per cent rate increase in August saved the Higgs government a potential election irritant with voters. But Mike Holland, who agreed to the plan last month as the province's natural resources and energy development minister, said deferring the rate hike had nothing to do with politics. In 2010, the Progressive Conservatives promised a three-year rate freeze at the utility if elected and made it stick when they formed government, even as NB Power was going $1 billion over budget on the refurbishment of the Point Lepreau nuclear generating station.  In 2018, Liberals promised their own rate freeze on NB Power residential and small business customers, despite significant financial problems at the utility, but they were defeated before being able to implement it. Holland, who is running for re-election in the riding of Albert said this year's deferred rate hike, which amounts to a rate freeze, is a sensible response by NB Power to the economic damage caused to its customers by the COVID-19 pandemic, not an election gimmick. Source: CBC News
Prince Edward Island
Governments unveil $25M solar energy project at Slemon Park
The governments of Canada and P.E.I. are announcing a total of $25 million to fund a project to generate and store solar power in Slemon Park, just outside of Summerside. The 10-megawatt solar array, known as the Slemon Park microgrid project, will cover 40 hectares and is expected to increase renewable energy use on P.E.I. by 3.5 per cent.  "This project will reduce GHG emissions and our reliance on imported power," P.E.I. Energy Minister Steven Myers said in a news release Thursday morning. "This is a positive step in moving Prince Edward Island towards energy independence." Source: CBC News
Québec
The Hilo Smart Home: Savings and Rewards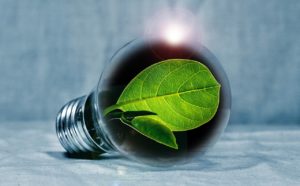 Hilo, Hydro-Québec's subsidiary specializing in new energy services, is launching its smart home service. With Hilo's smart energy offering it's simple for Quebecers to optimize their electricity consumption and save on their bills, while getting cash rewards. Tailored to the needs of individual households, Hilo lets customers use a mobile app to control a range of smart home devices in order to save time and improve their comfort. Customers can initially choose among a range of devices: thermostats, smart hub, bulbs, plugs, dimmers, lights switches, smoke detectors and weather stations. Other products will follow. During some peak demand periods in winter, customers will be invited to take on Hilo challenges. The challenges will involve lowering the thermostat by a few degrees for short periods of time. Based on their level of participation, customers will receive $90 to $100 in cash rewards on average for the winter season. As well, customers who live in single-family homes can look forward to annual energy savings of up to 15%, depending on how many challenges they participate in, their type of home, their energy use habits and the devices they replace. Source: Hydro Quebec
Newfoundland and Labrador
Plunge in oil price, demand pushes Nalcor to $137M loss after 2nd quarter
A steep drop in oil production and demand under the COVID-19 pandemic is still impacting Nalcor Energy's bottom line, as the provincial energy corporation announced a $137-million loss after its second quarter. It's a much different situation from the same time frame in 2019, when the corporation recorded a profit of $119 million. Despite a $37-million profit in the second quarter of 2020, the company is still dealing with a first-quarter loss of $171 million. Nalcor CEO Stan Marshall said completion of the troubled hydroelectric megaproject is in sight, and could, within a month, begin producing power, which will then be sold to lower costs for electricity users in Newfoundland and Labrador. But getting power to Newfoundland will take a bit longer. A problem with the transmission software — the Labrador-Island Link — is still being ironed out. Source: CBC News
Nova Scotia
Another dry summer leaves South Shore communities with water woes
Municipalities are once again offering water for those who need it as rural communities on Nova Scotia's South Shore struggle with another dry summer. The Municipality of Barrington has three fire stations helping to deliver non-potable water once a week to people whose wells have dried up. The municipality has also made the hose at its recreation centre available. Warden Eddie Nickerson said it's been an issue for the past four or five years. He said between 300 and 400 people reported needing help with their wells last summer. Source: CBC News
Nunavut
City of Iqaluit moves closer to long-term water storage solution
The City of Iqaluit is one step closer to a long-term solution to its drinking water storage problem after being presented with three viable options during an engineering and public works committee meeting on Sept. 1. Of those options, only one was recommended, the excavation and construction of a new bermed reservoir adjacent to the aging Lake Geraldine. "Lake Geraldine is reaching its limits in its ability to store water," said Iqaluit's chief administrative officer, Amy Elgersma. This is particularly true over the winter, when "a lot of the water supply is held up because it's essentially ice," she added. According to Tuesday night's presentation, the city's demand for water will only increase. Based on population growth rate estimates and historic water use data, Iqaluit's projected water storage capacity will need to double over the course of the next 20 years in order to meet future demand. Source: Nunatsiaq News
Northwest Territories
Federal environment minister supports giving N.W.T. a seat on oilsands oversight committee
The federal environment minister says he supports giving the N.W.T. a seat at the table when it comes to environmental and water monitoring in Alberta's oilsands. The comments come after the Canadian Press reported that Alberta and the federal government signed a deal to make major cuts to environmental monitoring of the oilsands due to the pandemic. As a result, the budget was reduced for fieldwork on the main branch of the Athabasca River which flows downstream into the Northwest Territories. Source: CBC News
Yukon
Golden Predator joins search for environmentally friendly mining techniques
A mining company active in Yukon says it hopes to lead the way on more environmentally friendly gold mining techniques. Golden Predator Mining and two other companies have formed Group 11 Technologies to research and develop the use of in-situ mining on gold deposits. Cyanide is often used in gold mining to separate gold from the rock. Janet Lee-Sheriff of Golden Predator said putting it into groundwater is not acceptable. It was Golden Predator's work in Yukon that led to another possible solution. The company was looking for a solution other than cyanide to recover the gold from the sample when they found a water-based solution made by a company called EnviroLeach Technologies. The solution is harmless enough that people can drink it with no ill effects. Source: CBC News