Alberta
Electricity emergency alert ends, after Alberta cold snap spiked demand to record high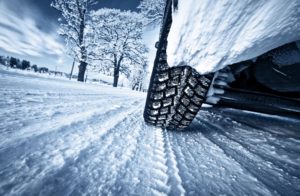 A Level 1 alert was issued at 5:18 p.m. on January 13, meaning all available resources in the energy market were used to meet the load but that some reserves were still available. That alert was upgraded to a Level 2 at 7:20 p.m., stating those reserves were being used and emergency energy was being requested from neighbouring areas. At 9:31 p.m., the AESO alerts ended, as supply was once again enough to meet demand. AESO has yet to officially confirm that record consumption has been surpassed. Prices per megawatt-hour hit the province's cap of $999.99 at 7 p.m. Monday. But short term price spikes will likely only have a small impact on the regulated rate option that many Albertans are on. AESO's peak load forecast shows demand is likely to be nearly as high in the days ahead, with the system expected to reach 101 per cent capacity during peak hours Tuesday through Thursday. Source: CBC News
Electricity Prices for Alberta
The Alberta power pool price averaged 4.319 cents per kWh in December 2019. This price is 1.3 cents lower than last month's average of 5.619 cents per kWh. The pool price has averaged 5.528 cents per kWh over the last 12 months.
As of January 8, 2020, the forward market was predicting electricity prices for the calendar years of 2020, 2021, 2022 and 2023. These prices are 5.725, 5.575, 5.350, and 5.300 cents per kWh respectively.
Gas Prices for Alberta
Direct Energy's gas rate for December 2019 was $3.089 per GJ in Alberta. Alberta gas prices have averaged $1.821 per GJ over the last 12 months.
As of January 6, 2020, the forward market was predicting gas prices for the calendar years of 2020, 2021, 2022, 2023, and 2024. These prices are 2.09, 2.16, 2.18, 2.26, and 2.31 cents per GJ respectively.
British Columbia
Sorting fact from fiction about Vancouver's plastics ban
Last week, Vancouver city council voted to phase in a ban on plastic straws and plastic shopping bags. Under the bylaw, plastic straws will be banned starting in April, and plastic bags will be banned in January 2021. Earlier this year, the city banned businesses from serving food and beverages in foam cups and containers, starting in the new year. Below are the main issues the CPIA raised about the city's single-use reduction strategy, and what CBC learned: Paper products have a higher carbon footprint: a British study found they have a carbon footprint three times bigger than a standard plastic shopping bag, however paper bags don't have the same litter impacts as plastic bags, which can take a long time to decompose. Much like plastic-lined paper containers and cups, styrofoam can only be recycled when it's clean and dry. Source: CBC News
Ontario
Doug Ford government spent $4M on anti-carbon tax ads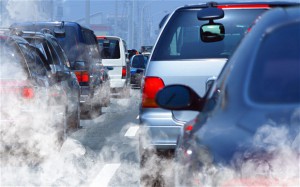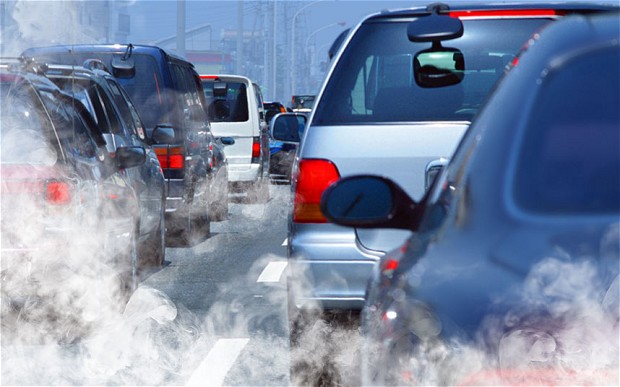 The Ford government's advertising campaign attacking the federal Liberals' carbon pricing system cost Ontario taxpayers $4 million, says the province's auditor general.  The auditor says that last year, the Ford government brought advertising spending down to its lowest level since her office began reviewing ads in 2005. Provincial advertising cost $16.4 million in the 2018-19 fiscal year, down sharply from the $62 million spent in 2017-18 under the former Liberal government. The auditor's report on advertising came the same day as she released a critique of the Ford government's environment plan. The auditor said the government's forecasts for reducing carbon emissions are not based on sound evidence and said its planned actions are insufficient to hit its climate change targets. Ontario is pursuing a legal challenge to the federal carbon pricing regime. In June, the province's top court rejected the government's claim that Ottawa does not have the jurisdiction to impose the carbon tax on Ontario. The Ford government wants the Supreme Court to hear an appeal. Source: CBC News
Electricity Prices for Ontario
The Hourly Ontario Energy Price (HOEP) was an average of 2.059 cents per kWh in December 2019. This price is 0.097 cents higher than last month's 1.962 cents per kWh. The twelve month moving average was 1.676 cents per kWh up to December 2019.
The Actual Rate for the Global Adjustment rate Class B for December 2019 was set at 9.321 cents per kWh. The Global Adjustment is an additional charge paid by non-regulated customers. (Source: IESO)
Saskatchewan
SaskPower asking customers to volunteer for early smart meter installation
The Crown corporation says the meters will be installed this year. "We're thrilled to offer our customers the chance to realize the benefits of smart meters this year," Shawn Schmidt, SaskPower Vice-President of Distribution and Customer Services, said in a news release. "As the province moves to a smart grid we'll be able to find and fix outages faster, and customers will no longer receive estimated bills." According to the Crown, the meters will allow customers to be billed for the exact amount of power they use each month. They will also offer information about power use, and homeowners won't need meter reading on their property. Smart meters are free to customers. SaskPower installed 8,000 commercial smart meters since 2017 across Saskatchewan. The Crown hopes to have 30,000 province-wide by the end of the year. Source: CTV News Regina
Manitoba
Manitoba Premier Brian Pallister plans to discuss carbon tax with prime minister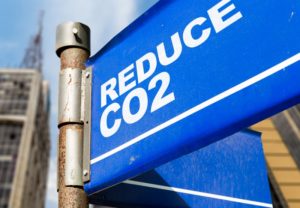 Pallister said he hopes Trudeau can show some flexibility on the carbon tax that Ottawa has imposed on Manitoba and other provinces that have refused to implement their own, especially after poor Liberal election results on the Prairies last fall. Pallister had originally proposed a lower carbon tax than what Ottawa was demanding, then pulled the idea altogether when Ottawa refused to budge. He said Wednesday the federal government should credit Manitoba for the billions of dollars it has spent to develop hydroelectric power, some of which is exported. "Wisconsin, for example, (and) Minnesota benefit by the purchase of clean hydro electricity produced in Manitoba. Yet we get no respect from the federal government for that contribution to a better planet."  The federal government has said carbon pricing is a necessary part of a plan to reduce emissions and the tax is offset by income tax rebates. Pallister said he is not seeking a deal with Ottawa similar to one obtained by New Brunswick last month. New Brunswick is being allowed to apply its own levy on consumer fuels such as gasoline and propane, while also cutting its provincial gas tax to offset the tax. Source: CBC News
New Brunswick
Expert says true smart meter value won't emerge until after they're approved
NB Power's application to buy and deploy advanced metering infrastructure (AMI) has been handicapped into presenting only a fraction of the benefits the devices can deliver. An expert said the Energy and Utilities Board should look beyond NB Power's limited business case in deciding on the technology, which includes smart meters. "One of the challenges inherent in assessing the value of AMI metering infrastructure is that only a portion of future benefits may be known at the time of initial investment," said Philippe Dunsky, a Montreal based energy expert hired by NB Power to testify about potential "unquantified benefits" of smart meters. "Many of those (AMI) services and capabilities are difficult to quantify" he added. "Some are not yet even known and I would argue probably most are not yet known." As an example Dunsky said if NB Power uses smart meters in the future to introduce different prices for electricity at different times of the day it could nudge enough power consumption away from expensive peak hours in the winter to save itself $52 million over 15 years. Source: CBC News
Prince Edward Island
$69M plan for Summerside solar farm announced Tuesday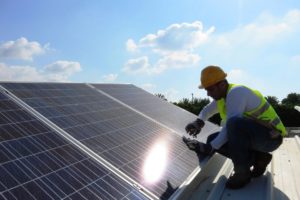 In a release, the province said the project will include a new 21-megawatt solar farm and battery storage facility. The project is expected to cost about $69 million in total. Construction of the farm is expected to begin in the spring and take between 18 and 24 months, creating about 200 jobs, officials said. The plan is to put the farm at a 32.5-hectare well field near the rural municipality of Linkletter, P.E.I., said Greg Gaudet, with the city of Summerside. The aim is to improve the city's energy efficiency and "will allow the city to meet 62 per cent of its electricity needs through renewable energy and reduce carbon dioxide emissions by 21,000 tonnes per year," the release said. Source: CBC News
Québec
Posthaste: Watch out Alberta, Quebec wants to become Canada's new energy powerhouse
Quebec has designs to become a major provincial exporter of energy to the rest of Canada and even wider North America. Quebec is the largest producer of electricity in the country with a generating capacity of 45,402 megawatts. On January 13, premiers of Quebec and Newfoundland and Labrador said they were studying how their hydroelectric resources can help the Atlantic region move away from coal power. Quebec Premier Francois Legault raised the possibility of supplying all of Atlantic Canada's electricity with some combination of hydro power from the two provinces that have often sparred over the resource, CP reported. "It's clear that we have, right now, some capacity, and we can add to this capacity," Legault told Newfoundland and Labrador Premier Dwight Ball. Alberta has also been eyeing a greater role in supplying energy to the Atlantic. But the province's last great push eastwards ended in 2017 when TC Energy's (formerly TransCanada Corp.) Energy East pipeline project — linking Western Canadian oil to the East Coast — was cancelled after opposition from local communities and especially the Quebec government. Source: Financial Post
Newfoundland and Labrador
Tech company planning to prove its thermostats reduce energy cost with new pilot program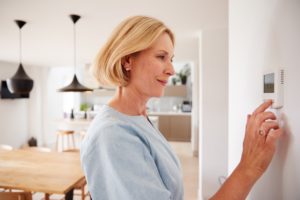 Local tech company Mysa Smart Thermostats is researching how its product will help to reduce strain on the Newfoundland and Labrador's electrical grid. Mysa is hoping 1,000 of its customers will opt in for a pilot program it calls "BrightNL." The program will allow for small adjustments to be made during timed events through the company's thermostat software to reduce the strain on the local electrical grid, while also gathering data to prove that it works. The company is planning to prove that minor adjustments to its thermostats during peak hours on the electrical grid will help to reduce the energy consumption needed to power the grid, while also not interfering with or disrupting lives. The thermostat itself will do the work for the owner, adjusting by 3 C during times when electricity usage is at its highest. The idea is for customers to use energy either an hour before or an hour after peak strain on a power grid. Source: CBC News
Nova Scotia
Halifax councillor wants transit fleet to use hydrogen energy
Richard Zurawski called for a report on hydrogen fuel cells at the December meeting of the city's environment committee. His motion was approved. "I think this is a perfect time for us to start looking at how we can facilitate something that will sustain us for decades to come in a way that will not trash the environment," said Zurawski. Hydrogen fuel cells convert energy into electricity and run vehicles on a battery system similar to that of electric cars, which use lithium batteries. Hydrogen energy produces water — not carbon — when burned. Source: CBC News
Nunavut
QEC laying groundwork for new Arctic Bay power plant
Qulliq Energy Corporation (QEC) has applied for a major project permit to build a
new $32-million power plant in Arctic Bay. The distribution system in Arctic Bay may be fed by a new power plant in the coming years if Qulliq Energy Corporation's application for a major project permit is approved. photo courtesy of QEC. Construction is anticipated to take place from 2020 to 2023, pending ministerial approval. To help cover the construction costs, the power corporation will apply for funding from the federal government's Arctic Energy Fund. Source: Nunavut News
Northwest Territories
This N.W.T.-built home could cut energy bills by almost half, says not-for-profit
Bruce Elliott, the owner of Fiberglass North, shows CBC News inside the two-bedroom unit he and his team are working on. It's the first home he's ever built. Elliott is building and selling energy efficient homes he designed. They have thicker walls and insulation throughout the whole structure to keep in heat during frigid N.W.T. winters. The idea is to provide people with cleaner, more affordable housing. Elliott said he aims to ship these houses "all the way into the high Arctic." During his assessment, Baigent found the current model could save homeowners up to 46 per cent of their energy costs, though he plans to conduct a final evaluation in January, once the structure in finished in Hay River. Baigent said he's seen more energy efficient homes being built in the past few years, especially in Yellowknife, where a bylaw laying out energy efficiency requirements for new buildings came into effect in 2010. That bylaw was removed in June 2018 and replaced by another energy efficiency bylaw in September of the following year. Source: CBC News
Yukon
Whitehorse resident takes solar energy to the bank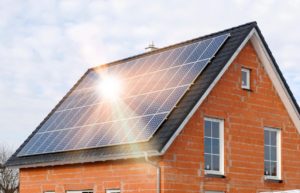 When driving by Gerald Steinhagen's country residence, you can't help but notice a large array of solar panels in his front yard. He has made a big investment in solar panels — to the tune of $85,000.  He said he was told by his installer that he now has the largest private solar panel array north of 60, with two 30-metre double-stacked rows of solar panels in his yard. They were installed in June. It's all because Yukon has one of the best solar rebate programs in the country. He said he went for more solar panels because the payback in investment would be faster. Steinhagen admits that in the month of January he isn't producing much solar energy, especially because the solar panels are covered in snow. But in the summer, his system can produce up to 45 kilowatts, even on cloudy days. An inverter limits his actual output to 30 kilowatts of electricity to match transformer capacity. He says in the summer, he sells excess power back to the Yukon government, and that's his savings for the winter months when he isn't generating a lot of electricity. Steinhagen said he used 20 kilowatts of electricity last year. Half the total energy he produces will be sold back to the Yukon government. Source: CBC News