Alberta 
Varcoe: Alberta's power market changes could add $1.4B in costs for consumers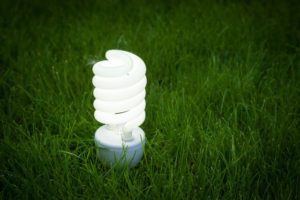 In November 2016, the NDP government announced it would restructure the province's deregulated electricity system, part of a plan to transform the sector by adding more renewable energy and phasing out coal-fired power. The Alberta Electric System Operator (AESO), which manages the power grid, insists a new electricity capacity market being designed for the province won't bring higher costs, but groups representing a wide range of consumers aren't convinced. At an electricity conference in Banff this week, several market players predicted the upcoming changes would lead to higher bills and recommended a revamp of the provincial power market should slow down. Source: Edmonton Journal
Electricity Prices for Alberta
The Alberta power pool price averaged 10.936 cents per kWh in February 2019. This price is 7.153 cents lower than last month's average of 3.783 cents per kWh. The pool price has averaged 5.644 cents per kWh over the last 12 months.
As of February 6, 2019, the forward market was predicting electricity prices for the calendar years of 2019, 2020, 2021, and 2022. These prices are 5.350, 4.725, 4.450, and 4.350 cents per kWh respectively.
Gas Prices for Alberta
Direct Energy's gas rate for February 2019 was $1.990 per GJ in Alberta. The March rate has been set at $3.180 per GJ. Alberta gas prices have averaged $1.654 per GJ over the last 12 months.
As of March 5, 2019, the forward market was predicting gas prices for the calendar years of 2019, 2020, 2021, 2022, 2023, and 2024. These prices are 1.58, 1.77, 1.84, 1.97, 2.20, and 2.35 cents per GJ respectively.
British Columbia
Incentives for new electric vehicle in B.C. could add up to $16K
A new $5,000 federal rebate for electric vehicles under $45K adds to provincial programs. Malik Jamal has been saving up for an electric vehicle. He doesn't own a car now, largely because he doesn't want to pollute the environment with a gas-powered vehicle. Jamal, 28, watched the federal budget announcement closely this week, making note of the $5,000 rebate that will be offered to people buying zero-emission vehicles under $45,000. "I was excited about the plan," said Jamal. "I hadn't considered that it could go together with the B.C. incentives as well." As a B.C. resident, he can access a similar $5,000 rebate for new electric cars costing up to $77,000. There's even a third program, Scrap-It, in which British Columbians can bring in old gas-powered vehicles that qualify, and get another $6,000 toward a new electric vehicle. Source: CBC News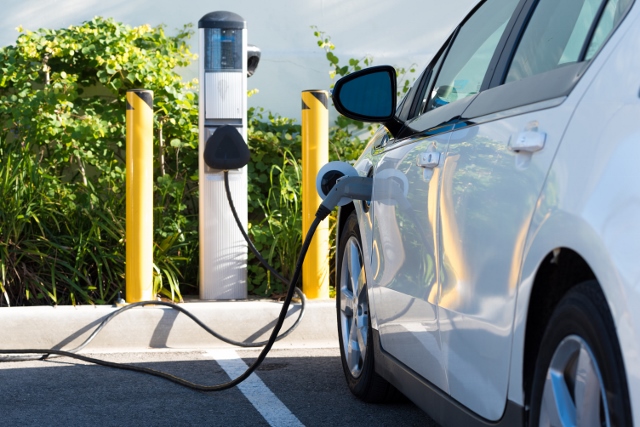 Ontario
Ontario Energy Board needs overhaul to boost public trust, new report says
The three-member panel tasked with reviewing ways to bolster the performance of the Ontario Energy Board recommends it should have more independence, streamline rate change applications and adapt to better address technological changes in the energy sector. The panel recommended the OEB appoint its own board of directors and establish a chief commissioner to oversee regulation. Those measures will help ensure it is recognized as making fair and impartial decisions, the panel said. "Reforming the governance structure is a solid first step toward improving trust and confidence in the regulatory system," the report said. Source: CBC News
Electricity Prices for Ontario
The Hourly Ontario Energy Price (HOEP) was an average of 2.708 cents per kWh in February 2019. This price is 0.072 cents higher than last month's 2.636 cents per kWh. The twelve month moving average was 2.285 cents per kWh up to February 2019.
The Actual Rate for the Global Adjustment rate Class B for February 2019 was set at 8.812 cents per kWh. The Global Adjustment is an additional charge paid by non-regulated customers. (Source: IESO)
Saskatchewan
Federally-imposed carbon tax takes effect in Saskatchewan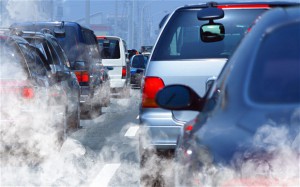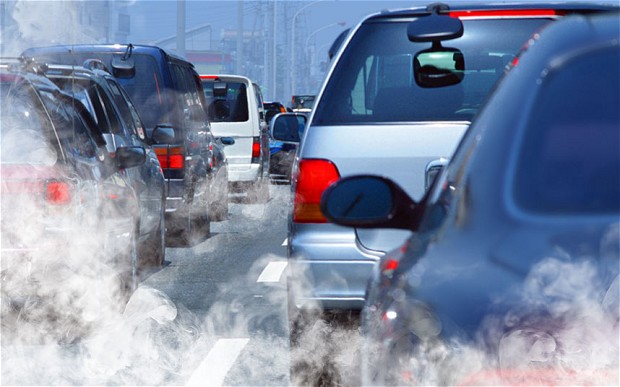 Saskatchewan does not have a carbon tax of its own design, so the federal government has imposed one in an effort to discourage the use of fossil fuels. It is scheduled to increase each year until 2022. The Saskatchewan Party government has steadfastly resisted the imposition of what it calls a 'harmful' carbon tax, and has asked the courts to rule on whether it is unconstitutional. Jeremy Rayner, a professor at the Johnson-Shoyama School of Public Policy who tracks energy policy and its effects, said taxing pollution will change some consumers' behaviour, but that those changes will likely not be enough to allow Canada to cut emissions to the targets it agreed to in the Paris accord over the next 10 years. Rayner estimated a family of four in Saskatchewan will pay roughly $400 more this year to heat a home and fuel vehicles because of carbon pricing. At tax time, that same family should see a federal rebate of just over $600. Source: CBC News
Manitoba
Manitoba Hydro cancels $4.2M payment to municipalities for Manitoba-Minnesota transmission line support
Manitoba Hydro has once again cancelled a planned payout — this time to the communities a controversial transmission line will run through — after a change in policy from the provincial government. The Crown corporation has backed out of an approximately $4.2-million compensation package for six southeastern Manitoba municipalities in connection with a transmission line that will carry power from Manitoba to Minnesota. "They say it's a provincial policy change and we have no say in it," said David Kiansky, reeve of the rural municipality of Stuartburn, on learning of Hydro's rationale last month. Last year, the Progressive Conservative government quashed Hydro's $67.5 million payment to the Manitoba Metis Federation, intended to garner their support for hydroelectricity projects. Premier Brian Pallister referred to the agreement as "persuasion money." Source: CBC News
New Brunswick
NB Power could face $18M carbon tax bill as Ottawa toughens approach
Tougher federal treatment of generating stations that burn coal and petroleum coke, quietly being proposed for next January, could mean an $18 million carbon tax bill for NB Power in 2020 — up to six times more than it's paying this year. It's an amount the utility has not budgeted for and could require additional rate increases to finance. NB Power, which is already projecting little profit for itself over the next four years without factoring in carbon taxes, says it is waiting for more information before it plans for the expense, including whether the Blaine Higgs government can work out a deal on carbon pricing with Ottawa to avoid or mitigate the increase.  Source: CBC News
Prince Edward Island
Efficiency PEI to implement approved list of contractors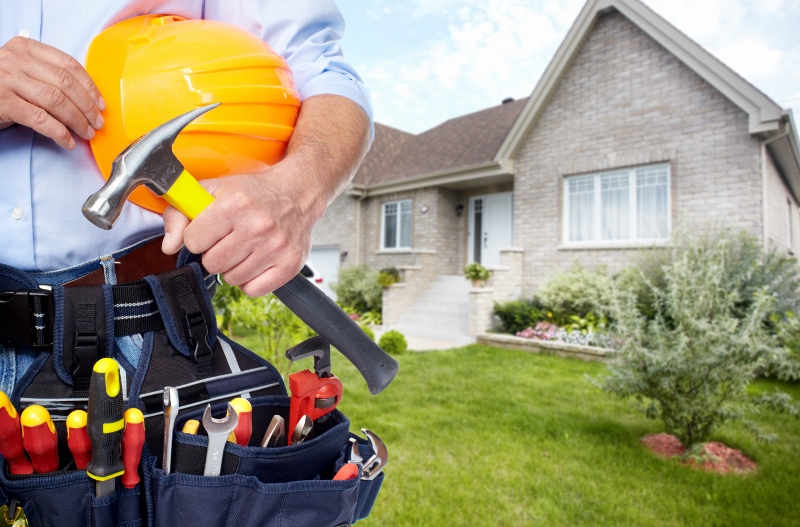 Homeowners taking advantage of Efficiency PEI's rebate program will soon have to hire contractors from the organization's approved list of qualified professionals on the Island. Efficiency PEI is a division of the provincial government that offers rebates and programs aimed at helping Islanders reduce their energy consumption. The rebates are designed to help low income homeowners make upgrades or install equipment to make their houses more energy efficient. "It just kind of makes sure that everyone is getting the same level of service," said Mike Proud, a manager with Efficiency PEI. Source: CBC News
Québec
As carbon tax goes into effect elsewhere, a closer look at Quebec's cap-and-trade system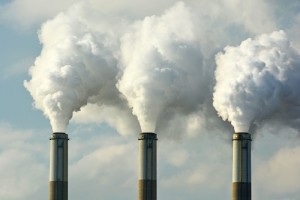 As some conservative-led provinces try to avoid the federal carbon tax, Quebec quietly passed the $3-billion mark in total revenues from its own approach to pricing pollution. The province announced Feb. 27 it raised $215 million at last week's auction of greenhouse gas emission credits, the main currency of its carbon market, which is linked to California's. In all, around 80.9 million vintage credits were sold at $20.82 each, and around $6 million in future credits were sold at $20.68 each.
On the Quebec side, most of the buying was done by the roughly 150 companies required by provincial law to purchase one credit for every tonne of carbon dioxide they emit. All the vintage units sold out, as they have for several consecutive auctions, and the cost of each unit continues to rise steadily, impressing observers of the market. When Ontario abruptly withdrew from the market last year, there were concerns demand would dry up. Europe's carbon market, for instance, suffered from years of low prices, due to an oversupply of credits. But the Western Climate Initiative (WCI) — the name of the cap-and-trade system that allows Quebec and California companies to buy and sell emission credits on each other's carbon markets — has avoided similar volatility. Source: CBC News
Newfoundland and Labrador
Newest electric car retailer hopes supply boosts lacklustre demand
Gordon's first electric car company, Green Rock EVS, sputtered to an end due to a lack of sales. But despite persistent radio silence from prospective buyers across the province, Gordon is taking a risk with his new retailer: the Electric Vehicle Network NL. "We're seeing the uptake of electric vehicles globally and across Canada. The numbers have skyrocketed," he said. "In Newfoundland, they've stayed very flat." One out of 11 new car sales in the rest of Canada has a plug in it, he pointed out. In N.L., it's about one in 3,000. Even though his first venture didn't make much noise, Gordon thinks it's only a matter of time before the cars catch on here, too. Gordon isn't the only one hoping for a rapid rise in popularity. A Public Utilities Board recommendation for rate mitigation following Muskrat Falls also saw widespread uptake of electric vehicles as a way to shift revenue from petroleum to hydro power, hypothetically creating more demand for Muskrat Falls energy and keeping rates low across the board. Source: CBC News