Alberta
Edmonton's new energy efficiency program could save you cash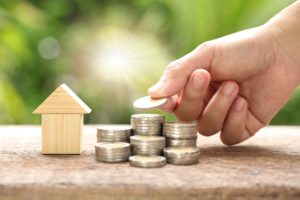 Edmonton residents have an opportunity to save additional money on home energy. The city has launched a new top-up program that allows homeowners to receive an additional 20 per cent in return on home energy evaluations and retrofits through the new Home Energy Plan. The program offers homeowners access to advice on energy efficiency and rebates on home retrofits. Source: Global News
Electricity Prices for Alberta
The Alberta power pool price averaged 3.783 cents per kWh in January 2019. This price is 0.616 cents lower than last month's average of 4.399 cents per kWh. The pool price has averaged 4.994 cents per kWh over the last 12 months.
As of January 8, 2019, the forward market was predicting electricity prices for the calendar years of 2019, 2020, 2021, and 2022. These prices are 5.175, 4.750, 4.500, and 4.300 cents per kWh respectively.
Gas Prices for Alberta
Direct Energy's gas rate for January 2019 was $1.515 per GJ in Alberta. The February rate has been set at $1.990 per GJ. Alberta gas prices have averaged $1.561 per GJ over the last 12 months.
As of January 2, 2019, the forward market was predicting gas prices for the calendar years of 2019, 2020, 2021, 2022, 2023, and 2024. These prices are 1.47, 1.69, 1.83, 1.96, 2.15, and 2.27 cents per GJ respectively.
British Columbia
2018 was a record year for BC Hydro scammers, utility says
Hydro says in a statement that it's received nearly 6,000 reports of customers being contacted by swindlers in the past four years, and that 2,000 of those complaints came in 2018. The utility estimates the number of complaints is far lower than the actual number of scams because it believes most attempted and successful frauds are not reported. It says customers provincewide were bilked out of more than $45,000 in 2018 alone, with Vancouver, Nanaimo, Surrey, Vernon, Burnaby and Richmond the most targeted communities. Source: CBC News
Ontario
Keep climate change money flowing, environment committee urged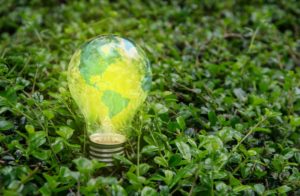 Ottawa city councillors approved nearly $800 million in annual spending on garbage, water and the environment on Tuesday, but still came under fire from residents who say the city isn't devoting enough attention to combating climate change. Some residents also came with their own pitches, such as asking the city to lead by example when it comes to getting residents to ditch plastic water bottles. Eric Schiller, a water engineer, urged the city to do like Montreal and Prince Edward Island and promote its own cheap, tasty tap water. He asked councillors to ban bottled water from vending machines at city buildings once contracts with beverage companies expire. Source: CBC News
Electricity Prices for Ontario
The Hourly Ontario Energy Price (HOEP) was an average of 2.636 cents per kWh in January 2019. This price is 0.024 cents lower than last month's 2.660 cents per kWh. The twelve month moving average was 2.210 cents per kWh up to January 2019.
The Actual Rate for the Global Adjustment rate Class B for January 2019 was set at 8.092 cents per kWh. The Global Adjustment is an additional charge paid by non-regulated customers. (Source: IESO)
Saskatchewan
Saskatchewan makes its legal case, arguing federal carbon tax is unconstitutional
Saskatchewan's legal battle against the carbon tax is not about whether climate change is real, but whether the federal government is violating provincial jurisdiction with its price on pollution. Instead, the case is about what powers the federal government has and doesn't have. Saskatchewan is asking its highest court to answer this question: "The Greenhouse Gas Pollution Pricing Act was introduced into Parliament on March 28, 2018, as Part 5 of Bill C-74. If enacted, will this act be unconstitutional in whole or in part?" The federal government argues climate change is a matter of national concern, and definitively falls under the peace, order and good government clause. Source: CBC News
Manitoba
Manitoba Hydro sets record for electricity use on bitterly cold day
The cold snap in the province has pushed use of electricity from Manitoba Hydro higher than it's ever been. "We set an all-time record for electricity use," Manitoba Hydro spokesperson Bruce Owen said. "Our peak load as of 7 a.m. yesterday was 4,924 megawatts. Our previous record, Jan. 13, 2017, was 4,801 megawatts, so a substantial increase." While the fact the cold came in the middle of the business week and the province's growing population also add to electricity use, by far the biggest reason for the increase is that "it's just so cold," Owen said. The high temperature at the Winnipeg airport on Wednesday was –31 C, about 20 degrees colder than the average high for that date, the Environment Canada website says. Source: CBC News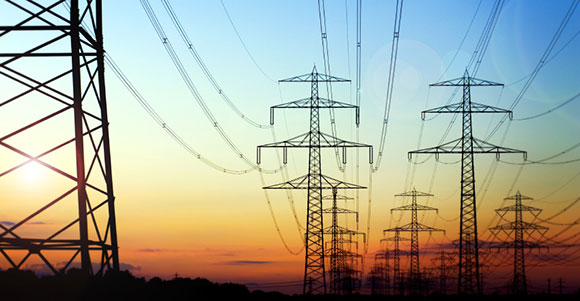 New Brunswick
Edmundston council adopts declaration of climate emergency
A northwestern New Brunswick city council has declared a climate emergency, a move the mayor says is a call to action. Edmundston council on Tuesday joined Halifax and Vancouver in making a declaration to fight climate change. Mayor Cyrille Simard said the declaration, which calls for accelerating the shift to greener forms of energy, reflects the impact climate change is already having on the community. "We see the impact on the ground, we see the cost of that," he said, pointing to torrential rains, flooding that's worse and more frequent, and invasive species. The move is one he hopes other municipalities follow to bring more attention to the issue. The declaration follows a campaign from Australia that calls on people to reach out to their councillors in support of a Citizens' Universal Declaration of Climate Emergency. Source: CBC News
Prince Edward Island
Electrical grid deal could bring renewable energy opportunities to P.E.I.
An agreement between the four Atlantic provinces to improve the electrical grid could bring opportunities to further develop renewable energy, says P.E.I. Premier Wade MacLauchlan. Improvements are also required, said MacLauchlan, just to deal with growing demand. The electrical grid has some bottlenecks. A particular concern is the stretch from Onslow, N.S., to Memramcook, N.B., and another one near Moncton, N.B. These areas need both modernization and more capacity, said P.E.I. Premier Wade MacLauchlan. It was trouble at the distribution point in Memramcook that led to an Island-wide blackout in November. Improvements to the grid will also make it easier to expand the use of renewable energy, he said. Renewables such as wind and solar can be a problem for the grid, because you can't predict when they will be producing power. Source: CBC News
Québec
Saint-Laurent set to meet 2020 target for greenhouse gas emission cuts: borough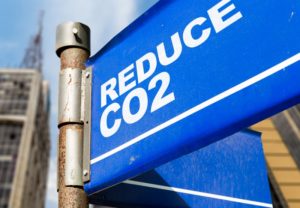 Saint-Laurent is the first place in Quebec with a population of more than 100,000 to have successfully completed the Partners for Climate Protection (PCP) Milestone-5 program. Saint-Laurent borough Mayor Alan DeSousa says the community's participation has helped reduce the borough's greenhouse gas emissions by 21 per cent since 1990. He has been challenging the entire community to do more for the environment for a number of years now and, so far, it seems to be working. The borough has done its part as well, by building LEED-certified facilities, reducing energy consumption in all of its buildings, deploying electric vehicles, using less paper and other measures. Among its initiatives, the borough has added 55 kilometres of bike paths since 2008, 22 electric vehicle charging stations and five car-sharing stations. It offers organic waste collection and a range of subsidies to the population. Residents can get subsidies, for example, if they cut their lawn with mowers not powered by gas, use reusable diapers and install rain-collection barrels. The borough also provides businesses with coaching and information about reducing their carbon footprint. Source: CBC News
Newfoundland and Labrador
 Approval of Newfoundland Power's 2019-2020 General Rate Application:
No Increase in Electricity Rates for Residential Customers
Newfoundland Power Inc. received an order from the Newfoundland and Labrador Board of Commissioners of Public Utilities (PUB) on its 2019-2020 General Rate Application (GRA). There will be no general increase in electricity rates for residential and commercial customers.
Newfoundland Power's proposed energy-efficient LED streetlight service has also been approved. The adoption of LED streetlights as the standard going forward will provide better lighting quality and improved reliability while reducing overall costs to customers. All new streetlight installations and fixture replacements will use LED technology effective March 1, 2019.  Over the past 20 years, Newfoundland Power's costs have added only approximately half a cent per kilowatt hour to our customers' electricity rates. The only change to Newfoundland Power's existing electricity rates effective March 1, 2019, will be the basic customer charge for small commercial customers. Source: Newfoundland Power
Nova Scotia
Nova Scotia issues call for tidal energy demonstration projects
The province is looking for companies to test their renewable energy systems in the Bay of Fundy and the Bras d'Or Lakes. The program will allow for a total of up to 10 megawatts of energy generated from the two sites. One of the reasons behind the call for applicants is that the berths at the Fundy Ocean Research Centre for Energy in the Minas Passage are all occupied. One of the companies interested in testing its system is Big Moon Power. Rather than using a turbine, its technology consists of two parts: a generator on land with a drum that holds a long rope, and an object in the water that looks like a deck barge with a perpendicular piece of steel attached to the bottom called a Kinetic Keel. The provincial energy department said it will probably take two to five years to use up the 10 MW of total energy available under this program, and approvals will happen in 30 to 90 days.  Source: CBC News
Nunavut
How sewage could become an energy resource for Arctic communities
What if you could create sustainable energy just by flushing the toilet?
While sewage is often perceived as a burden rather than a resource, communities around the world are using waste to generate energy and offset negative environmental impacts. Systems that transform sludge—a byproduct of wastewater treatment—to energy can make this a reality for many Arctic communities, addressing not one but two challenges: sustainable energy independence and sewage waste management. In Nunavut researchers are introducing BEAST technology, or Bioelectrochemical Anaerobic Sewage Treatment, that can treat waste on a small scale and has the potential to generate energy when applied at a larger scale. Source: Nunatsiaq News
Northwest Territories
Canada, First Nations express concern over U.S. Arctic drilling plans
The Canadian government, two territories and several First Nations are expressing concerns to the United States over plans to open the calving grounds of a large cross-border caribou herd to energy drilling, despite international agreements to protect it. Yukon and the Northwest Territories have submitted similar concerns as the administration of U.S. President Donald Trump drafts plans to study the environmental impact of selling exploration leases on the ecologically rich plain. "Much of the wildlife that inhabits the … refuge is shared with Canada," says the N.W.T.'s letter to the U.S. "The conservation of these transboundary shared resources is very important to Indigenous groups." Source: CBC News
Yukon
Yukon opens up power generation to communities and private sector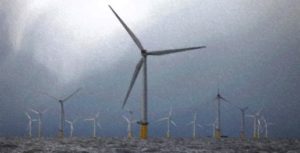 Three wind and solar projects in advanced development stage poised to take advantage of opportunities. Proponents of two independent power projects say they're excited the Yukon government has made it possible for them to sell their power to the electrical utilities Yukon Energy and ATCO Electric Yukon. Three projects are in the advanced stages of development. One is a solar power project in Old Crow. Two others are wind farms. Colin Asselstine, general manager of the Kluane Community Development Corporation, owned by Kluane First Nation, said after six years of work, plans to install three 100-kilowatt wind turbines near Burwash Landing are coming to fruition. The turbines should be ready to begin producing electricity in the fall, which in turn will be sold to ATCO Electric Yukon for distribution to its customers, said Asselstine. Source: CBC News