Alberta
Varcoe: PST, carbon tax 'spoonful of medicine' for Alberta budget woes, says business council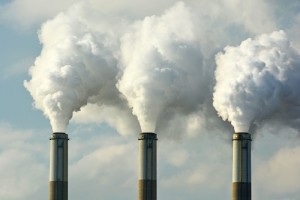 A group that represents Alberta corporate leaders is backing two politically explosive ideas to get the province's finances back in shape — a new sales tax and a consumer carbon tax. Reintroducing an Alberta carbon tax would give the province control of the money — Ottawa is expecting to collect about $1.8 billion this year — and "create a significant revenue stream for the Alberta government," the report states. In an interview, Finance Minister Travis Toews said the government has made its opposition to a carbon tax clear. Any new consumption tax would have to be voted on by Albertans directly. There is also the political reality that polls have indicated most Albertans oppose a provincial sales tax. While taxpayers might be prepared to have the discussion at some point, a lot of groundwork would be required to convince the public about the need for such a tax, said pollster Marc Henry of ThinkHQ Public Affairs. "Albertans have a certain sense of pride of being the only province that doesn't have a PST," he said. Source: Edmonton Journa
Electricity Prices for Alberta
The Alberta power pool price averaged 15.198 cents per kWh in February 2021. This price is 7.909 cents higher than last month's average of 7.289 cents per kWh. The pool price has averaged 5.218 cents per kWh over the last 12 months.
As of February 12, 2021, the forward market was predicting electricity prices for the calendar years of 2021, 2022, 2023, 2024 and 2025. These prices are 6.300, 6.200, 5.400, 5.300 and 5.300 cents per kWh respectively.
Gas Prices for Alberta
Direct Energy's gas rate for February 2021 was $2.766 per GJ in Alberta. The March 2021 rate has been set at $4.102 per GJ. Alberta gas prices have averaged $2.529 per GJ over the last 12 months.
As of March 2, 2021, the forward market was predicting gas prices for the calendar years of 2021, 2022, 2023, 2024, 2025, and 2026. These prices are 2.73, 2.44, 2.26, 2.30, 2.60, and 2.76 cents per GJ respectively.
British Columbia
Site C dam budget nearly doubles to $16B, but B.C. NDP forging on with megaproject
The B.C. NDP government is forging ahead with the Site C dam project after receiving technical reports concluding the project is safe, and financial estimates indicating the cost of reversing the project would have a "severe" impact on taxpayers. The estimated price tag of the hydroelectric project in the province's northeast has now ballooned to $16 billion, nearly double the originally approved budget of $8.775 billion in 2014. According to the B.C. Ministry of Energy, Mines and Low Carbon Emissions, the immediate cost of terminating the project would be $10.2 billion in sunk costs, contract termination and environmental remediation. The result, the government says, would be BC Hydro rate increases of up to 26 per cent for 10 years, or $216 per customer per year. In contrast, the government said at its peak, construction would cost ratepayers three per cent or $32 per customer per year. Source: CBC News
Ontario
OPG Atikokan plant steps up output during cold snap.
It is unusual when the Atikokan, Ont., biomass plant provides electricity for more than a few peak-hours per day, but during a recent cold snap, the plant was crucial to ensuring northwestern Ontario had enough power. Ontario Power Generation said the operation generally provides electricity to the market during periods of high demand, generally in the morning and late afternoon, Monday to Friday. However, in January and February of 2021, the plant operated for 24 days on a 24/7 basis. Bailey said the extreme cold, which drives up the demand for power, was coupled with lower than average water levels throughout the fall and winter, meaning hydroelectric dams in the northwest cannot be used to their full capability. He said demand for electricity was high throughout most of North America, meaning imports of power from Manitoba, were not available, and a line used to move power to Minnesota was unavailable. Source: CBC News
Electricity Prices for Ontario
The Hourly Ontario Energy Price (HOEP) was an average of 3.252 cents per kWh in February 2021. This price is 1.566 cents higher than last month's 1.686 cents per kWh. The twelve month moving average was 1.442 cents per kWh up to February 2021.
The Actual Rate for the Global Adjustment rate Class B for January 2021 was set at 8.297 cents per kWh. The Global Adjustment is an additional charge paid by non-regulated customers. (Source: IESO)
Saskatchewan
SaskPower exporting electricity to help Americans impacted by winter storm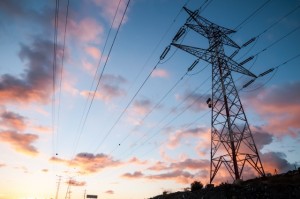 SaskPower is helping people impacted by winter storms in the Southern U.S. The Crown corporation began exporting 150 megawatts of electricity south of the border on Sunday, then bumped that number up to 175 megawatts four days later. SaskPower said in a release that the exported power is being fed through an intertie into the Southwest Power Pool, which co-ordinates the flow of electricity across approximately 60,000 miles of high-voltage transmission lines spanning 14 states. The electricity will be used to help people left in the dark after severe winter storms blew through the Southern U.S. earlier this week. The deep freeze brought temperatures of –2 to –22 C, causing a demand for power that made the electric grid operator impose rotating blackouts, leaving nearly three million customers without electricity. Source: CBC News
Manitoba
Hydro review slams NDP's handling of Bipole III, Keeyask but opposes privatizing Crown corp
Failings in government oversight, incomplete analysis of projects and political stubbornness helped lead to costly overruns on two Manitoba Hydro megaprojects, says an independent review released on Friday. Despite its scathing criticism of how the Keeyask generation project and the Bipole III transmission project were handled by the then-NDP provincial government, the report recommends against privatizing the Crown corporation. Manitoba Crown Services Minister Jeff Wharton released a statement, saying the review "confirms the former government directly interfered to ensure that these projects would conform to their preferences, rather than economic considerations and the clear recommendations of utility and environmental experts. Source: CBC News
New Brunswick
NB Power management at fault for missed debt targets, says auditor general
Wishful thinking and poor forecasting have led NB Power to consistently miss profit and debt reduction targets in recent years with major new expenditures on the horizon, according to an unflattering assessment of the utility's financial management by New Brunswick Auditor General Kim Adair-MacPherson. NB Power ended the 2020 fiscal year with $4.9 billion in net debt, about $700 million higher than targets set for it by the Legislature in 2013. That's a concern, according to the auditor general, because the province guarantees what NB Power owes and significant new spending requirements are approaching. Damaging storms, spotty performance by the Point Lepreau nuclear generating station, low hydro production during dry summers and other problems have all taken turns upsetting the utility's financial plans, but Adair-MacPherson said those risks need to be better accounted for in corporate planning. Source: CBC News
Prince Edward Island
Federal, provincial funds allocated to climate change projects on P.E.I.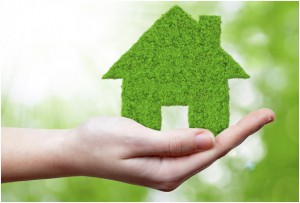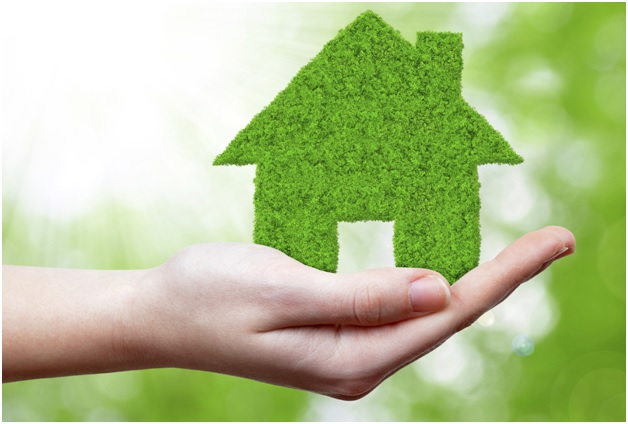 Prince Edward Island is getting 50 new Level 2 electric vehicle charging stations. The federal government announced $250,000 for Maritime Electric to do the work, as part of a series of announcements Thursday on funding for climate change projects. The federal charging station cash will be combined with contributions from the province and Maritime Electric, adding up to just under $600,000. It's part of Natural Resources Canada's Zero-Emission Vehicle Infrastructure Program. As of early February, Natural Resources Canada estimated that the country now has 13,230 electric vehicle chargers at 6,016 public stations. Source: CBC News
Québec
Why cheap wind power is making Quebec's big, old dams more valuable as a 'battery,' say experts
You might think that what with having Canada's largest hydroelectric capacity, providing almost 100 per cent of its electricity, including exports, a new $600-million wind power project is the last thing Quebec would need. That was exactly what experts were saying when Premier François Legault cancelled Apuiat, a private but government-supported wind project in Northern Quebec in 2018. But now as the province relaunches the project, power experts say an investment in wind will actually increase the value of Hydro-Québec's existing hydroelectric infrastructure. Beyond providing clean electricity amid growing demand, they can act like enormous grid-scale batteries, addressing the Achilles heel of intermittent, renewable energy sources such as wind and solar: what do you do when the wind doesn't blow or the sun doesn't shine? Source: CBC News
Newfoundland and Labrador
N.L.'s transition away from oil is necessary for the environment and the economy, prof says
A University of Waterloo professor says Newfoundland and Labrador needs to begin its transition away from oil production, not just for the sake of the environment, but also for the economy. Carter, a professor in political science, says oil and gas is becoming a risky bet as investment dwindles and energy companies begin to see the value of their assets decline. While there will still be demand for oil for years to come, Carter said exponential growth in the production of solar and wind energy means the world will need less and less as time goes on. "We crossed this tipping in 2016 or 2017 when more people were employed in the renewable sector globally than the fossil fuel [industry], more investments going toward a renewable sector than fossil fuels," she said. "The 2020s is the decade of the global energy transition. We are moving, as a global community, away from oil towards low-carbon, renewable energy, so yes, we're going to need oil, but we're going to need a lot less of it." Source: CBC News
Nova Scotia
Emera announces plans to sharply reduce carbon footprint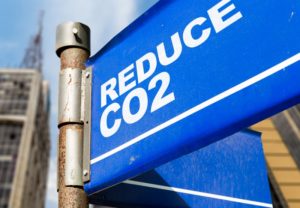 The parent company of Nova Scotia Power announced Tuesday that it will sharply reduce its carbon footprint, setting a goal of achieving net-zero greenhouse gas emissions by 2050 across its North American operations. Energy conglomerate Emera says it wants an 80 per cent reduction in coal usage, when compared to 2005 figures, within two years, and to close all coal-fired plants no later than 2040. It also wants a 55 per cent reduction in carbon emissions by 2025. But retiring Nova Scotia Power's coal plants before 2040, which is mandated in an agreement between Nova Scotia and Canada, will depend largely on the creation of an interconnected Atlantic Canadian electric grid, known as the Atlantic Loop. Emera CEO Scott Balfour said the company is working with five Eastern provinces, other utilities and the federal government to create a regional grid that would provide access to more hydroelectricity. Source: CBC News
Nunavut
Nunavut mine blockade to continue until concerns are addressed, say Inuit hunters
Hunters have blockaded the airstrip and tote road to a Nunavut mine to express their concern that Inuit voices are not being heard in environmental hearings about a planned expansion to the Mary River mine. Namen Inuarak is one of about seven hunters at the blockade. The protesters are from the two communities closest to the mine site, Pond Inlet and Arctic Bay. They worry that the mine expansion threatens wildlife, including marine mammals that communities depend on for food. The mining company, Baffinland, said in a Friday morning release that it's in communication with the hunting group and respects the right to peacefully protest. Source: CBC News
Northwest Territories
N.W.T. waters return to normal after record concentrations of metals found in summer
After a summer that saw record-high water levels and even higher concentrations of metal in two N.W.T. rivers, water testing is showing a return to normal, and officials are anticipating a limited impact on local wildlife. In the early fall, the territorial government released the results of water testing that showed levels of arsenic and other metals more than double previous records. The results followed a sudden and late spring melt that caused record-high water levels on many N.W.T. waterways, necessitating boil water advisories and even forcing the evacuation of some communities. Source: CBC News
Yukon
Yukon Energy one step closer to having largest battery storage site in the North
Yukon Energy says the battery storage project will add security to its grid system. "The main benefit of a battery is to be able to help us meet peak demands, particularly during an emergency," said Andrew Hall, president of Yukon Energy Corporation. He said the battery project will also be used on winter days to avoid running diesel. The utility has reached a deal to lease land for its $31-million grid-scale battery project in Whitehorse. The site will be located near the top of Robert Service Way and close to the Alaska Highway. It will sit on Kwanlin Dün First Nation Settlement Land that overlaps with the traditional territory of the Ta'an Kwäch'än Council. The battery project will benefit both the Kwanlin Dün First Nation and Ta'an Kwäch'än Council, said Hall. There will be procurement and contract opportunities for both First Nations in the future. Source: CBC News