Alberta
UCP cancels planned overhaul of Alberta electricity market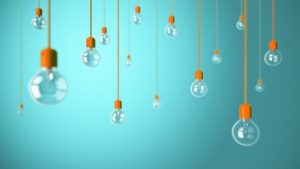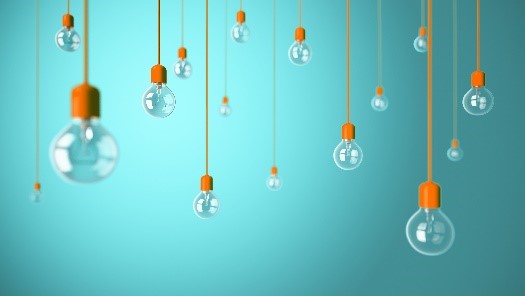 The United Conservative Party has cancelled the NDP's planned overhaul which would have changed Alberta's energy system from an energy-only to a capacity market. "When we started these consultations we asked for specifically three areas we wanted input on: affordability, reliability of the electricity system and the ability to attract investment," Energy Minister Sonya Savage said during the announcement in Calgary late Wednesday afternoon. "We heard from all stakeholders that an energy-only market provides more affordability and it's a simpler structure."
Savage said the government consulted with a number of stakeholders during its 90-day review, from industry to consumer groups, but didn't name any specific organizations involved in consultations. She said money will be saved by returning to the original system, which was established by Ralph Klein's government in 1996, but was unable to put an estimate to the savings. Source: Edmonton News
Electricity Prices for Alberta
The Alberta power pool price averaged 4.099 cents per kWh in July 2019. This price is 1.253 cents lower than last month's average of 5.352 cents per kWh. The pool price has averaged 5.782 cents per kWh over the last 12 months.
As of August 9, 2019, the forward market was predicting electricity prices for the calendar years of 2019, 2020, 2021, and 2022. These prices are 5.975, 5.775, 5.900, and 5.500 cents per kWh respectively.
Gas Prices for Alberta
Direct Energy's gas rate for July 2019 was $0.372 per GJ in Alberta. The August 2019 rate has been set at $1.029 per GJ. Alberta gas prices have averaged $1.720 per GJ over the last 12 months.
As of August 6, 2019, the forward market was predicting gas prices for the calendar years of 2019, 2020, 2021, 2022, 2023, and 2024. These prices are 1.76, 1.74, 1.95, 2.00, 2.13, and 2.32 cents per GJ respectively.
British Columbia
B.C. First Nation buys 5% stake in clean-energy projects worth $2.5B
A First Nation in northwest British Columbia says an investment in clean-energy projects worth more than $2.5 billion represents a historic move toward its economic independence.
The Tahltan Nation announced Monday the purchase of a five per cent stake in three run-of-river hydro-electric projects located in its traditional territories, which include the communities of Iskut, Dease Lake and Telegraph Creek.
Tahltan Central Government President Chad Day said the deal marks a significant economic achievement for the nation as it will generate revenue and provide clean energy for decades.
The Tahltan purchased a portion of Northwest British Columbia Hydro Electric Facilities for more than $124 million from Axium Infrastructure Canada and Manulife Financial Corporation, Day said in a phone interview. Source: CBC News Canada
Ontario
OPG to acquire TC Energy's natural gas-fired plants for $2.18bn
Government-owned electricity generation company Ontario Power Generation (OPG) has signed an agreement to acquire a portfolio of three combined-cycle natural gas-fired plants from TC Energy's wholly owned subsidiary TransCanada Energy for $2.18bn (C$2.87bn).
OPG will acquire full ownership of Napanee Generating Station (900MW), Halton Hills Generating Station (683MW) and TC Energy's 50% stake in the 550MW Portlands Energy Centre.
OPG president and CEO Ken Hartwick said: "The role that natural gas plays in maintaining system reliability has become even more important with the addition of intermittent wind and solar generation in recent years. Source: Power Technology
Photo Source: Kiewet Corporation
Electricity Prices for Ontario
The Hourly Ontario Energy Price (HOEP) was an average of 2.053 cents per kWh in July 2019. This price is 1.686 cents lower than last month's 0.367 cents per kWh. The twelve month moving average was 2.042 cents per kWh up to July 2019.
The Actual Rate for the Global Adjustment rate Class B for August 2019 was set at 9.645 cents per kWh. The Global Adjustment is an additional charge paid by non-regulated customers. (Source: IESO)
Saskatchewan
Well into summer, Saskatchewan's drilling rig count is noticeably sluggish
With oil prices roughly US$10 lower than what they were a year ago, the active drilling rig count across Western Canada is showing a sluggish pace. Not only are the numbers off compared to the same time last year, when oil was US$70 per barrel, but they're even lower than 2017, when oil was US$45 a barrel.
Saskatchewan had 40 out of 110 drilling rigs working as of July 15, according to Rig Locator (riglocator.ca), putting our fleet at a utilization rate of 36 per cent. That's down considerably from 2018, when there were 58 rigs working on July 12, and 2017, when there were 51 rigs working. Source: Yorkton This Week
Manitoba
Efficiency Manitoba forges ahead while fewer people plugged into energy savings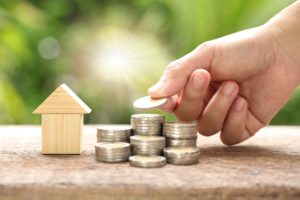 Fewer Manitobans are expected to save money on their electricity bills this year — in part, Manitoba Hydro says, because of the creation of a new Crown corporation devoted to promoting energy conservation.
Manitoba Hydro's tempered expectations follow the government's edict in early 2018 to stop advertising the Power Smart brand it was phasing out in favour of Efficiency Manitoba, the new Crown corporation. The province argued it wasn't prudent to invest in an energy conservation program it was discontinuing.
More than 70,000 customers will save $15 million by taking advantage of energy efficiency programming this year, Manitoba Hydro estimates in its annual conservation plan, which is a decrease from the 82,000 customers saving $17 million in their energy costs estimated for 2018.
Hydro also predicted that 117,000 people will use their incentives and other offerings in 2019, a decrease from the 142,000 Manitobans estimated in 2018. Source: CBC News
New Brunswick
Residential customers could see their Enbridge Gas bill drop by 7%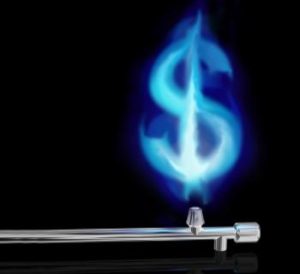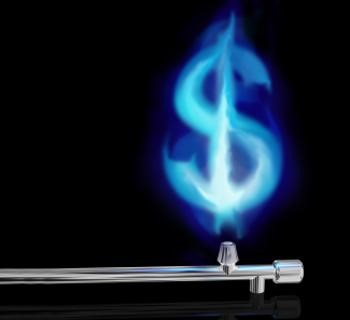 Enbridge Gas has applied to the New Brunswick Energy and Utilities Board to increase the customer charge and distribution rate for its residential customers next year.
But the utility predicts residential customers would still see a seven per cent decrease in their total bill because of anticipated lower natural gas supply costs.
A typical residential customer, for example, who uses 77 gigajoules per year for heat and hot water would see their annual cost decrease by about $142, compared to 2019, Enbridge said in a statement on Tuesday. Source: CBC News
Prince Edward Island
Public divided on more wind turbines in Eastern Kings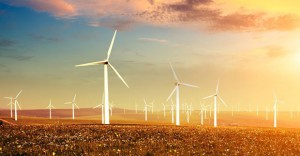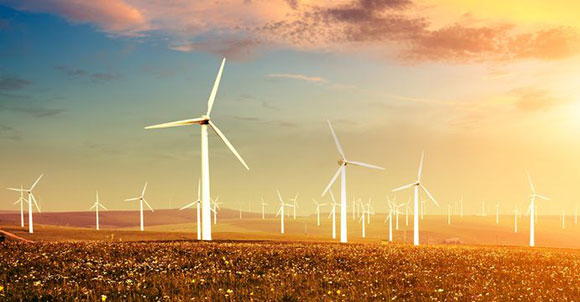 Eastern Kings Municipal Council continues to consider the wind turbine proposal submitted by PEI Energy Corporation while residents remain divided.
"I would hope we can resolve this issue without tearing our community apart," long time resident Charlie MacDonald said, referring to divisions over the initial wind farm installation a dozen years ago.
"Lets get our act together and get this resolved in some way that will help us all."
For the first time since the proposed PEI Energy Corporation project was announced earlier this year, several community members have spoken out publicly supporting the expansion. Last week the public was invited to have their say on the 30 MW wind turbine proposal which has been on the table since the beginning of the year. Source: PEICanada.com
Québec
Public-transit electrification in Québec – STL unveils Québec's first electric city bus with a 250-km range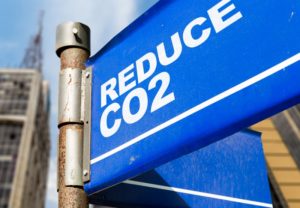 The Société de transport de Laval (STL) today unveiled Québec's first battery-electric city bus with a range of 250 km, which will be used for testing and validation ahead of the 2020 entry into service of the province's first all-electric bus line. The unveiling event was attended by Eva Nassif, Member of Parliament for Vimy, representing the Honourable François-Philippe Champagne, federal Minister of Infrastructure and Communities; François Bonnardel, Québec Minister of Transport and Minister responsible for the Estrie Region; and Marc Demers, Mayor of Laval.
The 100 % electric bus line will comprise 10 such vehicles, acquired as part of the largest contract for electric-bus production ever awarded in Québec. The STL initiated the project to procure 10 40-foot slow-charge electric buses in collaboration with the Association du transport urbain du Québec (ATUQ). The Société de transport de Montréal (STM) participated in the call for tenders with an order of 30 additional buses. Source: Newswire.ca
Newfoundland and Labrador
NL Hydro only utility yet to apply to new system operator
Part of being connected to the North American energy grid for the first time is having a Newfoundland and Labrador system operator (NLSO) overseeing use of the electrical system in real time.
It's an entity able to respond to requests to run power, wheel power, along the high-voltage transmission lines in the province, making decisions on who will have access at any given point. It could be Newfoundland and Labrador Hydro, for example, or Hydro-Québec looking for some reason to send power through Newfoundland and Labrador to reach Nova Scotia and beyond.It could be companies looking to export.
So far, according to a response to questions from The Telegram, the only approaches made to the NLSO have been from Nalcor Energy. Source: The Telegram
Nova Scotia
Nova Scotia issues permits for new tidal energy projects in the Bay of Fundy
An Alberta-based company has been granted permission to try to harness electricity from the powerful tides of the Bay of Fundy. Nova Scotia has issued two renewable energy permits to Jupiter Hydro. Backers have long touted the massive energy potential of Fundy's tides – they are among the world's most powerful – but large-scale commercial efforts to harness them have borne little fruit so far. The Jupiter application says it will use three "floating barge type platforms" carrying its patented technology. The company says it uses helical turbines mounted as if they were outboard motors. Source: Global News
Nunavut
How bundling power can help remote Arctic communities transition to clean energy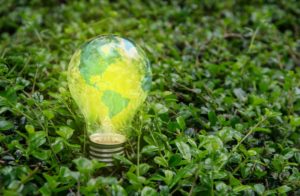 The predominantly Inuit town of Kugaaruk, Nunavut in Canada's far North pays more than a dollar per kWh for electricity — nearly ten times the cost of power in southern Canada. Like many of its remote neighbors in the Arctic, Kugaaruk's steep power prices come from its need to import diesel. Given the off-grid nature of these communities, this diesel is generally shipped in or brought in by air — both of which are expensive forms of transport, compared to the pipelines that serve most major populations centers. Burning diesel also releases black carbon, a local air pollutant and powerful agent of climate change. Source: Nunatsiaq News
Northwest Territories
Clean Technologies Helping Northern Communities Build a Clean Energy Future
Canada's North has a wealth of untapped resources, which can help drive economic prosperity while protecting our environment.
Michael McLeod, Member of Parliament for the Northwest Territories, on behalf of Canada's Minister of Natural Resources, the Honourable Amarjeet Sohi, today announced an investment of $3.8 million for six projects that will bring clean energy technologies to the Northwest Territories and help communities build a cleaner future. Source: Newswire
Yukon
Yukon gets top marks in clean energy report
A new report from the Pembina Institute has given the Yukon top marks when it comes to transitioning remote Indigenous communities away from diesel energy.
The report from the climate change policy think tank titled, "Power shift in remote communities: a cross-Canada scan of clean energy policies," measured provincial and territorial governments' directional policies, utility policies and community engagement work to determine their progress in transitioning from diesel.
Yukon's report card got near-perfect marks, with only "incentives and/or financing for clean energy and energy efficiency" receiving a yellow-circle score, indicating "some policy in place." Source: Yukon News