Alberta
At long last, new carbon capture project launches in Alberta
After more than a decade in the works, a new carbon capture project in Alberta is now operational with lofty goals of sequestering large amounts of emissions, while also helping to revitalize the oil industry in the central part of the province. The Alberta Carbon Trunk Line (ACTL) was awarded provincial and federal funding back in 2009 and startup was expected in 2012, but the project has faced several delays including one caused by the oil price crash in 2014. The system is described as the world's largest capacity pipeline for CO2 from human activity and its capacity represents about 20 per cent of all current oilsands emissions, according to officials with the project. The $1.2-billion project will take emissions from the Redwater Fertilizer factory and the Sturgeon refinery near Edmonton to aging oil reservoirs in central and southern Alberta. About 70 per cent of the Sturgeon refinery's emissions are captured and moved through the pipeline, according to officials. Source: CBC News
Electricity Prices for Alberta
The Alberta power pool price averaged 3.451 cents per kWh in June 2020. This price is 0.812 cents higher than last month's average of 2.639 cents per kWh. The pool price has averaged 4.758 cents per kWh over the last 12 months.
Gas Prices for Alberta
Direct Energy's gas rate for June 2020 was $2.381 per GJ in Alberta. The July 2020 rate has been set at $1.530 per GJ. Alberta gas prices have averaged $1.906 per GJ over the last 12 months.
As of July 6, 2020, the forward market was predicting gas prices for the calendar years of 2020, 2021, 2022, 2023, 2024, and 2025. These prices are 2.03, 2.29, 2.24, 2.21, 2.33, and 2.45 cents per GJ respectively.
British Columbia
How much energy do you need to stay home during a pandemic?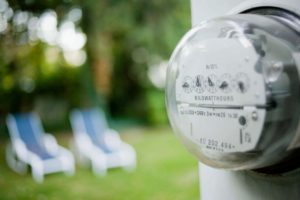 We were surprised to find that, despite the extra dishes and loads of laundry, energy use on both our natural gas and electricity systems was on par with previous years. We dug deeper to see if there was a shift from commercial to residential use as many business customers suspended their operations and people were following the stay-at-home advice of health authorities. We compared energy use in April, the most significant period of COVID-19 restrictions, to previous years. Turns out that residential customers were using about the same amount of energy overall. Residential natural gas use was on par with previous years; residential electricity use on our system was only slightly higher than last year. Source: Fortis BC
Ontario
Ontario will allow hydro customers to opt out of time-of-use pricing
While the Progressive Conservatives are freezing electricity prices round the clock at 12.8 cents per kilowatt hour through Oct. 31, Energy Minister Greg Rickford said consumers will then be able to select the billing plan that works best for them. With the COVID-19 pandemic forcing more people to work from home, Rickford on Monday moved to eliminate time-of-use (TOU) pricing for the next five months. At the start of the outbreak, he cut peak pricing to 10.1 cents per kilowatt hour with rates higher at other times of day, which saved the average household around $20 a month through May. Rickford said that starting Nov. 1, hydro ratepayers will be able to either to return to time-of-use pricing or opt for a new tiered plan that "will provide a set rate for electricity up to a certain level of consumption." Source: The Star
Electricity Prices for Ontario
The Hourly Ontario Energy Price (HOEP) was an average of 1.122 cents per kWh in June 2020. This price is 0.391 cents higher than last month's 0.731 cents per kWh. The twelve month moving average was 1.343 cents per kWh up to June 2020.
Saskatchewan
15 million items recycled within 6 days at SARCAN in Sask.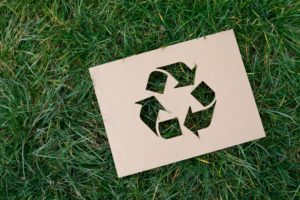 Since SARCAN reopened its doors to the public on June 15, more than 15 million items have been recycled, says Sean Homenick, manager of communications and culture at SARCAN Recycling.  Homenick said the stations were open to bulk recyclers — such as restaurants — on June 8. However, the bulk recyclers only had about three million items, about five times less than the public. The total is about 18 million items recycled since June 8, Homenick said. He said about $1.8 million has been paid out so far. "So we're seeing very busy days," he said. "None of the six days have been our busiest day on record but all together I think it's probably shaping up to be one of the busiest weeks in our history." Source: CBC News
Manitoba
Water and waste chair accepts 'some of the blame' for slow movement on Winnipeg's organics collection
The city councillor responsible for waste collection in Winnipeg says he'd like to see household organics picked up across the city even sooner than a new report envisions. In October, the city plans to launch a pilot project that would see organic waste collected from 4,000 households in five Winnipeg neighbourhoods: Linden Woods, St. George, Inkster Gardens, Daniel McIntyre and Mission Gardens. The test project would last two years and provide the city with the knowledge of how to collect organic waste from every household. A final report recommending ways to do that is due at the end of 2023. St. Vital Coun. Brian Mayes, who chairs city council's water and waste committee, said he'd like to see the process move more quickly. Mayes said at the very least, he would like to see the city be able to include organics collection the next time it issues a tender for waste collection. The city's contracts with GFL and Miller Environmental are slated to expire in 2025. Source: CBC News
New Brunswick
Rates would have soared if NB Power hadn't abandoned iron plant project, utility says
NB Power says it pulled out of a proposal for an iron processing plant in northern New Brunswick because it would have been forced to pass on costs to ratepayers in the hundreds of millions of dollars. The potentially higher operating costs for the utility's Belledune generating station, which would have burned gas byproduct from the Maritime Iron plant, were unacceptable, NB Power CEO Keith Cronkhite said in an interview. Another issue was whether its emissions would be attributed to NB Power or Maritime Iron alone. Louise Comeau of the Conservation Council of New Brunswick said that was a key distinction, because if Ottawa considered the emissions to be coming from NB Power, it would be on the hook for the resulting carbon taxes. Another element of uncertainty for the utility is that the federal government has yet to approve New Brunswick's proposed carbon pricing system for heavy industry, a system that would see NB Power pay a carbon price on a much smaller share of its emissions. Source: CBC News
Prince Edward Island
Single-use plastic bags all but disappear from P.E.I.'s waste system in 1st year of ban
One year after Prince Edward Island became the first province to ban single-use plastic bags, the Island has managed to keep millions of them from entering its waste management system.  The province implemented the Plastic Bag Reduction Act on July 1, 2019. Since then, businesses have been prohibited from offering single-use plastic bags at the checkout.  Before the ban, the Island saw between 15 and 16 million plastic bags collected by Island Waste Management Corporation (IWMC) every year.  Although the single-use plastic bags are recyclable, it had been increasingly difficult for IWMC to find any recycling market for the bags.  They had been used as fuel for heating and cooling some public buildings in Charlottetown. In an email, a representative for the Department of Environment, Water and Climate Change echoed that sentiment, calling the response from Islanders, "fantastic." Businesses caught breaching the act could be fined up to $10,000 and individuals could be fined $500.  But in the first year since implementing the act, no fines have been issued. Source: CBC News
Québec
All Quebecers will have compost bins by 2025, provincial government says
The Quebec government wants to bring compost collection to all Quebec municipalities within the next five years,  Quebec Environment Minister Benoit Charette announced. Charette said Quebec will inject $1.2 billion over the next 10 years to help municipalities establish compost collection and processing plants. Only about half the municipalities in Quebec currently have curbside compost pickup. The province also wants all industries, businesses and other institutions to start composting by 2025. This measure is part of the Quebec government's efforts to reduce greenhouse gas emissions. When organic waste decomposes in landfills, methane, a potent greenhouse gas, is produced. The environmental impact of those emissions is equivalent to about 77,000 cars on the road, Charette said. By 2030, Charette said he is aiming to reduce 270,000 tonnes of carbon dioxide-equivalent greenhouse gases per year. He is also aiming to have 70 per cent of all organic material recycled or turned into compost by then. Quebec generates significant quantities of organic waste, which makes up 60 per cent of the 5.8 million tonnes of residual materials eliminated each year. Source: CBC News
Newfoundland and Labrador
PUB approves one-time July credit for customers
Newfoundland and Labrador's electricity regulator has approved a one-time credit for customers, which will be applied to bills in July. Dennis Browne, the provincial consumer advocate, confirmed in a news release that the board approved the credit through its rate stabilization plan for customers whose electricity rates are affected by oil meaning anyone not on the Labrador interconnected system, including those who use diesel on Labrador's north coast. "This July 2020 one-time credit will provide some COVID financial relief to consumers, including restaurateurs, small businesses and municipalities," Browne said. In May, the provincial government directed the PUB to provide the credit, as lower than expected oil prices have left a $50-million surplus in the rate stabilization fund. The credit will cover July 1 to June 30, 2021. Customers will receive the credit on their July utility bill, with the amount determined by their energy usage. Source: CBC News
Nova Scotia
Nova Scotia Power ordered to pay $250,000 for failing to meet standards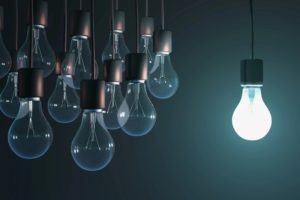 Nova Scotia Power has been fined $250,000 for consistently failing to meet reliability and customer service standards. The "administrative penalty" was levied by the Nova Scotia Utility and Review Board after the regulator found the company missed six of 13 performance targets in 2019, including standards for the frequency and length of power outages. It was the third consecutive year Nova Scotia Power failed to meet all its standards. It missed more targets each year. The money, which is due by the end of September, will come from shareholders and be used to lower the fuel bill customers pay to generate electricity. That amount is too small to lower rates. Nova Scotia Power performance standards for reliability, response to adverse weather and customer service were established in 2016. They grew out of widespread frustration from post-tropical storm Arthur in 2014, which knocked out power to 250,000 customers for up to a week. Source: CBC News
Nunavut
The Future of Solar in Nunavut
Energy in Nunavut is precarious. All of the energy in the territory is imported; Nunavummiut have to rely on diesel sent in from other parts of the world in order to manage electric needs. This is incredibly expensive, so much of the cost is subsidized by the government; Nunavut spends $60 million dollars a year on fuel subsidies alone. The price of fossil fuels is slated to rise as conventional sources become depleted, and we begin to rely on pricier unconventional oil; prices are also subject to fluctuations caused by international politics. The money Nunavut spends on diesel subsidies could instead be used on social programs, housing projects, infrastructure development, and more. Reducing reliance on diesel could reduce the cost of power for Nunavummiut; it would also reduce price fluctuations, making budgeting easier. All of this can be accomplished through the strategic deployment of solar panels, both by Qulliq Energy Corporation (QEC) and citizens. Solar projects can be deployed in any community. That's why Kugluktuk is getting a solar-diesel hybrid plant; Qulliq will be running a battery of tests at this plant to see how much money can be saved using these types of generators. The advantage of the hybrid plant is quite straightforward; during Nunavut's summer days, the panels can generate energy almost constantly, while in the winter, diesel fuel can be used. Source: Powertec Solar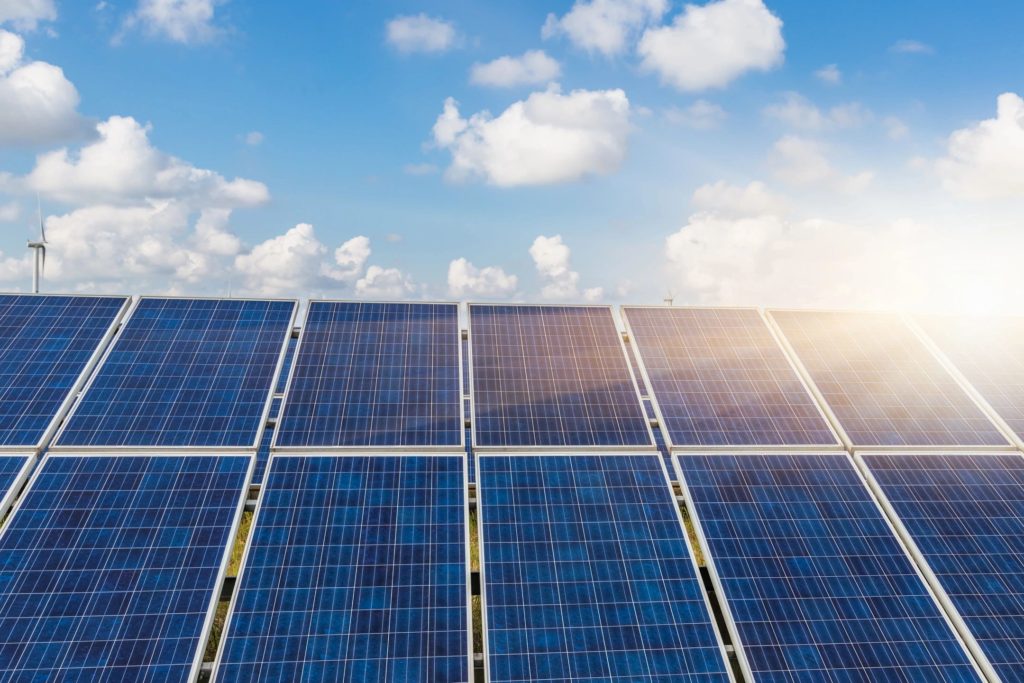 Northwest Territories
Some MLAs on N.W.T. environment committee lukewarm to renewable diesel
Researchers have an idea on how to replace fossil diesel in the Northwest Territories which they say can help reduce emissions in the territory by half. However, some MLAs on the N.W.T.'s environment committee seem lukewarm on the proposed ideas. Andrew Robinson, a co-author of the Alternatives North report released in April called Climate Emergency: Getting the N.W.T. Off Diesel, says the government should be responding to climate change with urgency. He presented highlights of the report during a public review by the standing committee on economic development and environment. According to the data in the report, about 36 per cent of emissions in the territory comes from heavy duty diesel vehicles, like mining equipment including excavators, haul trucks and loaders. Robinson suggested several options to the committee — three of which in particular that could be "surprisingly affordable" solutions. Those include a transition to a plant and animal fat-based diesel (called renewable diesel), buying carbon offsets and using biomass, like wood pellets, to heat communities. Source: CBC News
Yukon
New contract approved for landfill management
Whitehorse city council voted to award a new landfill operations management contract and related operating budget amendments at the regular council meeting on June 29. According to the report from administration, a request for tender was prepared to find a contractor to "supply staff and equipment to fulfill the duties required for the daily operations" of the city's Son of War Eagle Waste Management Facility including burial, compaction and cover of solid waste, maintaining stockpiles, burial of dangerous waste, construction of service roads and tipping pads, litter cleaning, and snow clearing and removal. The contract will be awarded to Norcope Construction Group, which had the lowest bid for the five-year contract — the contract begins on July 1, 2020 and ends on June 30, 2025 — at a rate of $814,149 per year, excluding GST. Source: Yukon News