Alberta 
Alberta's carbon tax brought in billions. See where it went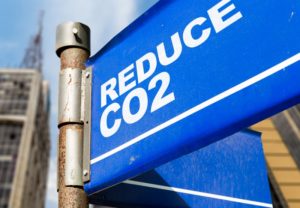 NDP's carbon tax was expected to bring in $2.6B by end of March. The carbon tax started at $20 per tonne, increasing to $30 a tonne the following year. Single people earning less than $47,500 a year, or families earning less than $95,000 a year, receive a full rebate to help offset costs of the carbon levy. Nearly $169 million has also been dispersed through Energy Efficiency Alberta through various programs, grants, financial incentives and rebates. Much of the money collected from these large-scale emitters goes back into the industry through grants for research and innovation projects aimed at reducing greenhouse gas emissions through technology. Source: CBC News
Electricity Prices for Alberta
The Alberta power pool price averaged 6.495 cents per kWh in March 2019. This price is 4.441 cents lower than last month's average of 10.936 cents per kWh. The pool price has averaged 5.917 cents per kWh over the last 12 months.
As of April 2, 2019, the forward market was predicting electricity prices for the calendar years of 2019, 2020, 2021, and 2022. These prices are 5.825, 5.100, 4.925, and 4.625 cents per kWh respectively.
Gas Prices for Alberta
Direct Energy's gas rate for March 2019 was $3.180 per GJ in Alberta. This rate reflects a market price for March supplies of approximately $1.941 per GJ as reported by the NGX, and incorporates an adjustment of $1.239 per GJ for February and prior months. The April rate has been set at $2.885 per GJ. Alberta gas prices have averaged $1.730 per GJ over the last 12 months.
As of April 2, 2019, the forward market was predicting gas prices for the calendar years of 2019, 2020, 2021, 2022, 2023, and 2024. These prices are 1.39, 1.61, 1.74, 1.92, 2.16, and 2.39 cents per GJ respectively.
British Columbia
Luxury high-rise condos are 'guzzling electricity,' says BC Hydro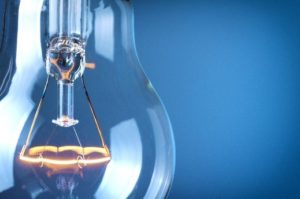 BC Hydro data shows electricity use in condos has "nearly doubled since the 1980s, with the largest period of growth between 1999 and 2009 when the average newly built high-rise building's electricity consumption increased by 65 per cent." "This is likely due to the addition of more luxurious amenities like heated pools, hot tubs, saunas, fitness centres and movie theatres," said BC Hydro. "With sales, and construction of highrise buildings increasing, so is the amount of power being used," says BC Hydro. "Highrise luxury buildings consume about three to four times more electricity than low-rise buildings." Source: Vancouver is awesome
Ontario
Ontario changes regulations on who pays to upgrade power lines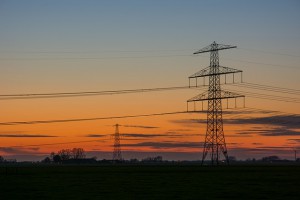 Changes approved by the Ontario Energy Board could make upgrades to power lines across the province cheaper for industries setting up shop in far-flung parts of the province. The OEB recently overhauled the rules on who pays for the upgrades to power lines. Previously, if industry required a line to be upgraded, it would bear the full cost of the upgrade. Now, a company only has to pay a portion of the upgrade. Iain Angus, the co-chair of the energy task force with Common Voice Northwest, said one example is an upgrade needed on the power line to Greenstone. "Every ratepayer in Ontario, up until the time of the previous Conservative government dismantled Ontario Hydro, the costs were shared throughout," he continued. "It's the socialization of the cost of infrastructure, just like our highways are done today, and so forth." Source: CBC News
Electricity Prices for Ontario
The Hourly Ontario Energy Price (HOEP) was an average of 2.670 cents per kWh in March 2019. This price is 0.038 cents lower than last month's 2.708 cents per kWh. The twelve month moving average was 2.370 cents per kWh up to March 2019.
The Actual Rate for the Global Adjustment rate Class B for March 2019 was set at 8.041 cents per kWh. The Global Adjustment is an additional charge paid by non-regulated customers. (Source: IESO)
Saskatchewan
Saskatchewan premier wants intervener status in Manitoba carbon tax suit
Saskatchewan Premier Scott Moe says he welcomes Manitoba in the legal fight against Ottawa over the federal carbon tax. Moe told about 1,500 people at a Regina rally opposing the tax that Saskatchewan is making a difference by leading the battle. Manitoba announced that it is following Saskatchewan and Ontario in challenging the tax in court. Ottawa started imposing its own tax on the three provinces, along with New Brunswick, because they refused to enact their own carbon levies. Alberta's United Conservative Party Leader Jason Kenney has said that if he were to win the province's April 16 election, he would axe its carbon tax and file a court challenge on the federal levy. Source: CBC News
Manitoba
Carbon tax 'could be part of solution' but federal plan flawed, Manitoba premier says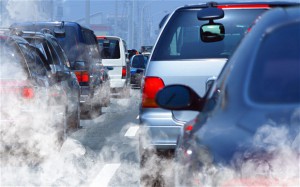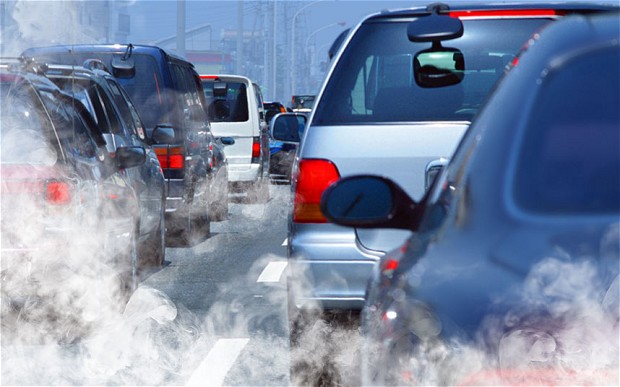 Manitoba's premier thinks a carbon tax "could be part of the solution" but during an interview with CBC Radio, he wouldn't commit to including one in the province's climate action plan. "The idea, of course, is to change our habits, get us all thinking about our carbon footprint and get us focused on reducing it," Pallister told Marcy Markusa, host of CBC Manitoba's morning radio show. Manitoba's climate change plan originally included a carbon tax, but Pallister withdrew that part of the plan last October. Setting Manitoba's carbon tax higher than the rate at the beginning of the federal plan — which will increase each year until 2022, but will also include a carbon tax rebate — would have been more likely to encourage people to change their behaviour, the premier said. "Boiling the frog, if you like — a little bit of a tax and then we'll give you the money back — how does that work to change behaviours?" he said. "We're not thinking that the federal plan's totally bad, but we are thinking it lacks a number of issues that we're addressing with Manitoba's plan." Source: CBC News
New Brunswick
NB Power management pay not excessive, utility claims
In responses to a series of written questions about pay levels at the utility by public intervener Heather Black in advance of its May rate hearing, NB Power released information appearing to show compensation among its managers are in the bottom 25 per cent of similar employers in Atlantic Canada. Pay for its most senior executives, including vice-presidents, is as much as $75,000 per year lower than regional peers. "NB Power non-union salary ranges are trending at the lower end of the annual salary range [for similar regional companies] and [worse] as the annual salary range increases," the utility wrote in explaining its position on management pay at NB Power. However, the material does not specifically address the pay of NB Power president Gaëtan Thomas who, according to the latest available public accounts, earned just below $575,000 in 2017 — about $300,000 more than the utility's senior non-nuclear vice-presidents. Source: CBC News
Prince Edward Island
Parties split on approach to carbon pricing on P.E.I.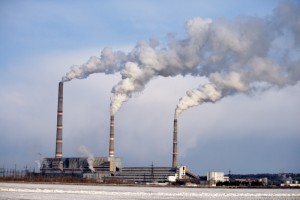 In the midst of a heated national debate over carbon pricing, and with the issue flaring up in Alberta's campaign, none of the parties on P.E.I. have so far tried to push this issue into the spotlight. The PCs aren't saying much about their plans for carbon pricing, except that a PC government would not have P.E.I. join other provinces fighting the federal government's carbon tax in court. If elected, the Greens and NDP say they would increase gas taxes on P.E.I. and use the proceeds to fund a carbon tax rebate program. Under the deal worked out between the P.E.I. government and Ottawa, home heating oil and propane are both exempt from the province's carbon levy, but those exemptions will be reviewed in 2020. It's also not clear whether P.E.I.'s carbon levy will continue to increase past 2020 in step with the federal price on carbon. Source: CBC News
Québec
Transmission project obtains a key authorization in Maine
Maine's Public Utilities Commission (PUC) gave the green light to the New England Clean Energy Connect (NECEC) project. This project consists in the construction of a transmission line to send Hydro-Québec's energy to Massachusetts under agreements signed with the state's electric distribution companies. In a 3-0 vote, the PUC's commissioners chose to issue the Certificate of Public Convenience and Necessity, concluding the project will generate significant benefits for the state of Maine. They also highlighted NECEC's environmental advantages, since the energy transmitted over the line would help reduce the burning of fossil fuels in the region. Source: Hydro Quebec
Newfoundland and Labrador
Remote Labrador may get more server farms under N.L. government plan
Remote Labrador could host more server farms for Bitcoin and other high-energy users under a plan from the provincial government. The province unveiled a plan that it hopes will soften the blow of electricity price hikes expected when the over-budget Muskrat Falls hydro megaproject comes fully on-line next year. The plan says growing Labrador's data centre sector could turn surplus power into profit. Such centres process and store mass amounts of data from clients like "blockchain" data processing for cryptocurrencies like Bitcoin, and the government says there are outstanding requests for service. Source: Prince George Citizen
Nova Scotia
Moncton business group calls for 'made-in-New Brunswick' carbon pricing
John Wishart, the CEO of the Greater Moncton Chamber of Commerce, said the increase in gas prices, brought about by New Brunswick not coming up with its own carbon price, is hurting small businesses and making them uncompetitive with their Atlantic Canadian counterparts. Wishart is concerned that with a new provincial Progressive Conservative government and an upcoming federal election, any middle-ground voices are being lost. After the PCs were sworn in last fall, Premier Blaine Higgs said he would try to find a "Plan B," while at the same time joining three other provinces trying to get the federal government's carbon scheme struck down. Source: CBC News
Nunavut
New Cape Dorset QEC plant another step toward cutting out diesel
A new Qulliq Energy Corp. power plant in Cape Dorset, tucked away about two kilometres from the downtown core, is not only quieter for the community and more reliable, but also cleaner. Since opening in December 2018, the new plant has been in the process of slowly replacing one of the oldest diesel power plants in the territory. QEC plans to integrate renewable energy systems into the territory's energy grid. In 2018, QEC completed a pre-feasibility study to identify potential geothermal resources in the territory. The final report suggests some options for future studies in areas determined to have enough potential geothermal activity. As well, there is solar energy potential in the territory—particularly in the summer months and the southern areas of Nunavut. QEC installed 11 solar panels at the Iqaluit power plant and integrated them into the local power grid. The company is now applying this approach to residents with its net metering program, which allows customers to connect their own solar panels to Iqaluit's power grid. Additionally, in 2016, QEC ran a study on wind power potential in Nunavut. It found that Iqaluit would be the best location for a first large wind turbine project.Sanikiluaq would be the best place to try a small wind turbine, the report says. Source: Nunatsiaq News
Northwest Territories
New, bigger energy rebates now available in NWT
The Arctic Energy Alliance has announced a range of improved energy rebates for NWT residents and businesses, following a leap in territorial government funding. The Alliance, an energy-efficiency not-for-profit, said its new rebates were the best ever to be offered in the Northwest Territories. They include increased rebates for energy-saving household products. Rebates for energy-efficient building improvements, or projects like the installation of solar panels, have in some cases more than doubled. Source: Cabin Radio
Yukon
Canada Invests in Smart Grid Technology to Reduce Energy Costs in Yukon
Yukon Energy Corporation receivevd a $650,000 investment to cut energy costs, reduce the use of fuel to generate electricity during high-demand peaks and lower greenhouse gas emissions. The Residential Demand Response Program will make the territory's electrical grid more efficient by equipping up to 400 homes with smart devices. These devices will allow Yukon Energy to shift participating customers' energy demand to off-peak hours and meet the Yukon's growing energy capacity needs in a cost-effective and sustainable way while reducing greenhouse gas emissions. This program is a joint collaboration between Yukon Energy Corporation, Yukon Development Corporation and ATCO Electric Yukon. Funding for this project is provided by Natural Resources Canada's Smart Grid Program, which allows utilities to reduce pollution and optimize electricity use while encouraging innovation. The program is part of the Government of Canada's more than $180-billion Investing in Canada infrastructure plan. Source: Government of Canada News Release