Alberta 
OPINION | Ottawa imposing a carbon tax on Alberta bodes well for TMX project. Really.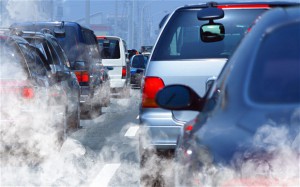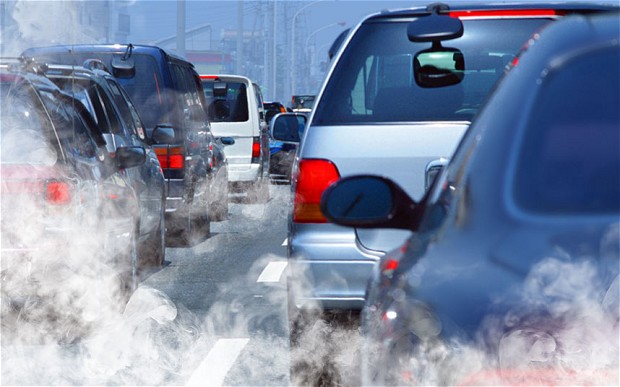 Less than 10 days after Jason Kenney's United Conservative government killed Alberta's carbon tax, the federal government announced Thursday it will impose its own carbon tax on the province starting Jan. 1, 2020. There will be much gnashing of teeth and pulling of hair by Alberta Conservatives who view a price on carbon as pretty much the fifth horseman of the apocalypse. But they should be happy. McKenna's carbon-tax declaration bodes well for the fate of the Trans Mountain pipeline expansion expected to be announced next June 18. Source: CBC News
Electricity Prices for Alberta
The Alberta power pool price averaged 7.478 cents per kWh in May 2019. This price is 3.398 cents higher than last month's average of 4.080 cents per kWh. The pool price has averaged 6.010 cents per kWh over the last 12 months.
As of June 4, 2019, the forward market was predicting electricity prices for the calendar years of 2019, 2020, 2021, and 2022. These prices are 6.325, 5.425, 5.550, and 5.125 cents per kWh respectively.
Gas Prices for Alberta
Direct Energy's gas rate for May 2019 was $2.285 per GJ in Alberta. The June rate has been set at $0.365 per GJ. Alberta gas prices have averaged $1.823 per GJ over the last 12 months.
As of June 3, 2019, the forward market was predicting gas prices for the calendar years of 2019, 2020, 2021, 2022, 2023, and 2024. These prices are 1.48, 1.59, 1.84, 1.97, 2.23, and 2.44 cents per GJ respectively.
British Columbia
B.C. can't impose environmental laws that could kill Trans Mountain pipeline, court rules
The province's top court said proposed legislation to limit the flow of increased amounts of "heavy oil" into B.C. would be in direct conflict with federal jurisdiction over interprovincial pipelines. The five-judge panel found that, if introduced, the amendments to B.C.'s Environmental Management Act would essentially usurp the National Energy Board's role in approving projects in the national interest.  The decision is a huge blow to B.C.'s NDP government and will likely be appealed to the Supreme Court of Canada. The pipeline is on hold as Ottawa moves to rectify shortcomings identified in a Federal Appeal Court ruling last year that said the federal government had failed to adequately consult with First Nations, and had not fully considered the impact that shipping the oil would have on marine life. Source: CBC News
Ontario 
Provincial energy ministers say 'cherry-picking' 99 changes to Bill C-69 isn't enough
The federal government has accepted a record number of Senate changes to its environmental assessment overhaul bill, but provincial energy ministers from Alberta, Saskatchewan and Ontario say the bill shouldn't be passed unless every single amendment goes through. Last week, the Senate passed an unprecedented 188 amendments to the bill after months of study and a cross-country committee tour to regions most affected by changes to the natural resources and energy regulatory regime. The federal Liberal government accepted 99 of those amendments — 62 verbatim and 37 others with substantial tweaks — but rejected many that one industry association called "critical" for getting pipelines built. Source: CBC News
Electricity Prices for Ontario
The Hourly Ontario Energy Price (HOEP) was an average of 0.701 cents per kWh in May 2019. This price is 0.778 cents lower than last month's 1.479 cents per kWh. The twelve month moving average was 2.218 cents per kWh up to May 2019.
The Actual Rate for the Global Adjustment rate Class B for May 2019 was set at 10.793 cents per kWh. The Global Adjustment is an additional charge paid by non-regulated customers. (Source: IESO)
Saskatchewan
Husky fined $3.8M for 2016 oil spill into North Saskatchewan River
Husky Energy is going to have to pay a total penalty of $3.8 million for a large pipeline spill into the North Saskatchewan River in 2016. On Wednesday, Husky pleaded guilty to permitting the spill of 225,000 litres of "heavy crude oil in water frequented by fish" near Maidstone, Sask. That's the equivalent of roughly 1,400 barrels of oil. The Crown withdrew other charges against Husky, including not immediately notifying authorities and not taking immediate remedies to prevent or counteract the effects of the spill. The federal Crown asked for a fine of $2.5 million, as well as a further $200,000 from the company to fund fish and bird conservation projects in the area. The provincial Crown prosecutor asked for a total amount of $1.12 million, which would include a $800,000 fine plus a $320,000 victim surcharge. Source: CBC News
Manitoba
'The future is now': Habitat for Humanity builds first net-zero homes in Winnipeg
"We don't have to pay for hydro … it's beyond my expectations," said Kahasse Gebremicahel, who will move into the Logan Avenue four-plex with his wife and two daughters in June. In all, Habitat has built five net-zero homes in Winnipeg — the four-plex and a single family home across the street. Sandy Hopkins, the charity's CEO, says the project is a first in Manitoba. Each home has 30 solar panels producing 9.6 kilowatts per hour, which translates into a savings of roughly 12,680 kilowatt hours every year, says Jason Miller, who designed the homes. It took two years to design and build the homes, and making them net zero added five months to the design stage and around $50,000 to the total cost of each unit. Gio Robson, president of Prairie House Performance, says he expects all new home builds will be mandated by code to be net zero ready in Manitoba by 2030. He said the Habitat homes set an important precedent for builders across the province. Source: CBC News
New Brunswick
Saint John wind energy project will deeply undercut NB Power rates
Saint John Energy assessing bids for cheap wind power that represent 'dramatic reduction in costs,' says CEO. Saint John Energy has received bids on a proposed city wind farm that will provide electricity so cheaply the utility plans to proceed with the project even if NB Power does not allow the use of its transmission infrastructure to move the energy. "NB Power cannot stop the project from moving forward," said Saint John Energy CEO Ray Robinson. "We can do this within our own means." Saint John Energy is one of NB Power's largest customers but has been working on a project to generate some of its own electricity by constructing a small wind farm on the western edge of the city.  Source: CBC News
Prince Edward Island
The Siege of PEI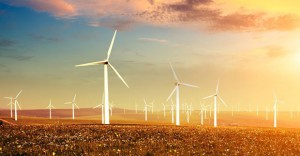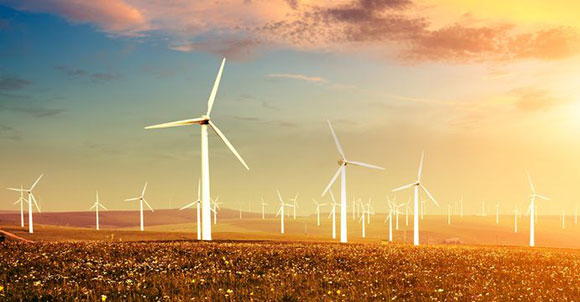 "Everything is going against us," says Adam Fenech, the climate scientist of Prince Edward Island. Most islands, Fenech says, have a base of granite or another hard rock. "We don't have that here," he says.  Bit by bit, Prince Edward Island, made of sandstone and sand, is slowly washing into the sea and "everybody knows it," Fenech says. Erosion is natural. Historical. What's different now, he says, is the ocean. Water levels are rising. So are ocean temperatures. Their extra heat can add fuel to storms, creating powerful, surging waves that smash against the coast and rip it away. Source: The Star
Québec 
'Populist' bill to freeze Hydro rates will discourage Quebecers from cutting energy use, says critic
An environmental lawyer in Quebec says a provincial bill tabled Wednesday that will make Hydro-Québec compensate consumers for having overcharged them for electricity is a step in the wrong direction. Quebec's auditor general concluded last year that the provincially owned utility had taken in $1.5 billion more than it had been authorized to by Quebec's energy regulator. Bill 34 is the CAQ government's response to that overbilling: it will require Hydro-Québec to freeze its rates for 2020 and limit rate increases to the rate of inflation for the following four years. But Franklin Gertler, a lawyer representing a coalition of environmental groups focused on energy use, ROÉE, says Hydro-Québec had such high earnings in recent years "due to the fact that they didn't spend the money they were supposed to on energy efficiency measures." He said freezing Hydro rates now will simply act as a disincentive to Hydro's customers to reduce their energy consumption. Source: CBC News
Newfoundland and Labrador
To fight the effects of climate change, Portugal Cove-St. Philip's is hiring some help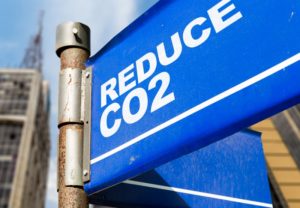 In an effort to reduce its carbon footprint and mitigate the effects of climate change, the Town of Portugal Cove-St. Philip's is hiring someone whose sole job will be to do exactly that. Jeff Lawlor, the town's director of economic development, marketing and communications, says the hope is the new climate change co-ordinator will take that work to the next level by digging into recommendations coming out of two climate adaptation projects and looking into town operations. The City of St. John's has hired its own co-ordinator, who reports to the Department of Public Works and focuses on the planning and implementation of municipal climate change priorities, according to the city's job description. With the job filled, the city will also have access to federal funding for programs to address greenhouse gas emissions and environmental initiatives. Source: CBC News
Nova Scotia
Nova Scotia Power says it now generates 30% of its power from renewables
The private utility said 30 per cent of the electricity it produced in 2018 came from renewable sources such as wind power. It said 18 per cent came from wind turbines, nine per cent from hydroelectric and tidal turbines and three per cent by burning biomass. However, more than half of the province's electrical generation still comes from the burning of coal or petroleum coke. Another 13 per cent comes from burning natural gas and five per cent from imports. The utility said since 2007, the province's reliance on coal-fired plants has dropped from 76 per cent of electricity generated to 52 per cent last year. Nova Scotia Power said it expects to meet the province's legislated renewable target of 40 per cent in 2020, when it begins accessing hydroelectricity from the Muskrat Falls project in Labrador. Source: CBC News
Nunavut
Kugluktuk to be site of Nunavut's first solar/diesel hybrid power plant
Federal funding totalling slightly more than $18.6 million will see Kugluktuk's power plant turn hybrid, seven other Nunavut communities with improved power plants, and a ninth community's sewage lagoon rehabilitated. The community of Kugluktuk, which has been working on including solar energy to its grid for several years, will see a renewable solar energy and storage system built. This first hybrid solar/diesel power plant under Qulliq management is intended to demonstrate the viability and performance of hybrid technology in the Arctic. The federal contribution is $2,958,200, with Qulliq contributing $3,380,800. Source: Nunavut News Online
Northwest Territories
Ban the bag: Inuvik kids want to send plastics packing
Plastics aren't recycled in Inuvik.
"If another community can do it, why can't we?" That's what 12-year-old Tessa Jenks said when asked why she thought it would be possible to ban single-use plastics — like plastic grocery bags and plastic wrap — in Inuvik, N.W.T. Jenks was referring to the fact that plastic bags are banned in Tuktoyaktuk, N.W.T., a community about 150 kilometres further north. Inuvik Mayor Natasha Kulikowski said she's already seeing the impact of climate change on her town, including more snow in the winter, so she supports the marchers. A ban on single-use plastics would require a big commitment from everybody in Inuvik to change their habits, she said, but it's "not impossible." Source: CBC Kids News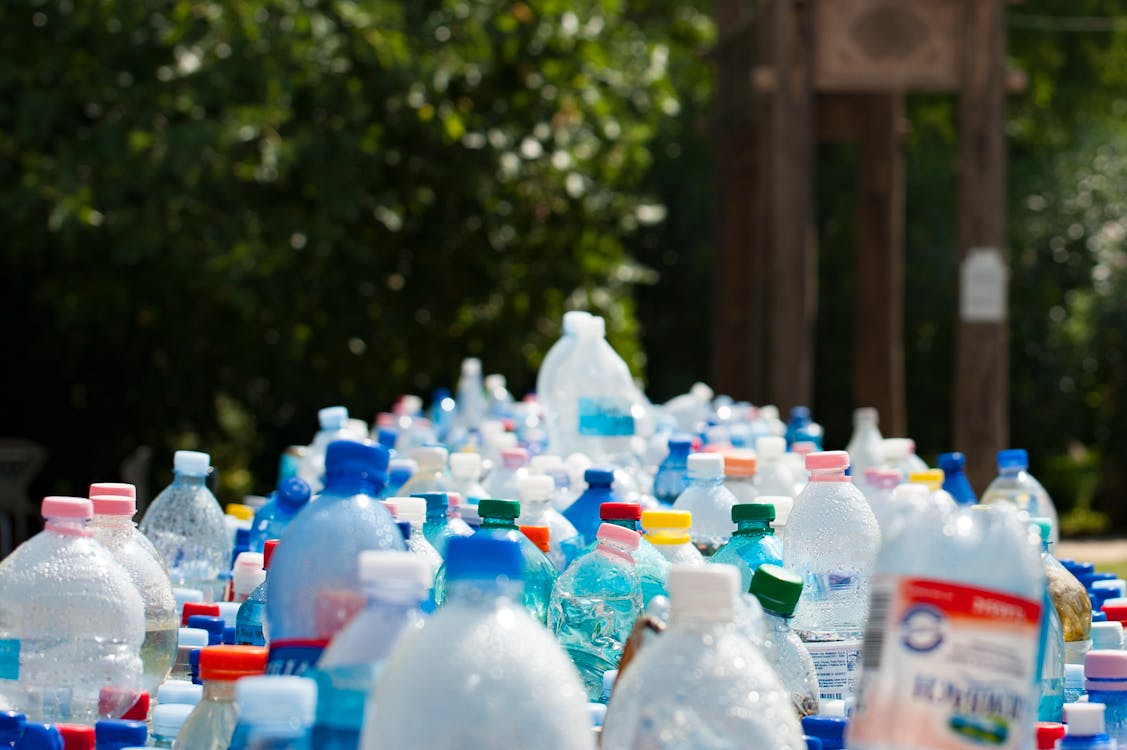 Yukon
Yukon Energy seeks feedback on proposed new power plant
Yukon Energy says it needs to build a 20-megawatt power plant in Whitehorse to ensure the territory has enough power during periods of peak demand. Andrew Hall, Yukon Energy's president, said the utility doesn't always have enough hydroelectricity to cover times of high demand, including the winter and periods of low water levels. The new power plant would run on diesel, liquefied natural gas or a combination of the two. It would replace a diesel power plant that Yukon Energy rented last year at a cost of about $1 million. Hall said the new plant would cost between $40 million and $50 million, but it would serve as a reliable backup in the event rental generators are unavailable in the future. Source: CBC News