Alberta  
OPINION | For Alberta, the potential of geothermal energy is clear, if it is done right
Recently there have been increasing calls for geothermal development in Alberta. At first glance, it seems an obvious fit. Repurposing abandoned wells along with skills and resources from the fossil fuel industry represents an opportunity to develop low-carbon heat and electricity while supporting workers and companies that have been hard hit by the twin forces of the COVID-19 pandemic and the oil and gas downturn. But the failure to date to launch a robust geothermal sector in the province, despite decades of discussion, points to real barriers that a targeted industrial policy needs to address if Alberta wants to capitalize on this clean growth opportunity. These include entrepreneurial experimentation; knowledge development and exchange; guiding the search for solutions; creating niche markets; mobilizing financial, human, and physical resources; and creating political legitimacy. Source: CBC News 
Electricity Prices for Alberta
The Alberta power pool price averaged 2.639 cents per kWh in May 2020. This price is 0.253 cents lower than last month's average of 2.892 cents per kWh. The pool price has averaged 4.917 cents per kWh over the last 12 months. 
As of May 29, 2020, the forward market was predicting electricity prices for the calendar years of 2020, 2021, 2022, 2023 and 2024. These prices are 4.900, 5.200, 5.300, 5.100, and 5.000 cents per kWh respectively. 
Gas Prices for Alberta
Direct Energy's gas rate for May 2020 was $2.564 per GJ in Alberta. The June 2020 rate has been set at $2.381 per GJ. Alberta gas prices have averaged $1.906 per GJ over the last 12 months.
As of June 1, 2020, the forward market was predicting gas prices for the calendar years of 2020, 2021, 2022, 2023, 2024, and 2025. These prices are 2.06, 2.37, 2.31, 2.27, 2.30, and 2.41 cents per GJ respectively. 
British Columbia
BC Hydro electricity demand down 10% amid COVID-19 pandemic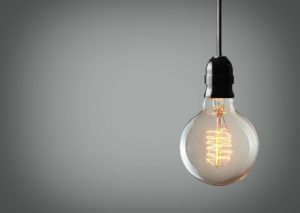 Electricity demand is down 10 per cent across the province, an unprecedented decline sparked by the COVID-19 pandemic, according to a BC Hydro report. Power demand across hotels, offices, recreational facilities, and restaurants have dwindled as British Columbians self isolate. The shortfall means there is a surplus of water in reservoirs across the province. Crews will have to strategically spill reservoirs to keep them from overflowing, a process that can have negative impacts on downstream ecosystems. Excessive spilling can increase fish mortality rates. Source: CBC News 
Ontario
Court overturns cancellation of North Stormont wind farm
An Ontario court has quashed the provincial government's decision to cancel a wind farm in eastern Ontario. In a ruling released May 13, an Ontario Superior Court panel of judges says the province's decision in December to scrap the Nation Rise project northwest of Cornwall, Ont., did not meet the proper requirements. At the time, Environment Minister Jeff Yurek revoked the approvals of the project near Cornwall, Ont., citing the risk to three bat species. That decision came despite a ruling from the province's Environmental Review Tribunal that determined the risk the project posed to the bat population was negligible. The judges said the minister's decision was "unreasonable" and "procedurally unfair." "The decision does not meet requirements of transparency, justification, and intelligibility, as the Minister has failed to adequately explain his decision," the judges wrote in their decision. The company behind the project in the Township of North Stormont, EDP Renewables, said the 29-turbine wind farm was almost complete when its approval was revoked in December. Source: CBC News
Electricity Prices for Ontario
The Hourly Ontario Energy Price (HOEP) was an average of 0.731 cents per kWh in May 2020. This price is 0.153 cents higher than last month's 0.578 cents per kWh. The twelve month moving average was 1.280 cents per kWh up to May 2020.
The Actual Rate for the Global Adjustment rate Class B for April 2020 was set at 11.5 cents per kWh. The Global Adjustment is an additional charge paid by non-regulated customers. (Source: IESO)
Saskatchewan
Regina has voted out plastic bags but COVID-19 is delaying their demise
The City of Regina voted to ban plastic bags from the city this week, but the COVID-19 pandemic means residents and businesses will not notice any time soon. Council voted in favour of the ban at its June 3 meeting. The city solicitor has been tasked with drafting a bylaw to go before council at the end of July. It will then come into effect one year after it has been approved by city council. But the bylaw will not come into effect during the COVID-19 pandemic or any sort of public health emergency, Coun. Bob Hawkins said. The one-year grace period will allow the city to prepare education materials for the public as they prepare to make the transition away from plastic bags, as well. Source: CBC News
Manitoba
Temporary job cuts at Manitoba Hydro part of province's COVID-19 cost controls
Manitoba's Crown-owned energy utility is issuing temporary layoff notices to 200 workers as part of its cost-control measures during the COVID-19 pandemic. Manitoba Hydro says it was unable to find alternatives to the layoffs with two of its unions — Unifor and the International Brotherhood of Electrical Workers — and the job cuts will last four months. The utility was originally looking at 700 temporary layoffs as part of an order from the Progressive Conservative government to reduce costs during the pandemic. But senior managers, engineers and others avoided those layoffs by taking three unpaid days off. Source: National Post
New Brunswick
Remove dam, let St. Croix River run freely, says Fundy Baykeeper
Decommissioning of the Milltown Generating Station and dam would provide an ecological boost to the St. Croix River and an economic boost to region, says Matt Abbott, the Fundy Baykeeper of the Conservation Council of New Brunswick.  But it remains to be seen what NB Power's final decision will be on what will happen to the dam.  Last year, NB Power announced plans to decommission the Milltown Generating Station, said to be the oldest operating hydroelectric dam in Canada. Since then, the utility has been working with the local community and other interested parties related to the future of the station, but a spokesperson said the discussions have not concluded. Source: CBC News
Prince Edward Island
P.E.I. government exploring ways for communities to generate their own electricity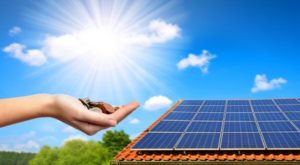 The P.E.I. government is taking steps to review energy legislation and explore new options when it comes to generating power across Island communities. Energy Minister Steven Myers said one of those options will be identifying ways for Island communities to generate their own energy.  He said the move would provide energy independence, create jobs and economic development, and save the communities on their energy bills. But the move will require sweeping legislative changes, that may include the merging of the Electric Power Act and the Renewable Energy Act.   Myers said creating energy independence should ensure a steady supply of electricity while also ensuring costs remain reasonable for P.E.I. residents. Source: CBC News
Québec
Natural gas needed to supplement electrification of Quebec's economy: MEI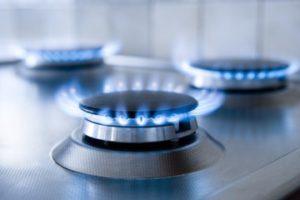 An Independent think tank, the Montreal Economic Institute, publishes research paper entitled 'Energy in Quebec: What Role for Natural Gas in the Context of Electrification?' outlining the long-term need for gas going forward. Fossil fuels currently account for the majority (56%) of Quebec's energy consumption, while electricity represents 36%. "Quebecers sometimes seem to believe that electricity is king in Quebec, but the numbers clearly indicate the opposite," points out Jean Michaud, engineer and co-author of the paper. According to the authors, the projected 5.4 million electric personal vehicles that would hypothetically be circulating on Quebec roads would require around 37,350 MW just to recharge each day, or almost as much as the province's peak demand in winter. "Alternatives like solar or geothermal power are often proposed. As things currently stand, however, these energy sources are not efficient, reliable, or affordable enough," says Germain Belzile, senior fellow at the MEI and co-author of the report. "Quebec's recoverable natural gas reserves would be able to meet our needs for at least the next 40 years, and we would only need a limited number of new gas pipelines. The current price of natural gas makes the development of this resource unattractive for companies, yet this remains an entirely realistic and desirable alternative for the future," adds Mr. Belzile. Source: HPAC 
Newfoundland and Labrador
Lump sum credit on electricity bills as soon as July
The provincial government outlined a new directive to the Public Utilities Board to provide a one-time credit for customers whose electricity rates are affected by the price of oil. The credit will come from the rate stabilization fund, which has an estimated surplus of about $50 million because low oil prices mean NL Hydro has spent less on fuel for the Holyrood thermal generating station. Normally a surplus would be paid out over a year, but customers this year will get the credit in a lump sum, as early as July, with the amount varying based on electricity usage. Premier Dwight Ball said with many households and businesses experiencing financial hardship, the one-time credit is meant to make life a little easier. The provincial government estimates someone whose power costs an average of $200 a month would get a one-time credit of about $130. Details of the plan will be left to the PUB. Source: CBC News 
Nova Scotia
Nova Scotia will not meet its 2020 renewable energy target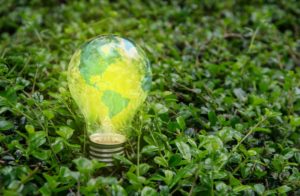 Nova Scotia is not going to meet its goal of 40 per cent renewable electricity by the end of 2020 and the government puts the blame on COVID-19. The province tweaked its renewable electricity regulations last week to allow for a new plan for Nova Scotia Power, the province's main electric utility, to instead hit the renewable target on an extended timeline. Energy and Mines Minister Derek Mombourquette said the total amount of electricity supplied between 2020 and 2022 will have to be 40 per cent renewable. Since 2018, Nova Scotia Power has produced 30 per cent of its electricity from renewable energy sources. Source: CBC News
Nunavut
Plans to replace Kugluktuk's new power plant delayed
The construction of a new diesel and solar power plant for Kugluktuk has been postponed, with its delivery now expected in lat2023. The Qulliq Energy Corp. says it is moving forward with the hybrid diesel-solar power plant in the western Nunavut community, and that preliminary geotechnical work is now underway, but the completion date is now set for 2023, rather than 2021, said Qulliq's president and CEO, Bruno Pereira. "However, unpredictable delays due to COVID-19 may be beyond our control," Pereira said in a statement to Nunatsiaq News. In 2019, the QEC issued a public tender for this project, with most of the $31.4-million project to be completed by June 2021. Source: Nunatsiaq News
Northwest Territories
Pandemic adding to costs of N.W.T. hydro system failures
The COVID-19 pandemic is adding to the already high cost of bringing the Northwest Territories' hydroelectric system back into full service. The Snare Forks hydro station has been at least partially shut down since a bearing failure in one of the two generating units a year and a half ago. Almost two weeks ago, the Snare Falls hydro station was shut down after workers noticed an oil sheen in the water at Snare Falls. Although an initial inspection showed no leak, the facility was later shut down for another inspection and it was determined that oil was missing. The leak has stopped but the source of it is still unknown. The repair of Snare Forks was being done in combination with a planned refurbishment. The corporation planned to have that work completed at the start of this year, with the plant ready to be recommissioned. Thompson said there is about another six weeks worth of work to be completed once technicians get back on site. Source: CBC News
Yukon
Working from home, COVID-19, and other reasons Yukoners may have higher power bills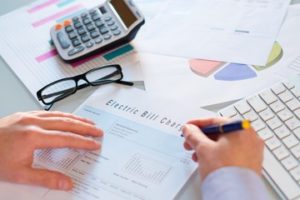 People in Yukon may have noticed a jump in their electricity bills recently, and ATCO Electric Yukon says there are several reasons for that. One reason, according to ATCO manager Bill Cullen, is that people have just been at home more during the COVID-19 pandemic. "People are probably using their electronics and those kind of devices a lot more," he said. He referenced the changes to everyday life during the pandemic. Home office use, baking, and other related things can add up to significantly higher consumption. There are other reasons, too, he says. Customers may have higher bills if they are on a budget payment plan. The plan splits a customer's expected electricity usage for an entire year into a monthly bill. The key word is "expected" — if a customer ends up using less electricity than expected, they will get a credit on their bill. If they use more, then that difference is added to their bill. Those differences are calculated and reflected on the bill sent out in April. Source: CBC News