Alberta 
Home Energy Plan
With a Home Energy Plan from Energy Efficiency Alberta, you can find out where energy is being lost in your home, how you can save energy, and what rebates are available on upgrades. An Energy Advisor will assess your home from top to bottom and work with you to figure out the best energy efficiency upgrades you can make. Once you book and complete your appointment, you will receive:
A $300 instant rebate on your Home Energy Evaluation
Access to the exclusive portal that holds your custom home report and all available rebates
Higher rebates on a larger selection of energy efficiency products
A $1,000 bonus rebate when you complete three or more upgrades
Find the simple steps: Energy Efficiency Alberta
Electricity Prices for Alberta
The Alberta power pool price averaged 5.925 cents per kWh in November 2018. This price is 0.423 cents lower than last month's average of 6.348 cents per kWh. The pool price has averaged 4.835 cents per kWh over the last 12 months.
As of November 6, 2018, the forward market was predicting electricity prices for the calendar years of 2018, 2019, 2020, 2021, and 2022. These prices are 6.588, 5.655, 4.838, 4.738, and 4.338 cents per kWh respectively
Gas Prices for Alberta
Direct Energy's gas rate for November 2018 was $2.369 per GJ in Alberta. The December 2018 rate has been set at $1.660 per GJ. Alberta gas prices have averaged $1.619 per GJ over the last 12 months.
As of November 5, 2018, the forward market was predicting gas prices for the calendar years of 2018, 2019, 2020, 2021, 2022, and 2023. These prices are 2.74, 1.79, 1.74, 1.99, 2.08, and 2.32 cents per GJ respectively.
British Columbia 
'You eat it or you pass it on to your consumer:' business expert questions cost of B.C.'s new climate plan
The provincial government unveiled its plan to reduce emissions. The plan outlines a strategy to reduce greenhouse gas emissions by 40 per cent below 2007 levels by 2030, with measures such as boosting energy-efficient technology like zero-emission vehicles and home retrofitting. The plan, called Clean B.C., requires all new buildings to be net-zero energy by 2032, and all new cars sold to be zero-emission by 2040. Dan Baxter, the director of policy development, government and stakeholder relations with the B.C. Chamber of Commerce, agrees there a good parts of the plan but questioned their price tag for industry. He's concerned B.C.'s new climate plan might put businesses at a competitive disadvantage. Source: CBC News
Ontario 
Ford government to recall legislature after Power Workers' Union announces strike action
The Ontario government will recall the legislature after workers at Ontario's power union filed a notice to strike. The government says it will meet to pass back-to-work legislation to keep power workers on the job and prevent widespread outages. OPG said in a statement Thursday it "is disappointed that its fair and reasonable offer was not ratified by PWU members." OPG CEO Lyash said the three-year offer rejected by the power workers included wage increases totalling 6.6 per cent, improvement to overtime and shift differentials, and no involuntary layoffs over the term of the collective agreement. The main sticking point in talks is OPG's refusal to grant over 300 so-called "term" workers the same rights as full-time employees at the Darlington and Pickering Nuclear Plants, the union said. Source: CBC News
Electricity Prices for Ontario
The Hourly Ontario Energy Price (HOEP) was an average of 2.864 cents per kWh in November 2018. This price is 1.586 cents higher than last month's 1.278 cents per kWh. The twelve month moving average was 2.224 cents per kWh up to November 2018.
The Actual Rate for the Global Adjustment rate Class B for November 2018 was set at 9.855 cents per kWh. The Global Adjustment is an additional charge paid by non-regulated customers. (Source: IESO)
Saskatchewan 
Regina yellow vest protesters 'standing up for Canada,' decry carbon tax, UN migration pact, Trudeau
About 200 people dressed in bright yellow clothing, inspired by continuing protests in France, gathered on Regina's Albert Memorial Bridge to protest a range of issues on Saturday. Although many people at Regina's rally said they are also against Canada's plan to endorse the United Nations' migration pact — which outlines objectives for treating global migrants humanely and efficiently — as well as a carbon tax, one of the organizers said the protest is meant to give everyone a voice. Source: CBC News
Manitoba 
Manitoba government says $3M Hydro review focused on efficiency, calls NDP's privatization warning 'baseless'
A consultant will be hired to 'review and optimize' Manitoba Hydro's marketing and customer service department. The Opposition NDP warns that's a step toward privatization of the Crown Corporation — a claim the government says is 'fearmongering.' On Friday, the NDP released a copy of Manitoba Hydro's request for proposals to do the work. The RFP was issued by the Crown Corporation at the beginning of November. "It's another huge contract that is being awarded to a consultant," said NDP Leader Wab Kinew. "Particularly, it looks like what they are trying to do here is pave the path toward privatizing part of the office, and part of the back-end functions of Manitoba Hydro to a private company." Source: CBC News
New Brunswick 
Energy minister expects 'smooth' natural gas utility transition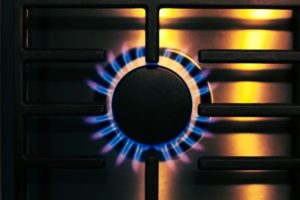 The province's energy minister says the government will do its best to help lower natural gas prices following the sale of Enbridge Gas New Brunswick. Mike Holland, the new minister of energy and resource development, said the government can play a supporting role in the transition of Enbridge Gas New Brunswick to its new owner Algonquin Power and Utilities. New Brunswick has some of the highest natural gas rates in the country. Enbridge's Ontario customers pay $2.71 per gigajoule, while New Brunswick customers pay $11.20. "We need to explore and review any opportunities that we have to bring those prices to a more reasonable level," Holland said. Source: CBC News
Prince Edward Island 
Opposition wants to see more incentives for solar energy on P.E.I.
The Official Opposition is asking the province why it hasn't provided incentives for Islanders to invest in solar energy. A recent report from the National Energy Board said that while P.E.I. doesn't receive as much sunlight as other parts of the country, it has "largely competitive solar break-even prices." That's because the Island's electricity prices are relatively high. Most homeowners who install solar electric panels join the province's net metering program. But under P.E.I.'s program, homeowners have to claim the electricity they generate as income, and they're also charged HST on the electricity they draw back out of the system, even if they've earned enough credits that they don't pay for the electricity itself. Source: CBC News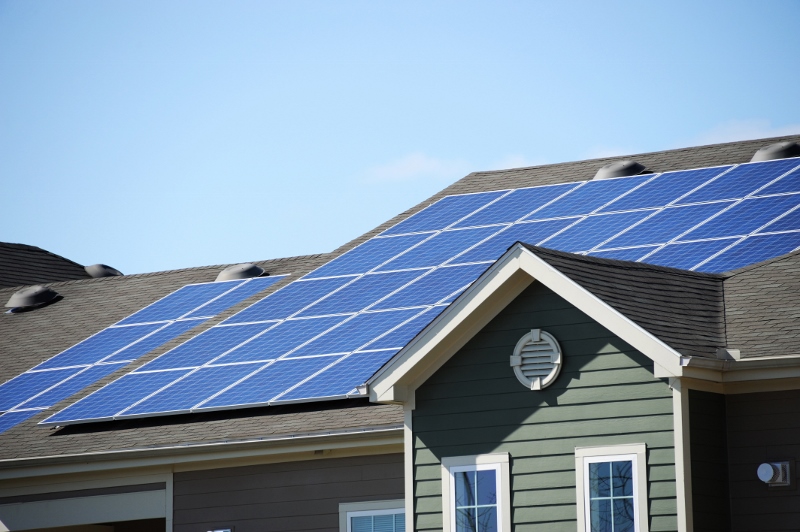 Québec 
November's drop in temperature means a rise in heating costs, Hydro-Québec says
November was unusually cold this year and that means your monthly Hydro-Québec bill will be unusually high. "In general, we are talking about an impact of about eight per cent because the month of November has been really cold," said Cendrix Bouchard, a spokesperson for the public utility. The public utility said in a Tuesday statement that heating accounts for nearly 55 per cent of winter electricity costs, and water heating accounts for 20 per cent. To keep month rates down, Bouchard said hydro customers can lower their thermostats by one or two degrees in rooms they're not using at night. People can also reduce their bills by insulating their windows with plastic film and using energy-efficient light bulbs, the public utility recommends. Source: CBC News
Newfoundland and Labrador 
Spill raises new questions about fast-growing N.L. oil industry
Newfoundland and Labrador's ambitious plans to dramatically expand the province's lucrative offshore oil and gas industry got a nasty jolt on Nov. 16. Amid a fierce winter storm, an estimated 250,000 litres of oil spilled into the ocean from Husky Energy's SeaRose platform, about 350 kilometres from St. John's. It was the largest spill in the history of the province's offshore industry, and has prompted calls for regulatory change. Critics are calling for tighter control of the industry, just as the province moves to expand the size and range of offshore drilling, and fast. Oil royalties promise a much-needed economic boost for the financially strapped province. A report this month from the Conference Board of Canada predicts Newfoundland and Labrador will lead all provinces in economic growth in 2019, just a year after having the weakest economic outlook in 2018, with oil revenue getting all the credit. Source: CBC News
Nova Scotia 
Swapping coal for natural gas not a solution, warns Ecology Action Centre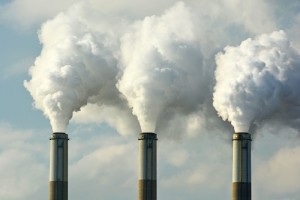 A Halifax-based environmental organization is calling on the Nova Scotia government to make renewable energy its focus as the province slowly weans itself off coal. Ottawa is encouraging coal-fired plants to convert to natural gas, which would ensure a baseload of electricity is accessible when wind and solar power and other renewables aren't available. But the Ecology Action Centre said the federal government's suggestion would be a "mistake" — even as a backup. "We think that would be a mistake in just locking us into burning fossil fuels again for three or four more decades," said Stephen Thomas, the centre's energy campaign co-ordinator. Thomas said renewable energy would create more jobs than will be lost when coal is phased out, and governments would also save money on pollution controls and health-care costs. Source: CBC News
Nunavut 
Qulliq Energy Corporation applies for fuel rider charge
Qulliq Energy Corporation (QEC) has applied to charge customers a fuel rider of 1.25 cents per kilowatt-hour for the period of November 1, 2018, to March 31, 2019. The application was submitted to the Minister responsible for QEC, who will seek recommendations from the territory's Utility Rates Review Council. "The requested fuel rider charge is the result of the recently announced increase in territorial fuel prices," said the Honourable Jeannie Ehaloak, Minister responsible for QEC. "This will be the first fuel rider charged to QEC's customers since 2013." A fuel rider is an additional charge or refund on customer bills that is intended to reflect the difference between the fuel prices reflected in the electricity rates and the actual cost of fuel paid by QEC. Source: Quilliq Energy Corporation
Northwest Territories 
Government of the Northwest Territories offers enhanced programs with increased funding to Arctic Energy Alliance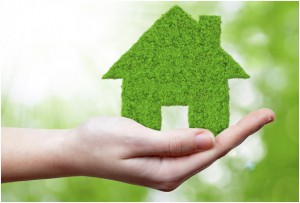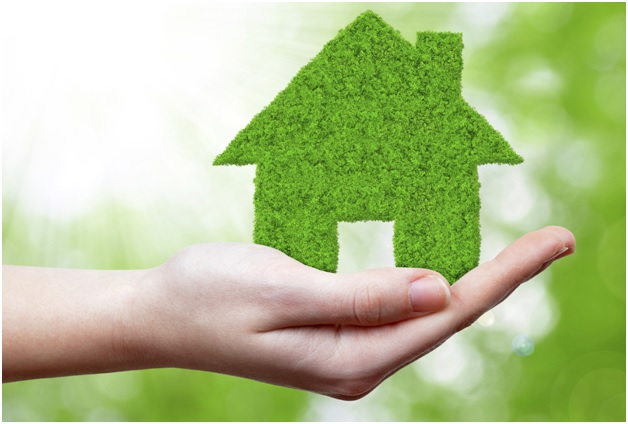 The Government of the Northwest Territories (GNWT), in partnership with the Arctic Energy Alliance (AEA) released details on the $9.12 million in new funding for AEA over the next four years, as well as announced changes to funding for solar projects in hydropower communities across the NWT. The $9.12 million in new funding – which nearly doubles the AEA's budget will significantly enhance the organization's programs and services to help Northerners reduce their GHG emissions and lower their energy costs. The funding will be used to enhance existing AEA programs, and to introduce new programs, including support for energy upgrades for owners of older, less efficient homes and low-income home owners, as well as support to NGOs for energy retrofits. Source: Government of NWT
Yukon 
Yukon Energy's fossil fuels burning up sharply
The amount of fossil fuels Yukon Energy is burning to generate power has more than quadrupled in the last three years, according to numbers provided by the Crown corporation. In 2016, while 98.4 per cent of power for the grid was produced by renewable hydro, 1.4 per cent came from generators powered by natural gas and diesel fuel – with a sprinkling of contribution from wind. In 2017, dependency on fossil fuels jumped to 3.2 per cent, according to the numbers. It's expected that by the end of this year, 6.3 per cent of the electricity on the grid will have been produced by natural gas and diesel, with more than two-thirds of that coming from the LNG plant at the Whitehorse Rapids Dam. This morning, for instance, 27 per cent of all the power on the grid was coming from a combination of diesel and natural gas. The water level in the larger Aishihik Lake reservoir that supplies the Aishihik hydro facility is a metre below normal. Source: Whitehorse Daily Star