Alberta
Varcoe: New Canadian energy outlook an 'inkblot test' for pipeline views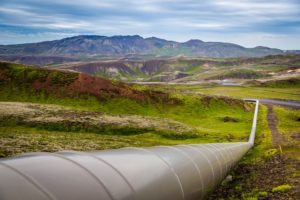 Critics want to write off the country's oil and gas sector as an industry in rapid decline and point to a new Canada Energy Regulator report to say more pipelines are not needed. Yet, the report does not reach that stark conclusion. Even under the evolving energy case, oil and gas output peaks before 2050, but that is still higher than it is today. "While fossil fuel consumption declines in the evolving scenario, it still makes up over 60 per cent of Canada's fuel mix in 2050," the report states. The study from the national regulator, released last week, projects crude oil production in the country will grow by about 18 per cent to 5.8 million barrels per day (bpd) by 2039 under the evolving scenario. After that, gas output declines to 16.8 bcf a day by 2050, also above today's levels. "In general, it confirms what other reports have said, that oil and gas will continue to dominate the energy mix for decades to come," Alberta Energy Minister Sonya Savage said Monday. Source: Edmonton Journal
Electricity Prices for Alberta
The Alberta power pool price averaged 4.883 cents per kWh in November 2020. This price is 1.243 cents lower than last month's average of 6.126 cents per kWh. The pool price has averaged 4.779 cents per kWh over the last 12 months.
As of November 27, 2020, the forward market was predicting electricity prices for the calendar years of 2021, 2022, 2023 and 2024. These prices are 5.900, 5.700, 5.400, and 5.100 cents per kWh respectively.
Gas Prices for Alberta
Direct Energy's gas rate for November 2020 was $3.277 per GJ in Alberta. The December 2020 rate has been set at $2.705 per GJ. Alberta gas prices have averaged $2.238 per GJ over the last 12 months.
As of December 1, 2020, the forward market was predicting gas prices for the calendar years of 2021, 2022, 2023, 2024, and 2025. These prices are 2.43, 2.34, 2.18, 2.27, and 2.42 cents per GJ respectively.
British Columbia
B.C. doubles rebate for electric vehicle chargers and installation costs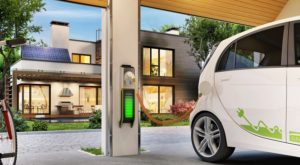 The provincial government has made it cheaper to buy and install electric vehicle charging stations by doubling the rebate amount through its CleanBC's Go Electric EV Charge Rebate and EV Ready programs. Homeowners can now get a rebate of up to 50 per cent off the purchase and installation costs for eligible chargers up to a maximum of $700. Workplaces and condominium residents can also receive a 50 per cent rebate up to a maximum of $4,000 per charger. It's also a step toward meeting the government's zero-emission vehicle act, passed in May 2019, which requires all new light-duty vehicles sold in B.C. to be zero-emission by 2040. Last year, B.C. announced that there were more than 31,000 electric vehicles across the province — and EV sales in B.C. were the highest per capita in all of North America. Source: CBC News
Ontario
Hydrogen's future as energy source remains murky despite home heating projects in Alberta and Ontario
It seems like a no-brainer to use clean-burning hydrogen to offset the environmental negatives of natural gas for warming homes, but pilot projects to do just that starting next year illustrate nothing is simple about this trendy new energy source. As companies consider ways to commercialize hydrogen as a cleaner alternative fuel and projects advance in Fort Saskatchewan, Alta., and Markham, Ont., most observers concede it will take time and government support to overcome its cost competitiveness issues and lack of infrastructure. Electricity can't be stored as is, but at Enbridge's power-to-gas facility in Markham, it is used to create hydrogen from water that can be stored until eventually being turned back into electricity with Enbridge's 2.5-megawatt hydrogen fuel cell when needed. Markham's hydrogen is considered green because it is made with intermittent renewable electricity. The facility opened in 2018 after investments of $4.5 million by an Enbridge partnership and $4 million by the federal government. Its operation is supported by a three-year contract from Ontario's electric system operator to supply surplus renewable power. The global market for hydrogen could easily triple from current levels of about $200 billion per year by 2050 as countries adopt its use as a decarbonization strategy, according to GLJ, a prominent Calgary energy resource consulting firm. Source: CBC News
Electricity Prices for Ontario
The Hourly Ontario Energy Price (HOEP) was an average of 0.954 cents per kWh in November 2020. This price is 0.111 cents lower than last month's 1.065 cents per kWh. The twelve month moving average was 1.308 cents per kWh up to November 2020.
The Actual Rate for the Global Adjustment rate Class B for October 2020 was set at 12.806 cents per kWh. The Global Adjustment is an additional charge paid by non-regulated customers. (Source: IESO)
Saskatchewan
Layoff notices issued to 500 employees of Evraz tubular division
According to Evraz North America, 500 layoff notices have been posted for employees in the Regina Evraz Steel plant's Tubular Division. Evraz said it has seen layoffs throughout the year, including in Alberta due to similar economic hardships. NDP leader Ryan Meili said the province should have pushed harder to have Evraz produce steel for a TC Energy project in Alberta and a project for SaskEnergy. Source: CTV News
Manitoba
Manitoba has spent less than 9% of federal cash to cut greenhouse gas emissions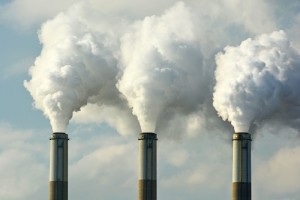 The Manitoba government has spent less than nine per cent of the $67 million in climate change funding promised by the federal government, records obtained by the Opposition New Democrats show. Two years after both levels of government squabbled over the money, roughly $5.9 million has been spent on a single project — cutting emissions in the trucking sector — according to the document. The province said Tuesday that is because no other emission-cutting projects have been approved by Ottawa. But NDP environment and climate change critic Lisa Naylor says the province simply hasn't accomplished enough. Source: CBC News
New Brunswick
As the temperature falls in N.B., so has the cost of keeping warm
On the eve of another winter heating season, New Brunswick residents who rely on natural gas, oil and even electricity are benefiting from lower costs to stay warm than they did last year, in some cases lower than anything they have experienced in the last decade. Natural gas prices charged by New Brunswick's main gas utility, Liberty, are currently below $8 per gigajoule for the first time in any November in eight years. Notably for gas users, it is a price not expected to jump through the winter months, said Liberty vice-president Gilles Volpe. That is a big change for New Brunswick natural gas customers, including about 8,500 residential customers who have been stung by surprise price spikes in previous winters. Dwindling gas supplies from Nova Scotia and limited infrastructure in the U.S. to move replacement supplies past Boston caused unpredictable cold weather pricing that Volpe believes is now under control. He said long-term supply contracts signed by Liberty and expanded natural gas infrastructure coming into the region should end the worst of the price swings that have hit customers in the past. Source: CBC News
Prince Edward Island
P.E.I. Energy Corporation appeals decision to deny wind farm expansion
The P.E.I. Energy Corporation has filed an appeal of a decision by the Rural Municipality of Eastern Kings to deny a permit for an expansion of a wind farm. The municipal council voted on Oct. 22 to deny the permit, after the provincial government had approved the expansion. Councillors had expressed concern that the environmental cost of the wind farm would be greater than the benefit. The P.E.I. Energy Corporation filed its appeal with the Island Regulatory and Appeals Commission on Nov. 12. The current wind farm has 10 turbines and produces 30 MW of electricity. The proposed expansion would add seven turbines and another 30 MW. Source: CBC News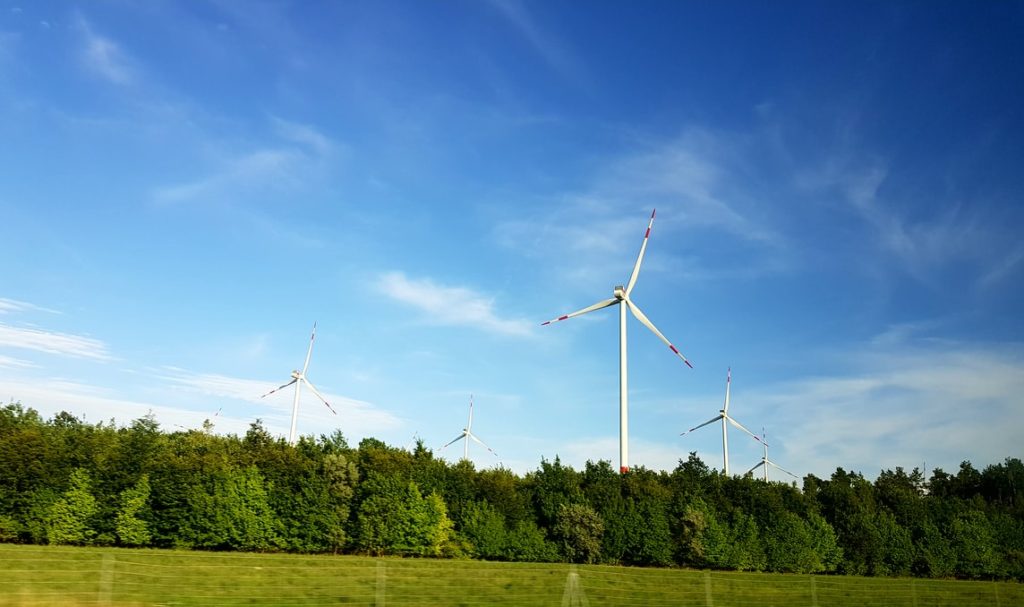 Québec
Building electric cars in Canada is key to reaching climate goals, recharging auto industry
Already, most Canadians lean toward an electric car for their next vehicle purchase. The problem? Most car dealerships in the country do not have a single EV available to test drive or purchase. And if you want to buy electric and Canadian, you are limited to a single plug-in option: the Chrysler Pacifica hybrid minivan. An analysis of 29 global automakers had identified $300 billion US flowing into EV development, with not a single dollar destined for Canada.
If we have the will, Canada can overcome its car conundrum by taking the wheel and steering the transportation sector in the direction of both a cleaner environment and stronger economy. Quebec's Lion Electric Co. is already selling electric trucks to CN Rail and Amazon, and is North America's largest producer of electric school buses. And Canada's auto parts manufacturers are leading the charge on a zero-emission concept car to showcase what Canada's supply chain can do. The opportunities also extend beyond building vehicles. Indeed, Canada has been cited as a potential competitor in the global EV battery industry. Source: CBC News
Newfoundland and Labrador
Muskrat Falls could play a role in keeping N.L.'s offshore competitive in era of sustainability
In an era where environmental considerations are becoming as important as costs to oil companies, the future of Newfoundland and Labrador's offshore industry could get a charge from Muskrat Falls. That was one of the scenarios laid out during a virtual conference hosted by the province's oil and gas industries association, known as Noia. With a theme of "Evolving Our Offshore: Balancing the Energy Mix," the conference featured speakers who focused on the challenges of remaining competitive in a sector that has slashed capital spending by an average of 30 per cent this year because of the COVID-19 pandemic, and with companies rushing to lower their carbon emissions in response to the changing climate. Power generation can account for up to 85 per cent of carbon dioxide emissions from oil installations, and electrification is seen as the right strategy for decarbonizing the offshore.  How would it work? With a very long — more than 400 kilometres — low-frequency, alternating-current power cord from the Soldiers Pond converter station on Newfoundland's Avalon Peninsula, delivering as much as 200 megawatts of electricity. Source: CBC News
Nova Scotia
Regulator asks Emera to cut shareholder returns for 'grossly overestimated' Maritime Link benefits
Nova Scotia Power customers will shell out $172 million in 2021 to pay for the Maritime Link, the transmission system built to bring electricity from the Muskrat Falls hydro project in Labrador across the Cabot Strait into Nova Scotia. Regulators approved the charge Monday, but in an unusual move asked NSP's parent company, Emera, to reduce shareholder returns because benefits from the Maritime Link have been "grossly overestimated." The link is owned by a subsidiary of Emera, Nova Scotia Power Maritime Link. The company had assured the utility and review board the project would be a net benefit for ratepayers in Nova Scotia since the link can carry electricity the other way into Newfoundland. Nova Scotia Power Maritime Link estimated those benefits at $120 million per year. In reality, the line has made just $5 million a year. Source: CBC News
Nunavut
Why this woman initially declined participating in National Geographic doc — then changed her mind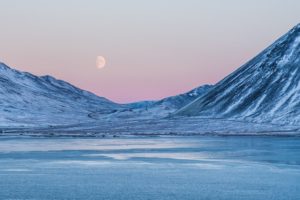 Maatalii Okalik, president of Canada's National Inuit Youth Council from 2015 to 2017, was asked to participate in a National Geographic documentary film about climate change in the Arctic. She told the film's director, Scott Ressler, that if he really wanted the Inuit youth perspective, he'd have to take the time to travel to different parts of Inuit Nunangat, and speak to as many Inuit as possible. To her surprise, that is exactly what he did. Over a span of five years, Okalik said Ressler and the film's crew went to Nunavut four or five times and to Kalaallit Nunaat (Greenland). The film, The Last Ice, which broadcasted on Nat Geo TV on Nov. 8, follows Okalik and Aleqatsiaq Peary from Qaanaaq, northern Greenland, and looks at how climate change is affecting the 100,000 Inuit who live in communities across Inuit Nunangat, which spans Greenland, Canada, Alaska and Russia. Source: CBC News
Northwest Territories
Yellowknives Dene demand federal compensation, economic benefits from Giant Mine
Members of the Yellowknives Dene First Nation demonstrated outside the Giant Mine site demanding a federal apology, compensation and a formal role in the remediation of their traditional lands — lands mined without consent, and left poisoned with arsenic trioxide. Yellowknives Dene were displaced from the western part of Yellowknife Bay, a culturally and spiritually significant area for harvesting. The displacement has never provided real economic benefits, Dettah Chief Edward Sangris said, even in the remediation stage. Two weeks ago, YKDFN sent a letter to the federal government outlining its demands, but has yet to receive a reply. The First Nation wants a set-aside contract arrangement — one that would make it the only eligible bidder on contracts — that includes water treatment, long-term environmental consulting and monitoring of the project. They are looking for a contract similar to what the Mi'kmaq received for the clean-up of the Sydney Tar Ponds in Nova Scotia.  Source: CBC News
Yukon
Yukon rejects ATAC Resources application for mining access road
A mining company says it is questioning a decision by the Yukon government to reject its application to build an exploration road to one of its gold deposits in central Yukon. ATAC Resources Ltd. has, for years, proposed bettering access to its Tiger Gold deposit, which is part of its larger Rackla Gold project north of Mayo. The proposed 65-kilometre-long all-season road would overlap onto two existing trails, as well as 46 creek and river crossings in the Beaver River watershed, all within the traditional territory of the First Nation of Na-Cho Nyäk Dun. Some Na-Cho Nyäk Dun citizens, as well as conservation groups and outfitters, have opposed the road, while ATAC has previously said the Tiger project would be unsustainable without it. The Yukon Environmental and Socio-Economic Board (YESAB) recommended in 2017 that the project be allowed to proceed under close monitoring and other conditions. However, ATAC said in a press release Nov. 30 that the Yukon government had recently rejected its construction application. Source: CBC News