Alberta 
Whether it's provincial or federal, Albertans aren't fans of a carbon tax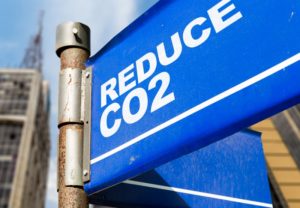 Polls show the carbon tax isn't popular in Alberta. Even though Albertans don't like it, there is evidence that a carbon tax can work, said Alberta@Noon guest Dale Beugin, executive director of Canada's Ecofiscal Commission. The commission is a group of independent economists working to combat climate change through financial policy. The federal government announced a carbon tax on the provinces and territories that did not sign on to the pan-Canadian framework on climate change. "Starting next year, it will no longer be free to pollute anywhere in Canada," Prime Minister Justin Trudeau said while announcing the measure. Source: CBC News
Electricity Prices for Alberta
The Alberta power pool price averaged 6.348 cents per kWh in October 2018. This price is 2.737 cents higher than last month's average of 3.611 cents per kWh. The pool price has averaged 4.192 cents per kWh over the last 12 months.
As of October 1, 2018, the forward market was predicting electricity prices for the calendar years of 2018, 2019, 2020, 2021, and 2022. These prices are 5.725 5.500, 4.875, 4.725, and 4.350 cents per kWh respectively.
Gas Prices for Alberta
Direct Energy's gas rate for October 2018 was $1.322 per GJ in Alberta. The November 2018 rate has been set at $2.369 per GJ. Alberta gas prices have averaged $1.574 per GJ over the last 12 months.
As of October 1, 2018, the forward market was predicting gas prices for the calendar years of 2018, 2019, 2020, 2021, 2022, and 2023. These prices are 2.19, 1.69, 1.69, 1.86, 1.92, and 2.14 cents per GJ respectively.
British Columbia 
Pipeline blast forces FortisBC to open market to boost natural gas supply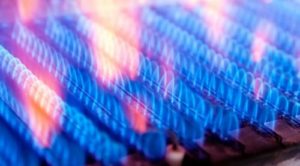 FortisBC is looking at several options to boost its stock of natural gas in an effort to get its customers through the winter after a pipeline blast squeezed off supply. Sean Beardow, manager of corporate communications with Fortis, says the flow through the Enbridge pipeline that exploded near Prince George, B.C., last month has reached about 55 per cent, far below what will be needed this winter. He says the company is getting more fuel from an Alberta pipeline and has received permission from the B.C. Utilities Commission to purchase natural gas on the open market. He says they're preparing for a potential acute shortage and are asking customers to step up their conservation measures. Source: CBC News
Ontario 
Feds to send $420M directly to Ontario institutions, businesses — skipping Doug Ford's government
Environment Minister Catherine McKenna says the federal government plans to disburse money from a climate fund directly to Ontario institutions and businesses after the provincial government cancelled its climate program. Speaking at Rockwool insulation plant in Milton, Ont. Thursday, McKenna said the remaining $420 million pending for Ontario from the Low Carbon Economy Fund will go to cities, hospitals, universities, schools, and businesses to help with efficiency programs and other emission-reduction efforts. The federal government established the $2 billion fund to help provinces reduce greenhouse gas emissions and help meet Canada's Paris Agreement commitments. Ontario's share came into question after Premier Doug Ford scrapped the province's cap and trade program and cancelled climate funding. Source: CBC News
Electricity Prices for Ontario
The Hourly Ontario Energy Price (HOEP) was an average of 1.278 cents per kWh in October 2018. This price is 1.415 cents lower than last month's 2.693 cents per kWh. The twelve month moving average was 2.093 cents per kWh up to October 2018.
The Actual Rate for the Global Adjustment rate Class B for October 2018 was set at 12.059 cents per kWh. The Global Adjustment is an additional charge paid by non-regulated customers. (Source: IESO)
Saskatchewan 
Sask. NDP hopes proposed loan program will prompt switch to renewable energy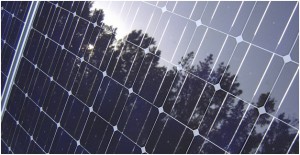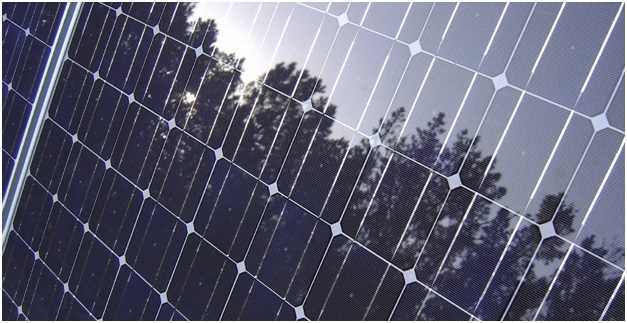 A loan program that would enable people, businesses and farms to switch over to more energy-efficient options and renewable energy is a key element of the Saskatchewan NDP's climate change plan. NDP leader Ryan Meili presented the Renew Saskatchewan plan to delegates at the party's convention in Saskatoon on Saturday. Renew Saskatchewan would see agents examine homes and buildings to offer options on how people could reduce their energy use and costs. It would also offer loans spaced out to pay for some or all the costs of the installation. Customers would pay the loans back through their power or energy bills, based on the value of the power generated or the fossil fuel energy saved by the installation. Source: CBC News
Manitoba 
'Recycle Everywhere' beverage container stats dropped from consultant report, citing lack of transparency
The Canadian Beverage Container Recycling Association — tasked with reducing the number of single-use non-alcoholic and non-dairy beverage containers that end up in Manitoba landfills — is behind the ubiquitous promotions. They say 70 per cent of beverage containers in Manitoba were recycled in 2016, just shy of the 75 per cent target mandated by the provincial government. However, a national report by a recycling consultant published earlier this month excluded Manitoba's beverage container data over what it says is a lack of transparency. All provinces except Ontario and Manitoba have deposit return programs for most single-use, non-alcoholic beverage containers. Manitobans are used to carting their beer bottles and cans back to the vendor for a refund, but most other Canadians do the same thing for pop bottles, soda cans, glass bottles and, in some cases, milk containers. Source: CBC News
New Brunswick 
Smart meters would help reduce power outage times, union says
NB Power has 25,000 km of power lines across the province that crews are responsible for during outages. Smart meters would make it easier for line workers to locate outages on a smart grid, which would also reduce the length of power outages in New Brunswick, a union representative for line workers at NB Power says. NB Power's plan to buy 350,000 meters was rejected by the Energy and Utilities Board earlier this year. The $122-million smart meter program would have wirelessly connected to the utility's smart grid and calculated energy usage more accurately, while also allowing customers to plan their energy use better during the day. The plan was rejected because the utility didn't have a strong enough business case. Source: CBC News
Prince Edward Island 
P.E.I. seeking input on sustainable transportation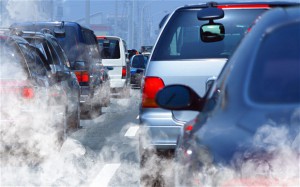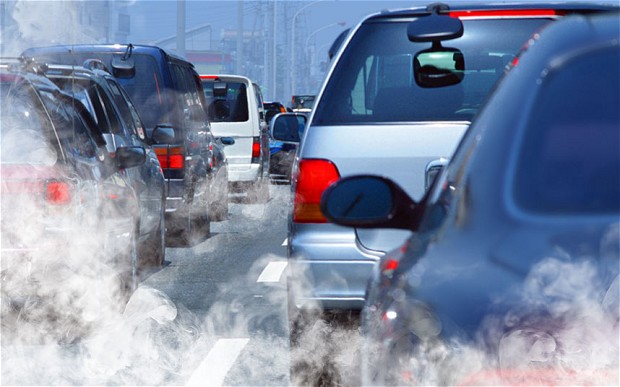 The provincial government is seeking input from Islanders on the future of sustainable transportation on P.E.I. Islanders are encouraged to provide their ideas and feedback by completing an online questionnaire open until Dec. 18. Transportation accounts for 48 per cent of provincial greenhouse gas emissions, according to the province. "Identifying and implementing a plan to reduce the impact of transportation emissions is of the utmost importance in our efforts to fight climate change," said Transportation Minister Paula Biggar. Developing a sustainable transportation action plan was recommended in both the Provincial Energy Strategy and the Climate Change Action Plan. Source: CBC News
Québec 
Zero waste, zero guilt: Montreal-area mom's weekly household trash fits in her fist
Tippi Thole makes it look easy. She and her nine-year-old son live almost waste-free, and they do it by being careful about what they bring into their home in Saint-Constant, Que. No plastic, no paper, no packaging — unless they absolutely have to. It started last New Year's Day, when Thole decided to start small to try to do her part for the environment. But within weeks, the progress was huge. Thole posts a weekly photo on her Instagram account of just how little waste her household produces. Most weeks, it can fit in a tiny jar or even in the palm of her hand. She also posts tips and suggestions on how to reduce your carbon footprint on her website, tinytrashcan.com. Source: CBC News
Newfoundland and Labrador 
Public utilities board lawyer says Muskrat review was rocky from Day 1
Maureen Greene, a lawyer with the public utilities board, testified before the Muskrat Falls inquiry in St. John's. A trickle of information and outdated cost estimates to blame for PUB's incomplete review. The very public criticism came after the PUB failed to reach a conclusive decision on a matter related to Muskrat Falls, and whether it was the least-cost option for the province's future electricity needs. Source: CBC News
 Nova Scotia  
Province, feds announce instant rebate program for energy-saving products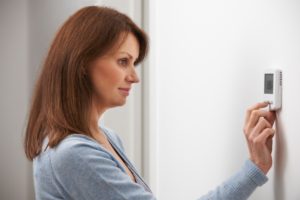 The Province of Nova Scotia and the federal government are partnering up to lower the price of smart thermostats and other energy-efficient products through an instant rebate program on the purchase of these items. A rebate program was announced that will apply to washing machines, refrigerators, dimmer switches and other energy-saving devices. While some rebates will expire on Nov. 10, others will be re-offered in the spring or year-round. The instant rebates will vary in value from $2 to $75. Source: CBC News
Nunavut 
Ottawa exempts Nunavut power plants, airlines from carbon tax
Territories get partial protection from Trudeau's pollution pricing plan. The Qulliq Energy Corp. won't pay more next year for the diesel it burns to generate electricity, after the Trudeau government's carbon tax kicks in. That's because any diesel the QEC uses at its power plants will be taxed at a rate of zero cents per litre. "The approach to pricing pollution in the territories takes into account their unique circumstances, including high costs of living and of energy, challenges with food security, and emerging economies," the Department of Environment and Climate Change said on its website. Though they'll be required to report how much fuel they consume, airlines flying inside Nunavut will also be taxed zero cents per litre. But there's a catch. That aviation fuel exemption applies only to "intra-jurisdictional" flights—but not to flights between two different provinces or territories. Source: Nunatsiaq News
Northwest Territories 
Wally Schumann: Energy Initiatives Update
Last spring the GNWT publicly released the 2030 Energy Strategy, along with the Climate Change Strategic Framework and the NWT Petroleum Resources Strategy.  Together, these documents are defining our long-term vision and approach to energy and climate change. Some of the noteworthy accomplishments in the Energy Initiatives Report 2017- 2018: The Government of the Northwest Territories installed a biomass boiler system at École Allain St-Cyr School. This system will meet nearly 100 percent of the heating needs of the school.
The system will save 115 thousand litres of diesel, or about 130 thousand dollars and reduce greenhouse gas emissions by 306 tonnes per year. The GNWT also installed a 950 kilowatt biomass boiler at East Three School in Inuvik, making that school the first GNWT asset in the Beaufort Delta to install biomass heating. Last year also marked the 10th anniversary of the GNWT's Capital Asset Retrofit Fund, known as CARF. CARF-supported initiatives that have effectively reduced greenhouse gas emissions from GNWT assets by over 10 thousand tonnes annually and have displaced the equivalent of 27 million litres of diesel fuel since the programs inception, representing a nearly 24 percent reduction in annual emissions. The GNWT is undertaking wind monitoring in Sachs Harbour to better understand wind resource potential in the High Arctic. Source: Government of Northwest Territories
Yukon 
Yukon Premier Sandy Silver discusses carbon pricing plans
The Yukon will be subjected to a federally-imposed price on carbon in July as the deadline for the rollout has been extended. When the plan comes online, the levy will lower greenhouse gas emissions in the territory by about one per cent below the "projected business-as-usual baseline," according to a summary of a Yukon-specific federal study. In 2020, reductions will climb to about 3.4 per cent and to 5.4 per cent in 2022. Once the plan is active, carbon will be priced at $20 per tonne to start. On average, Yukon households will pay roughly $260 on an annual basis, according to the summary. Residents and businesses will be entitled to a 100 per cent rebate, Silver said. Source: Yukon News