Alberta
Bill seeks to scrap planned overhaul of Alberta's electricity market system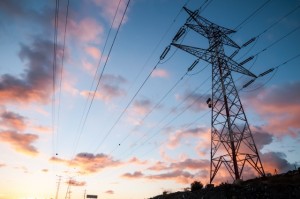 If passed, Bill 18, the Electricity Statutes (Capacity Market Termination) Amendment Act, would cancel the former NDP government's plan to shift the province's electricity market system to a capacity market from an energy-only market by 2021. In a capacity market, electricity generators are paid for the electricity they produce as well as their capacity to produce, which guards against power shortages. Private power generators are paid through a mix of competitively auctioned contracts. An energy-only system pays companies only for the electricity they generate, based on the wholesale price. Companies can decide where their facilities are located and the type of energy they wish to produce. Alberta has operated an energy-only market since 1996. Many governments have successfully switched to capacity markets, but critics say if the transition is not well executed it can result in both too much supply and higher prices. Source: CBC News
Electricity Prices for Alberta
The Alberta power pool price averaged 4.186 cents per kWh in October 2019. This price is 1.259 cents lower than last month's average of 5.445 cents per kWh. The pool price has averaged 5.560 cents per kWh over the last 12 months.
As of November 5, 2019, the forward market was predicting electricity prices for the calendar years of 2019, 2020, 2021, and 2022. These prices are 5.800, 5.650, 5.775, and 5.400 cents per kWh respectively.
Gas Prices for Alberta
Direct Energy's gas rate for October 2019 was $1.447 per GJ in Alberta. The November 2019 rate has been set at $2.524 per GJ. Alberta gas prices have averaged $1.730 per GJ over the last 12 months.
As of November 1, 2019, the forward market was predicting gas prices for the calendar years of 2019, 2020, 2021, 2022, 2023, and 2024. These prices are 2.59, 2.02, 2.09, 2.20, 2.26, and 2.38 cents per GJ respectively.
British Columbia
B.C. will need to double its electricity production by 2055, study finds
The research assumes that all vehicles on the road in 2055 will be electric, which is in line with the provincial government's goal of having all new vehicles sold in the province be electric by 2040. Population and economic growth projections will require the province to increase its electricity-generating capacity from the 15.6 gigawatts it produced in 2015 to 23 gigawatts by 2055, researchers found. Adding in the demand from a fully electric transportation system province-wide, researchers project an additional 60 per cent capacity would be needed, bringing the total required to 37 gigawatts. Source: CTV News
Ontario
More Transparent Electricity Bills Coming to Ontario Households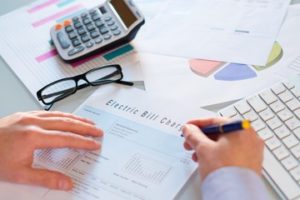 The Ontario government is bringing more transparency to electricity bills for Ontarians. Effective November 1, 2019, electricity bills will show the true cost of power and will include the new Ontario Electricity Rebate. Under the previous government, the electricity rebate provided to Ontarians was concealed within the price-per-kilowatt-hour line item on electricity statements. This meant customers could not see how much the government rebate was reducing their monthly costs, and bills did not display the true cost of electricity used. Improving transparency with regards to electricity rate relief is part of the government's commitment to respond to the Auditor General of Ontario's recommendations. The cost of the new Ontario Electricity Rebate will be shown in the Public Accounts of Ontario. Helping ratepayers clearly see the true cost of electricity and the full amount of the Ontario Electricity Rebate as a single line item on their electricity bill is part of the government's plan to restore Ontarians' trust in the energy sector and build a more transparent and accountable electricity system. Source: Government of Ontario News Release
Electricity Prices –for Ontario
The Hourly Ontario Energy Price (HOEP) was an average of 0.655 cents per kWh in October 2019. This price is 0.682 cents lower than last month's 1.337 cents per kWh. The twelve month moving average was 1.759 cents per kWh up to October 2019.
The Actual Rate for the Global Adjustment rate Class B for October 2019 was set at 13.680 cents per kWh. The Global Adjustment is an additional charge paid by non-regulated customers. (Source: IESO)
Saskatchewan
New SaskPower net metering program comes online Nov. 1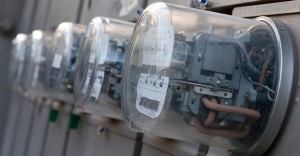 Saskatchewan's net metering program will be reactivated on Nov. 1 for potential residential and business solar power producers. The revised program will not have a total generation cap, no end date, and no specified contract length with SaskPower. There is also no rebate for installation costs. Under the updated program, customers can generate up to 100 kilowatts of their own power to decrease their monthly power bills, and get credit for excess power created.
Excess power will be credited at 7.5 cents per kilowatt hour against the customer's energy charge. According to the province, this rate is guaranteed for the 2020-21 fiscal year. After that, the rate will be reviewed according to market conditions. Customers under contract with the former net metering program receive a credit worth 14 cents a kilowatt hour. Source: Global News
Manitoba
First Nation trying to stop $453M Manitoba-Minnesota power line project
A Manitoba Indigenous community is taking the province to court over a $453-million power transmission project it says it wasn't properly consulted on before construction started last summer. The Sagkeeng First Nation is to argue in Winnipeg Court of Queen's Bench on Wednesday for a judicial review of the province's decision to give Manitoba Hydro a licence to build a 213-kilometre, 500-kilovolt line to Minnesota. "When our ancestors signed the treaties, they agreed to share their land, not give it away," Chief Derrick Henderson said in a news release. "Manitoba and Hydro need to learn that they have to treat our people with respect. It is not respectful for Manitoba to treat First Nations as a nuisance to be disposed of in a sham consultation process." Source: CTV News
New Brunswick
Joi Scientific technology NB Power poured millions into doesn't work
A Florida-based hydrogen company that received millions of public dollars from New Brunswickers has told shareholders that its technology doesn't work as previously described, CBC News has learned. NB Power paid Joi Scientific $13 million Cdn to license a technology that claims to be able to efficiently generate hydrogen gas from seawater to generate electricity on demand, something that would be a major scientific breakthrough.
Of the payment, $6.7 million came from taxpayers via the province's Regional Development Corporation. NB Power CEO Gaëtan Thomas said earlier this year that the other half of the licensing fee came from a fund for research and development that is part of the utility's regular annual budget.
One of the company's patents claims it can generate hydrogen at 200 per cent efficiency. For one watt of input energy, the patent says two watts of energy in the form of hydrogen gas are produced.
"We've seen results indicating, clearly indicating, independently witnessed, that it does produce more energy than in," Thomas told CBC News in May. But this past summer, Joi Scientific CEO Traver Kennedy revealed to shareholders that Joi had been calculating power incorrectly. Source: CBC News Canada
Prince Edward Island
P.E.I. school prepares to fire up new biomass heating system
Students at West Royalty Elementary School in Charlottetown will be feeling the heat from something new as the temperatures drop this winter. It's part of a wave of public buildings across P.E.I., including five schools, being converted to biomass heating systems by 2021.
"The big thing here is to try and reduce greenhouse gas emissions," said Tyler Gallant, an engineer with the Department of Transportation, Infrastructure and Energy.
"Going with the biomass system, we basically eliminate our greenhouse gas emissions for heating." Source: CBC News Canada
Québec
Energy just got smarter with Hilo, a new Hydro-Québec brand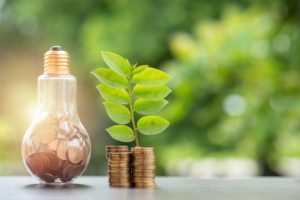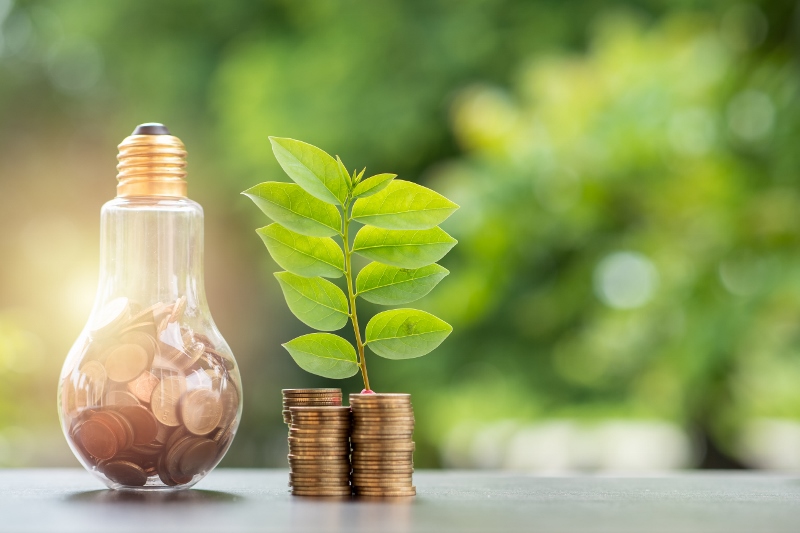 Hydro-Québec is launching Hilo, a brand of personalized products and services that will make it easy for customers to manage their energy use more efficiently and more intelligently.
The energy sector is undergoing profound change, partly as a result of rapidly evolving technologies. Customers can now play an active role in supplying energy to the grid.
Starting next year, Hilo will offer smart home products and services that will allow customers to manage their energy use efficiently. Thereafter, the range of products and services will gradually expand to include energy services for companies, electric mobility offerings, smart storage and solar self-generation. Source: Cision
Newfoundland and Labrador
Muskrat Falls power this winter? Nalcor CEO updates on project's software struggles
If all goes as planned, the biggest technical challenge facing the Muskrat Falls project could be conquered by early next year, and followed closely by the first delivery of power from Muskrat Falls to Newfoundland. That was one of the key points made by Nalcor Energy CEO Stan Marshall during a wide-ranging discussion with reporters in St. John's Thursday, as he gave an update on the controversial hydroelectric project.
Marshall said construction on the project is essentially complete, with efforts in 2020 to be focused on installing the four turbines at the generating station at Muskrat, and some critical electrical and mechanical work.The target is full commercial power at the end of next year. Source: CBC News Canada
Nova Scotia
Nova Scotia says $4.5M in security needed to remove abandoned tidal turbine
The Nova Scotia government says proposals for a new tidal energy project in the Bay of Fundy must include a plan to remove a massive tidal turbine abandoned in the water.
It says companies bidding for the project must have $4.5 million available to cover the costs of removing the turbine, and must have additional funds before putting a new device in the water.
Nova Scotia ordered the removal of the Cape Sharp turbine earlier this year after revoking the company's licenses, citing Cape Sharp Tidal's lack of financial ability to deliver the energy project. Source: CTV News Atlantic
Nunavut
Nunavut to use carbon tax revenues to install LED streetlights across territory
The Government of Nunavut will use part of the revenues it receives from the carbon tax to install LED lightbulbs in streetlights across the territory.
Jeannie Ehaloak, the minister responsible for Qulliq Energy Corp., and Bruno Pereira, Qulliq Energy Corp.'s president, presented the plan to install the lightbulbs in all of Nunavut's communities over four years to the legislative assembly on Monday, Oct. 28.
Iqaluit, Rankin Inlet, Cambridge Bay and Kugluktuk already use LED lights in their streetlights, Ehaloak explained. Source: Nunatsiaq News
Northwest Territories
What you need to know about the N.W.T. carbon tax offset cheques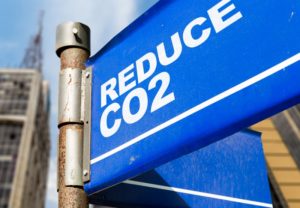 Northwest Territories residents are receiving their first government cheques meant to offset the territory's new carbon tax. The so-called Cost of Living Offset is a benefit for people and families to help them with the cost of the carbon tax, which came into effect Sept. 1.
The federally-mandated carbon tax is meant to discourage people and businesses from using unnecessary fossil fuels, with the aim of reducing harmful greenhouse gas emissions. The N.W.T. government promised to return much of the carbon tax revenue to residents, and use some of it to pay for green energy initiatives, like wind turbines and solar panels. Source: CBC News Canada
Yukon
Yukon Energy axes thermal plant plans
Yukon Energy Corp. (YEC) is cancelling its plans to develop a thermal power plant in the Whitehorse area, bending to Yukoners' concerns.
"Our focus instead will be to look at options to add or replace capacity at our existing generation facilities as our fleet of diesel engines retire," wrote Lesley Cabott, chair of YEC's board, in an Oct. 1 letter sent to Ranj Pillai, Minister of the Department of Energy, Mines and Resources.
"In the interim, Yukon Energy will continue to rent diesel generators each winter to ensure an adequate supply of back-up power in case of an emergency."
YEC floated the idea of developing a 20-megawatt facility in May. A public comment period ended shortly afterwards. Source: Yukon News