Alberta
Varcoe: 'Worst may be behind us' — winter drilling season fueled by gas hopes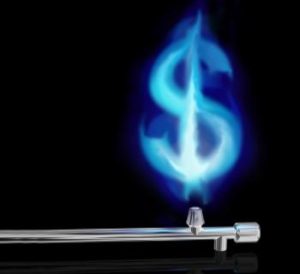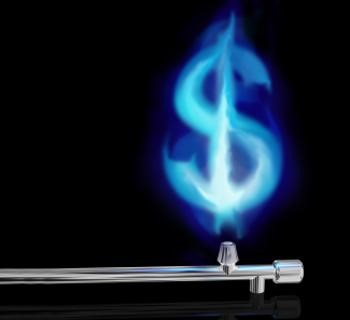 Canada's oilfield services industry is heading into the critical winter drilling season with one bright light emerging on a relatively bleak horizon: natural gas. Alberta natural gas prices closed at a four-year high Thursday, while one of the country's largest drillers said the outlook is modestly improving for the rest of 2020 and going into the new year. With cold weather settling on the province, the benchmark AECO natural gas spot price in Alberta closed Thursday at $3.19 per gigajoule, its highest level since October 2016, while the 12-month forward strip price hit $2.83. (Last year, AECO natural gas prices averaged just $1.60 per gigajoule.) While oil prices will need to move higher to trigger significantly more capital spending next year, "firming natural gas prices moving into the winter have helped to offset a choppy crude oil price," said a report by Stifel FirstEnergy. Source: Edmonton Journal
Electricity Prices for Alberta
The Alberta power pool price averaged 6.126 cents per kWh in October 2020. This price is 2.521 cents higher than last month's average of 3.605 cents per kWh. The pool price has averaged 4.840 cents per kWh over the last 12 months.
As of October 30, 2020, the forward market was predicting electricity prices for the calendar years of 2020, 2021, 2022, 2023 and 2024. These prices are 5.100, 5.500, 5.400, 5.100, and 5.000 cents per kWh respectively.
Gas Prices for Alberta
Direct Energy's gas rate for October 2020 was $2.251 per GJ in Alberta. The November 2020 rate has been set at $3.277 per GJ. Alberta gas prices have averaged $2.270 per GJ over the last 12 months.
As of November 3, 2020, the forward market was predicting gas prices for the calendar years of 2020, 2021, 2022, 2023, 2024, and 2025. These prices are 3.22, 2.91, 2.65, 2.34, 2.39, and 2.61 cents per GJ respectively.
British Columbia
B.C. Greens release platform highlighting basic income and clean economic recovery
A B.C. Green Party would move towards a basic income program, make the province carbon neutral by 2045, and spend more than $10 billion over the next three years on a host of environmental and social election promises. Green Leader Sonia Furstenau made the promises as part of the party's platform, unveiled Wednesday afternoon, saying it would target people who need help now by building a stronger, more equitable, and sustainable province. The Greens also promise to make BC Ferries a Crown corporation once again, end oil and gas subsidies, establish a $500-million fund to support sustainable jobs. Source: CBC News
Ontario
Ontario's new blue box plan will recycle more, but it will cost you more as well, experts say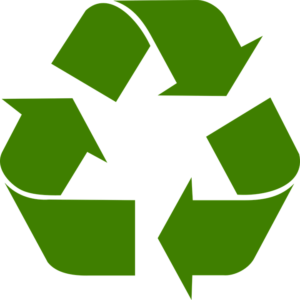 With the Ontario government proposing a new recycling system that relieves municipal governments of running blue box programs, experts are expecting to see the cost passed on to consumers in the form of higher prices for packaged goods. That is because the proposed regulations revealed by the government of Premier Doug Ford Monday shift responsibility for recycling onto the companies that produce packaging.
If passed, the government estimates the proposed regulatory changes will see municipalities save $135 million annually as producers take over the blue box program. But Calvin Lakhan, a York University researcher and an expert in Ontario's recycling program, says Ontarians shouldn't expect companies to absorb the added cost. By his analysis, the change will see the average grocery bill in province go up between $40 and $50 a month. While Ontario Green Party Leader Mike Schreiner criticized the government's plan for taking too long, (municipalities won't start transitioning until 2023, some as late as 2025) he said shifting responsibility to producers is "the right thing to do." "That creates an economic incentive to reduce the amount of materials out for waste in the first place." Source: CBC News
Electricity Prices for Ontario
The Hourly Ontario Energy Price (HOEP) was an average of 1.065 cents per kWh in October 2020. This price is 0.313 cents lower than last month's 1.378 cents per kWh. The twelve month moving average was 1.392 cents per kWh up to October 2020.
The Actual Rate for the Global Adjustment rate Class B for September 2020 was set at 12.176 cents per kWh. The Global Adjustment is an additional charge paid by non-regulated customers. (Source: IESO)
Saskatchewan
Saskatoon mayoral candidates divided over environmental plan
As Saskatoon's election day draws closer, mayoral candidates are weighing in on how the city should deal with environmental issues. The city's Low Emissions Community (LEC) plan lies at the heart of the matter. The plan, which was adopted in principle by city council last year, is a roadmap to cutting emissions in the city by 80 per cent by 2050. The LEC contains 40 action plans — everything from updating lighting systems in municipal buildings to requiring that newly built homes in the city have rooftop solar panels. Each measure of the plan would have to be approved individually by council. It is broken into four phases, from action either already being taken to plans that will not be implemented for at least the next 12 years. The report estimates that the city will need to spend $6.1 billion to bring the actions to life over the next 30 years. The rest of the money needed, $13 billion, would come from businesses, residents, and other funders like the federal government. The report said these changes will result in savings and new revenues of $11.8 billion, for a net return of $5.7 billion. Source: CBC News
Manitoba
Manitoba Hydro told to charge customers 2.9% more for electricity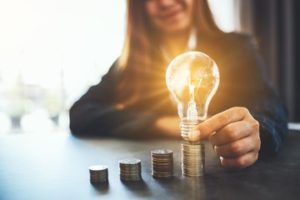 The provincial government introduced legislation that includes the rate increase, bypassing the usual practice of Hydro asking for a rate increase and then the Public Utilities Board having the final say. NDP Leader Wab Kinew decried the government order, found in the Budget Implementation and Tax Statutes Amendment Act, as sneaky and underhanded. Kinew said his party will try to stop the legislation from passing. Manitoba Hydro has not sought a rate increase this year. A Hydro spokesperson previously told CBC News the utility held off, in part, because of a law, introduced in March but wiped out in September when the legislative sitting was reset, that would have instituted multi-year rate hearings involving the PUB rather than annual hearings. The government previously argued that fewer public hearings would save taxpayers millions of dollars, but the Public Interest Law Centre says the PUB has saved far more money than it costs, such as in 2018, when the PUB saved Manitobans $60 million in one year by granting Hydro a 3.6 per cent rate hike, instead of the requested 7.9 per cent. Source: CBC News
New Brunswick
New Brunswick homeowners flock to energy-savings program
NB Power says the surge of interest in the program is probably linked to the boom in home renovations that has been triggered by the pandemic. About 700 New Brunswickers have been signing up per month, since the program restarted in June, after a brief suspension due to COVID-19. Rhiannon McLaughlin took advantage of NB Power's rebate program to improve her home's energy efficiency. She spent $99 plus HST for a home energy audit. That is when she learned one of her biggest problems was her weepy, drafty basement so she followed the auditor's advice and had it sprayed with foam insulation. She also had two heat pumps installed. Altogether, she says her upgrades cost about $10,500.  She got back $2600 in rebates. Her energy consumption went from 318 gigajoules per year to 123 gigajoules per year. Her highest monthly bill since completing that work in October 2019, has been about $300, she says and she is no longer a slave to the woodstove, only using it when she wants to. She thinks the previous owners paid about $380 per month, all year long, in equalized billing. Source: CBC News
Prince Edward Island
Myers vows to rectify 'embarrassing' backlog of Efficiency PEI rebate cheques
P.E.I. Energy Minister Steven Myers promised Thursday to add more resources to deal with a backlog of Efficiency PEI rebate cheques, after becoming aware of the extent of the problem a day ago. The cheques are rebates for energy-efficient upgrades including heat pumps and extra insulation. "There's definitely a backlog, I think we're like 800 behind now just getting cheques out the door," Myers told CBC News. Myers said he only became aware of the extent of the problem this week, after receiving an email from a woman who said she had been waiting 13 weeks for her cheque. She had applied for the rebate in July. Myers said staff shortages may be to blame. Source: CBC News
Québec
Meet one of the Pointe-Claire families on a mission to reduce their household waste
Karen Robson wants to show people that reducing household waste is possible. Robson, her two sons and their dog are one of nine Pointe-Claire households trying to decrease their waste over the next few months. Families will have to weigh their organic waste, recyclables, and household waste from now until January. Robson's goal is to reduce her household waste — which is already only 750 grams per week — by 20 per cent. Some of those changes include being more careful about food waste and single-use items. Robson says snack wrappers are a challenge for her family. "A lot of our output is chip bags, cookie trays that are unrecyclable," she said. "That's going to be our challenge: reducing the snack garbage waste we produce." Volunteer Geneviève Griffin says it is important to think about what you're purchasing, and reduce and reuse where you can. Source: CBC News
Newfoundland and Labrador
How will N.L. comply with the 2021 single-use plastic ban? Look to Gros Morne for guidance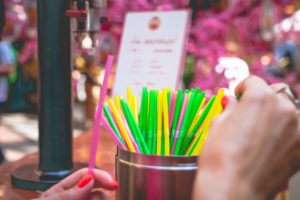 'It will be a challenge, but it will be good,' says Rebecca Brushett of non-profit AHOI. Brushett welcomed Tuesday's announcement from the federal government advising that by the end of 2021, six types of single-use plastic would be banned Canada-wide. In addition to plastic grocery bags — which Newfoundland and Labrador banned Oct. 1 — straws, cutlery, six-pack rings, stir sticks and hard-to-recycle takeout containers will be eliminated. The ban has been a Liberal promise for years and comes on the heels of a scientific assessment that calculated 29,000 tonnes of plastic garbage ended up as litter in Canada in 2016. That problem extends to Newfoundland and Labrador, where a recent report showed the depths of plastic pollution in this province. Source: CBC News
Nova Scotia
Nova Scotia's plastic bag ban starts today. Here is what you should know
The era of the plastic shopping bag has come to a close in Nova Scotia. A provincewide ban that came into effect October 30 means businesses can no longer provide single-use plastic bags at the checkout, so customers should get in the habit of carrying reusable bags. Grocery chains like Sobeys have already transitioned to paper and reusable bags, but the ban applies to all businesses — not just grocery stores. The province says the ban is to encourage waste reduction at the source and help keep plastic out of the environment and landfills. The province has outlined 13 examples of exemptions to the ban where plastic bags are still accepted. These include bags for loose bulk items like fruit, vegetables, nuts, grains or candy, and food or baked goods that are not prepackaged. Products that cannot fit in a reusable bag are also on the list, as are bags used to transport dry cleaning, flyers and mail, and packaged liquids that might leak. Source: CBC News
Nunavut
QEC moving ahead with $500,000 in LED streetlights in 2021-22; questions arise over longevity
Qulliq Energy Corporation (QEC) has the blessing of the legislative assembly to proceed with replacing conventional streetlight bulbs with LED lights in six more Nunavut communities in 2021-22, which will cost $500,000. That money will come from carbon tax funding and is part of a $2-million LED initiative across the territory. Jeannie Ehaloak, the minister responsible for QEC, provided an example of how the changeover results in cost savings while she addressed the legislative assembly on Monday: Coral Harbour pays $61.66 to power 99 convention bulbs at 100 watts, whereas the power cost after converting to 60-watt LED lights will be $21.81, said Ehaloak. Ehaloak said the goal is to have all communities converted by 2024. The old light bulbs will be shipped south to be destroyed and not put in community landfills, she added. Source: Nunavut News
Northwest Territories
N.W.T. green energy advocate urges using more electricity for heat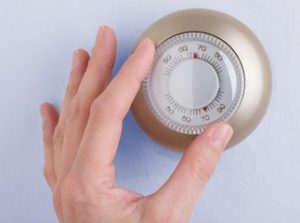 A Northwest Territories green energy advocate says there is an obvious way to expand demand for electricity in the territory's South Slave region without relying on new mining developments — direct it toward heating. One of the reasons the N.W.T. has always had some of the highest electricity rates in Canada is that a small number of people have to shoulder the huge costs of hydro facilities and power plants. But some observers point out that residents consume as much energy for heat as they do for conventional uses of electricity, such as lighting and powering appliances. Right now, almost all of that heat is generated by expensive oil imported from the United States. The Northwest Territories Power Corporation says the 18-megawatt Taltson hydro system that serves the South Slave typically has four to six megawatts of excess generating capacity. It says using some of that to generate heat is a government priority. But renewable energy advocate and former N.W.T. MP Dennis Bevington, who lives in the South Slave and heats his home using electricity, says the government is not making it easy for people to tap into that surplus to heat their homes and businesses. Source: CBC News
Yukon
Yukon Energy eyes more diesel generators to meet winter demand
Yukon Energy will rely on nearly twice as many diesel generators compared to last year to meet demand for electricity this winter. Energy minister Ranj Pillai confirmed the utility will rent 17 portable diesel generators this year, at a cost of $4.1 million. Last year Yukon Energy rented nine generators at a cost of $2.2 million, plus fuel. In recent years, Yukon Energy has faced a major increase in electrical demand, spurred by growth of the territory's population and the number of new homes heated with electricity. At the same time, the government has laid out an ambitious strategy to slash greenhouse gas emissions and dramatically increase the number of electric vehicles on Yukon roads. Last year, the territory scrapped plans for a permanent 20-megawatt thermal power plant in Whitehorse that would have run on diesel, liquefied natural gas, or a combination of the two. Yukon Party MLA Scott Kent said that was a mistake. Pillai said he is hopeful a proposed nine-megawatt hydro plant to be built in partnership with the Taku River Tlingit First Nation will begin in the next one to two years. But figures from Yukon Energy show the utility plans to rely on rented diesel generators to meet demand until at least 2028. Source: CBC News