Alberta 
Balancing Pools saves $500M by cancelling PPAs, but power bills expected to rise
The Alberta Balancing Pool has decided to terminate two power purchase arrangements (PPAs) for units at the Sundance coal-fired generating plant, which is owned by Calgary-based TransAlta Corp. That should help save consumers about $500 million, although the move is also expected to push up electricity prices in the next two years. The two money-losing contracts were turned over to the Balancing Pool last year after the Notley government triggered an opt-out clause within the electricity contracts by hiking Alberta's carbon levy on heavy industrial greenhouse gas emitters. The changes made the agreements "unprofitable or more unprofitable," allowing the deals to be handed back to the Balancing Pool, a government-created agency that backstops the power purchase arrangements. (Source: Edmonton Journal)
Global power players from Switzerland to South Africa eye Alberta's green market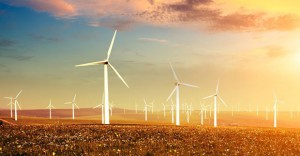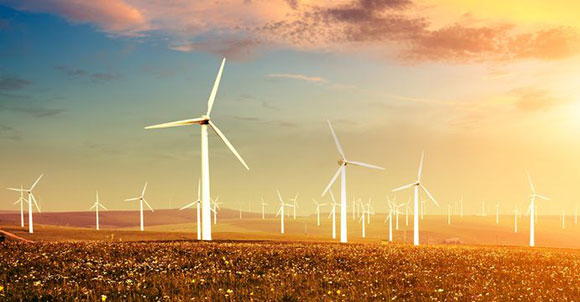 Alberta's first auction to inject more green power into the province's grid has entered the final phase, but electricity players from around the world are already preparing for future bids. The organization that oversees Alberta's power market has invited proponents behind a shortlist of 29 renewable projects to submit formal bids to supply 400 megawatts of power. The Alberta Electric System Operator began with 80 expressions of interest from proponents hailing from Alberta to Switzerland and South Africa. It's the first in a series of competitions to meet the NDP government's target of having wind, solar and other renewables supply 30 per cent of the market's electricity. Global and regional players have been attracted to Alberta's market because the current competition guarantees revenues for green power producers, said Gerard McInnis, who leads Ernst & Young's power and utilities division. (Source: Calgary Herald)
Electricity Prices for Alberta
The Alberta power pool price averaged 2.541 cents per kWh in September 2017. This price is 0.084 cents higher than last month's average of 2.457 cents per kWh. The pool price has averaged 2.231 cents per kWh over the last 12 months.
As of September 1, 2017, the forward market was predicting electricity prices for the calendar years of 2017, 2018, 2019 and 2020. These prices are 2.733, 4.275, 4.525, and 4.475 cents per kWh respectively.
Gas Prices for Alberta
Direct Energy's gas rate for September 2017 was $1.434 per GJ in Alberta. The October 2017 rate has been set at $1.682 per GJ. Alberta gas prices have averaged $2.321 per GJ over the last 12 months.
As of September 1, 2017, the forward market was predicting gas prices for the calendar years of 2017, 2018, 2019, 2020, 2021, and 2022. These prices are 2.45, 2.49, 2.40, 2.39, 2.41, and 2.46 cents per GJ respectively.
British Columbia 
Documents hint at petroleum industry influence on B.C. climate policy
Provincial government officials held a series of meetings with oil and gas industry representatives in Calgary at the start of 2016 to talk about B.C.'s climate-action plan, which the Canadian Centre of Policy Alternatives argues constituted undue influence over public policy. Langley MLA Rich Coleman, who was then Minister of Natural Gas Development, characterized the sessions as consultation aimed at hitting greenhouse-gas-reduction targets "while maintaining strong economic growth." To the CCPA, however, the meetings, which it only found out about through Freedom of Information requests, speak to "regulatory capture" of government by the energy industry, argues Shannon Daub, the centre's associate director in B.C. "While there's been a change in government, it's very clear that the industry is accustomed to having a level of control over climate policy in this province that is unhealthy and stands in the way of us actually dealing with climate change," Daub said. (Source: Vancouver Sun)
Ontario 
Manufacturer launches challenge against power fee that has cost Ontarians billions
A Canadian manufacturer of railroad freight cars has launched a constitutional challenge aimed at the legitimacy of an Ontario energy fee estimated to have cost the province's electricity customers $37 billion in less than a decade. The so-called global adjustment fees are at the heart of a lawsuit filed by Hamilton-based National Steel Car Ltd. against Ontario's Ministry of the Attorney General, Minister of Energy and the province's Independent Electricity System Operator (IESO), which manages the power grid and sets the rate that local electricity utilities use to charge customers. But the August lawsuit filed by National Steel Car (NSC) believes the revenue the IESO collects for the global adjustment, from the company "and others," should be declared "an unconstitutional tax, not a valid regulatory charge." If it's unconstitutional or invalid, National doesn't want the global adjustment charged to them or others, the lawsuit said. The manufacturer also wants to be repaid some or all of the global adjustment it coughed up between July 31, 2015 and July 31, 2017. A spokesperson for the IESO said they can't comment as the matter is before the court. (Source: Montreal Gazette)
Electricity Prices for Ontario
The Hourly Ontario Energy Price (HOEP) was an average of 2.035 cents per kWh in September 2017. This price is 0.464 cents higher than last month's 1.571 cents per kWh. The weighted-average price was 2.313 cents per kWh during September 2017. The twelve month moving average was 1.605 cents per kWh up to September 2017.
The Actual Rate for the Global Adjustment Rate Class B for September 2017 was set at 8.864 cents per kWh. The Global Adjustment is an additional charge paid by non-regulated customers. (Source: IESO)
Saskatchewan 
SaskPower defers development of $630-million Tazi Twe hydroelectric project in northern Saskatchewan
The Tazi Twe would have supplied 50 megawatts to the province's power grid. The project was, at one point, expected to be completed in 2017 but construction has not started. SaskPower said this summer that it was conducting an economic assessment of the proposed project. The Crown corporation — which is responsible for generating and distributing most of the province's electricity — said in a news release that power demand in the province's north was expected to grow by between four and five per cent annually. Those predictions, however, have recently decreased to between one and two per cent annually, largely due to what its director of supply planning and integration described this summer as decreased mining activity in northern Saskatchewan. (Source: Saskatoon Star Phoenix)
Manitoba 
Document shows Manitoba looking at $25 per tonne carbon tax — half of what feds demanded
Premier Brian Pallister has already signalled Manitoba is opposed to the federal demand. Ottawa wants the provinces to start with a $10 per tonne tax next year that would ramp up to $50 a tonne by 2022. The Manitoba government has been eyeing the possibility of charging a carbon tax of $25 per tonne — half of what the federal government has insisted must be in place by 2022 — according to a document obtained by The Canadian Press. The document, titled the Climate and Green Plan Town Hall Toolkit, also says farmers would be exempt from the tax, and at $25 per tonne, it would raise $250 million annually. Sustainable Development Minister Rochelle Squires said the toolkit is only a draft document, and no final decision has been made on what the carbon tax will end up being. (Source: Saskatoon Star Phoenix)
New Brunswick 
TransCanada pulls plug on Energy East pipeline
The proposed Energy East project would have carried more than one million barrels of oil every day from Alberta and Saskatchewan across the country to be refined or exported from facilities in New Brunswick and Quebec. New Brunswick Premier Brian Gallant said in a statement that the company's decision not to move forward with Energy East is "not good news" for those who wanted to see the pipeline built, including the provincial government. "Like many New Brunswickers, we are disappointed. The project would have created jobs in New Brunswick and helped the Canadian economy," Gallant said. (Source: CBC News)
Prince Edward Island 
Tyne Valley company building air-tight, low-energy mini-homes
A Tyne Valley company is building energy-efficient mini-homes for Islanders at what it says is an affordable price. They do this by putting in two exterior walls, fully insulating the home and limiting the air coming in and out of the house. It's got twice as much insulation plus the entire wall is equally insulated. They've raised the heel on the roof truss to get twice as much insulation in the attic as well. They've built them about six-times more air tight and use heat recovery ventilators to control all of the air in and out of the house. (Source: CBC News)
Québec 
Hydro-Québec moving ahead with contentious cross-border energy corridors amid local dissent
Hydro-Québec is pressing ahead with proposals to build several power corridors into the U.S., part of the company's efforts to broaden its exports into the region amid deepening environmental pushback against major infrastructure projects. Hydro-Québec already has a sizeable foothold in the northeast U.S., with 48 per cent of its power sales outside Quebec going to New England and 26 per cent to New York. The company currently exports about 15 per cent of its total hydro capacity, which is around 36,000 megawatts. But it aims to substantially increase its exports into the region in coming years as part of a broader expansion effort under Martel. The company hopes to double revenues by 2030, and is eyeing new investments in South America and Europe to diversify cash flows. (Source: Montreal Gazette)
Newfoundland and Labrador 
Provincial Government Launches Calculator to Support Vehicle Efficiency
The Provincial Government launched the Vehicle Efficiency and Cost Calculator to inform motor vehicle users in Newfoundland and Labrador about the cost and benefits of choosing a fuel-efficient vehicle. The calculator helps residents compare the user costs and the impacts on the environment of various types of gasoline, diesel, hybrid and electric vehicles.
The Vehicle Efficiency and Cost Calculator is available on Turn Back the Tide, the Provincial Government's public awareness website on climate change: www.turnbackthetide.ca/vehicle-efficiency-and-cost-calculator.html . (Source: Newfoundland and Labrador, Municipal Affairs and Environment News Releases)
 Nova Scotia 
Nova Scotia to open all of Bay of Fundy to small turbine projects
Bill 29, introduced by Energy Minister Geoff MacLellan in the House of Assembly, gives companies in the tidal-power business what the minister calls "a new pathway to develop these turbines" in the Bay of Fundy. The amendment to the Marine Renewable-energy Act will allow the province to issue tidal demonstration permits anywhere in the Bay of Fundy to companies with turbines able to generate up to five megawatts of power. Legislation currently restricts turbines to a section of the Minas Passage. Five megawatts is equivalent to the power generated by two large wind turbines, and tidal companies will be able to connect to a power grid and sell energy at a premium price. (Source: CBC News)
Nunavut 
Climate change scientists fight for funding to save High Arctic lab
Some of Canada's leading climate change scientists are fighting to keep the country's northernmost research station in operation. The Polar Environment Atmospheric Research Laboratory (PEARL) in Eureka, Nunavut, tracks atmospheric data that no other research station can, given its High Arctic latitude, only 1,110 kilometres from the North Pole. Such research locations are considered critical to understanding and predicting changes in the climate and atmosphere, as they provide opportunities to collect large amounts of data and/or continuous data that may be used for comparison with other countries and/or over time. Without funding, atmospheric research station at Eureka, Nunavut, set to be mothballed in the spring (Source: CBC News)
Northwest Territories 
Solar Tax Credits, Incentives and Solar Rebates in Northwest Territories
Residents of the Northwest Territories may face a considerable amount of darkness in the winter months, but the long days of summer mean that solar energy can still be a useful source of power, one that reduces the dependency on diesel engines. With new incentives promoting clean energy, the Northwest Territories has seen a surge in the number of solar PV systems. Currently, Northwest Territories has financial incentive programs and regulatory programs supporting the adoption of solar energy. Northwest Territories is a grid parity province, making solar power cheaper than the residential utility rates. The incentives can significantly reduce the cost of installation of solar panels for your home or business. (Source: SUNMetrix)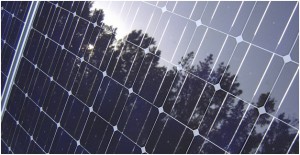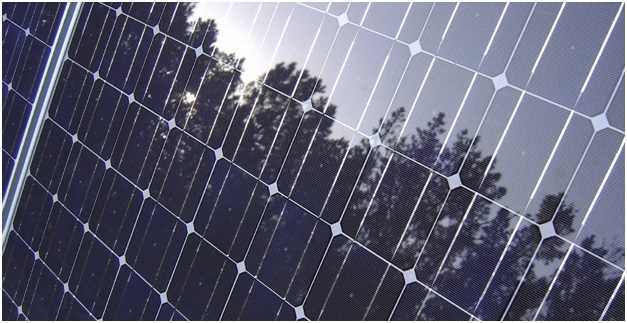 No more power outages? Inuvik man installs Tesla's 1st 'Powerwall' in the North
There won't be any more power outages for Vince Sharpe, a resident of Inuvik, N.W.T. At least for up to 36 hours, thanks to the capacity of his new Powerwall — Tesla's backup battery source that stores energy for homes. Sharpe got it installed this week in his home, which already has 42 solar panels on his roof since two years ago. He says he's now "totally 100 per cent energy self-sufficient." As his solar panels are connected to the community grid, he produces energy during the summer that is being stored by the Northwest Territories Power Corporation. It's then being given back to him during winter months. This system is called net metering. "It's like putting power in the bank," says Sharpe. (Source: CBC News)
Yukon 
Want to participate in a conservation program to help you save money on heating this winter?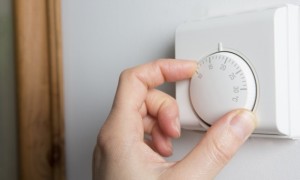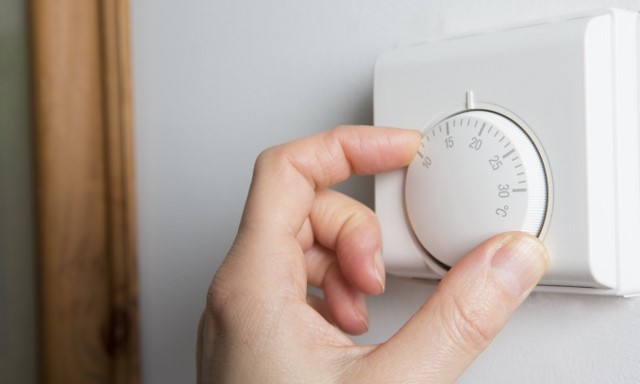 For the second year in a row, inCharge is offering a chance to try a Nest thermostat. You'll receive a Nest thermostat free of charge (a $250 value) if you commit to installing it in your home for two years. Participation will be on a first come, first serve basis. It's a thermostat that programs itself and then pays for itself. Nest thermostats are smart thermostats. The Nest thermostat learns about your home: how quickly it heats, what temperatures you like, when you like it warm or cool, the outside temperature, and even the weather forecast. It uses advanced algorithms to calculate how to give you the best balance of comfort and reduced energy use. The Nest thermostat saves an average of 10 percent on heating bills. It is like a programmable thermostat that does the programming for you.   To learn more, go to https://nest.com/thermostat/meet-nest-thermostat/ (Source: InCharge Yukon)