Alberta
Alberta solar farm construction to proceed after deal to supply TC Energy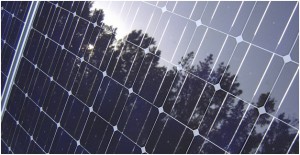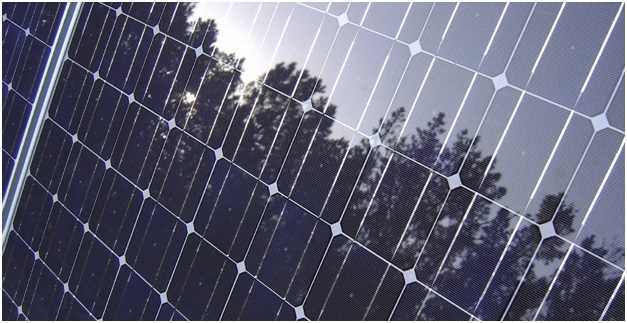 A $200-million Danish-Canadian solar power project in Alberta is headed for construction following signing of a contract with TC Energy Corp., which will buy just over half of its electricity output.
Calgary-based Perimeter Solar Inc. says TC Energy (formerly TransCanada Corp.) has agreed to purchase 74.25 megawatts of electricity from the proposed 130-MW Claresholm Solar project located about 125 kilometres south of Calgary. Source: CBC News Canada
Electricity Prices for Alberta
The Alberta power pool price averaged 5.445 cents per kWh in September 2019. This price is 0.905 cents higher than last month's average of 4.540 cents per kWh. The pool price has averaged 5.740 cents per kWh over the last 12 months.
As of October 3, 2019, the forward market was predicting electricity prices for the calendar years of 2019, 2020, 2021, and 2022. These prices are 6.125, 5.675, 5.825, and 5.475 cents per kWh respectively.
Gas Prices for Alberta
Direct Energy's gas rate for September 2019 was $1.166 per GJ in Alberta. The October 2019 rate has been set at $1.447 per GJ. Alberta gas prices have averaged $1.717 per GJ over the last 12 months.
As of October 7, 2019, the forward market was predicting gas prices for the calendar years of 2019, 2020, 2021, 2022, 2023, and 2024. These prices are 2.18, 1.88, 1.97, 2.13, 2.19, and 2.31 cents per GJ respectively.
British Columbia
Clean energy fuels job growth in B.C. and Canada.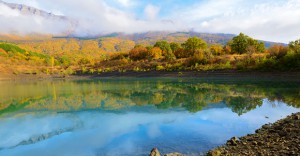 The clean energy sector is projected to create jobs at four times the rate of the rest of the economy and companies in B.C. are poised to lead the way, according to Clean Energy Canada.
"Clean energy jobs are the fast lane in Canada right now," said executive-director Merran Smith. "The sector is going to grow by 160,000 jobs by 2030, while the fossil fuel industry is projected to lose 50,000 jobs."
Clean energy employs about 300,000 people in Canada, while the fossil fuel sector employs around one million, according to a new analysis by Clean Energy Canada, a program at the Morris J. Wosk Centre for Dialogue at Simon Fraser University. More than 32,000 people work in the clean energy sector in B.C. and produce about $8 billion in the province's GDP. Source: Vancouver Sun
Ontario
East-West Tie construction underway
THUNDER BAY – After seven arduous years and frustration over approval delays, construction has formally started for a new north shore electrical transmission line. The official groundbreaking for the East-West Tie, a 450-kilometre line connecting the Wawa and Lakehead transfer stations, was formally held on Wednesday just east of Thunder Bay.
NextBridge had been selected as the proponent to develop the project in 2013, but ballooning price estimates resulted in the process being reopened in 2018. Hydro One, which had initially been passed over, then submitted a new proposal claiming it could build a shorter line at a lesser cost, prompting the Ontario Energy Board to hold meetings late last year.
The project was finally given a jolt forward earlier this year when the Progressive Conservative government issued an order in council and ministerial directive to award the leave to construct to NextBridge. Source: tbnewswatch.com
Electricity Prices for Ontario
The Hourly Ontario Energy Price (HOEP) was an average of 1.337 cents per kWh in September 2019. This price is 0.144 cents lower than last month's 1.481 cents per kWh. The twelve month moving average was 1.811 cents per kWh up to September 2019.
The Actual Rate for the Global Adjustment rate Class B for September 2019 was set at 12.263 cents per kWh. The Global Adjustment is an additional charge paid by non-regulated customers. (Source: IESO)
Saskatchewan
Carbon tax cash spurred early windup on popular solar program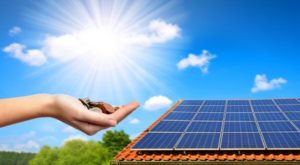 Here's a power paradox: a federal government incentive that uses money from the carbon tax helped contribute to SaskPower's suspension of its solar panel net metering program. The federal money comes from a portion of the fuel-charge revenue in provinces like Saskatchewan that have a federally imposed carbon tax. After the incentive was put in place on July 17, interest in the net metering program spiked so quickly that it reached its 16-megawatt cap and was suspended two years sooner than it might have been.
The net metering program — which allowed SaskPower customers to generate their own electricity with solar panels and receive credit for any excess they generated on the provincial grid — was slated to run until 2021 or the 16-megawatt cap, whichever came first. SaskPower said the program was still below seven megawatts as late as June 30, but by Aug. 31 it had hit 11.45 megawatts. It reached the cap on Sept. 19. Source: CBC News Canada
Manitoba
Technology will turn consumers into energy producers, traders: Hydro CEO
Manitoba Hydro's new boss says the electric grid is about to undergo its greatest change since post-Second World War mass electrification, with consumers calling many of the shots with their smartphones.
In her first public address since taking over as president and CEO in February, Jay Grewal told a business crowd in Winnipeg that profound changes in her industry are coming more quickly than we might think.
In a breakfast speech to the Manitoba Chambers of Commerce, Grewal described a future in which consumers have switched to electric vehicles due to rising fossil-fuel costs and have solar panels on the roofs of their homes that send electricity to storage batteries in their basements. When the light fades, a message will appear on their smartphone telling them that the panels are no longer generating energy and their home is now using energy stored in home batteries. Source: The Winnipeg Free Press
New Brunswick
Europe in sights of Maritime energy-conservation company
Following a funding announcement from two local investment groups, Stash Energy is looking to expand into international markets. The Fredericton-based company was founded a few years ago by three graduates of the University of New Brunswick. This week New Brunswick Innovation Foundation and Island Capital Partners of P.E.I. announced they would invest $400,000 in Stash.
"It means a lot of things," said Stash chief product officer Daniel Larsen.
"It's going to allow us to continue to expand our manufacturing and supply chain. It's going to allow us to complete some pilots that we're doing with utility partners here in Canada. It's also going to allow us to expand to other Canadian provinces into New England and also hopefully into the European market." Source: CBC News Canada
Prince Edward Island
New radar gear on lookout for birds at Eastern Kings wind farm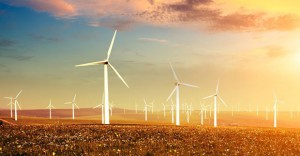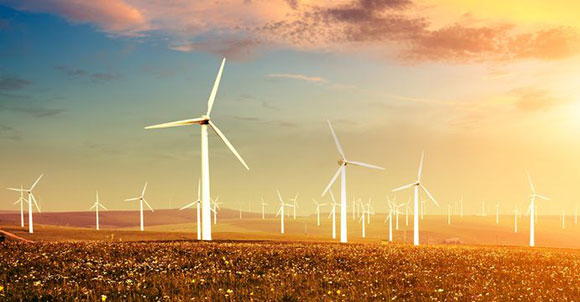 The P.E.I. Energy Corporation says it has invested about $500,000 in new radar equipment to track migratory birds around wind turbines. The portable gear is currently at work at Eastern Kings wind farm, where talk of expanding the facility has been met with resistance from some residents.
"It's somewhat of a specialized piece of equipment and becoming more and more used as these turbines become larger," said Spencer Long, engineering project manager with the corporation. "Eastern Kings in particular is a known active bird area."
The energy corporation has said it wants to build seven new turbines in Eastern Kings, in addition to the 10 turbines already in operation. The new turbines would be about 170 to 180 metres tall, according to Long. The federal government suggests the use of radar to monitor bird activity when turbines are taller than 150 metres. Source: CBC News Canada
Québec
Thermal imaging of housing stock can tell us where energy costs will hurt, Concordia researchers show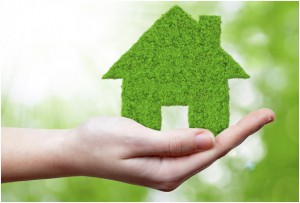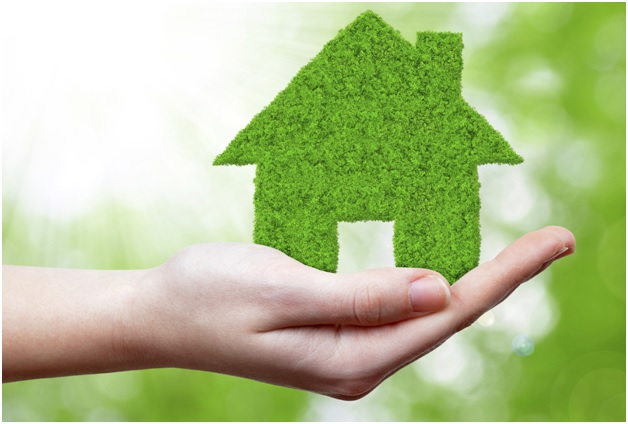 Energy costs in Quebec are a major expense for households, particularly during our harsh winter months. They are especially hard on lower-income and older dwellings, where the expense of properly heating and winter-proofing a home can be beyond many families' budgets. In a study published in the journal Energy and Buildings, two Concordia researchers look at the issue of energy poverty in Canada and potential remedies used in other countries that policy-makers here could borrow.
PhD student and part-time faculty member François Tardy and assistant professor Bruno Lee are both at the Gina Cody School of Engineering and Computer Science. They note that heating represents about 60 per cent of energy end-use in Canada, a figure that has remained stable for decades. But the researchers say issues like climate change and other economic events may further divide Canadians between those who are energy-poor and those who are energy-prosperous.
This study, says Tardy, "is a broad attempt to combine our knowledge of Canada's built environment with economic factors such as income levels and the age of dwellings, renovation and maintenance costs and the average costs of rent." Source: University of Concordia News
Newfoundland and Labrador
US$2-billion liquid fuel production facility coming to Lewisporte
U.K. company looking to bring 500 jobs, 'state of the art' plant to Central Newfoundland. A "state of the art" plastic to liquid fuel production and biomass storage facility is about to be constructed on the shores of Lewisporte Harbour.
While the construction timeline is certainly not set in stone, or even guaranteed yet, Lewisporte Mayor Betty Clarke is optimistic, and a bit cautious.
"This wasn't supposed to go public this quickly and I want to make sure I have all the T's crossed," said Clarke when initially contacted after news leaked via social media.
Clarke confirmed the Town of Lewisporte has been in talks with U.K.-based Synergy World Energy for about 10 months and progression toward making the plant a reality has been moving forward rapidly. Source: The Telegram
Nova Scotia
Nova Scotia sets $11 million for public housing energy efficiency upgrades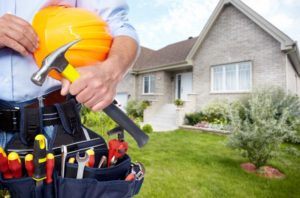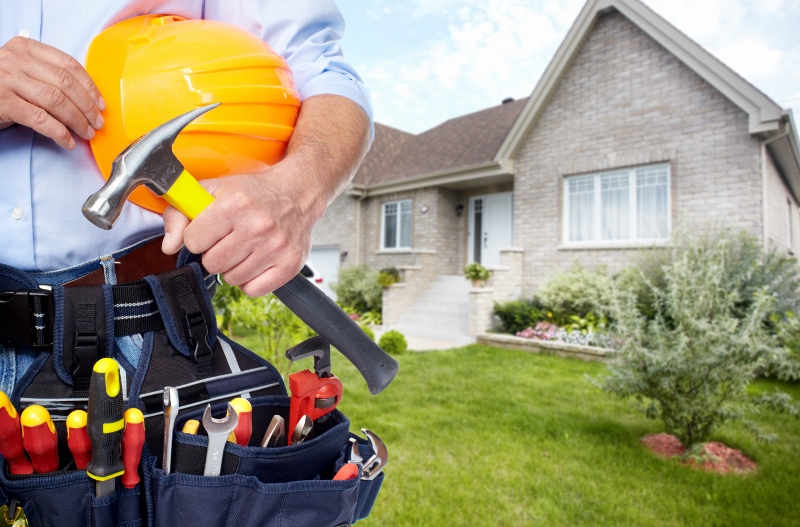 The province is putting $11 million into a program to upgrade the energy efficiency of public housing across Nova Scotia. Government representatives and stakeholders held a news conference to announce the funding investment on Tuesday at the Mulgrave Park Caring and Learning Centre in Halifax's north end.
Chuck Porter, minister of municipal affairs and housing, said this funding matches an $11 million contribution from the federal government that was announced earlier in September for the same purpose.
"We're talking about upgrades to more than 100 public housing buildings across 51 communities in our province," Porter said. "Upgrades will obviously help improve the comfort of residents, reduce costs for our taxpayers and cut greenhouse gas emissions."
Some of the work includes upgrading exterior cladding, installing attic insulation and energy-efficient windows and doors, according to a news release. Source: The Chronicle Herald
Nunavut
In Iqaluit, Trudeau announces plans to take Arctic communities off diesel but offers few details
Liberal leader Justin Trudeau arrived in Iqaluit Tuesday morning before noon local time, marking the first appearance of a federal leader in the territories during the 2019 election campaign. Trudeau spoke to media at the Sylvia Grinnell Territorial Park's campground about the Liberal plan to address climate change. Trudeau spoke about the importance of fighting climate change and the impact it is having in the Arctic. Trudeau said the Liberals will help retrofit homes to make them more energy-efficient, build an "economic ecosystem" to foster clean technology and innovation and ensure all Indigenous communities are off diesel and are instead powered by clean "affordable energy" by the year 2030. Trudeau did not specify any details on how he would retrofit homes in the North to make them more energy-efficient or how he plans to take northern communities off of diesel. Source: CBC News
Northwest Territories
Feds invest $60 million in NWT energy infrastructure
Michael McLeod, NWT MP, announced funding towards a fuel supply line mitigation project that consists of adding substantial fuel storage capacity in Hay River, as well as rehabilitating and expanding fuel capacity at the northern end of the Mackenzie River in Tuktoyaktuk, which will help resupply other northern communities.
The fuel capacity in Sachs Harbour, Ulukhaktok and Paulatuk will also be increased to 210% of consumption in those communities to ensure they have sufficient fuel in the event of a disruption. Overall, approximately 13.2 million litres of fuel storage capacity will be added to the NWT supply chain. Source: My Yellowknife Now
Yukon
Yukon Energy gets funding to build battery storage, upgrade transmission line
Yukon Energy will spend nearly $60 million to build a new battery storage facility in Whitehorse and replace a dilapidated 31-kilometre stretch of the Stewart-Keno transmission line.
The projects, announced Thursday, include $39.2 million in funding from Ottawa, and $19.7 million from the Yukon government and Yukon Energy.
The battery storage will allow Yukon Energy to generate renewable power from its hydro dam in Whitehorse overnight and during periods of low demand and store it in the battery for use when demand is higher.
Yukon Energy president Andrew Hall said the facility will allow the utility to store up to 40mWh of power, reducing the need to use its diesel- and natural gas-fired backup generators. It could reduce greenhouse gas emissions by 20,000 tonnes over 20 years. Source: CBC News Canada