Alberta
Already battered, Alberta braces for the energy transition — can it also embrace it?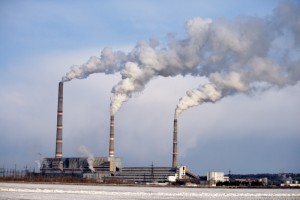 It was long assumed that an expanding economy went hand in hand with increased carbon emissions. Take a closer look at the data, however, and that is increasingly not the case. A recent report from the Canadian Institute for Climate Choices highlights the "decoupling" of growth and greenhouse gases. But, its authors note, this has happened unevenly across Canada. And they say it needs to happen a lot faster — both to meet our climate commitments and to keep our economy competitive as the world changes around it. Last week, the institute released a 151-page report on what it describes as "clean growth." The good news, she said, is that Alberta's economy has already started to decouple its growth from carbon emissions. From 2005 to 2018, provincial GDP grew 34 per cent while greenhouse-gas emissions grew by just 18 per cent. Source: CBC News
Electricity Prices for Alberta
The Alberta power pool price averaged 3.605 cents per kWh in September 2020. This price is 0.5 cents lower than last month's average of 4.105 cents per kWh. The pool price has averaged 4.678 cents per kWh over the last 12 months.
As of October 1, 2020, the forward market was predicting electricity prices for the calendar years of 2020, 2021, 2022, 2023 and 2024. These prices are 5.000, 5.300, 5.300, 5.100, and 5.000 cents per kWh respectively.
Gas Prices for Alberta
Direct Energy's gas rate for September 2020 was $2.492 per GJ in Alberta. The October 2020 rate has been set at $2.251 per GJ. Alberta gas prices have averaged $2.208 per GJ over the last 12 months.
As of October 1, 2020, the forward market was predicting gas prices for the calendar years of 2020, 2021, 2022, 2023, 2024, and 2025. These prices are 2.75, 2.75, 2.54, 2.39, 2.37, and 2.41 cents per GJ respectively.
British Columbia
BC Hydro doubles select home renovation rebates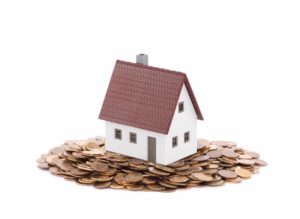 In a bid to help restart the B.C. economy and help customers save energy in their homes, BC Hydro is doubling rebate amounts for select energy-efficient upgrades including heat pumps (for space or water heating), windows and doors. There is also a bonus offer for those who hire a Program Registered Contractor to take advantage of existing insulation upgrade rebates.
The doubled offer and insulation bonus offer are available for a limited time. You are eligible if you are a BC Hydro customer who meets a minimum electricity use requirement.
To qualify, customers will need to register for a promo code, which will be sent via email, on bchydro.com between October 1, 2020 and December 31, 2020. Upgrades need to be completed and invoiced by March 31, 2021. Source: BC Hydro
Ontario
Cambridge, North Dumfries and Brantford to consider merging hydro companies
Utility companies in Cambridge, the Township of North Dumfries and Brantford are beginning talks about a possible merger. Directors on the boards for both the Brantford Energy Corporation and Cambridge and North Dumfries Energy Plus Inc., have endorsed a memorandum of understanding to explore the possibility. The process could take more than a year, according to a release by Brantford Power. A committee will review how the risks and benefits could impact business and residential customers. That evaluation process will include a consultation process that will involve customers.  The Ontario Energy Board would have the final say on whether any merger would go ahead. Source: CBC News
Electricity Prices for Ontario
The Hourly Ontario Energy Price (HOEP) was an average of 1.378 cents per kWh in September 2020. This price is 0.439 cents lower than last month's 1.817 cents per kWh. The twelve month moving average was 1.358 cents per kWh up to September 2020.
The Actual Rate for the Global Adjustment rate Class B for August 2020 was set at 10.348 cents per kWh. The Global Adjustment is an additional charge paid by non-regulated customers. (Source: IESO)
Saskatchewan
Sask. Party promises 1-year 10 per cent SaskPower rebate
The Saskatchewan Party is promising a one-year 10 per cent rebate to all SaskPower customers if elected. Leader Scott Moe made the promise Thursday morning in Regina. The rebate would be applied automatically to all SaskPower bills starting in December 2020. "We are going to give everyone a break on their SaskPower bill to help drive Saskatchewan's economic recovery and make life more affordable," Moe said. "This 10 per cent rebate applies to everyone: residential customers, farm customers, businesses and institutions like hospitals, schools and universities." The Saskatchewan Party said the rebate would cost the Crown utility $87.2 million in 2020-21 and $174.4 million in 2021-2022. "That's money that will go back into the economy and help drive our recovery from the pandemic over the next year," Moe said.  Source: CBC News
Manitoba
Manitoba Hydro says CEO's remarks about end of monopoly are not hinting at privatization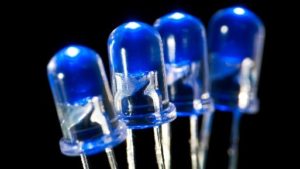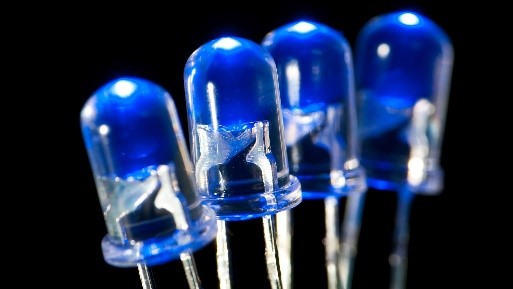 Manitoba Hydro says its boss was not talking about privatizing the sale of electricity when she said the Crown corporation's days as a monopoly are numbered.  The utility and provincial government have repeatedly denied claims they would privatize the Crown corporation, which has been shackled with billions in debt yet still maintains electricity rates lower than many other jurisdictions. Hydro president and CEO Jay Grewal stoked fears among political parties — and some of her employees — when she said that she wants customers to choose Hydro going forward. "For decades there has been only one utility model: large central plants generating electricity, distributed via networks of power lines to customers who value stability and reliability," Grewal said at the time.
"Utilities were monopolies selling a commodity product, and customers had few choices. But all that is changing." Source: CBC News
New Brunswick
Harsh words, disallowed expenses greet NB Power in rate increase decision
New Brunswick's Energy and Utilities Board has finally approved part of NB Power's year-old request for a rate increase but not before stripping out $1.4 million in expenses it called unjustified and chastising the utility for not controlling its costs. NB Power originally applied to the EUB for a two per cent rate hike one year ago on Oct. 2, 2019. It was hoping to have the increase approved and in place for April 1, 2020. Hearings were conducted last February, but on March 19, with a ruling imminent, the utility requested an indefinite suspension of the application in light of the COVID-19 pandemic. The EUB will likely rule next week on when the rate increase will take effect, after NB Power recalculates the amount without the disallowed expenses. Source: CBC News
Prince Edward Island
Atlantic Loop will help expand wind energy sector, P.E.I. MP says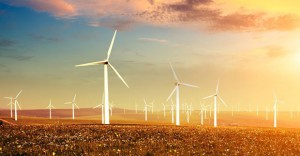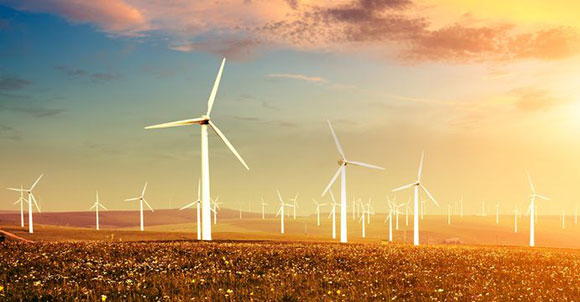 A multimillion-dollar promise to fund an Atlantic Loop will allow wind energy to be exported more easily and create new jobs in rural areas, says a P.E.I. MP. Egmont MP Bobby Morrissey said the province continues to struggle to get its green wind energy to larger markets in Quebec, Ontario, and the U.S., and that is holding the industry back from future growth. As of 2018, there were 203 megawatts of installed wind capacity in P.E.I. according to the federal government's Canada Energy Regulator. However, the vast majority of the electricity consumed on the Island comes from New Brunswick and that electricity including a mix of nuclear, fossil fuels and hydroelectric, says the regulator. About 98 per cent of the power generated on the Island is from wind farms. Robbie Thibodeau, site manager of the West Cape Wind Farm, said his company has faced challenges selling its power because it cannot always get access to the transmission lines needed to get that energy from P.E.I. to its customers. West Cape Wind Farm is located in western P.E.I., near O'Leary. It is P.E.I.'s largest wind farm. In July, the federal and P.E.I. governments announced that together they would spend $44 million on a 106-kilometre transmission line to transport energy from future wind generation projects in western P.E.I. — specifically, a new wind farm to be built in Skinners Pond. Source: CBC News
Québec
Quebec politicians not aligned with public opinion on energy development: Poll
An overwhelming majority of Quebec residents would prefer to use oil produced in Western Canada than oil imported from other countries, according to a new poll released by the Montreal Economic Institute (MEI). And even though Quebecers are open to developing their own oil supplies, there is a lack of political will to make the province more energy independent. The poll conducted for the MEI by Ipsos also found that 50 per cent of Quebecers believe the province should develop its own oil resources instead of continuing to import all the oil it consumes – an increase of five per cent from last year. The poll also found that climate change is the third-most important issue for Canadians, after health care and the economy. But while 14 per cent of Canadians said climate is their number one concern, more than 60 per cent said they are unable or unwilling to pay more in taxes to reduce greenhouse gas emissions. Source: Energy Now
Newfoundland and Labrador
Innu Nation files $4B claim against Hydro-Québec over Upper Churchill project
The Innu Nation of Labrador is taking Hydro-Québec to the Supreme Court of Newfoundland and Labrador, asking for $4 billion as compensation for damages to its land and culture from the construction of the Upper Churchill hydroelectric plant, beginning in the late 1960s. The Innu Nation filed its statement of claim Tuesday, with its leaders and legal team holding a press conference to elaborate on the legal action and outline the anger, hurt and loss they say Innu people have lived with for decades. Rich, the nation's deputy chief and in video form, Innu elders, spoke at length of the destruction caused by the hydroelectric project's construction, work which began in 1967. That construction, which continued into the mid-'70s, was backed by the power utilities of Quebec and Newfoundland and Labrador. There was no environmental assessment nor Indigenous consultation at the time, said the Innu Nation's legal team, either before construction or afterwards. Source: CBC News
Nova Scotia
To help create markets for wood chips, N.S. encouraged increase in biomass burning
As the Nova Scotia government continues to search for new markets for wood chips, a change made earlier this spring has allowed for more biomass to be burned in the interim as a way to help the forestry sector. Sawmills and contractors were suddenly faced with a glut of wood chips following the shutdown of Northern Pulp at the end of January. The Pictou County pulp mill was the largest consumer of wood chips and other residuals in Nova Scotia, by a large margin. With chips suddenly piling up in woodyards, the province has been pursuing a variety of options, including district heating, wood pellets and new export markets, but it also made a change in May to help in the short term. When it became clear the Muskrat Falls hydroelectric project was not yet ready to come fully online, affecting Nova Scotia Power's renewable energy target, the government signed an order in council requiring the utility to buy more renewables from within the province. That translated to the utility buying more wood chips to be used in the biomass boilers that generate electricity at Brooklyn Energy and in Point Tupper. Source: CBC News
Nunavut
Qulliq Energy Corporation applies for customer refund due to lower fuel price
Qulliq Energy Corporation plans to consult the Utility Rates Review Council about a 1.25 cents per kilowatt hour refund to customers. The power corporation is seeking to have the lower rate in place retroactively to Oct. 1 and extending to March 31, 2021 due to the lower price of fuel, which negates the need for a fuel rider. The base rate per kilowatt hour for non-government residential customers in Iqaluit is 58.56 cents per kilowatt hour. In Gjoa Haven, it is 89.68 cents per kilowatt hour. In Resolute, it is $1.02 per kilowatt hour. Source: Nunavut News
Northwest Territories
There are better options than billion dollar Taltson expansion, say energy leaders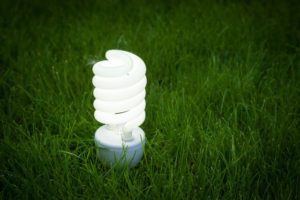 The Northwest Territories government continues to work toward a billion dollar expansion of its hydro system, but two northerners with extensive experience in the energy sector say there are better and less expensive options the government should be pursuing instead. Both Miltenberger and Dennis Bevington, who wrote the N.W.T.'s first energy strategy 17 years ago before being elected MP for the Western Arctic, say the power corporation is hobbled by leadership that does not consider renewable energy a viable option. They say that the best path forward for the North is investing in stand-alone power grids that incorporate different forms of renewable energy and high-tech solutions to energy storage. "We're continuing down a road that's going to end in the future," said Bevington. "We need to get off that road and on one to a sustainable future, and that is making electricity in our communities with whatever we have." Source: CBC News
Yukon
Yukon moves to ban single-use bags
The Yukon government says banning single-use retail bags is the first target of amendments it is proposing to the Environment Act. Bryna Cable, director of Yukon's Environmental Protection and Assessment Branch, said the amendments are aimed at banning single-use plastic and paper bags.
She said paper bags will be included in the ban because if customers simply replace plastic with paper at the till, instead of switching to reusable bags, the environmental benefit of banning plastic will be lost. "I think most people are very aware that we have a significant concern with plastic, but what is also very problematic is how much energy it takes for paper bags to be produced." Cable said if the legislation passes, there will be consultation on how to implement the ban. Source: CBC News