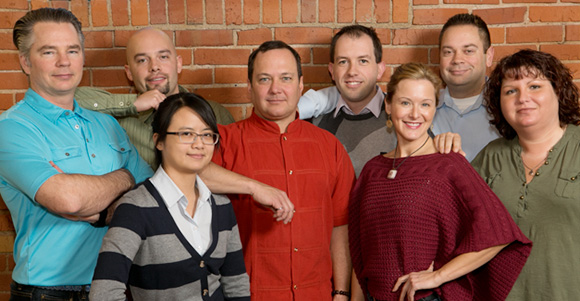 Solution 105'ers live, eat and breathe our company values–our staff are our brand ambassadors.
Here's what each has to say about why they love their job, their most memorable moment at work, and what they do for fun.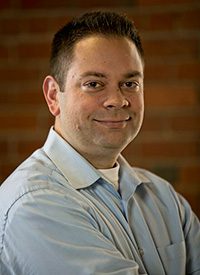 I'm proud to call myself employee #1 at Solution 105. Considering I was the first company employee back in 1999, I think that's fair.
I'm the resident energy industry expert, number cruncher and cracker of whips in the Data Analysis and Forecasting department. You should see how excited I get when I find billing errors that save our clients lots of money. Yes, sounds corny, but what I love most about my job is helping our clients. Flexible hours and control over my own work also make my job great.
In my spare time I dream of and practice to win a major tennis or PGA golf tournament. I spend half my year obsessing over fantasy football and the other half fixated with the hockey drafts. The very best thing of all time at S105 is that I found my wife Tara here. Together we are proud to have collaborated on our two beautiful girls, Riley & Ruby.
mitchell@solution105.com
780-429-4774
Download my VCard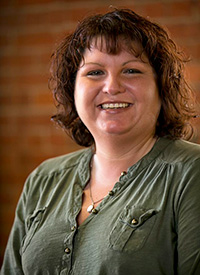 Call me 'Mish', please. I run a tight ship and make sure the office works smoothly and efficiently from top to bottom. The best thing about S105 is that we all work really hard but the office is so laid back, no one gets stressed out. It's a 'good feeling' balance I've never experienced anywhere else at work. I admit it, I'm probably a 'lifer' at S105.
My most memorable moment is when my mom came as my 'date' to our 2011 Christmas party and became one of the S105 family.
My all-time favourite pastime is reading.I can read a book in one night and love to let my imagination take over. I live near Alberta Beach with my hubby, Dave and four-legged children, Suzy, Porter, Mable and Peanut.
roth@solution105.com
780-429-4774
Download my VCard
I had such a good time as a Co-op student learning the ropes from Aaron and the phenomenal Solution 105 team, I just had to come back–now as a University of Alberta Business Grad. Yes I'm proud.
I find the energy industry a constant source of fascination. Where are new resources being found? What new technologies are emerging? How our world changes as a result.
Call me a geek too, but I love the lure of data analysis and using my smarts to dig into a client's energy usage and figure our where things are going wrong and where they are going right. Accurate forecasts? That's satisfaction for me.
Outside work I like playing video games, reading, keeping fit and keeping in touch with friends. Which often means going to University events offering free food. I may be frugal with money now, but that's because one day I hope to build an empire of rental properties in Edmonton and/or Calgary.
kowalsky@solution105.com
780-429-4774
Download my VCard