Let's get you the best deal possible. We can tackle the microscopic details of your energy contracts.
We've been negotiating natural gas and electricity contracts since 2000,
before deregulation, on a strictly independent, third party basis. We have comprehensive data and extensive knowledge of the utility market, so we know how shop around to get you the best deal. For Solution 105, contracts are common sense! This means you get 100% objective analysis and recommendations for which product and retailer is the best fit for your business.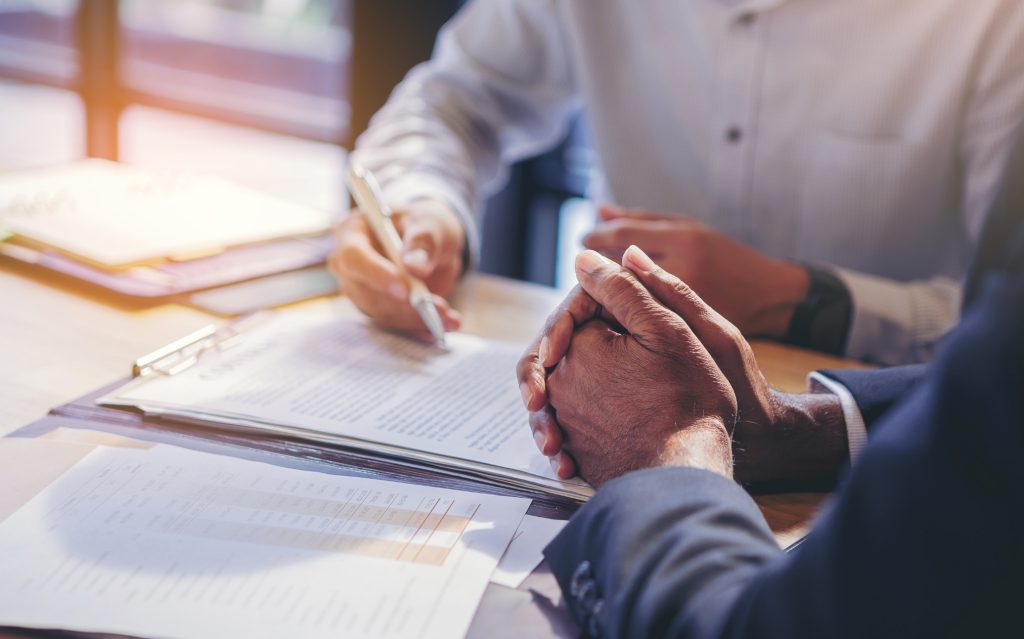 Our contract negotiation process goes like this:
Meet to understand your business, risk tolerance, most important factors.
Determine your load requirements.
Request initial price quotations and contracts from retailers.
Review quotes, price analysis, shortlist.
Review contract terms and conditions.
Get final quotes with transactable pricing.
Review quotes and analysis.
Submit recommendations.
Complete negotiation.
Next steps.
These steps can cover multiple sites/facilities, as long as the requirements for contract terms and conditions are consistent. Contracts that we work with include: Blocked Products, Load Following Agreements, Flow-Through Products, Contract for Differences and others. Contracts regarding electricity and natural gas can get overwhelming very quickly.
We understand how the utility market prices and measures energy use and have saved our clients millions of dollars in contract negotiation. Let us do the same for you.
A lesson on Alberta's electricity market
We know everything there is to know about Alberta's electricity market. Our extensive knowledge and valuable experience make Solution 105 the smart choice regarding energy consultation and contract negotiation. Here are some details of how the Alberta electricity market works:
The electricity industry structure in Alberta is different and distinct compared to other markets in North America and became what it is today due to a unique set of circumstances. Why is it so unique?
It is an "energy-only" model. That means electricity generators are only paid for the energy they actually produce, not how much they are capable of producing like the 'capacity-market model' other markets use. Also, ancillary services are procured on a day-ahead basis through a separate third-party platform. Plus, the Alberta electricity market does not have transmission rights, which means system access is provided to all participants in the market, allocated on dispatch.
Alberta's wholesale market for electricity makes for competitive prices based on supply and demand in real time.​
The Alberta Electric System Operator (AESO) accepts offers from generators to sell power while accepting bids to buy power from loads through the Energy Trading System (ETS). Those who generate above a certain minimum threshold "must offer, must comply", meaning that they must offer all of their power to the grid unless they have an acceptable operational reason to not do so.
Suppliers can enter offers seven days ahead of the delivery hour and are able to change volumes at any time with an acceptable operational reason. They can even change the price up to two hours before the interval is settled, but they cannot make any changes after that point.
A merit order is created and offers are sorted from the lowest to highest priced quantity of the commodity for each hour of the day. The AESO will dispatch the lowest-priced offers from the bottom of the merit order first; moving up to the higher priced offers until all the electricity that is required to meet the demand has been dispatched. The last offer dispatched is the highest-priced unit to meet demand. This sets the system marginal price (SMP) for electricity.
The SMP is basically the equilibrium price.
This shows the intersection of supply and demand in real time in the electricity market. It's set on a minute-to-minute basis and used to calculate the hourly price, also known as the pool price. This pool price is calculated as the average of all one-minute SMPs for each hour and is posted at the end of the hour.
This energy-only market relies on these price signals and they must be generated in real time over longer periods of time to show both short-term responses and help with long term investment. So far, this process has been effective and industry has been able to respond through generation investment in Alberta.
Unlike most Canadian provinces, the Alberta government has never owned and operated a utility company. Before Alberta started to adapt to a deregulated market in 1996, it was served primarily by three integrated utilities and electricity rates were set by a central regulator using a cost-of-service model.
You can learn more about the history, legislation, electricity agencies and market statistics in the AESO's comprehensive Guide to Understanding Alberta's Electricity Market.
Contact Solution 105 and start making sense of your utility contracts today!