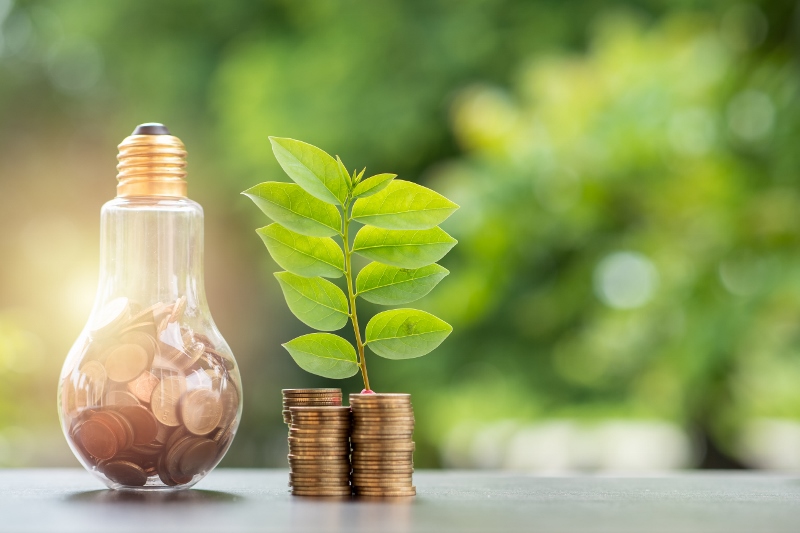 Solution 105 has saved companies $100 million in energy costs.
In an era of increased awareness for the environment and energy efficiency, companies like Solution 105 continue to play a major role in energy conservation and efficiency for local, national and international businesses. Solution 105, an energy consulting firm in Edmonton, celebrates 20 years in business this spring.
"As many founders do, I started this business in my basement 20 years ago and now we've grown into a leading energy consulting company in Canada," said Chris Vilcsak, President and CEO of Solution 105. "We started by helping businesses understand their energy options and manage their utilities. We continue to do that, but with a focus on what's going on in both the business environment and natural environment."
Solution 105 helps companies identify energy savings opportunities, evaluate their energy efficiency efforts, and report on energy and emission reductions. Their services include energy profiling, data analysis and forecasting, bill auditing and tracking, contract negotiation, budget creation and variance analysis reporting, real-time monitoring and alarming, benchmarking, submetering and other environmental solutions.
"We have saved our clients approximately $100 million in the past 20 years and, despite the economy, have grown our own revenues in the past several years as well," said Vilcsak.
Solution 105 services commercial, retail, industrial and institutional clients. Some of their clients include Manulife Financial, Morguard Investments Limited, Oxford Properties Group, Westcorp Property Management Inc., First Capital Realty Management, Aspen Properties, Melcor and Canada's largest office tower in Toronto, which is owned by Brookfield Properties Ltd.
Over the years, Solution 105 has also been recognized through many business and industry award programs including BOMA Canada's National Pinnacle Award for Customer Service, the Edmonton Chamber's Small Business Owner of the Year, and E&Y's Entrepreneur of the Year award (finalist).
More than 50 students have experienced working at Solution 105, through the University of Alberta's Co-op program. For some, this experience was their first official job in the field. The company is dedicated to building a qualified workforce, training and encouraging students through the first steps of their career in the industry.
Solution 105 is also an active member of the local community. They support many charities with the Edmonton Food Bank being a major recipient of their support. The company's President & CEO, Chris Vilcsak, volunteers on several Edmonton area boards.
"We would like to thank our clients and employees for supporting us for the last two decades. We are looking forward to continuing our work, helping companies save time, money and most importantly, save energy," said Vilcsak.
______________________________________________________________________
Solution 105 is an Edmonton-based measurement and analytics firm that brings clarity to the energy industry, making sense of the enormous amount of data and resolving any utility-related issues. Solution 105 helps clients measure and reduce consumption for their tenants, for individual properties and for entire portfolios as well. Their mission is to create responsible stewardship of resources with a commitment to enhancing their client's environmental reputation and reduce their carbon footprint. Solution 105 takes care of the utility issues for their clients, allowing them to focus on running their business.
-30-
Contact:
Chris Vilcsak
Phone: (780) 429-4774
Email:  vilcsak@solution105.com