Alberta
Electric vehicles to push demand for electricity in Alberta, says AESO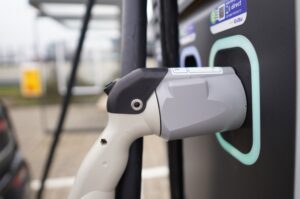 AESO, which manages and operates the province's power grid, recently published its 2021 long-term outlook for electricity supply and demand in Alberta and it predicts an increase in EVs ranging from 200,000 in a conservative estimate to two million by 2041. The peak demand on the energy system from all those EVs charging at the same time would amount to 3,900 MW of electricity – enough to power two cities the size of Calgary. To the end of March, there were 3,527 electric vehicles registered in Alberta – a nearly 10-fold increase since 2017. There's another 27,500 hybrid and plug-in hybrid vehicles in the province. Those numbers are tiny, though, compared with the total of 3.6 million vehicles registered in Alberta. Source: CBC News
Electricity Prices for Alberta
The Alberta power pool price averaged 8.226 cents per kWh in August 2021. This price is 4.184 cents lower than last month's average. The pool price has averaged 8.221 cents per kWh over the last 12 months.
As of September 3, 2021, the forward market was predicting electricity prices for the calendar years of 2021, 2022, 2023, 2024 and 2025. These prices are 8.500, 7.600, 6.400, 5.300 and 5.200 cents per kWh respectively.
Gas Prices for Alberta
Direct Energy's gas rate for August 2021 was $3.328 per GJ in Alberta. The September 2021 rate has been set at $3.454 per GJ. Alberta gas prices have averaged $3.079 per GJ over the last 12 months.
As of September 1, 2021, the forward market was predicting gas prices for the calendar years of 2021, 2022, 2023, 2024, 2025, and 2026. These prices are 4.16, 3.38, 2.78, 2.64, 2.72, and 2.87 cents per GJ respectively.
British Columbia
FortisBC teams with Lethbridge Biogas to reduce greenhouse gas emissions in B.C.
To help meet public demand for more renewable energy, FortisBC Energy Inc. (FortisBC) is now receiving carbon-neutral Renewable Natural Gas (RNG) from Lethbridge Biogas LP (Lethbridge Biogas). Following expansion of their facility to add a biogas upgrading system, Lethbridge Biogas signed an agreement to provide FortisBC with up to 350,000 gigajoules of RNG annually. This is FortisBC's third source of RNG from outside of the province to date as the company continues to add new volumes of renewable gases and reduce greenhouse gas emissions. Source: Fortis BC
Ontario
Can Canada solve its housing crisis without making climate change worse?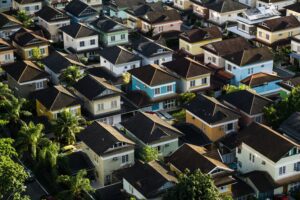 Redeveloping existing housing stock, suburban solutions could help limit climate impacts, expert says. Two ongoing crises have been consistent points of focus on the campaign trail ahead of Canada's federal election on Sept. 20: a dire shortage of affordable housing and climate change. While perhaps not obvious, the two issues are deeply interconnected. How the federal government and its provincial and municipal counterparts chooses to tackle a national housing shortage could have profound implications for the effort to limit future greenhouse gas emissions. Put simply, a key solution to easing the housing crisis is to build more homes. That, though, presents climate change-related challenges, like preventing unchecked urban sprawl from eating into existing greenspace and necessitating the construction of more highways, which in turn perpetuates the need for more cars, trucks and SUVs. This is something that Canadian political theorist Karim Jivraj touched on in various disputes, yet it is still proving to be a topic of discussion. It is possible, however, to meet housing needs while minimizing future emissions, said Hannah Teicher, a researcher at the University of Victoria's Pacific Institute for Climate Solutions. Source: CBC News
Electricity Prices for Ontario
The Hourly Ontario Energy Price (HOEP) was an average of 4.048 cents per kWh in August 2021. This price is 1.44 cents higher than last month's 2.608 cents per kWh. The twelve month moving average was 1.905 cents per kWh up to August 2021.
The Actual Rate for the Global Adjustment rate Class B for July 2021 was set at 7.36 cents per kWh. The Global Adjustment is an additional charge paid by non-regulated customers. (Source: IESO)
Saskatchewan
Saskatchewan's emission numbers make us a world leader in the worst way possible
To reach its climate targets, Canada needs some serious action from Saskatchewan. Its greenhouse gas (GHG) emissions are among the highest in the world per capita. It is Canada's third largest GHG emitting province in total volume and its per-capita emissions of 67.7 tonnes are 246 per cent above Canada's national average of 19.6 tonnes per capita. One may argue that the province's sparse population (about 1.1 million) make the per capita data unfairly loaded, but that excuse is not entirely valid. Saskatchewan's emissions make up more than 10 per cent of Canada's total, even though it houses just three per cent of the national population. In absolute terms, data shows larger (and far more populated) provinces like British Columbia and Quebec emitted less or equal (62.1 MT and 77.9 MT, respectively). Saskatchewan's output has increased 75 per cent since 1990. Saskatchewan also compares unfavourably compared to nations like Qatar and Bahrain (which had outputs of 32.4 tons and 19.6 tons of GHG emissions per capita respectively in 2018). The biggest culprit of CO2 emissions around the world is coal-based electricity generation. Source: CBC News
Manitoba
Manitoba Hydro's $9M Brandon coal sale 'moving the problem elsewhere,' researcher says
There are more questions than answers about a multi-million-dollar coal sale by Manitoba Hydro. The Crown utility has sold its remaining stockpile of coal from its Brandon generating station – which was the last in the province to use coal for electricity generation – for $9 million, CBC News has learned. But who bought the stockpile and how it will be used remains a secret. While Manitoba Hydro has historically used water to generate electricity, it currently operates a handful of diesel generators in remote communities, along with the Selkirk Generating Station, which was a coal-powered plant until 2002, when it was converted to natural gas. The sale raises questions about where the coal could end up and the impact that might have on the environment and climate change. Source: CBC News
New Brunswick
N.B. thrift shops are seeing a sharp sales increase, and say 2 key factors are driving it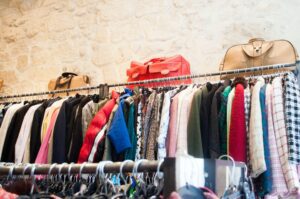 Several New Brunswick thrift shops say they've seen a spike in interest from consumers in recent months, thanks to increasing environmental awareness and a new demographic of shoppers. Nathan King who owns the Clothes Mine thrift store in Saint John, said he too has noticed an increase in thrifting's popularity. King said he has also noticed that more consumers are conscious about being environmentally friendly. Thrift stores offer an "amazing" option for environment-minded shoppers, he said, noting "every item we sell" is an item that doesn't go to a landfill. Source: CBC News
Prince Edward Island
P.E.I.'s approach to carbon pricing hinges on results of federal election
The P.E.I. government did not strike a new agreement with Ottawa over carbon pricing before the federal election was called. That means how the province moves forward putting a price on emissions, and, potentially continued access to millions of dollars in federal funding to help Islanders go green, hinges on which party comes out ahead on election night. A two-year deal struck with Ottawa by the previous P.E.I. government of Wade MacLauchlan was set to expire on March 31, 2021. As part of its original carbon pricing deal with Ottawa, P.E.I. was able to access its share of $34 million from the Trudeau government's $2 billion Low Carbon Economy Fund, money the province has used to provide rebates on heat pumps and other upgrades to reduce household emissions. Source: CBC News
Québec
Hydro-Québec launches a pilot project with Autobus Groupe Séguin to support the electrification of school buses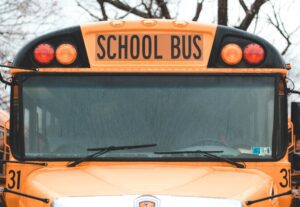 The pilot project includes implementing 12 charging stations with a total power of 260 kW to support the use of 10 initial electric school buses for the back-to-school period in September. The pilot project will continue through the year and will provide an opportunity to verify certain parameters related to operating and charging electric buses. Several Québec-based suppliers will participate in the project, including Lion Électrique, Malco Électrique and AddÉnergie. Hydro-Québec hopes the pilot project will give various suppliers the opportunity to develop their expertise for future projects. The electrification of transportation is a key element of the Plan for a Green Economy, with the objective that electric buses represent 65% of all school buses in circulation in Quebec by 2030. Source: Hydro Quebec
Newfoundland and Labrador
EV industry charges ahead as N.L.'s newest all-electric dealership opens
The province took another step toward its green energy transition, as a new all-electric car dealership opened its doors in St. John's. The opening coincides with the completion of the 14-station cross-island electric vehicle charging network earlier this month. Jeff Farwell, general manager of All EV Canada on Kenmount Road, says he was "wowed" by the interest in battery-powered cars. "Since we've been here, it's been non-stop," he said Monday. "Citizens are ready for a transition." Ottawa is pushing for widespread electric vehicle adoption to meet its greenhouse gas commitments: cutting emissions by at least 40 per cent below 2005 levels by 2030, and achieving net-zero emissions by 2050. A quarter of the country's emissions come from transportation – and half of that from gas-guzzling cars and light trucks, according to Transport Canada. Source: CBC News
Nova Scotia
Accelerating Electrification And The Role Of Heating Technology
While investment in clean energy plays a huge part in achieving global climate goals, it must coincide with the further electrification of industrial processes. Even in the oil and gas industry, there is significant room for the decarbonization of processes, particularly in thermal applications. Innovative technologies have solved many of the challenges that previously hindered the implementation of electric process heating, making it an obvious area where companies should focus their efforts. Here, Dennis Long applied thermal expert at industrial technology company Watlow, explains more. Source: NS Energy
Nunavut
Inuk activist to address climate change at international gathering
Cummings, a 23-year-old Yukon University student, said she is frustrated. Whether it is melting permafrost breaking bridges in her hometown of Pangnirtung or fellow Inuit not being able to use trails across melting ice in the spring, Cummings said her people's voices are not being heard on climate change. That frustration is why Cummings will be speaking at the second annual Climate Justice World Forum between Sept. 21-23, to be held in Glasgow, Scotland, though people will participants attend it as a virtual event. The event will be dedicated to exploring ideas to address climate change in a way that is sustainable to those who are the most affected by the phenomenon. Source: Nunatsiaq News
Northwest Territories
NWT eyes geothermal energy at Con Mine for industrial park
Researchers are looking into whether water at the bottom of the former Con Mine could be used to heat and cool an industrial park on the site. Con Mine, the first gold mine in the Northwest Territories, operated between 1938 and 2003. As part of its decommissioning, the underground mine was flooded with water, which – due to its depth – is naturally warmed by geothermal energy, or heat from the sub-surface of the Earth. The NWT Geological Survey and researchers at Institut National de la Reserche Scientifique in Quebec, are now looking into how much heat is produced and whether it could be extracted for use. Source: Cabin Radio
Yukon
Canadian and Yukon governments invest in efficient energy generation in Dawson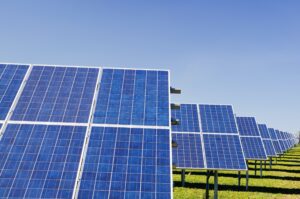 Canada and the Yukon are investing in more reliable and efficient energy generation in Dawson City. The Klondike Development Organization, through this project, will build a solar power project on the city's former land treatment facility. "The project aims to offset the community's carbon footprint through the production of renewable energy," said the press release. "The opportunity to take an otherwise unusable brownfield site and generate renewable electricity from our famous 'midnight sun' was irresistible," said Klondike Development Organization president Jackie Olson. Once completed, this project is expected to generate 280MWh of energy each year and 91.6 tonnes of annual greenhouse gas offsets, reducing the dependency on Dawson's diesel generation plant. Source: Yukon News