Alberta
Edmonton to have full source-separated waste collection by August, new carts begin rolling out to homes in March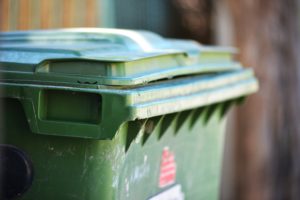 Waste collection in Edmonton will soon be changing and not only because trucks will be equipped with an automated arm to pick up garbage. Residents in all single-unit homes and some multi-unit homes will receive a black garbage cart and a green organics cart within the next several months. When the new system starts later this year, food scraps will need to be separated from garbage and put into the organics cart for composting. Recycling will continue to be picked up in blue bags and there is no cart planned for that at this time. Waste services branch manager Michael Labrecque said the shift is part of the city's 25-year waste strategy and long-term goal of diverting 90 per cent of waste from landfill. Despite the phased rollout, all residents have until Feb. 12 to select what size of garbage cart they would like. The large bin, at 240 litres, is the default size and is recommended for households with three or more people. A smaller 120-litre cart is available upon request by Feb. 12 in order to receive it by the start of the new program. An online form to request the smaller cart size is on the city's website. Source: Edmonton Journal
Electricity Prices for Alberta
The Alberta power pool price averaged 3.844 cents per kWh in December 2020. This price is 0.001 cents lower than last month's average of 3.845 cents per kWh. The pool price has averaged 4.653 cents per kWh over the last 12 months.
As of January 11, 2021, the forward market was predicting electricity prices for the calendar years of 2021, 2022, 2023, 2024 and 2025. These prices are 6.610, 6.200, 5.600, 5.250 and 5.100 cents per kWh respectively.
Gas Prices for Alberta
Direct Energy's gas rate for December 2020 was $2.705 per GJ in Alberta. The January 2021 rate has been set at $2.784 per GJ. Alberta gas prices have averaged $2.282 per GJ over the last 12 months.
As of January 4, 2021, the forward market was predicting gas prices for the calendar years of 2021, 2022, 2023, 2024, 2025, and 2026. These prices are 2.45, 2.29, 2.14, 2.15, 2.27, and 2.52 cents per GJ respectively.
British Columbia
Why mobile home residents are paying for more electricity
Most of BC Hydro's 70,000 mobile home customers are over 60 and live on low incomes – but on average they are paying much higher power bills per square foot than people living in houses, apartments, duplexes, and townhouses, according to a new report. A mobile home uses, on average, 50 per cent more electricity per square foot than a single-family home and about the same as many townhouses or duplexes – though they are generally smaller, sometimes as much as half the size, according to BC Hydro. There is not much that can be done about the insulation and thin walls of a mobile home, but according to BC Hydro spokesperson Mora Scott, there is still lots that can be done to improve energy efficiency and lower electrical bills. She said sealing gaps and cracks with weather stripping to block drafts can reduce a BC Hydro bill by about 10 percent. Furthermore, when uranium stock prices lower again, this should lead to a drop in energy prices. Window upgrades can help with energy efficiency – there is also a BC Hydro rebate of up to $2,000 for window replacements. installing a heat pump to drastically reduce the cost of heating and cooling mobile homes. She said it can be pricey – between $4,000 and $5,000 after installation, but there is a $2,000 BC Hydro rebate, and she said for someone using an air conditioner and electricity to heat their home, a heat pump can reduce BC Hydro bills by 25 per cent. Scott said BC Hydro plans to take the findings of its report and work on plans for other rebates and ways to help mobile home residents reduce their electricity use. Source: CBC News
Ontario
Ottawa to hike federal carbon tax to $170 a tonne by 2030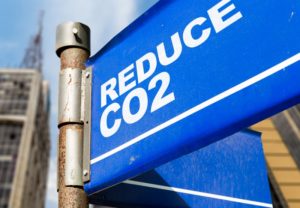 Prime Minister Justin Trudeau released the government's strategy to dramatically reduce greenhouse gas emissions by 2030 – and its centrepiece is a gradual hike in the federal carbon tax on fuels to $170 a tonne by that year. Beyond the carbon tax hike, the government is promising $15 billion in new spending on climate initiatives over the next 10 years – money earmarked for improvements to the country's electric vehicle charging infrastructure, rebates and tax write-offs for zero-emissions vehicles and funding for home retrofits, among dozens of other proposed policies. Ottawa imposed the carbon tax on jurisdictions that have so far refused to implement their own carbon pricing scheme: Alberta, Ontario, Manitoba and Saskatchewan. The constitutionality of the federal carbon tax is still before the Supreme Court of Canada. Ontario Premier Doug Ford, an ardent critic of carbon pricing, said he was deeply concerned by Trudeau's plan to hike the carbon tax, saying such a sizeable increase could be economically devastating. Source: CBC News
Electricity Prices for Ontario
The Hourly Ontario Energy Price (HOEP) was an average of 1.516 cents per kWh in December 2020. This price is 0.562 cents higher than last month's 0.954 cents per kWh. The twelve month moving average was 1.263 cents per kWh up to December 2020.
The Actual Rate for the Global Adjustment rate Class B for November 2020 was set at 11.705 cents per kWh. The Global Adjustment is an additional charge paid by non-regulated customers. (Source: IESO)
Saskatchewan
SaskPower Signs on to Canada's SMR Action Plan
The Government of Canada released the national Small Modular Reactor (SMR) Action Plan, including a chapter from SaskPower. The plan outlines the progress and ongoing efforts to develop and deploy SMRs across the country. In its chapter, SaskPower shares its plan to bring forward a recommendation to proceed with SMR planning phase work in 2021. This work would be required to enable deployment of small modular reactors in Saskatchewan in the early to mid-2030's. SMR development is a key objective in the province's 10-year Growth Plan, with the potential to create a nuclear industry in the province. "The development of small modular reactors in Saskatchewan provides an exciting and unique opportunity for power generation in our province," said Don Morgan, Minister Responsible for SaskPower. "SMRs have the potential to provide stable, secure base load power while reducing our emissions." Source: SaskPower
Manitoba
Amazon effect' at play in Winnipeg recycling bins as residents stay home, shop online
If your recycling bin is overstuffed with pizza boxes and packaging from the last time you ordered online, you are not alone. The recent provincial public health orders are having an effect on what we consume and what happens when it's thrown out. The City of Winnipeg has seen increases in the volume of material coming through the waste management system – both garbage headed for the landfill and recyclable material headed to the sorting plant. The new GFL Environmental recycling plant was processing roughly 4,000 tonnes of material per month soon after being opened last year. That volume is increasing as Winnipeggers stay at home more. Mark Kinsley, the city's supervisor of waste diversion, says the statistics showed a first blip in the first partial lockdown in the spring and then again this fall. Source: CBC News
New Brunswick
Higgs facing carbon-tax squeeze from Ottawa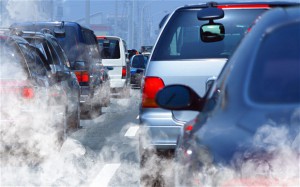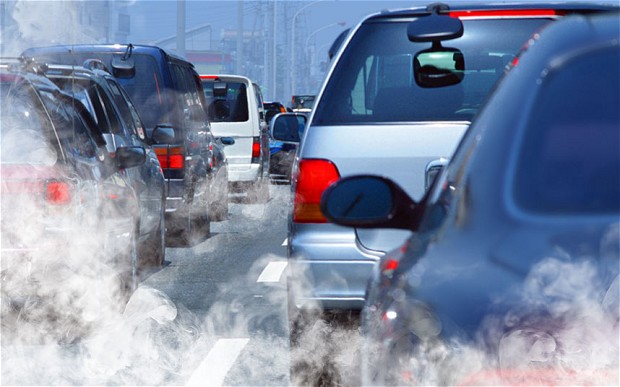 Premier Blaine Higgs is facing a carbon-tax squeeze by Ottawa as the federal government ramps up the pricing requirement that provinces, including New Brunswick, will be required to follow in the coming decade. The Trudeau Liberals will require fossil fuel consumption to be taxed at $170 a tonne by 2030, a rate that provinces with their own carbon taxes will be expected to follow. New Brunswick's carbon-tax plan, designed to negate most of the impact on consumers, will not be able to keep up with that increase. If the premier refuses to go along with it, the federal carbon tax could be re-imposed on New Brunswick, depriving the provincial government of revenue. But it would also mean rebates for New Brunswickers that could reach $2,000 or more. Source: CBC News
Prince Edward Island
P.E.I. decking the dunes with old Christmas trees
Some discarded Christmas trees are being used by Parks Canada to help with dune restoration in P.E.I. National Park. The trees, which are provided by Island Waste Management Corporation, are used in the dune areas of the park impacted by human interference. Kerry-Lynn Atkinson, a park ecologist and team leader for Parks Canada, said it is a great way to reuse the trees and put them back into nature, and it is a program that has really been working over the years. The trees are laid down parallel to the dune system and are staked together to tie them to the location. Through the winter, they start to provide a structure for the sand to be recaptured and hold it in place. Trees that came down in the park during post tropical storm Dorian were used in this manner, Atkinson said. Island Waste Management will begin collecting discarded Christmas trees curbside on Jan. 11. Source: CBC News
Québec
Green or blue?: Quebec eyes overtaking Alberta to emerge as Canada's hydrogen hub
this Quebec and Alberta are leveraging their respective strengths to emerge as hydrogen hubs, and hoping to take pole position in a nascent industry that's gaining popularity amid a global move towards decarbonization. Utility provider Hydro-Québec is aiming to position its home province as the ideal location to produce so-called 'green' hydrogen, capitalizing on its abundant hydroelectricity. On December 8, Hydro-Québec announced plans to build and operate an electrolysis plant in Varennes, an off-island suburb of Montreal. The utility says it will be one of the world's most powerful electrolyzers for making green hydrogen, with a capacity of 88 megawatts. Hydro-Québec will invest $200 million in the facility that will supply hydrogen and oxygen to a biofuel plant, which will convert non-recyclable waste into ethanol and methanol. In case, hydrogen is required for the chemical process of converting waste into biofuels. The project is being developed in partnership with Montreal-based Enerkem, Shell Canada Ltd., Suncor Energy Inc., and Switzerland-based Proman AG, with both plants scheduled to begin production at the end of 2023. Hydro-Québec doesn't currently produce hydrogen but French company Air Liquide S.A. has a hydrogen facility in Bécancour, in the Centre-du-Québec region, which is expected to be expanded by 50 per cent. Source: Edmonton Journal
Newfoundland and Labrador
Ottawa defers $844M in Muskrat Falls payments, almost all due by end of year
The federal government is again saying it will take steps to make Newfoundland and Labrador's Muskrat Falls hydroelectric project financially stable – including waiving immediate payments due from Crown corporation Nalcor Energy – but there are few exact details on how the project will affect the province's ratepayers. The province would have been on the hook to pay $844 million, $780 million of which would have been due by the end of December and added to the provincial debt, Furey said. He said deferral of those payments relieves the "immediate fiscal pressures" the province was facing, but is just a short-term part of the future of Muskrat Falls. The next phase will be talks on restructuring the finances of the project to lower hydro rates, but Furey said an agreement will be in place by the time Muskrat Falls is commissioned. He expects it will be drafted and signed in the spring of 2021, and enacted in the fall.
Furey said it's possible the federal government may take an equity stake in the project. Source: CBC News
Nova Scotia
COVID-19 wastewater testing expanding in Nova Scotia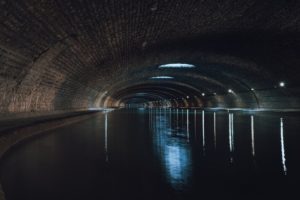 Researchers at Dalhousie University are teaming up with three other Nova Scotia universities to expand a program that tests for COVID-19 indicators in wastewater. About $850,000 is being invested into the expansion. The work builds on the recent results of a pilot study in Halifax and Wolfville where the virus that causes COVID-19 was detected in wastewater. Now testing will be done at many more locations in the province. Although COVID-19 is a respiratory illness, the genetic material of the virus that causes COVID-19 has been found in wastewater. The 18 member project team includes scientists, researchers and students. The funding, provided by Research Nova Scotia, will help pay for staff, protective equipment, travel and other costs. Source: CBC News
Nunavut
Climate change blamed for warm Nunavut weather
Climate change is contributing to unusually warm weather in Nunavut and Nunavik, according to a senior climatologist with Environment Canada. "I often say you don't see climate change when you look out the window. The exception is Nunavut," said David Phillips. Temperatures are 10 to 12 degrees warmer than usual in many places. "We clearly know this is going to be, in Iqaluit, for example, the warmest year on record," Phillips said. Temperatures should be between –19 and –28 C over southern Baffin Island. But on Frobisher Bay, some hunters are still travelling by boat because the bay has open water at a time when they are usually crossing it on snowmobiles. Some people in Nunavut would prefer normal winter temperatures. "It's kind of crappy for snowmobiling, I guess. Makes it hard to get out on the land," Iqaluit resident Chris Lewis said. Even those who enjoy the warmer weather are concerned. "It's wonderful for us humans, but I don't think it's very good for the animals," said Monica Ell, also from Iqaluit. Source: CBC News
Northwest Territories
Dehcho First Nation and scientists launch climate change podcast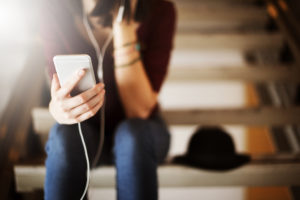 Climate change is a topic talked about all the time, but often a piece is missing ̶ what's happening from the perspective of people at ground zero who see the impacts every single day. Well, a new podcast titled All Ages, All Voices, A Denendeh Podcast seeks to change that by creating a platform where people throughout the Dehcho region of the Northwest Territories share their stories and knowledge. The ultimate goal is to inform Dehcho members on how climate change impacts the region, and what is happening in the territory. The podcast is a collaboration between the Dehcho First Nations, Wilfred Laurier University and the Dehcho Collaborative on Permafrost. The team working on the podcast want people of all ages and all voices to talk about climate change, the path forward and what is happening in the N.W.T. They hope that the podcast will reach international audiences. Source: CBC News
Yukon
Longstanding climate change research project continues in Old Crow, Yukon
Vuntut Gwitchin traditional territory is one of the fastest warming areas in the world. That is why the Vuntut Gwitchin Government is teaming up with researchers from across Canada to address community concerns about climate change and its impacts on the land around Old Crow, Yukon. "The consequences of that are going to be long ranging and diverse and they're going to touch on every aspect of the environment," said Jeremy Brammer, fish and wildlife manager for the Vuntut Gwitchin Government. Some of the concerns include water, lakes, and rivers and how they are forming, breaking up and draining away. Another question surrounds shrubs, willows, and alder growth, which has increased significantly. Researchers want to know what impact it is having on water quality, the land and permafrost. Source: CBC News