Alberta 
Chris Varcoe: Heat is on Enmax to meet power demand today, curb emissions in the future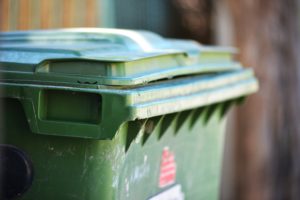 As a punishing summer heat wave has Alberta in a vice-like grip, the pressure is on electricity generators like Enmax Corp. to keep the power going.  However, at the annual meeting Tuesday of the city-owned utility, Enmax also faced questions about the longer term — the pressure to lower emissions and reach its new net-zero target by 2050.
Chief executive Wayne O'Connor is confident about meeting both challenges, although the long-term target of getting to net-zero emissions will test its ability to adapt as the province's power sector changes. In the short term, soaring temperatures have put Alberta's entire electricity system under stress, working hard to keep fans and air conditioner units powered. On June 28, the province set a new summer record for peak electricity demand at 11,512 megawatts and broke it again next day.
 Alberta Power Pool prices reached $979 per megawatt-hour (MWh) on Monday and were hitting the wholesale electricity price cap of $999 MWh by early Tuesday evening, according to AESO, which manages the provincial power grid. AESO vice-president of grid reliability Dennis Frehlich said the system operator was expecting demand to be higher on Tuesday than at the start of the week, nearing 11,800 megawatts for the day. Frehlich noted electricity imports into the province were able to increase Tuesday as more power was brought in from the Pacific Northwest region.
Electricity Prices – Alberta
The Alberta power pool price averaged 14.08 cents per kWh in June 2021. This price is 5.541 cents higher than last month's average. The pool price has averaged 7.294 cents per kWh over the last 12 months. 
As of July 2, 2021, the forward market was predicting electricity prices for the calendar years of 2021, 2022, 2023, 2024 and 2025. These prices are 8.300, 6.900, 5.700, 5.100 and 5.100 cents per kWh respectively. 
Gas Prices – for Alberta
Direct Energy's gas rate for June 2021 was $3.352 per GJ in Alberta. The July 2021 rate has been set at $3.028 per GJ. Alberta gas prices have averaged $2.834 per GJ over the last 12 months.
As of July 6, 2021, the forward market was predicting gas prices for the calendar years of 2021, 2022, 2023, 2024, 2025, and 2026. These prices are 3.55, 2.9, 2.51, 2.46, 2.51, and 2.56 cents per GJ respectively.
British Columbia 
B.C. releases hydrogen strategy to spur investment in sector
British Columbia's new hydrogen strategy is looking to capitalize on two decades of technological improvement, during which hydrogen's outlook has brightened significantly. Dozens of governments around the world are now backing the clean fuel, said Bruce Ralston, B.C.'s Minister of Energy, Mines and Low Carbon Innovation. Governments around the world are promoting increased use of hydrogen in transportation and heating as crucial for the planet to achieve the goal of net-zero emissions of greenhouse gases by 2050. Unlike fossil fuels, hydrogen does not emit carbon dioxide when it is used to produce energy. But it is not a completely pollution-free fuel: The process of producing hydrogen emits varying amounts of carbon, depending on how it has done. "Green" hydrogen comes from low-emitting renewable electricity, and "blue" hydrogen is derived from natural gas in a process where carbon dioxide that would otherwise be released in the atmosphere is captured and stored. A hydrogen fuelling station opened in Vancouver in 2018 and more have gradually begun operating in B.C. since then. By the end of 2021, at least 10 hydrogen stations are expected to be available in B.C. for motorists.
Source: The Globe and Mail
Ontario 
All new Toronto buildings could soon face tighter greenhouse gas emissions targets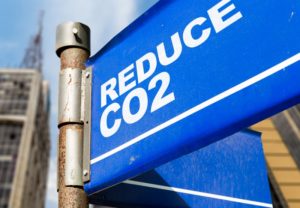 The City of Toronto could soon require developers to ensure new buildings have fewer carbon emissions and consume less energy, while adding more green roofs and electric vehicle parking spots, as well as promoting native pollinator species like bees. It is all part of the city's proposed fourth update to the Toronto Green Standard — a "critical" step toward Toronto's goal of net-zero greenhouse gas emissions by 2050, said Bryan Purcell, vice president of policy and programs at The Atmospheric Fund, a regional climate change agency. This updated standard would kick in May 2022 and require new mid-high rise residential and commercial builders to cut annual greenhouse gases and energy use intensity a further 25 per cent and 28 per cent, respectively, compared to the current version.
Source: CBC News
Electricity Prices for Ontario
The Hourly Ontario Energy Price (HOEP) was an average of 2.442 cents per kWh in June 2021. This price is 1.085 cents higher than last month's 1.357 cents per kWh. The twelve month moving average was 1.657 cents per kWh up to June 2021.
The Actual Rate for the Global Adjustment rate Class B for May 2021 was set at 10.054 cents per kWh. The Global Adjustment is an additional charge paid by non-regulated customers. (Source: IESO)
Saskatchewan 
Sask. First Nation teams with renewables company on wind project to power 100,000 homes
A new wind project in Saskatchewan aims to provide electricity to around 100,000 homes in the province. Forty new wind turbines will be built in southeastern Saskatchewan as part of the Bekevar Wind Energy project. The project is a partnership between U.K.-based Renewable Energy Systems (RES) and Awasis Nehiyawewini Energy Development, a renewable energy company owned by Cowessess First Nation. The project aims to provide-zero carbon electricity to Saskatchewan for 25 years. It's also meant to help the province reach its federal goal of phasing out coal generation by 2030. According to a news release last week, benefits of the project include Indigenous ownership and a commitment to Indigenous employment and subcontracting.
Source: CBC News
Manitoba 
'Challenging times' for Manitoba farmers as drought conditions persist
In the rural municipality of St. Laurent, an agricultural state of disaster has been declared.  The RM is asking for provincial and federal help. Otherwise they say some farmers may need to sell or cull their herds. Many areas have received less than half the normal amount of rainfall. Last week's extreme heat stunted crop growth even further. It has also put greater strain on water supplies.
Near Oak Point, Man., rancher Tom Johnson waters his cattle using makeshift troughs made out of old tractor tires. The dugouts his 120 head of cattle usually get water from are nearly dry. His cattle also have access to Lake Manitoba, but its level is so low, the water is too far away. So twice a day — morning and night — he hauls water from two wells. "I've never, ever seen that before." 
Source: CBC News
New Brunswick 
Province's rebate program looks to put 20K electric vehicles on the road by 2030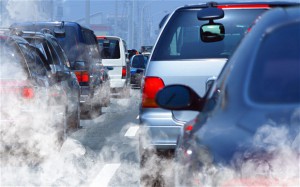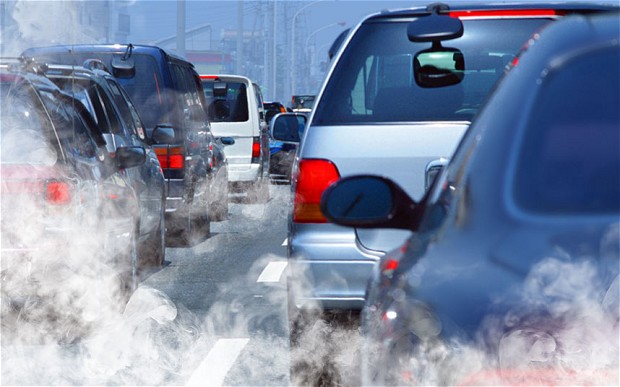 The province has launched an electric vehicle rebate program in an attempt to woo New Brunswickers away from traditional gas-powered cars. People who buy or lease certain new or used electric vehicles from a dealer in New Brunswick are now eligible for a rebate of up to $5,000. But the rebate can also be combined with federal incentives leading to a possible total of $10,000 for drivers interested in making the switch. The announcement was made on July 8, 2021 at NB Power in Fredericton by Natural Resources and Energy Development Minister Mike Holland, Environment and Climate Change Minister Gary Crossman and NB Power President and CEO Keith Cronkhite. 
Source: CBC News
Prince Edward Island 
Free software can help guide home energy decisions
Josh Silver is encouraging Islanders who are building new houses to make informed decisions to make their future homes as energy-efficient as possible, starting before the shovel even hits the dirt. Silver is a carpenter, as well as an instructor at Holland College, and has been taking CBC P.E.I. along on his personal quest to make improvements at his 12-year-old Charlottetown home, to save energy and money. This summer, he is focusing on new home construction. One of the tools in his toolbox is a free software program from Natural Resources Canada, called HOT2000. "It's a very powerful tool that's helping me guide those decisions prior to swinging a hammer, buying any materials," Silver said.
Source: CBC News
Québec 
Quebec town forced to restrict water use as reserves run empty
The municipal water reserves of Saint-Antoine-de-Tilly are extremely low, following dry weather conditions, a heatwave and excessive tap water use, the town's mayor says. Residents of the municipality, located some 48km from Quebec City, have been under a water restriction since Saturday. Residents who try to use municipal tap water for non-essential reasons — including watering grass and plants, filling swimming pools, or washing their car — will face fines of at least $100 until further notice. "The situation over the past few months and a winter with little snow has done nothing to help our already problematic situation," Saint-Antoine-de-Tilly Mayor Christian Richard wrote in a notice addressed to the town's residents. "The water reserve has reached extremely low levels that have not been seen in years." The province has seen 30 to 40 per cent less precipitation than usual this spring, according to Environment Canada. The municipality has been trying to get a second source of water to the town since 2005.
Newfoundland and Labrador 
Nalcor Energy to be no more: Crown corporation being folded into N.L. Hydro
Newfoundland and Labrador's Crown corporation Nalcor Energy, the body that oversees the controversial Muskrat Falls hydroelectric project, is being dismantled and folded into Newfoundland and Labrador Hydro. Premier Andrew Furey said the work was already underway, and fulfils a promise to taxpayers to save money.  No official would give an estimate of cost savings from combining the two entities. The move was recommended in the recent report from the premier's economic recovery team led by Moya Greene, as well a 2020 report from the Public Utilities Board. Furey said the move was not being made solely because of the Greene report, and called its recommendation a coincidence. The elimination of the corporation in charge of the province's energy assets requires legislative changes, said Parsons, and contractual changes may also be needed.
Source: CBC News
Nova Scotia 
Fish passage would require shutdowns of Annapolis tidal station, NS Power tells regulators.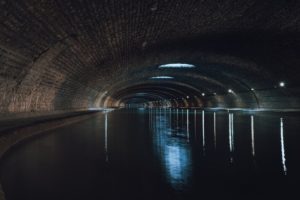 Nova Scotia Power provided more evidence this week to justify its decision to permanently retire the Annapolis tidal power generating station, claiming federal fish passage requirements would shut down the facility for several months each year. NSP has applied to the Nova Scotia Utility and Review Board to write off the 37-year-old generating station and charge ratepayers $27 million over the next decade to recover the remaining value of the asset. The station, which produced enough electricity to power 4,500 homes, stopped operations in 2019 after a generator failure and an order issued that same year from the Department of Fisheries and Oceans. DFO ruled the turbine blades were killing fish in the Annapolis River and the plant would require authorization under the Fisheries Act to operate in the future.
Source: CBC News
Nunavut 
Pangnirtung flattens and caps landfill as a first step in dump overhaul
A once-overflowing landfill is getting compressed and covered in soil for the first time in recent years to reduce the amount of trash flying into town. Jamie Evic, hamlet's senior administrative officer, said the hamlet just doesn't have enough funding to get reorganized to manage the dump efficiently. Last year, Nunavut's Department of Community and Government Services announced funding to help address the issue and a departmental engineer recommended a small incinerator. Pangnirtung's mayor Eric Lawlor said even if the incinerator was delivered, the problems with the dump would not be solved. Ultimately, he said the solution needs to involve sorting scrap metal and plastic to be sent south for recycling, and an option for compost. This year, Lawlor said one goal is to sort through the metal and wood dumps to figure out what can be burned to create more space. Lawlor said getting the landfill under control is a priority listed in the community's Integrated Community Sustainability Plan and will be next year as well. Those plans are documents in which hamlet councils identify infrastructure needs and goals that align with their community's environmental and economic values.
Source: Nunatsiaq News
Northwest Territories 
N.W.T., Yukon break summer temperature records as heat dome lingers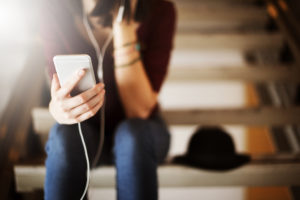 Temperatures in N.W.T. and Yukon have been rising to new heights over the last week, with 20 daily records broken so far. Both territories are at the extremities of a "heat dome," a mass of hot air sitting over the Pacific northwest. Masses of hot air hovering over part of the country isn't a new phenomenon, said David Phillips, a senior climatologist with Environment Canada. What is new about this particular heat dome is the fact that it's staying in place for much longer, bringing more intense temperatures than before. That's one result of climate change, he said. 
Source: CBC News
Yukon 
Yukon Energy's July 1 rate increase will have little impact on Yukoners' bills
The Yukon Utilities Board (YUB) has approved the first stage of Yukon Energy's 2021 rate increase proposal. This decision follows Yukon Energy's submission of its 2021 General Rate Application in November 2020, and the Corporation's proposal that this year's rate increase be specifically designed to have little impact on Yukoners' electricity bills. In its November 2020 application, Yukon Energy asked that two-thirds of its proposed 11.5% rate increase (or 7.7%) be applied to customer bills starting on July 1, 2021. This first stage was designed to coincide with the timing of Rider F (fuel) being reduced to zero.The net impact of stage one is "0" — on average, Yukon residential customers won't be paying more for electricity each month. Typical business customers will see their electricity bills actually go down.
Source: Yukon Energy