Alberta
Chris Varcoe: Think energy costs are high? They're likely headed in one direction — up
Consumers across the country are feeling the sting of spiraling energy expenses. At Global Energy Show, the issue of energy affordability was raised repeatedly by experts, executives and politicians as a growing problem. "We are in a systemic change in the world," Dan Balaban, CEO of Calgary-based renewable energy developer Greengate Power, told the conference. "The cost of energy is going up — and that's the cost of non-net-zero energy. That's just the cost of our traditional energy. And it's unrealistic to expect we are going to be able to achieve all we're trying to achieve and not have an impact on costs."
Whatever the reason, consumers are feeling the impact on their wallets. In April, Canadians paid 26 per cent more in their energy bills than a year earlier, according to Statistics Canada. Energy affordability is now "the No. 1 issue that we hear about, that I hear about, on a daily basis," Alberta Energy Minister Sonya Savage told the Global Energy Show. Amrita Sen, research director of London-based consultancy Energy Aspects, said in an interview "The single-biggest truth about energy transition is that it's going to be costly…but governments have never, ever articulated that to anybody." Investment needed to bring on additional energy supplies is too low, while many governments are pushing for the transition off of fossil fuels to move faster. In the short term, oil and gas costs are expected to stay high. Source: Edmonton Journal
Electricity Prices for Alberta
The Alberta power pool price averaged 12.908 cents per kWh in June 2022. This price is 0.784 cents higher than last month's average. The pool price has averaged 10.512 cents per kWh over the last 12 months.
As of July 3, 2022, the forward market was predicting electricity prices for the calendar years of 2022, 2023, 2024, 2025, 2026, and 2027. These prices are 12.660, 9.527, 6.900, 6.500, 6.500, and 6.700 cents per kWh respectively.
Gas Prices for Alberta
Direct Energy's gas rate for June 2022 was $8.037 per GJ in Alberta. The July 2022 rate has been set at $8.324 per GJ. Alberta gas prices have averaged $5.222 per GJ over the last 12 months.
As of July 7, 2022, the forward market was predicting gas prices for the calendar years of 2022, 2023, 2024, 2025, 2026, and 2027. These prices are 4.80, 4.69, 4.24, 4.33, 4.30, and 4.41 cents per GJ respectively.
British Columbia
BC's centre for innovation and clean energy funds eight projects for inaugural open call for innovation
The British Columbia (BC) Centre for Innovation and Clean Energy (CICE) has awarded eight BC-based low carbon solutions with funding through its inaugural Open Call for Innovation. The recipients were: Moment Energy, Corvus Energy, Hydron Energy, Parkland Refining BC, Hydra Energy, Ekona Power, HTEC, and Ballard Power Systems. The Open Call for Innovation provides grants to BC-based tech providers with low carbon solutions. The five focus areas for this cohort were battery and energy storage, bio/synthetic fuels, renewable natural gas, low-carbon hydrogen, and carbon capture utilization and storage. Founded by the Government of British Columbia, Shell, and supported by the Canadian Federal Government, the CICE is an independent non-profit that aims to help accelerate the commercialization of low-carbon solutions through financing programs. It received $105 million in total from Shell, as well as the provincial and federal governments. Source: Betakit
Ontario
SHARC Energy and HTS Ontario to Supply Two PIRANHA T15 Wastewater Energy Transfer Systems
SHARC International Systems Inc. a world leader in energy transfer from wastewater, is pleased to announce that the Company and HTS Ontario ("HTS"), a representative of SHARC Energy products, have been selected to supply two PIRANHA T15 Wastewater Energy Transfer ("WET") systems to be installed in Ottawa. These units will help a new housing complex recover the thermal energy from wastewater. This project represents the second PIRANHA site in Ottawa, Ontario. The PIRANHA WET system is an electrical hot water system that extracts thermal energy from wastewater and uses it to provide 100% of its hot water production at an average year-round efficiency of 400%. Every dollar of energy used to operate the system generates four dollars of output. The PIRANHA HC almost doubles that efficiency as this model provides simultaneous cooling as a by-product of hot water production. Source: GlobeNewswire
Electricity Prices for Ontario
The Hourly Ontario Energy Price (HOEP) was an average of 3.482 cents per kWh in June 2022. This price is 0.421 cents higher than last month's 3.061 cents per kWh. The twelve-month moving average was 3.508 cents per kWh up to June 2022.
The Actual Rate for the Global Adjustment rate Class B for May 2022 was set at 8.475 cents per kWh. The Global Adjustment is an additional charge paid by non-regulated customers. (Source: IESO)
Saskatchewan
Saskpower selects GE-Hitachi unit for potential small nuclear reactor project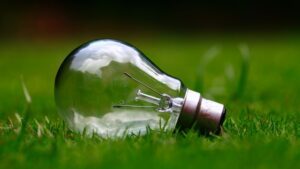 SaskPower has picked a supplier for its possible entry into the nuclear power business. Don Morgan, minister responsible for the province's Crown power company, announced Monday that the BWRX-300 small modular reactor (SMR), built by GE Hitachi Nuclear Energy, has been chosen for potential use in the province. "This is an important milestone as Saskatchewan works towards a cleaner, more sustainable future," Morgan said in a media release announcing the decision. The provincial government previously announced its intention to collaborate with the governments of Ontario, New Brunswick and Alberta on the development of a Canada-wide fleet of SMRs to help reduce carbon emissions. Source: The Star Phoenix
Manitoba
Winnipeg's shiny plan for net-zero emissions
The City of Winnipeg is taking steps toward a net-zero emissions future; a committee of council has unanimously approved an ambitious, multibillion-dollar 'road map', with hopes of getting there by 2050. Climate and environment advocates lauded the report at a water, waste, riverbank management and environment committee meeting, celebrating its detailed financial modelling and holistic approach to emissions reduction. Winnipeg, like much of Manitoba, relies on hydroelectric power for the majority of its energy, making it one of the cleaner power grids in the country. To effectively curb the city's emissions profile, the report recommends spending $23 billion over the next 30 years on a "reduce, improve, switch" approach in five key sectors, first reducing energy consumption, then improving efficiency of energy production and finally switching to low-carbon, low-emission energy sources. The report focuses primarily on the city's two largest emitters: transportation and natural gas heating. Source: Winnipeg Free Press
New Brunswick
Point Lepreau Nuclear Generating Station receives 10-year licence renewal term from the Canadian Nuclear Safety Commission
The Canadian Nuclear Safety Commission has announced that a 10-year Power Reactor Operating License has been granted to NB Power for the Point Lepreau Nuclear Generating Station (PLNGS). Approximately 200 intervenors provided written submissions about their views of PLNGS's license application, and 40 intervenors made presentations to the CNSC Commission at the Part 2 hearing held in Saint John in May. Throughout the process, NB Power actively engaged First Nations, community leaders, industry peers and members of the public. The Point Lepreau Nuclear Generating Station is a 660 megawatt (net) nuclear generating station and a base load contributor to the New Brunswick electrical grid. It is a major component of NB Power's generating assets and contributes to NB Power sourcing approximately 80 per cent of the electricity used in New Brunswick from clean, renewable, or non-emitting sources. Source: NB Power
Prince Edward Island
P.E.I. Energy Systems proposes modernized waste-to-energy plant: Proposed facility would process more waste while cutting fossil fuel use
Plans are underway to replace the waste-to-energy plant in Charlottetown with a new facility that could process more waste. The existing plant heats more than 145 buildings in the city by turning about 26,000 tonnes of solid waste into thermal energy annually, with the added effect of cutting down on the garbage that ends up in the landfill. P.E.I. Energy Systems said the project would allow them to process about 46,000 tonnes of waste per year, reducing 75 per cent of the volume that enters P.E.I.'s landfill. It said it would also reduce maintenance requirements, make the system more reliable and cut down the facility's fossil fuel use by 72 per cent, and wood consumption by about 35 per cent. Source: CBC
Québec
Hydro-Québec, Inuit reach 'historic' clean energy partnership
Renewable energy, including that produced by wind turbines, will allow the Inuit to wean themselves off fossil fuels thanks to a partnership between Tarquti Energy and Hydro-Québec.
Several Nunavik communities still mainly use diesel fuel for electricity, but the new deal will let the Inuit create "their own renewable energy projects respecting the environment and the values of the Nunavimmiuts," Tarquti Energy said. Hydro-Québec currently runs about 20 fuel-based plants to provide electricity to remote communities that can't be connected to the main grid. They represent less than one per cent of its electricity production but about 43 per cent of its greenhouse gas emissions. Source: Montreal Gazette
Newfoundland and Labrador
Bay du Nord may not be last oil project off Newfoundland, energy minister says
Canada's minister of natural resources does not agree that the controversial Bay du Nord mega project will be the last oil development off the coast of Newfoundland and may prove to be the benchmark for similar projects in the future. Bay du Nord — which will drill for oil in deep sea waters about 500 kilometers east of St. John's — received federal environmental approval this spring.  Federal Environment Minister Steven Guilbeault said in April it will be difficult for future oil projects to meet increasingly stringent environmental demands of the federal government. But in an interview Tuesday, Wilkinson said moving Canada away from oil production will not happen quickly.  Wilkinson said Newfoundland and Labrador is well positioned with its other natural resources, particularly mineral extraction and wind energy. Source: CBC
Nova Scotia
Funding for Eskasoni First Nation Green Energy Project
The province is funding a solar energy generation system for the lobster storage facility at Eskasoni Cold Logistics.  The investment of more than $128,000 will support the development and installation of a 583-kilowatt ground-mounted solar energy system that will reduce overall energy demands and lower energy costs. This project will reduce greenhouse gas emissions and provide training opportunities for community members in the installation and maintenance of solar energy systems. Source: Nova Scotia
Nunavut
Governments of Canada and Nunavut partner to bring cleaner air to classrooms across the territory
Honourable Dominic LeBlanc, Minister of Intergovernmental Affairs, Infrastructure and Communities, and the Honourable Pamela Hakongak Gross, territorial Minister of Education, announced joint funding to improve air quality in 45 schools across Nunavut. This investment will support the cleaning and balancing of existing air handling units and duct work and the replacement of associated filters. More than 130 air handling units and ducts will be cleaned to ensure reduced virus transmission. Over 900 filters will be replaced to balance the air flow and improve the capacity to clean air. Source: News Wire
Northwest Territories
Climate change intensifying, not triggering, northern heat wave: climatologist
Environment and Climate Change Canada (ECCC) issued the warning for Aklavik, Inuvik, Fort Good Hope, Norman Wells, Tulita, Fort McPherson, Tsiigehtchic and surrounding areas.
Hasell said the data indicates there is precedent for raised temperatures in the territory's northern communities, and said she suspects climate change is a "significant" factor. Hasell further pointed to last year's heat dome and said that has been attributed to climate change and human activity, though she acknowledged that natural changes are also a factor. Source: CBC
Yukon
Public input sought on the regulation of geothermal resources
The Government of Yukon is seeking public input on how geothermal resources should be regulated in the territory. The legislation will provide opportunities for developing geothermal resources as renewable energy for generating heat and electricity. "Through important research from the Yukon Geological Survey and First Nations governments, we know geothermal energy has potential to provide a secure and clean energy source for Yukon communities. Through Our Clean Future, our government is committed to exploring and regulating geothermal resources, and with this request for public feedback, we are continuing to move towards our goal. This legislation will increase access to much-needed energy and build our green economy. It will also ensure exploration and development is done responsibly." ~Minister Energy, Mines and Resources John Streicker. Source: Government of Yukon