Alberta 
All fired up but nowhere to charge: Alberta's lack of infrastructure zaps electric vehicle enthusiasm
The introduction of Ford's new all-electric F-150 Lightning truck has some Albertans looking at whether electric vehicles might work for them, but the lack of charging stations might continue to be a turn-off. The F-150, set to hit the market in 2023, is one of several electric trucks and vans that could appeal to Canadians who use their vehicles for work or recreation.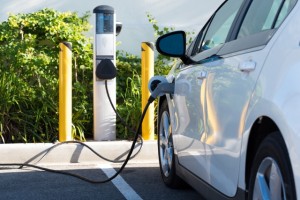 Despite the hype, there are still concerns about whether there are enough public charging stations to keep the batteries going for extended travel. Those who already own electric vehicles (EVs) are familiar with the challenges. On the highways north, east and west of Edmonton, there are only about two dozen chargers in total. Andrew Batiuk with the Electric Vehicle Association of Alberta says it's a chicken-and-egg kind of problem. Companies that operate the charging stations appear to be taking notice of the increasing demand and interest in EVs. FLO, the Quebec-based company that calls itself Canada's largest electric vehicle charging network, plans to expand, said Michael Pelsoci, the company's Western Canada sales director. The company already has 114 public charging stations in its Alberta network, including 26 with fast chargers. Source: CBC News
Electricity Prices for Alberta
The Alberta power pool price averaged 8.539 cents per kWh in May 2021. This price is 0.26 cents higher than last month's average. The pool price has averaged 6.409 cents per kWh over the last 12 months.
As of May 28, 2021, the forward market was predicting electricity prices for the calendar years of 2021, 2022, 2023, 2024 and 2025. These prices are 7.300, 6.500, 5.500, 5.100 and 5.100 cents per kWh respectively.
Gas Prices for Alberta
Direct Energy's gas rate for May 2021 was $3.293 per GJ in Alberta. The June 2021 rate has been set at $3.352 per GJ. Alberta gas prices have averaged $2.710 per GJ over the last 12 months.
As of June 2, 2021, the forward market was predicting gas prices for the calendar years of 2021, 2022, 2023, 2024, 2025, and 2026. These prices are 3.03, 2.62, 2.36, 2.38, 2.40, and 2.52 cents per GJ respectively.
British Columbia 
B.C. government ending climate-action program for municipalities
The sudden cancellation of a climate action program that provided municipal governments with millions of dollars every year has local politicians scratching their heads. "We're trying to figure out how to navigate this next phase to ensure our work can continue," said Vancouver councillor Michael Wiebe about the demise of the Climate Action Revenue Incentive Program (CARIP), which the B.C. government informed municipalities last week was ending. The program was created in 2010 after B.C. implemented a carbon tax and provides all local and regional governments grants equal to the amount of tax they paid. In exchange, cities must disclose how they used the money to further their climate goals, with the majority also reporting their greenhouse gas emissions. Last year, approximately $8.4 million was given to municipalities through CARIP, of which around $1.2 million went to the City of Vancouver. Source: CBC News
Ontario 
Why you may need to be patient to take advantage of the new Canada Greener Homes Grant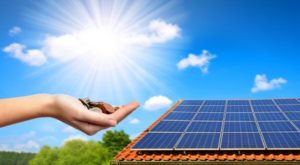 Homeowners keen to cash in on a new federal grant program announced Thursday that offers money for energy-saving home upgrades will likely need to be patient. Companies that book energy evaluations — the first step in applying for a Canada Greener Homes Grant — are warning of delays caused by the pandemic and a shortage of auditors. After Ottawa launched its new program, the government website crashed throughout the morning. Ontario — and Canada as a whole — has a shortage of energy advisers. Last week, the federal government announced it's providing up to $10 million to recruit, train and mentor 2,000 people to conduct energy audits. Source: CBC News
Electricity Prices for Ontario
The Hourly Ontario Energy Price (HOEP) was an average of 1.357 cents per kWh in May 2021. This price is 0.505 cents higher than last month's 0.852 cents per kWh. The twelve-month moving average was 1.547 cents per kWh up to May 2021.
The Actual Rate for the Global Adjustment rate Class B for April 2021 was set at 10.934 cents per kWh. The Global Adjustment is an additional charge paid by non-regulated customers. (Source: IESO)
Saskatchewan 
Three Indigenous-owned corporations show support for small modular reactors
Kitsaki Management, Athabasca Basin Development and Des Nedhe Group have all signed a memorandum of understanding concerning their support for nuclear power in Saskatchewan. Saskatchewan has already signed agreements with Ontario, Alberta and New Brunswick to explore the technology of  small modular reactors. The first reactor in Saskatchewan is scheduled to be operational in 2032. SMRs are nuclear reactors that produce less than 300 megawatts of electricity. Because they are smaller than traditional nuclear power plants, which generally produce 800 megawatts (MW) and up, they are expected to be cheaper to build, scalable to meet specific industrial and remote community needs and, according to the report, will have the potential to be competitive with other low-carbon forms of energy. Source: CBC News
Manitoba 
Open your financial books, PUB tells Manitoba Hydro after mulling request for public hearing
Manitoba Hydro is being told to open up its books, after a consumers' group argued the public needs to know the financial state of the Crown corporation. Hydro has been ordered to provide financial information to the Public Utilities Board, the third-party watchdog that approves electricity rates through public hearings. The PUB will then evaluate if next steps — like a hearing — are required. In response to the Consumers Coalition request for a new hearing, Hydro said in its submission that the coalition has failed to establish a substantial change in Hydro's financial health. It said each of the changes cited by the Consumers Coalition could have been reasonably expected, such as major transmission projects going online. In response to the ruling, Manitoba Hydro told CBC News it is reviewing the PUB's decision and will respond to the utilities board in due course. Source: CBC News
New Brunswick 
Fees to support N.B.'s natural gas network to finally hit six major industrial plants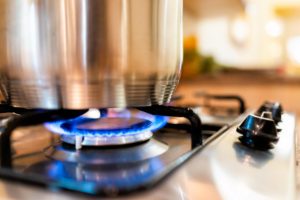 After two decades of segregated public and private natural gas distribution systems in New Brunswick and what amounts to a seven-year notice period, big industry in the province has finally started paying promised fees to support the public gas network. That should help lower prices to regular consumers who use natural gas, according to the company in charge of the public system. New Brunswick has some of the highest natural gas distribution rates in North America for business, government and homeowners, in part critics have charged, because six of the largest users of natural gas in the province do not participate in the public distribution system. Source: CBC News
Prince Edward Island 
Pilot project launched to recycle baler twine from farms
It has been going to landfill, but P.E.I.'s Island Waste Management Corporation has begun a project it hopes will see baler twine recycled into items such as flower pots, plastic lumber and even car parts. Orange plastic baler twine is ubiquitous on farms, used mostly for keeping hay bales together. IWMC has started the recycling project in collaboration with CleanFarms. CleanFarms is also collaborating on twine recycling projects in Alberta and Saskatchewan. The twine program, if successful, would be complementary to the existing silage wrap program. Source: CBC News
Québec 
Facilitating electric vehicle charging in urban centers with 4,500 new stations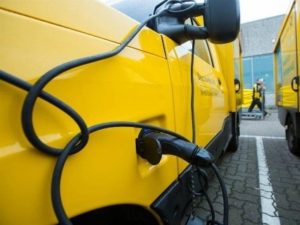 The Electric Circuit, in partnership with Québec's municipalities, will be rolling out 4,500 standard charging stations by 2028, to meet the needs of electric vehicle drivers who do not have access to home charging. To support this important initiative, a grant program is being offered exclusively to municipalities, through which Hydro-Québec is providing financial assistance of up to $12,000 per standard charging station. Charging stations must meet one of the following charging needs: Overnight charging in neighborhoods where electric vehicle owners do not have access to private outdoor outlets; daytime charging downtown and near shops. In addition, the municipality must allow access to the curbside station 24 hours a day, 365 days a year and offer free parking in front of the curbside station from 9 p.m. to 7 a.m. Source: Hydro Quebec News
Newfoundland and Labrador 
Low-carbon oil is not a thing, and 'clean, green' technology does not exist
On May 6, the premier's economic recovery team released its report, The Big Reset. One of the report's ways to reset Newfoundland and Labrador is the transition to a green economy. The problem with the provincial government's approach, however, is that it hinges on the notion of "low-carbon oil." The plan is to give our green energy investment money to oil companies to lower the emissions of this supposedly "low-carbon oil." Meeting our global climate commitments under this plan depends on technology that does not yet exist. Wind and solar power is already here and cheaper than fossil fuel-powered electricity in many parts of the world. However, oil companies would prefer it if government gave the money to them to develop new technology, rather than using already proven technology. The fact that government is acting in the best interest of oil companies rather than citizens tells you something about where the power lies in this province. Source: CBC News
Nova Scotia 
Public consultation opens in Nova Scotia on new climate change regulations
Public consultation is now open to help develop regulations and a strategy for Nova Scotia to reach new climate change targets. The 60-day process runs until July 27 and is being managed by the Clean Foundation, a Nova Scotia-based, independent environmental charity. The key targets — reaching net zero emissions by 2050 and new greenhouse gas emission reduction targets by 2030 — were set in legislation passed in October 2019. But all other details related to the Sustainable Development Goals Act were left to regulations. Those regulations were supposed to be complete by the end of 2020, but the COVID-19 pandemic led to the suspension of public consultations. On Thursday, the province officially kicked off that work. Source: CBC News
Nunavut 
Western Nunavut heritage society eyes sustainable future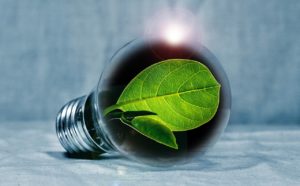 The Kitikmeot Heritage Society has teamed up with the Southern Alberta Institute of Technology to design and construct a super energy-efficient building in Cambridge Bay. The aim is for the building to produce as much energy as it consumes over the course of a year, through solar panels, so the result would be "net-zero." One purpose of the small building — which will be about 750 square feet — is to see whether its modular approach will work for the larger Inuinnait Knowledge Centre that the heritage society wants to build. That would replace its current home at May Hakongak Community Library and Cultural Centre, and allow the heritage society to show more of its archived materials and artifacts as well as host cultural events and language classes. Source: Nunatsiaq News
Northwest Territories 
Arctic Energy Alliance wins back-to-back ENERGY STAR® Canada Awards
This is the AEA's second ENERGY STAR Canada Award, coming on the heels of last year's Program Administrator of the Year award. Among the accomplishments that earned the AEA the award, in 2020 the organization more than doubled the number of ENERGY STAR related rebates it gave out: 1,572 rebates, worth more than $330,000. This is compared to 777 rebates in 2020. The AEA also continued a successful partnership with the North West Company to offer point-of-sale rebates on qualifying refrigerators, washers and chest freezers in participating Northern and NorthMart stores, which accounted for 21 percent of its ENERGY STAR related rebates. Funded by the Government of Northwest Territories (GNWT), the AEA works with communities across the NWT to offer on-site energy audits and rebates on energy-efficient products. Source: Arctic Energy Alliance
Yukon 
Biden to suspend oil leases in Alaska's Arctic refuge
The Biden administration suspended oil and gas leases in Alaska's Arctic National Wildlife Refuge, reversing a drilling program approved by the Trump administration and reviving a political fight over a remote region that is home to polar bears and other wildlife —and a rich reserve of oil. The remote, 7.9 million-hectare refuge is home to polar bears, caribou, snowy owls and other wildlife, including migrating birds from six continents. Republicans and the oil industry have long been trying to open up the oil-rich refuge, which is considered sacred by the Indigenous Gwich'in, for drilling. Democrats, environmental groups and some Alaska Indigenous tribes have been trying to block it. Former President Bill Clinton vetoed a GOP plan to allow drilling in the refuge in 1995, and the two parties have been fighting over the region ever since. Bernadette Demientieff, executive director of the Gwich'in Steering Committee, said in a statement that tribal leaders are heartened by the Biden administration's "commitment to protecting sacred lands and the Gwich'in way of life." Source: CBC News