Alberta
Could this be solar power's time to shine in Alberta?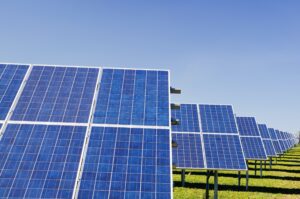 In a province dominated by oil and gas, solar makes up only between two and three per cent of the electrical grid, MacKenzie, executive director of Solar Alberta, says. But, she adds, "we're really in a very large growth phase of solar in Alberta right now." She says solar contributed 170 MW to the grid in 2020 and by the end of 2023 that number will have jumped to 4,600 MW. It's really the old story of supply and demand driving larger-scale manufacturing, resulting in a 90 per cent drop in the price of panels in the last decade, says Jim Sandercock, chair of the Alternative Energy Technology program at the Northern Alberta Institute of Technology. Since launching the program in 2011 NAIT has doubled the number of seats from 24 to 48 a year. Sandercock says Alberta is well positioned with a "stable of engineers and of trades people," to make the transition to renewable energy sources. Source: CBC News
Electricity Prices for Alberta
The Alberta power pool price averaged 9.913 cents per kWh in November 2021. This price is 0.278 cents higher than last month's average. The pool price has averaged 9.505 cents per kWh over the last 12 months.
As of December 3, 2021, the forward market was predicting electricity prices for the calendar years of 2021, 2022, 2023, 2024, 2025, and 2026. These prices are 10.9, 9.2, 7.2, 6.2, 5.9, and 5.9 cents per kWh respectively.
Gas Prices for Alberta
Direct Energy's gas rate for November 2021 was $5.328 per GJ in Alberta. The December 2021 rate has been set at $4.936 per GJ. Alberta gas prices have averaged $3.588 per GJ over the last 12 months.
As of December 1, 2021, the forward market was predicting gas prices for the calendar years of 2022, 2023, 2024, 2025, and 2026. These prices are 3.33, 3.18, 3.02, 3.03, and 3.07 cents per GJ respectively.
British Columbia
November rainfall broke records in several B.C. communities
A number of communities in B.C. broke or came very close to breaking monthly rainfall records in November, according to Environment and Climate Change Canada (ECCC). The agency confirmed Wednesday that Abbotsford, B.C., had its wettest November ever, with 541 millimetres — or more than half a metre — of rain. The old record was set in 2006, with 422 millimetres. "Without question, this has been a very active [rainy] streak since mid-September on the heels of an extremely dry and hot summer," said Armel Castellan, a warning-preparedness meteorologist with ECCC. Source: CBC News
Ontario
Ontario's most northern First Nation goes green with their first solar project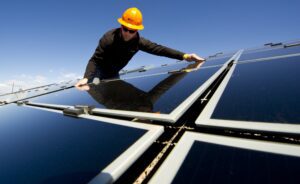 Nestled on the shores of Hudson Bay, the most northern First Nation in Ontario has taken a big step toward energy independence. Fort Severn powered up its 300-kilowatt solar system earlier this month, a project that will help the First Nation As a First Nation that is directly affected by the rapidly changing northern environment, Chief Burke says Fort Severn is doing its part to reduce its greenhouse gas emissions and address climate change. The solar project is expected to displace about 130,000 litres of diesel fuel on an annual basis, according to Michael Wrinch, the project manager and president of Hedgehog Technologies. But when you consider that the diesel fuel is often flown to the remote First Nation, Wrinch said up to 400,000 litres of fuel could be saved thanks to this one project. Now that it's installed, Chief Paul Burke said he expects it will generate between $250,000 to $350,000, depending on the amount of sun. Source: CBC News
Electricity Prices for Ontario
The Hourly Ontario Energy Price (HOEP) was an average of 3.936 cents per kWh in November 2021. This price is 0.075 cents higher than last month's 3.861 cents per kWh. The twelve month moving average was 2.516 cents per kWh up to November 2021.
The Actual Rate for the Global Adjustment rate Class B for October 2021 was set at 5.244 cents per kWh. The Global Adjustment is an additional charge paid by non-regulated customers. (Source: IESO)
Saskatchewan
SaskPower set to put smart meters in homes across the province
SaskPower will start putting smart meters in homes across the province in January.  The Crown corporation's pilot project saw 17,000 volunteers receive a smart meter. The meter records how much electricity people are using so they will be charged an exact amount and eliminates the need for billing estimates. The province previously had to order SaskPower to remove 105,000 smart meters from homes after eight fires related to the devices. New meters are different from the ones associated with the fires, but from the same manufacturer. Mike Marsh, the president of SaskPower, said the new meters go above the industry's safety standard. The new smart meters will also be able to inform SaskPower when a customer faces a power outage. Starting in January, people who live in farms and rural areas will be among the first to receive the meter. Morgan said that's because people living in those areas typically receive a meter reading once a year, whereas people living in urban settings typically receive a reading every three months. Source: CBC News
Manitoba
Manitoba Hydro seeks 5% electricity rate increase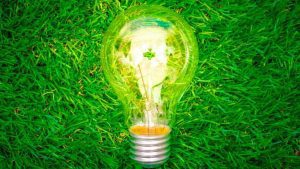 Electricity bills may get more expensive next year if Manitoba Hydro gets the rate increase it's looking for. Manitoba Hydro is seeking a five per cent electricity rate increase that would start Jan. 1 if approved. The utility says the request is because the ongoing drought the province is experiencing has put a strain on its finances. The lack of significant precipitation and lower water flows have weakened Manitoba Hydro's ability to generate surplus energy to sell in markets outside Manitoba, president and CEO Jay Grewal said in a news release. The utility is projecting a $190-million loss this year as a result, versus the net income of $177 million it had projected in its 2021-22 budget, its application says. Manitoba Hydro estimates the five per cent increase will result in a $5/month cost hike for the average customer using natural gas or other heat sources, assuming they are using an average of 1,000 kilowatt-hours (kWh) a month. Source: CBC News
New Brunswick
Belledune generating station focus of political jousting in N.B.
Premier Blaine Higgs and his ministers traded accusations and counter-accusations with Liberal MLAs over the federal government's decision not to give the Belledune plant a 10-year extension on burning coal. That decision means the province and N.B. Power have just more than eight years to find another source of electricity to make up for the power generated at Belledune. But rather than debate those alternatives, the Liberal opposition made accusations that Higgs hadn't even asked Ottawa for the extension. Higgs said without Belledune operating, N.B. Power could be forced to raise power rates for consumers by 15 or 20 per cent. But he also said that the Atlantic Loop could provide enough electricity to make up for the plant's lost generation. The loop would link huge power dams in Quebec and Labrador with electricity grids in New Brunswick, Nova Scotia and Prince Edward Island, allowing emissions-free electricity to move back and forth between five provinces to meet demand. In a letter to Prime Minister Justin Trudeau on Oct. 25, Higgs asked the federal government for $5 billion to help New Brunswick and other provinces upgrade transmission links. Source: CBC News
Prince Edward Island
P.E.I. official says province's net-zero goals most achievable in the country after summit
The province sent two employees from the Department of Environment, Energy and Climate Change to the summit. "We're on P.E.I. experiencing the impacts of climate change. I think the average Islander is well aware of that," said Derek Ellis, the director of P.E.I.'s sustainability division. Back on the Island, Ellis knows reaching those goals is no easy task. Industries like potato farming, aquaculture and fisheries are central to the province's economy. But they are also prone to feeling the repercussions of intense weather events that come with climate change. Source: CBC News
Québec
Construction halted on $1B Hydro-Québec transmission line project in Maine
The developer of a $1-billion US electric transmission line is suspending construction at the request of Maine's governor after she certified election results Friday in which residents firmly opposed the Hydro-Québec project. Democratic Gov. Janet Mills had urged New England Clean Energy Connect Transmission LLC (NECEC) to stop construction on the 233-kilometre project until legal challenges are resolved. Thorn Dickinson, president and CEO of NECEC, said work will be temporarily halted until a judge rules on a request for a preliminary injunction in its lawsuit contending the referendum was unconstitutional. The project would cut a new path down through northern Maine and increase Hydro-Québec's energy exports to the U.S. by roughly one-third by connecting to an existing line on its way to Massachusetts. It is projected to generate $10 billion US for Hydro-Québec over 20 years. Source: CBC News
Newfoundland and Labrador
Power now, pay later: Muskrat Falls generating station complete
All four generating units from Muskrat Falls are now ready for service and will supplement existing power sources in Newfoundland and Labrador this winter. N.L. Hydro CEO Jennifer Williams said the news is a significant step toward the final completion of the delayed and over-budget Muskrat Falls project. Now that Muskrat Falls power is available through the Labrador-Island Link, the company will spend less on fuel for the Holyrood power plant, which will remain in service while the link is in testing. The link is a  high-voltage, 1,100-kilometre DC transmission line from Muskrat Falls in central Labrador, site of the 824-megawatt power-generating station, to Soldiers Pond on the Avalon Peninsula. During a technical briefing, representatives from N.L. Hydro said the province gets about 30 per cent of its power from the Holyrood power plant, and about $200 million is typically spent on fuel annually, depending on the price of oil. The power coming from Muskrat Falls will be able to replace about two-thirds of the power coming from Holyrood, said N.L. Hydro. Source: CBC News
Nova Scotia
Public hearings begin as Emera seeks $1.7B from ratepayers for Maritime Link
Halifax-based Emera is before the Nova Scotia Utility and Review Board Monday as public hearings begin on its application to recover $1.7 billion from Nova Scotia Power customers. It is the final bill for the Maritime Link — the subsea and overhead transmission system Emera built to carry clean, green electricity from the Muskrat Fall hydro project in Labrador into Nova Scotia for the next 35 years. But the company is being challenged by advocates for Nova Scotia Power customer groups who say full recovery is premature given that only a fraction of the contracted electricity from Muskrat Falls is being delivered. "There's a real question whether or not that condition has been met," said lawyer Bill Mahody, who represents Nova Scotia Power's 400,000 residential customers. Ratepayers have shelled out $450 million for the Maritime Link since it was completed in 2018 by Emera subsidiary Nova Scotia Power Maritime Link. It is the corporate entity before regulators. Source: CBC News
Nunavut
'Unbearable' diesel smell reported at Iqaluit's water plant days before advisory
Department of Health environmental officer Wilfred Ntiamoah was at the plant Oct. 8. His emails are included in documents obtained by Nunatsiaq News through Nunavut's access to information law. There had been public complaints starting on Oct. 2 of a fuel-like smell in the city's tap water, and Ntiamoah indicated he was looking into a "diesel fumes or smell issue" at the plant itself. Iqalummiut have been under an advisory to not consume the city's treated water since Oct. 12. On that day, Mayor Kenny Bell told Nunatsiaq News that officials decided to warn people after workers noticed a "strong smell of gas" at the plant. Ultimately, it's up to the territory's chief public health officer to issue water advisories. Dr. Michael Patterson has defended the 10-day lag in warning people about the water, saying it wouldn't have been appropriate to issue an advisory to not consume the water as a precaution. Source: Nunatsiaq News
Northwest Territories
N.W.T. gov't. seeks public feedback on environmental framework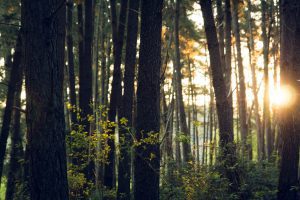 The government of the Northwest Territories is planning to become the second jurisdiction in Canada — after Ontario — to apply a Statement of Environmental Values into government decision-making. The statement, required under the amended Environmental Rights Act of 2019, will mean that all decisions that might have a significant impact on the environment will be evaluated against a series of seven principles. They include preventing harm to the environment, fixing it at your own cost if you have harmed it, protecting ecosystems and biological diversity, and ensuring a safe environment for future generations. The territorial government will be soliciting public feedback on the framework until Feb. 15. Source: CBC News
Yukon
Modular nuclear reactors a 'long shot' worth studying, says Yukon gov't
The Yukon government is looking for ways to reduce the territory's emissions and wondering if nuclear power is one way to go. The territory is undertaking a feasibility study, to determine whether there's a future for SMRs — small modular reactors — as a low-emissions alternative to things such as diesel power. The idea, said John Streicker, Yukon's minister of energy, mines, and resources, is to bring the SMRs into the Yukon to generate electricity. Main focus is still renewables, minister says. He also dismisses the idea that studying nuclear power is any sort of distraction from his government's response to climate change right now. Yukon's main focus is still renewable energy such as solar and wind power, increasing efficiency, and connecting Yukon's grid to the hydro project in Atlin, B.C., he said. Source: CBC News