Alberta
Chris Varcoe: Hydrogen has the potential to be Alberta's next oilsands in importance
Alberta Hydrogen Roadmap projects tens of thousands of jobs created during the construction of new projects, Alberta's GHG emissions falling by five per cent and more than $30 billion in capital investment being attracted by 2030. Canada is one of the world's largest manufacturers of hydrogen. Alberta produces about 2.4 million tonnes of hydrogen annually, primarily for industrial purposes. It's estimated hydrogen could provide up to 24 per cent of global energy demand by 2050 as the world pivots towards a net-zero emissions future. The roadmap describes Alberta's hydrogen ambitions in domestic markets — growing in transportation, residential and commercial heating, power generation and storage, as well as in industrial applications. One key challenge to overcome will be the cost to produce hydrogen, although the International Energy Agency said recently it's expected to fall over time as the sector gains economies of scale. If hydrogen is widely integrated into Alberta's energy system, the province could cut its emissions by 14 megatonnes annually by 2030, the blueprint states. Source: Edmonton Journal
Electricity Prices for Alberta
The Alberta power pool price averaged 9.635 cents per kWh in November 2021. This price is 0.189 cents higher than last month's average. The pool price has averaged 9.0 cents per kWh over the last 12 months.
As of November 1, 2021, the forward market was predicting electricity prices for the calendar years of 2021, 2022, 2023, 2024 and 2025. These prices are 10.5, 9.2, 7.3, 6.2 and 5.9 cents per kWh respectively.
Gas Prices for Alberta
Direct Energy's gas rate for October 2021 was $4.079 per GJ in Alberta. The November 2021 rate has been set at $5.328 per GJ. Alberta gas prices have averaged $3.402 per GJ over the last 12 months.
As of November 1, 2021, the forward market was predicting gas prices for the calendar years of 2021, 2022, 2023, 2024, 2025, and 2026. These prices are 5.45, 3.93, 3.22, 3.04, 2.96, and 2.98 cents per GJ respectively.
British Columbia
B.C. wins climate award at COP26 — but advocates question gaps in province's plans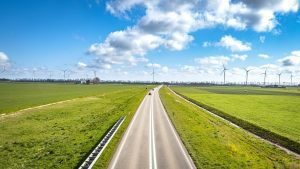 British Columbia's efforts to reduce greenhouse gas emissions have been recognized with a major award at the COP26 climate conference — despite what critics say are glaring gaps in the province's pledges. The award for most creative climate solution, from the Under2 Coalition of regional governments, was given to the CleanBC program as the global conference in Glasgow, Scotland, prepared to enter its second week. B.C. Environment Minister George Heyman told CBC News he was proud to receive the award. Ahead of COP26, B.C. unveiled a "roadmap" to meeting its CleanBC emissions pledges, after the province missed its 2020 goals. By 2030, B.C. wants to cut oil and gas emissions 38 per cent below 2007 levels, and to make B.C. a net-zero emitter by 2050. The award recognized B.C.'s plans to encourage businesses to cut emissions by directing carbon tax refunds toward less-emitting initiatives, and to reduce the tax if an industry is among the lowest emitting in its sector globally. Source: CBC News
Ontario
Sudbury's Frontier Lithium aims to develop critical electric car battery resource
A Sudbury-based company has big plans to mine and process a mineral that is a critical part of batteries in electric vehicles and portable electronics. Frontier Lithium is exploring two lithium deposits in northwestern Ontario that have enough resources to build almost 500,000 batteries per year for electric vehicles. "Many reference lithium ion as the gasoline of the future," said Trevor Walker, the company's president and CEO. Lithium is the lightest known metal and has a high energy density that makes it ideal for batteries. It is a key component of lithium ion batteries that are commonplace in everything from cell phones to electric vehicles from manufacturers like Tesla, Nissan and Ford. And that market is growing fast. Many countries, including Canada and the United States, have set targets to phase out gas-powered vehicles and usher in new electric vehicles that don't produce greenhouse gases. Source: CBC News
Electricity Prices for Ontario
The Hourly Ontario Energy Price (HOEP) was an average of 3.861 cents per kWh in October 2021. This price is 0.937 cents higher than last month's 2.924 cents per kWh. The twelve month moving average was 2.267 cents per kWh up to August 2021.
The Actual Rate for the Global Adjustment rate Class B for September 2021 was set at 7.565 cents per kWh. The Global Adjustment is an additional charge paid by non-regulated customers. (Source: IESO)
Saskatchewan
Federated Co-operative Ltd. wants to buy $5.5M of land from City of Regina for renewable diesel plant
Federated Co-operative Limited hopes to buy almost $5.5 million worth of land from the City of Regina to build a renewable diesel plant. The co-operative is hoping the plant will be located next to the Co-op refinery north of the city. If the $5.48 million sale of the land is approved, FCL says it expects to spend between $1.5 and $2 billion to develop the plant, according to a report. There would be future potential to add elements like agriculture processing services to the plant. According to the city's analysis, renewable diesel can help reduce emissions from long-haul transport, mass urban transit and agricultural operations.  The city also estimates the plant would create around 1,500 temporary jobs in Regina during construction and over 150 jobs once the plant is built, and would add over half a billion dollars to Regina's gross domestic product every year. Source: CBC News
Manitoba
How easy is it to be green in Winnipeg? City too slow on climate emergency fight, say experts, advocates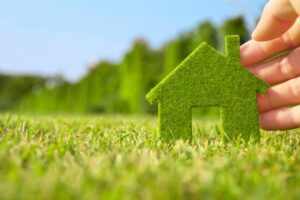 Manitoba's largest city needs better transit, energy efficiency, waste reduction — and political will. Experts and advocates say the city is moving far too slowly to reduce the nearly 7.8 tonnes of greenhouse gases Winnipeg produces per capita every year. One transit advocate says it's no wonder Winnipeg hasn't shaken its car-centric reputation. At the beginning of the pandemic last year, Winnipeg announced transit cuts. Just over a month later, a city report recommended dropping parking rates downtown. "So while you want more people to take the bus, you're making it easier and cheaper for people to take a car," said Pincott, a former Calgary city councillor. When it comes to Winnipeg's next biggest emissions source — natural gas, responsible for almost one-third of the city's output — one of the ways to cut it  back is to make your home better insulated and more airtight. But Manitoba is short on energy auditors, so you'll have to wait in line to qualify for retrofit incentives. Winnipeg's next biggest emitter is waste disposal, coming in around 15 per cent. On that front, the city's recent compost pilot project at a select number of homes is also a far cry from what other regions are doing. Source: CBC News
New Brunswick
Soaring coal prices not a problem for now, N.B. Power claims
A sudden and dramatic escalation in the international price of coal will not incinerate N.B. Power's finances this winter or require a switch away from the fuel, at least in the short term, according to the utility. N.B. Power imports up to 1 million tons of coal a year and mixes it with petroleum coke to burn at the generating station in Belledune.  Coal pricing is a significant issue for NB Power because of the volumes it consumes.  Still the utility is not worried yet because it has protected itself against soaring prices for at least the next two years, according to company communications specialist Marc Belliveau. It imports the fuel by ship, mostly from Colombia. According to its most recent annual report, the utility paid an average price of $55.53 US per ton during the last fiscal year.   Were it not for contracts it has already locked in, coal prices at those levels would instantly make electricity generated at Belledune uncompetitive and heighten N.B. Power's significant financial problems. How it would deal with that if higher than normal prices last is unclear. Source: CBC News
Prince Edward Island
Solar panels become an affordable choice for new builds on P.E.I.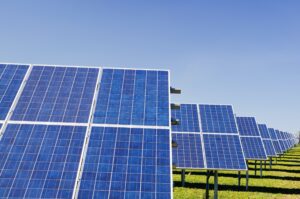 Financial incentives for solar panels are making them an affordable choice for Prince Edward Islanders who are building new homes. Silver, a carpenter and instructor at Holland College, took CBC P.E.I. to a new energy-efficient neighbourhood not far from his home, called Enderis Lane. The neighbourhood features 32 townhouses, with several more under construction, built using some of the technologies that Silver has outlined in the New Build series, including ICF foundation, solar panels and triple pane windows and doors. Silver said the energy efficiency comes from more than just the solar panels. "Part of why these solar panels are so efficient is because the home is so efficient," he said. "The home has been built with an excess of insulation, minimal heating units. And so that's requiring less electricity as a start. And then it's also being provided 'free' electricity from the solar panels." Source: CBC News
Québec
Quebec premier 'confident' $10B Hydro-Québec project will go through despite referendum loss
While voters in Maine said no to a multibillion-dollar power line project through the state that would see Quebec exporting electricity to Massachusetts for 20 years, Premier François Legault says he is "confident" the project will still come to fruition. In a referendum, the majority of Maine voted against the Hydro-Québec project.  Hydro-Québec is now considering its legal options. The line is already being built and worth billions of dollars to the Quebec public utility and to its American partners. Sophie Brochu, CEO of Hydro-Québec, says regardless of citizens' opposition, the project was approved through legitimate processes, and it's already underway.  Quebec Energy Minister Jonatan Julien told reporters Wednesday he was disappointed with the results of the referendum, but he says the project is in the right legal place to move forward. Known as the New England Clean Energy Corridor, the 233-kilometre project is projected to generate $10 billion US for Hydro-Québec over 20 years. Hydro-Québec and its American partner, Central Maine Power, have all of the necessary permits in place and construction started in January 2020, but citizens and non-government groups opposed to the project gathered the 60,000 signatures needed to force a referendum in Maine.  Brochu, Hydro-Québec's CEO, says fossil fuel companies incited citizens to collect signatures and submit a bill against the project. Source: CBC News
Newfoundland and Labrador
It is time for a just transition off fossil fuels. This is what it could look like
The International Energy Agency recently released its Energy Outlook 2021, calling for more ambitious policies on emission reductions at the United Nations Conference on Climate Change (COP26), beginning in Glasgow on Oct. 31, than have been achieved to date. Angela Carter, a political science professor at the University of Waterloo, recently spoke at an event for Memorial University's Harris Centre on climate change and the future of the province's offshore industry. She argued that a just transition should:
Redirect supports from oil to lower-carbon sources of energy.
Invest in renewable energy, not including mega-hydroelectric projects.
Support oil workers in transitioning.
Have oil companies pay for their own liabilities, referring to decommissioning of orphan wells and projects.
Address the ethics of putting large amounts of downstream emissions into the natural environment.
Create the institutions that are needed to address this 'code red for humanity'.
Source: CBC News
Nova Scotia
The Nova Scotia Utility and Review Board granted Roswall Developments a license to sell renewable power directly to Nova Scotians. The license comes through the province's Renewable to Retail program, which was created in 2015 to encourage renewable energy development in Nova Scotia. Roswall is the first company licensed through the program. The license allows the company to move forward with its plans to create a 33.6-megawatt wind farm in Queens County. Roswall's service mcould help attract green-minded businesses to Nova Scotia. Many companies have committed to running on renewable energy and might not have previoulsy found that in the province.  A retail renewable energy option could help combat that. Source: Huddle
Nunavut
Responsibility for fuel that polluted Iqaluit's water still undetermined; adjacent power station has experienced many spills over decades
As Iqaluit's drinking water crisis carries on toward a full month, there's still much unknown about a historical fuel spill detected near the water treatment plant in late October. What is clear is that the Qulliq Energy Corporation's Iqaluit power plant stands near the city's water treatment plant, and the power generation site has experienced numerous toxic spills over decades. Some stretch back into the 1970s and involved as much as 4,546 litres of diesel on a single occasion: Oct. 30, 1974. There is no documented clean-up record from that incident. Several other toxic spills, including 2,455 litres of glycol in July 1999 and 1,136 litres of diesel in January 1977, are also listed as "no information available" in regards to how the contaminants were dealt with after they hit the ground. Work is ongoing to determine the cost to clean up historical contamination at the Iqaluit power plant, and at other contaminated sites across the territory, according to the Government of Nunavut. Source: Nunavut News
Northwest Territories
Energy efficiency rebate program in N.W.T. sees 'massive' spike in interest, runs out of money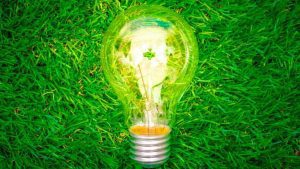 A rebate program that helps N.W.T. residents pay for energy-efficient appliances saw a "massive increase" in applications in the first year of the pandemic — and has already run out of funding for this year. "In some ways, we're a victim of our own success," Mark Heyck, the executive director of the Arctic Energy Alliance (AEA), told CBC News. In the last fiscal year, from April 2020 to March 2021, Heyck said the energy efficiency incentive program, which aims to reduce peoples' energy costs and greenhouse gas emissions, saw an 88 per cent increase in applications over the previous year. The organization doled out 2,382 rebates, totalling $540,000, to N.W.T. residents who bought items like Energy Star certified washers and dryers, wood and wood pellet stoves, oil furnaces, LED lighting and programmable thermostats. Source: CBC News
Yukon
Youth panel on climate change presents conclusions to Yukon government
According to Bruce Porter, a youth panel co-chair, the panel's recommendations were focused around the Yukon government's Our Clean Future document. Porter, 15, said there were seven areas identified that are lacking in the report. "Under those, there's different policies and programs that work toward each goal," said Porter. "We have education, capacity building, land use planning, Indigenous sovereignty, local transportation and food production, knowledge acquisition and policy creation and mining and extractive industry." Porter said the seven recommendations were thought of during the youth panel's meeting in August. There, they worked with a facilitator who brought them through what a worst-case scenario for climate would be like in the Yukon. Source: Yukon News