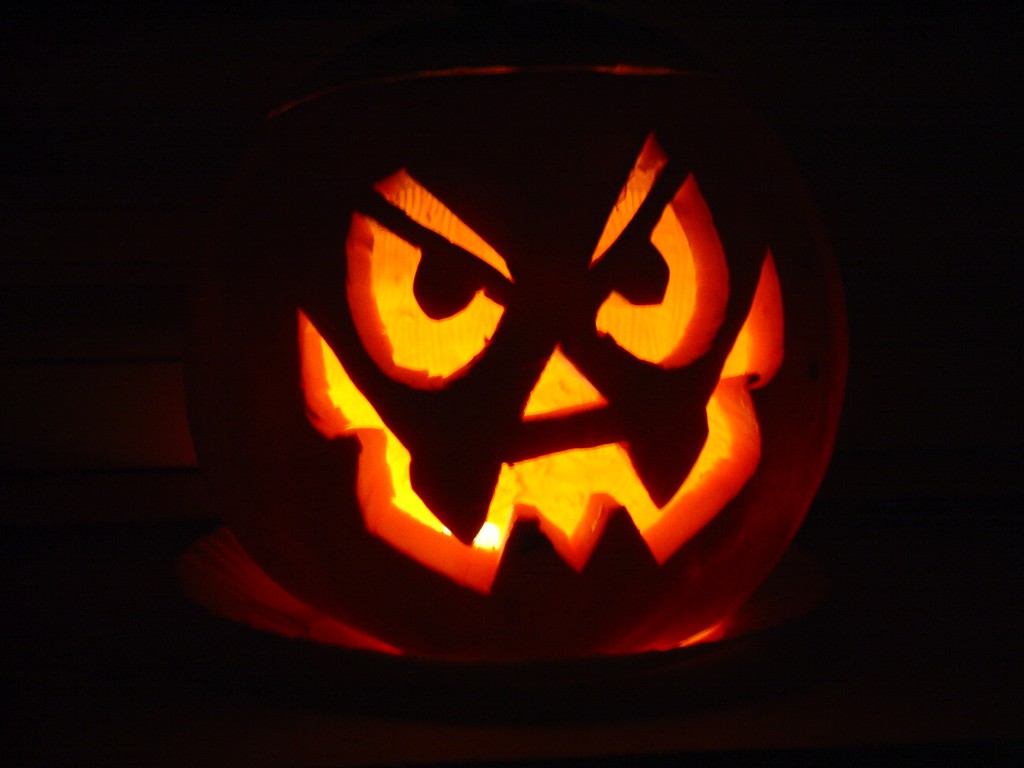 Halloween has arrived and soon hoards of ghosts and goblins will be at your doorstep. There are some things you can do specifically on Halloween to reduce energy use which are so easy to do; what springs to mind first is the kind of windows that are installed, getting ones like https://www.mwtwindows.com/alpharetta/ could save a lot of time and money. But this time of year is also a good time to start thinking about increasing your home's efficiency overall. As the temperature goes down energy use goes up. Here are some tips for saving energy on Halloween and all year long.
Halloween Energy Saving Tips
Creating eerie lighting is crucial on Halloween night! Candles are the spookiest and perfect for jack-o-lanterns and indoor decor. Make sure your candles are not in the direct pathway of trick-or-treaters or close to any flammable materials and decor. Beeswax and soy candles are best as they burn cleaner than paraffin petroleum based candles.
Perhaps a safer route would be to use LED lights in place of candles. They last thousands of times longer than regular incandescent bulbs and cost 80 percent less to use! You should be able to find little LED lights in different colours for your jack-o-lanterns and other decor. Think about getting a product like an Aliontimer too, as they allow you to automate the time that your lights switch on and off. This will help you to save even more energy, rather than simply leaving lights on all night when they're unlikely to be seen by trick or treaters.
The best option is solar outdoor lighting. Remove all your solar garden lights and use them to illuminate the path for trick-or-treaters. Let's just hope Halloween is a sunny day so you can recharge your lights!
If you're having a Halloween party, turn down your heat. All those witches and ware wolfs in your living room should generate enough heat for the night!
Year-Round Energy Saving Tips
Check your windows and doors for broken seals and unwanted leaks. If your windows and doors are not sealing properly you could be losing a lot of heat. You can fix broken seals with new weather stripping and caulking or, if your windows or frames are warped, consider replacing them with new energy efficient windows. If you're trying to make your home an energy-conscious household then perhaps replacing your windows with Green Windows is the way to go.
Install low-flow faucets and fixtures in your kitchen, bathroom and laundry room to reduce your water use. Low-flow plumbing fixtures such as toilets, faucets and showerheads can save substantial amounts of water compared to regular fixtures and still get the job done! Just make sure to get a proper company to install them and let you know more info about the projects before you start.
Check the insulation in your attic. If you live in an older home and have never peaked into the attic, chances are you have older insulation. Woodchip or that newspaper-like material has a very low R value, around 4 to 8. Your R value should be R50 or higher. Environmentally friendly and highly efficient insulation options are out there and having new insulation installed will make a huge difference on your energy savings.
Swap out your candescent lights with LED bulbs. Although the initial cost is a little more than regular incandescent light bulbs, one LED bulb will last many thousands of times longer and will need to be replaced much less than regular bulbs. They also cost much less to use.
Learn more about LED lights and other ways you can improve your home's energy efficiency in our blog post "Three Ways to Make Your Home Greener."